Are you wondering how to get PhilHealth MDR (Member Data Record)? You can obtain it without having to go to a PhilHealth office.
All you have to do is access the new Member Inquiry facility on the PhilHealth website, create an account, and voila! Printing a copy of your PhilHealth MDR is a few clicks away.
Here's an updated guide to getting your PhilHealth MDR online:
Table of Contents
1. Go to the Official PhilHealth Website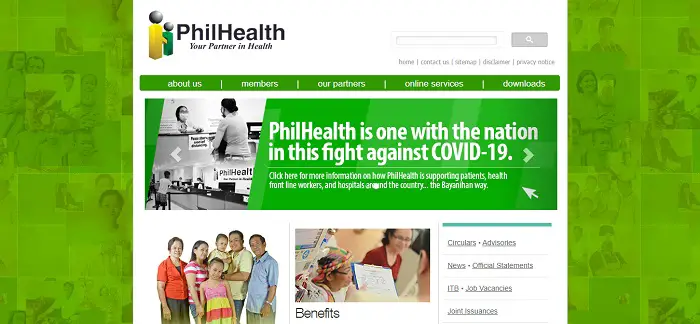 You can access the official PhilHealth website at www.philhealth.gov.ph
2. Click "Online Services" on the Main Menu

3. Look for "Membership Portal" Under "Membership" and Click "Register/Login"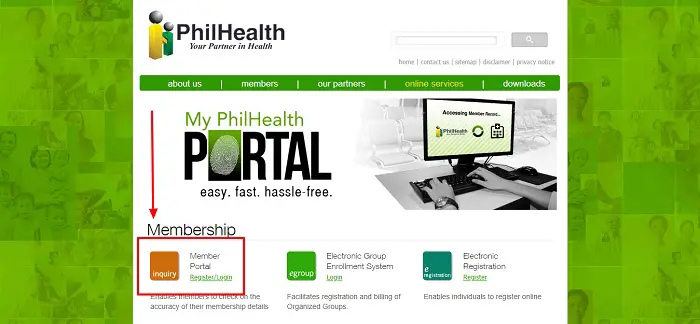 The Membership Portal is where you can check your PhilHealth contributions and the accuracy of your membership details.
You can also find and print the latest copy of your PhilHealth Member Data Record (MDR).
4. Log In to Your Account Using Your PhilHealth Identification Number and Password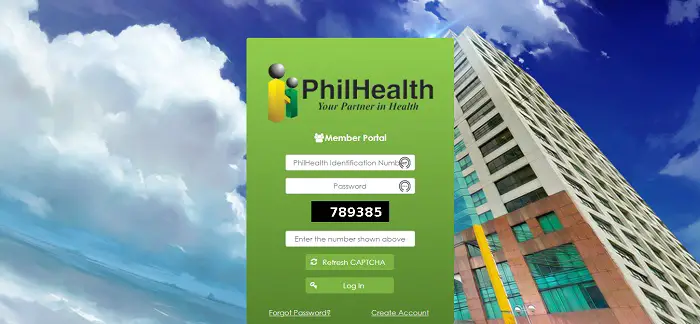 Enter the captcha code provided and click the Log in button.
If you don't have an updated account with PhilHealth yet, click Create Account in the lower right corner to register.
Fill out the registration form with your details, such as name, birthday, phone number, email address, PhilHealth number, and password.
Click the link sent to your email address to activate your account. Afterward, you can finally log in to your account using your PhilHealth Identification Number (PIN) and password.
5. Review Your Membership Information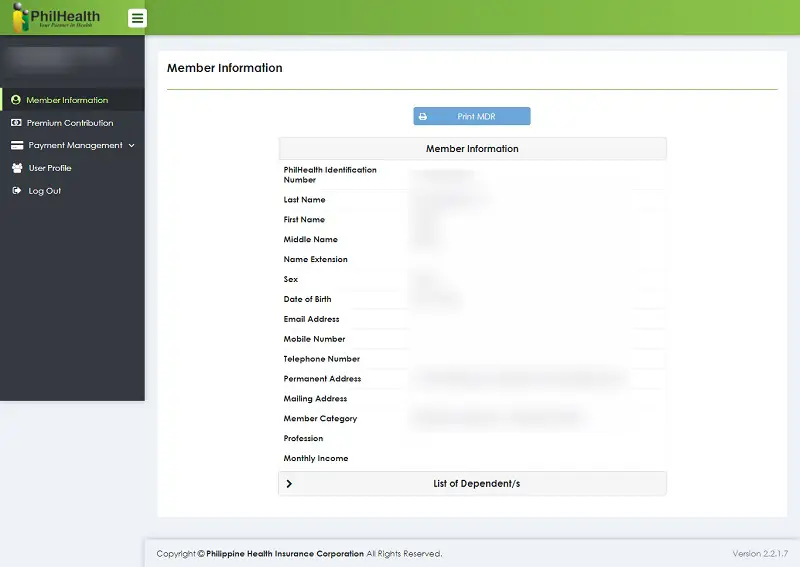 Upon logging in, you'll land on the "Member Information" page, where you can see details of your membership, including:
Your 12-digit PhilHealth Identification Number (PIN)
Complete name
Gender
Birth date
Contact information
Address
Membership category
Profession
List of dependent/s
Note: You can now update or change your membership information online by sending the duly accomplished PMRF and scanned copies of supporting documents to the email address of the PhilHealth Action Center or the local PhilHealth office near you.
6. Click the "Print MDR" Button on Top of the Member Information Page

A PDF file of your MDR will appear on your browser. Hover the mouse over the upper right corner of the page.
Click the corresponding icon for saving or printing the MDR.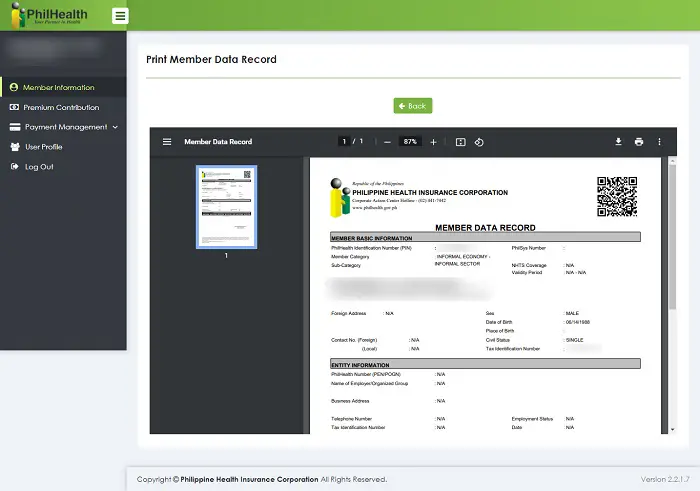 How To Get PhilHealth MDR via Walk-in Application
If the online method doesn't work due to a technical issue (common among government websites), the only other way to get your MDR is to request it at any PhilHealth branch personally.
Here's how to get your PhilHealth MDR personally at the nearest PhilHealth office:
Get a PhilHealth Request Form and fill it out with your name, PhilHealth number, birth date, and address.
Check the "Member Data Record (MDR)" box.
Submit your accomplished form and present your valid ID to the PhilHealth officer. Your MDR will be printed and issued in just a few minutes.
How To Get PhilHealth MDR if You're an OFW Abroad
Meanwhile, OFWs can conveniently request a copy of their MDR by emailing their complete name and birthdate to [email protected]. 
Go back to the main article: How to Register in PhilHealth Online: A Complete Guide for New Members