Never has the voice of the LGBT community been heard much louder than now, what with current issues in the news lately—from same-sex marriage to the victories of Filipino gays and transgenders in unexpected fields like sports and politics.
Ours have always been an accepting society—since the ancient time of gender-bending babaylans who were empowered with the authority to heal and speak with divinities.  Here are more unusual stories from past and present, involving colorful LGBT personalities.
1. Tapar, Elofre, and Lampino: The male babaylans who stood up against the Spaniards.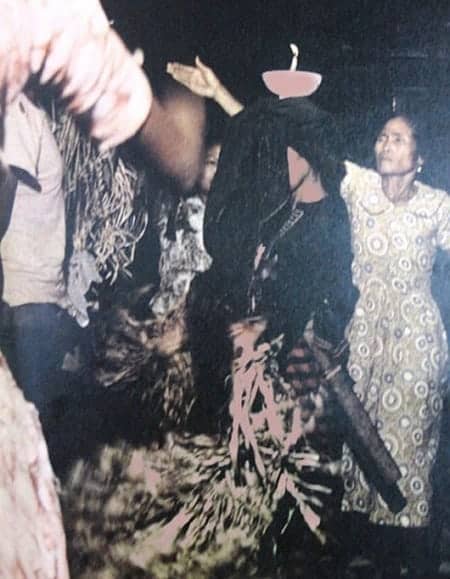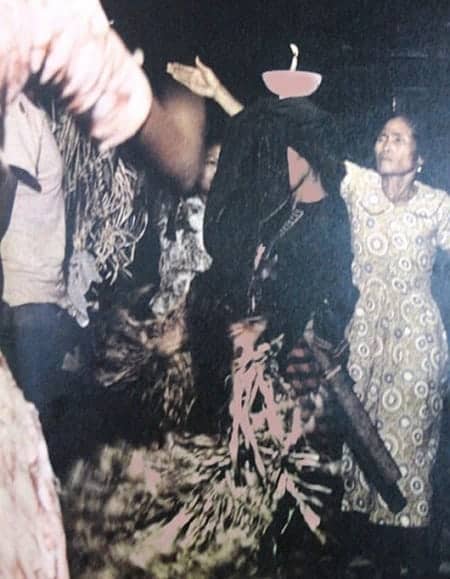 One of the most powerful personalities in ancient Philippines were the "babaylans,"  female sorcerers and priestesses second only to the Datu in prominence. Their sphere of influence extends to political, social, religious, medical and spiritual matters—for they have the power to summon spirits and deities. As their name suggest, this all-important role was reserved for older women—"babayi lang."
Also Read: 10 Reasons Why Life Was Better In Pre-Colonial Philippines
However, male babaylans who possessed the same mystery, charisma of a female shaman also existed. Known as "asogs" or "bayogs," they are mostly members of the third sex, who, according to Jesuit historian Fray Francis Ignacio Alcina were "impotent men…deficient for the practice of matrimony who considered themselves more like women than men in their manner of living."
Researcher Dr. Carolyn Brewer asserts that "being a composite of both sexes, their  unconventional status and gender dualism is a sign associated with the primal creative force." The names of some of these male babaylans have come down to us, who helped shape the course of time and events with their power and influence.
 Tapara or Tapar
Tapara or Tapar was a babaylan from Labunao, Iloilo  known for leading a revolt in 1663. Fray Juan Fernandez, who chronicled important events in Iloilo pueblos, described Tapara as a mystic who dressed and acted like a female.
Also Read: 8 Extremely Interesting Lesser-Known Battles in Philippine History
He founded a modified version of Christianity which was considered heretical by the Spaniards. In the course of the uprising, they killed Fray Francisco de Mesa of Oton. The Spaniards quelled the revolt and Tapara and his men were killed and impaled to death.
Ponciano Elofre
Two male babaylans reputed to be homosexuals led early revolts against Spain in the late 19th century.
Skirt-wearing Ponciano Elofre was a town head of Zamboanguita in Negros Oriental when he led a religious-political revolt against Spain in 1887. He took the name "Dios Buhawi" (Whirlwind God) to rally a group of about 2,000 followers to conduct a series of raids against Spaniards.
Unfortunately, in an August 1888 raid of nearby Siaton town, he was killed by the Spanish forces. His wife, Flaviana Tubigan, took over the armed movement revolt but failed, as she had none of her husband's charm and charisma.
Gregorio Lampino
The Visayan religious revival cult known as Pulahan (or Dios Dios)  identified by their red outfits was a popular pre-Revolution group that once had some 15,000 followers.
When Iloilo joined the fight against Spain, the revolutionary army leader Quentin Salas sought the help of pulajan Hermenegildo Maraingan. Maraingan's trusty aide was Gregorio Lampinio of Lambuanao, Iloilo, a homosexual and considered as one of Maraingan's secondary leaders.  He participated in raids against Spanish territories in Capiz.
2. Pulong, the cross-dressing cover girl.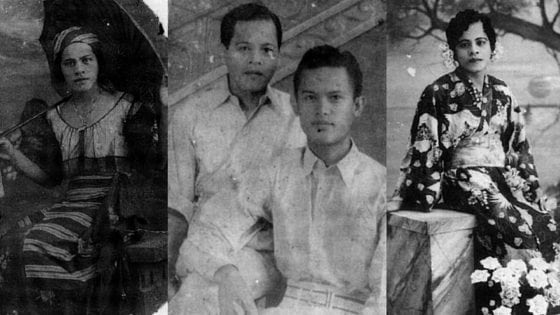 The case of Crispulo Trinidad Luna was first written about by the award-winning writer J. Neil Garcia in his book "Performing the Self: Occasional Prose."  In fact, "Pulong" made it to the cover of his acclaimed book.
Born on June 10, 1903 to parents Pedro Luna and Candelaria Trinidad of Sasmuan, Pampanga,  he grew up in Orani, Bataan where his father made a living in fishing.
They then moved to Paco, Manila where he discovered Victoria Studios where he would often sit for portraits all dressed in female outfits—from an exquisite baro't saya to exotic Japanese geisha robes.
Did you know? Bonifacio once dressed as a woman
His permissive family didn't mind his feminine behavior, and when asked why he didn't get married, he replied, "Por Dios, babae ako!"
Pulong was briefly involved with Juan, a master carpenter, who died after an accident. He moved in with his siblings after his partner's death, and found work as a store help and a laundry worker. In his golden years, Lolo Pulong kept company with gay beauticians in his neighborhood.
"Lolo Pulonia" as they called him passed away in May 1970.
3. Arsenio de Guzman, the quirky religious cult leader.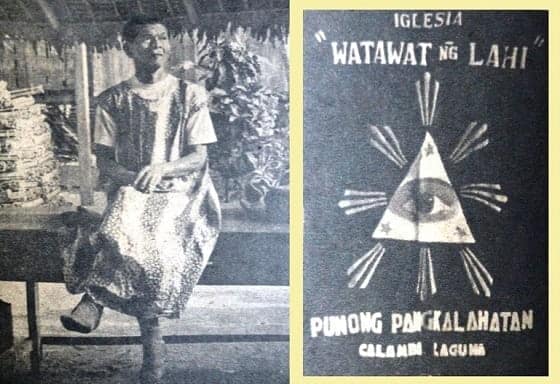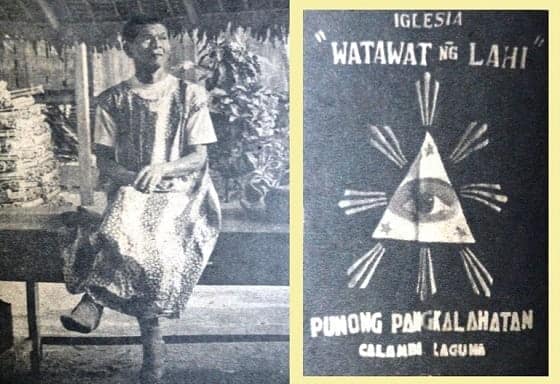 In 1936, a nationalistic sect called "Iglesia ng Watawat ng Lahi" was claimed to have been founded by Arsenio de Guzman from Barrio Sinalhan, Sta. Rosa, Laguna (NOTE:  Followers of early leader  Gaudioso Parabuac is contesting that claim.)
In any case, this former storekeeper became a visible face and voice for the sect. De Guzman was known for assuming many personalities, and so was called by many names—Tatay Ada, Anda Malake, Maria Consuelo, and Ka Senyong. Oh yes, he was also fond of wearing feminine attire, make-up and painted nails.
De Guzman claims that he was commissioned by his friend and hero, Dr. Jose P. Rizal,  to carry out his will upon his death in 1896. Thus, the sect considers Rizal as its patron saint.  In a 1956 report, the cult had over 50,000 followers, with 30 sutana-wearing priests, seminarians, and bishops.
Also Read: 9 Astonishing Miracles in Philippine History
At the time of his interview, de Guzman also claims that he's 100 years old. He laid down a set of 10-point principle that called members to follow the examples of heroes, attend regular Masses in Latin and internalize the slogan: "Maka-Dios. Maka-Tao. Maka-Bayan."
At its peak in the 1980s, the Watawat ng Lahi had a following of over 100,000 people. By 2012, its membership had dropped down to at least 90 percent. The charismatic de Guzman was buried in the grounds of the Watawat ng Lahi headquarters in Laguna where people still visit his tomb.
4. Walter 'Markova' Dempster Jr., the feisty comfort gay of the 1940s.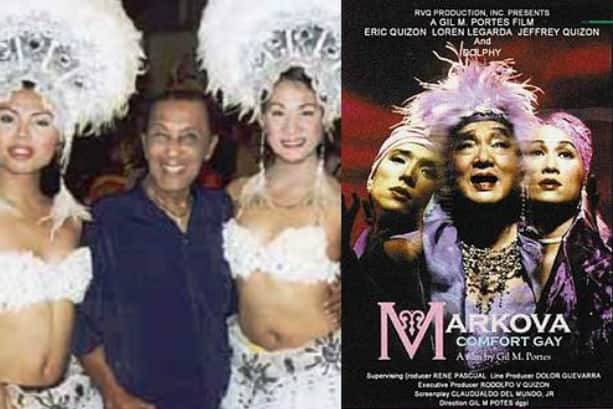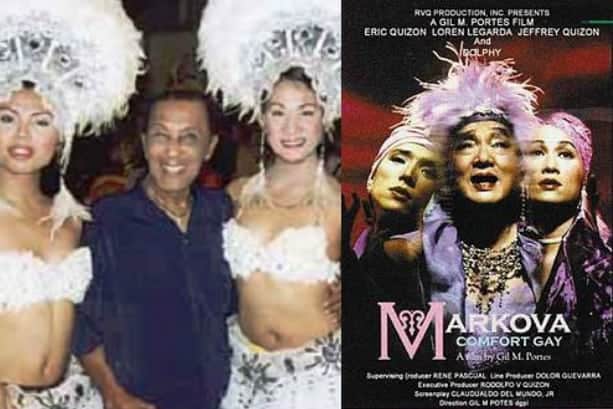 "Walterina Markova" (May 20, 1924 – June 24, 2005) gained national attention after coming out as a sex slave for Japanese soldiers during World War II. He and his cross-dressing companions were rounded up by Japanese soldiers who tortured and raped them in their camp at the Rizal Memorial Stadium, in the same way that "comfort women" were abused.
Also Read: Maria Rosa Luna Henson, the brave Filipina "comfort woman"
At the time of his revelation, Dempster Jr., at 75, was the Philippines' oldest known "comfort gay." He became famous when his life story was made into a 2000 movie entitled, "Markova: Comfort Gay," starring Dolphy and sons, Eric and Jeffrey Quizon, who won international acting awards at the 2001 Brussels International Filmfest.
Dempster died in a freak cycling accident in 2005.  "As humans, we won't live long," he was quoted as saying. "Revealing my own story is my way of inspiring other gays who continue to be oppressed today. By my act, I may have probably given freedom to many other gay people."
5. Biniboys of Pasay, the flamboyant newsmakers of the 1950s.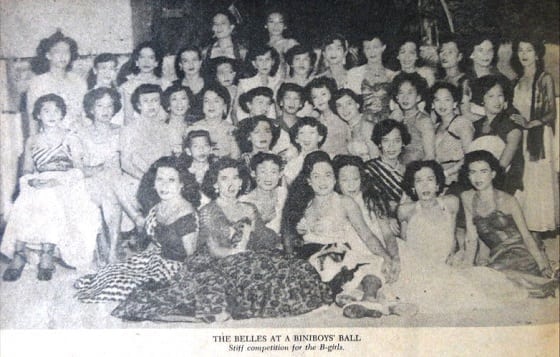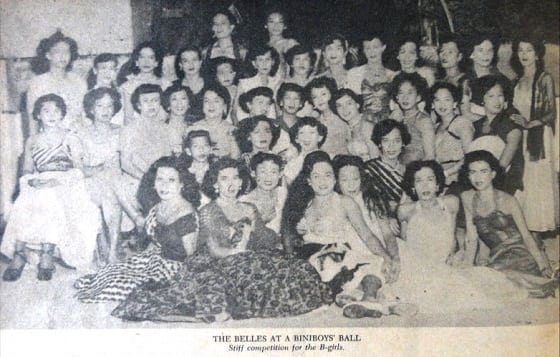 In the mid 1950s, Dewey Boulevard was the frequent haunt of cross-dressers and transvestites, looking for a good time and quick money at the expense of unsuspecting tourists. They became so out of control that Mayor Arsenio Lacson had to direct the police to intensify the drive against these "biniboys."
To improve their image in society, a group of transvestites sponsored their own exclusive party in Pasay in February 1957—the 1st ever  Biniboys Ball. Transvestites from all over Manila were invited to the dance party, and many came in their best finery, escorted by their male friends.
Also Read: The Way We Were: Rare Color Photos of the Philippines in the 1950s
The Biniboys Ball made for good PR news, and briefly reassured the public at large that not all of their kind dabbled in questionable activities—thanks to the Biniboys of Pasay.
6. Thomas Beatie, the controversial "pregnant man."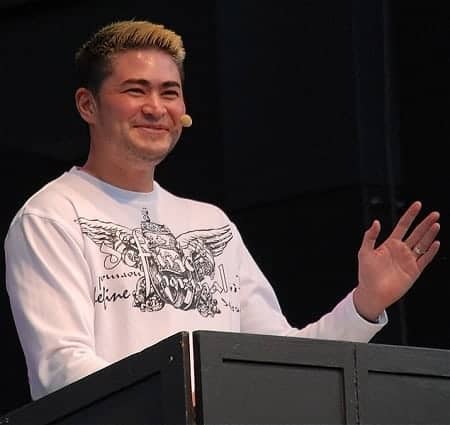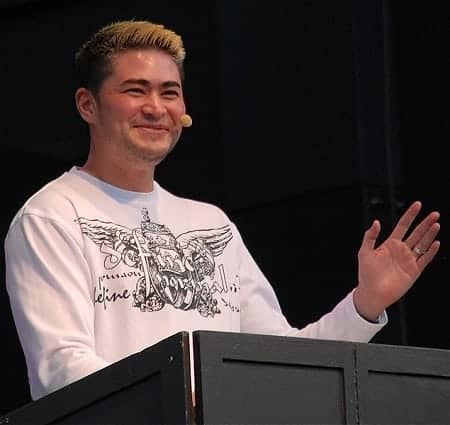 Thomas Beatie entered the world on January 20, 1974 as a baby girl, named Tracy Gondino, the child of an American mother and a father of Filipino-Korean descent.
As a teener growing up in Honolulu, she joined and won beauty pageants, and then shifted to bodybuilding. Following a gender reassignment surgery, Beatie became a trans man in 2002.  He had chest reconstruction and testosterone treatment but retained his female reproductive organs.
Also Read: The 10 Most Incredible Filipina Warriors of WWII
He was legally a male when he married Nancy Gillespie in 2003. As Nancy was infertile, Beatie decided to get pregnant through artificial insemination in 2007. After a failed first attempt, Beatie achieved success in 2008 when he gave birth to daughter Susan.
The "pregnant man" would deliver two more kids, Austin and Jensen. The Beatie case sparked global controversy as it was the first instance where a documented legal male gave birth within a traditional marriage, instead of a woman, leading one court to challenge a marriage where the husband gave birth.
The couple divorced in 2012 and Beatie have since taken a new partner, Amber Nicholas. Today, Beatie is a public speaker, author, and a trans-sexuality and trans-fertility advocate.
7. Ka Jose and Ka Andres, the NPA gay couple who proved #LoveWins.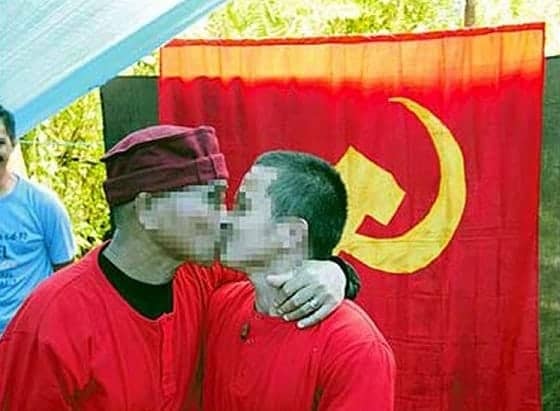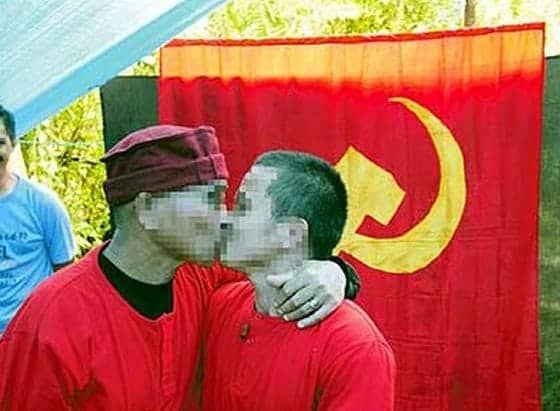 The first documented same-sex marriage in the Philippines involving gay militants was officiated on February 4, 2005, when two New People Army (NPA) guerrillas known as "Ka Jose" and "Ka Andres" tied the knot before their comrades and friends.
Also Read: President Duterte and his views on LGBT rights
It was reported that the wedding rite was filled with symbolism representing their love and their cause. The couple held bullets in their hands and a sequined Communist flag was used in the veil ceremony, which was held together by a cord of beads looped around them.
The couple believed that gays are held with a positive image within the party for their loyalty and discipline, and their contribution to the revolution are well-recognized. The union was short-lived as Ka Jose succumbed to a liver disease some years later. His partner, Ka Andres, eventually left the armed movement.
8. Kevin Balot, 1st Filipino winner of International Queen transgender pageant.
Miss International Queen is an annual beauty pageant for transgenders that takes place in Pattaya, Thailand. Began in 2004, the contest aims to create human rights awareness among international communities.
In 2012, a transgender from Tarlac won the first-ever crown for the Philippines—using her original masculine name, Kevin Balot.
Balot, the only male child in the family, has two other sisters, Karen and Kimberly. She competed against 21 other contestants and brought home $10,000 and a modeling contract.
Also Read: The Short And Tragic Life of The First Igorota Beauty Queen
9. Gabriel Paolo 'Heart' Diño, first transgender U.P. Student Council chair.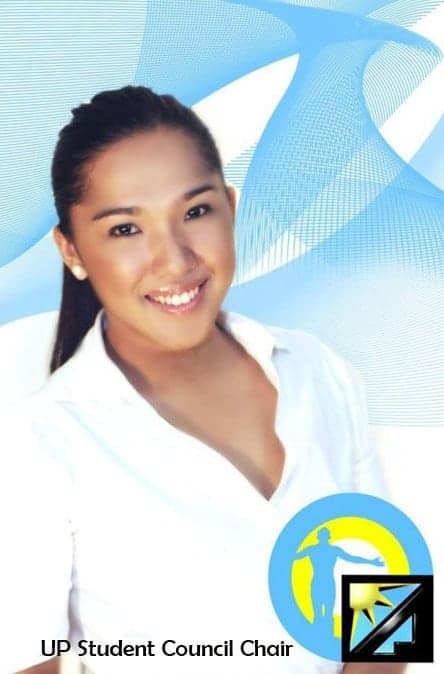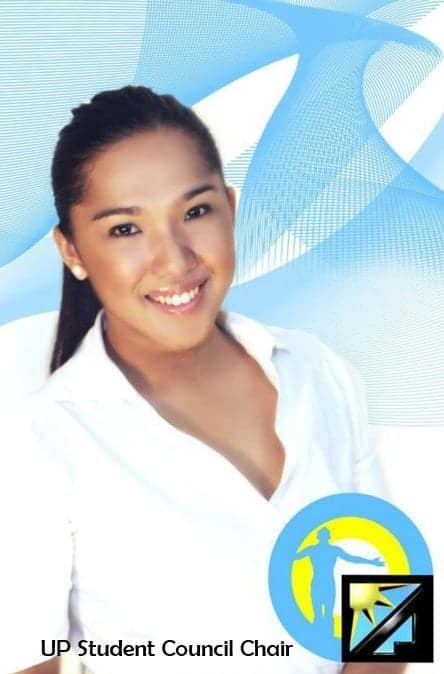 On March 1, 2012,  the student body of the state university elected the first ever transgender chairman of the influential  UP Student Council in the person of Gabriel Paolo "Heart" Diño.
The 22-year-old MS Applied Math student ran under ALYANSA (Alyansa ng mga Mag-aaral para sa Panlipunang Katwiran at Kaunlaran) besting two other candidates.  Her party also garnered a majority of the student council seats, winning 12 of 33.
Also Read: 30 Things You Didn't Know About University of the Philippines
Born a male, the history-making transgender overcame discrimination, but it was at the U.P. where she found acceptance. Diño previously served as Gender Committee Head of the USC and was a Councilor of the UP College of Science Student Council.
Diño was also a proud member of UP Babaylan, the first and largest LGBT student organization in the Philippines. In the same elections,  two other LGBT members emerged victorious—Alex Castro, a bisexual woman, and transgender Pat Bringas, who were elected vice chair and councilor, respectively.
10. Geraldine Roman, first elected transgender in Congress.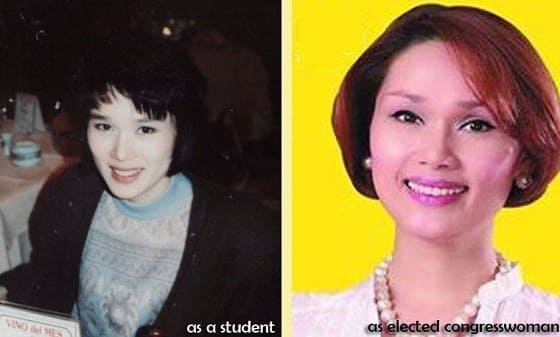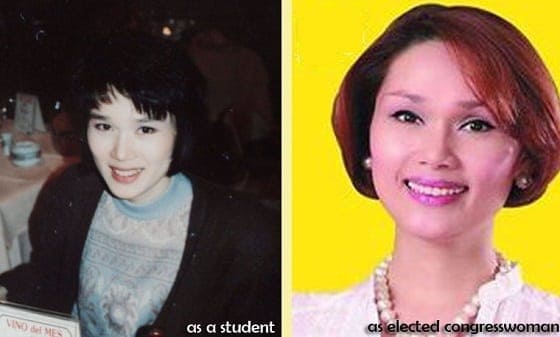 In the May 2016 polls, the country's first transgender politician was elected to the nation's lower house. Geraldine "Geri" Roman  (b. 1967) came from a political family in Bataan. She grew up in Orani, where, at an early age, realized she was more of a woman than a man.
Because of her feminine nature, Geri was often bullied in school but found support from her father, Antonino, a former congressman.  She finished high school at Ateneo de Manila, then went to the University of the Philippines for her college studies. She went to Spain on a scholarship and finished a journalism course and 2 masters degree at the University of the Basque Country.
Also Read: 8 Filipinos Who Make You Proud To Be Pinoy
At age 26, Roman underwent gender confirmation surgery and had her name legally changed. She worked as a senior editor for the Spanish News Agency before returning to the Philippines in 2012 to take care of her ailing father.
Running under the banner of the Liberal party, Roman won as 1st District Representative, succeeding her mother, Herminia. Roman is married to a Spanish citizen, where same-sex marriage is recognized.
BONUS: The controversial sex test that ended the careers of two world-class Filipina athletes.
One was crowned Asia's Sprint Queen in her time, a 2-time Olympian who won 3 gold medals in the 1962 Asian Games. Another was a rising track star, touted as "the next Lydia de Vega." Gender testing in sports was introduced in 1966—and this controversial procedure dashed all hopes of continuing their running career. One refused to take the test, the other flunked it. Here are the heartbreaking stories of Mona and Nancy.
Mona Sulaiman
In 1966, Philippine female sprinter Mona Sulaiman, at 24, still had a few years left to show she was Asia's best track athlete. She was just 18 when she qualified to run in the 1960 Rome Olympics.  Then, in the 1961 Malacca Games, the Cotabato native ruled the women's sprints. A year later, Sulaiman became the first woman to win the sprint double (100m. and 200 m.) and a relay gold at the 1962 Asian Games in Jakarta.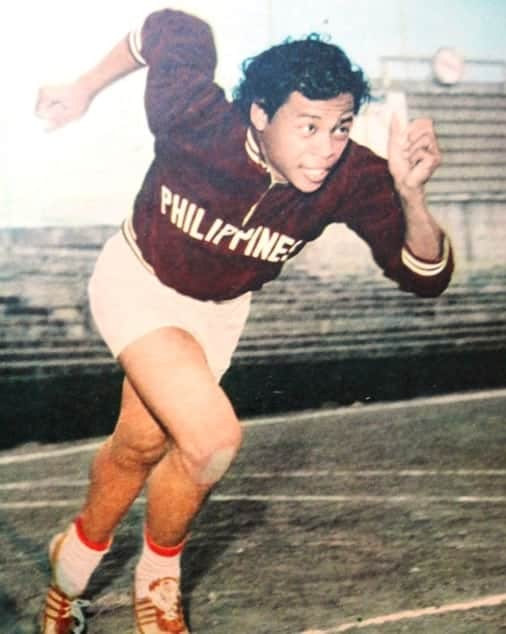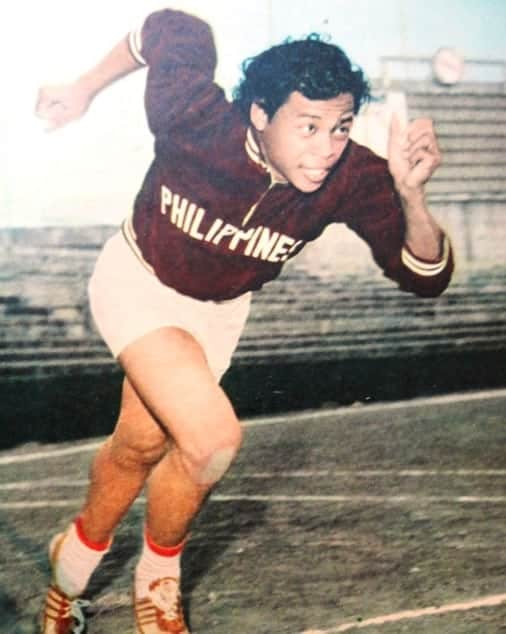 She found herself the toast of the sports world, for she was not just a top runner– Sulaiman was also the national champion in the pentathlon,  the country's top discus thrower and shot putter. In 1964, she found herself in Tokyo Japan for her 2nd Olympics.
Sulaiman already had her sight on the 1966 Asian Games, when the controversial gender test was introduced.  She rejected the said test.  At first, she claimed it was against her Muslim faith. But for the record, Sulaiman said she was suffering from flu at that time, so she decided to forego with the medical check-up.
Also Read: 10 Greatest Filipino Athletes You've Never Heard Of
Sulaiman's refusal spawned many speculations about her real gender, which media played up back in the Philippines. Hurt and humiliated from being barred from the games, she withdrew from the sports and lost interest, thus putting a cruel end to an illustrious athletic career that could have been longer.
Nancy Navalta
In 1993, a 17-year-old Filipina sprinter from La Union stunned sports officials at the Palarong Pambansa held in Isabela after handily winning the 100-meter and 200-meter dashes in spectacular times.
To prove that her victories were no flukes,  she won  6 gold medals at the next year's Palaro in Cebu. Soon, she was being touted as "the next Lydia de Vega."
By 1995, Navalta's unbelievable clockings and muscular built put her gender identity under much speculation. Asked to take a sex test, Navalta complied, and while waiting for the results,  competed both as a man and woman in a local athletics meet in Pangasinan.
She won the women's 100 and 200 m., and placed 4th in the men's division. This qualified her to the Philippine National Games that determine members of the Philippine Olympic team. Her best time of 11.42 in the 100 m. was good enough for the women's race at the Atlanta Olympics.
Also Read: 13 Incredibly Amazing Pinoy Athletes Who (Almost) Conquered The World
When the Philippine Centre for Sports Medicine (PCSM) released her sex test results,  it revealed that she had a condition called hermaphrodism, meaning, Navalta had both female and male organs. It dashed all her hopes of participating in the Olympics and cut short her athletics career.
Navalta retreated back to her hometown and finished a Criminology course at the University of Luzon. She currently works as a coach in the region, training both boys' and girls' teams in La Union and Pangasinan.
About the Author: Alex R. Castro is a retired advertising executive and is now a consultant and museum curator of the Center for Kapampangan Studies of Holy Angel University, Angeles City. He is the author of 2 local history books: "Scenes from a Bordertown & Other Views" and "Aro, Katimyas Da! A Memory Album of Titled Kapampangan Beauties 1908-2012", a National Book Award finalist. He is a 2014 Most Outstanding Kapampangan Awardee in the field of Arts. For comments on this article, contact him at [email protected]
References
Castro, Alex R., Aro, Katimyas da! A Memory Album of Titled KapampanganBeauties (1908-2012). Center for Kapampangan Studies, Holy Angel University. 2012, p. 238.
Cheng, Jacinto. "Men in Women's Clothing!", Philippine Free Press, 27 July 1957,p. 18.
Garcia, J. Neil C.  Performing the Self: Occasional Prose, University of the Philippines, 2003.
Ocampo, Ambeth R., Dirty Dancing, Anvil Publishing, Inc. 201, pp. 77-80.
Nationalistic Sect Grows in Calamba, Sunday Times Magazine, 8 January 1956 issue, pp. 20-23
Palawan's Pagdiwata, A Call to Gods. The Sunday Times Magazine.26 May 1963.p/ 52-53.
Pocket Revolts under the Spanish Shadows, Filipino Heritage, The Making of a Nation, Felta Book Sales ,Vol.V, p. 1211
The Iglesia Watawat ng Lahi, An Anthropological Study of a Social Movement in the Philippines, 1975.
Corporal, Lynette L., "Mona Sulaiman emerges from the shadows to receive an award". Manila Standard Today, 14 March 1996 issue, p. 31-B.
Online Sources
Geremia-Lachica, M. (1996). Panay's Babaylan: The Male Takeover. Review Of Women's Studies, 6(1), 53-59. Retrieved from http://goo.gl/kk4GkK
InterAksyon. (2012). 'Heart' makes history in UP student elections: First-ever transgender USC chair vows 'change'. Retrieved 3 June 2016, from http://goo.gl/Z81ZzU
Pregnant Oregon man is half-Filipino. (2008). ABS-CBN News. Retrieved 3 June 2016, from http://goo.gl/WCCght