Clean clothing and good hygiene are the most basic requirements for healthy living. Because laundry is an integral part of daily life, the laundry business has proven to be resilient to external factors such as weather seasons and economic recessions. This makes it appealing to aspiring and seasoned entrepreneurs who want to invest in a more resilient business model.
In this guide, you'll learn how to invest in a laundry business that has been integral to many busy Filipinos' daily lives.
Table of Contents
What Is a Laundry Business?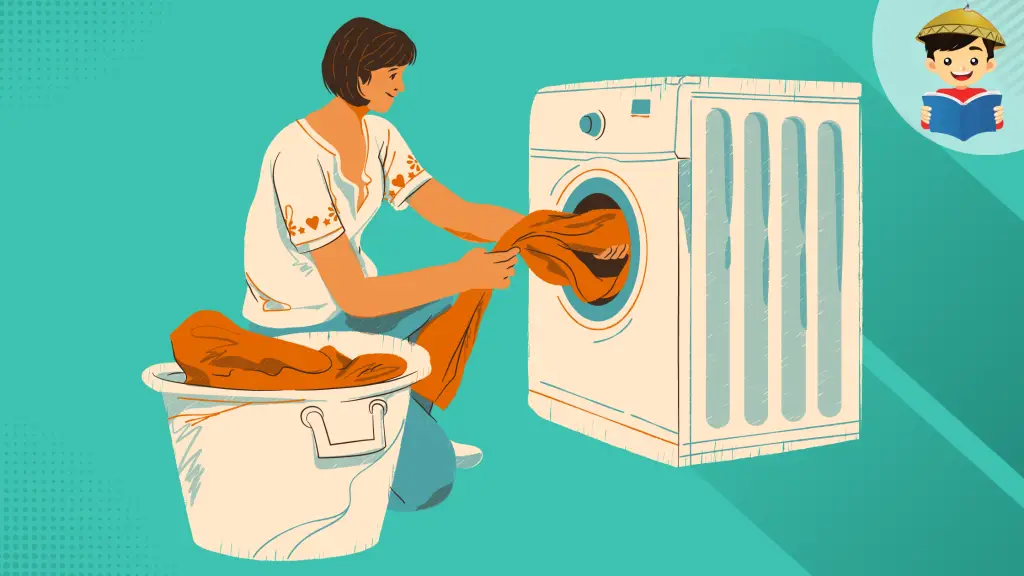 As the name suggests, the laundry business is a company that offers services and facilities for washing clothes for clients. Laundry services are beneficial in densely populated areas with people who are too busy to do their laundry or do not have washing machines at home.  
How Much Does It Cost To Start My Own Laundry Business in the Philippines?
The cost to set up a laundry business can be anywhere from ₱1,000,000 to ₱2,500,000 or more, depending on factors such as your rent, franchise cost, size and scale of your store, number of machines you purchase, and much more.  
How Does a Laundry Business Make Money?
A laundry business earns by providing any of the following: 
A full-service laundry to their clients at a fee 
A facility of self-service washing machines and dryers that customers can use on their own 
Business models also provide both kinds of services to their customers.  
How Much Does a Laundry Business Make?
As a baseline, a business that washes 75kg of laundry per machine daily can expect to earn roughly ₱10,000 per month. This profit level can still vary greatly depending on your pricing strategy and potential costs, which will also vary greatly depending on your chosen location. 
For a more accurate estimate of the expected profits and capital requirements, consulting with a franchisor or one of the many available laundry business consultations and setting up companies would be best. 
What Is the Cheapest Way To Get Into the Laundry Business?
Act as the middle man between self-service laundry businesses and customers who want a full-service experience. You can collect the laundry of the customers who want full-service and do their laundry at a self-service laundry business. You then ask for a service fee from the customers you did their laundry for.  
This is a more laborious method, but it is the cheapest and fastest way to earn money through the laundry business. There is also almost no risk involved because you do not have to shell out large amounts of cash to procure machinery or rent a location. All you need is a cost-effective and efficient method of collecting clothes and a lot of hard work. 
Kinds of Laundry Businesses
1. Your Original Laundry Business From Scratch (Do-It-Yourself)
Like any other business, you can set up shop and do everything from scratch. This gives you a great range of freedom to customize your business almost however you want. However, this also means you must figure out everything from branding to pricing strategy.
2. Franchise
On the other hand, you can also get a franchise of established laundry businesses such as Suds, Dr. Spin, and Tiny Bubbles. The franchise fee will vary depending on the company but will typically cost between ₱100,000 to ₱500,000.  
The franchisor will provide several integral support services, including staff training, location approval, etc. This reduces your need for pre-existing business knowledge, especially if it's your first time venturing into this industry.   
Getting a franchise also streamlines a lot of the work and processes, such as procuring equipment and supplies necessary to improve your business efficiencies and chances of success.  
How To Start a Laundry Business: A Step-by-Step Guide
1. Conduct Research & Feasibility Study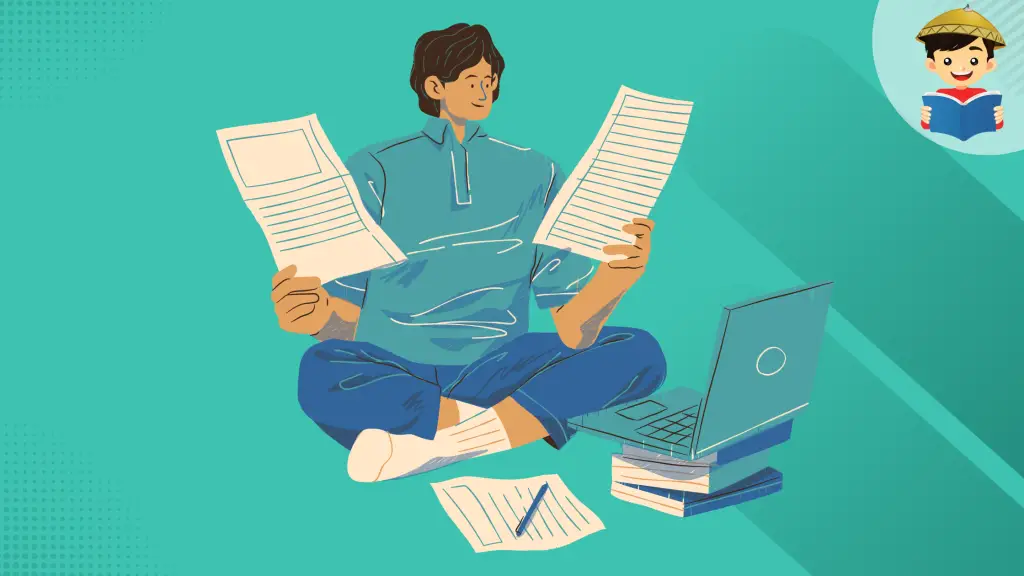 a. Learn About Your Customers
One of the things you need to learn about your customers is whether they prefer self-service or full-service laundry. Both of them use the same kind of machines and technology. The difference lies in the added services and associated manpower cost to provide a full-service experience to customers. 
A full-service and hassle-free experience is often preferred by people who prioritize their time and don't mind having their clothes handled and washed by others. A trip to a self-service laundry can take you more than an hour. It's even more tedious when you consider the effort of having to bring several kilograms of dirty laundry instead of just having someone pick it up and do everything for you. 
On the other hand, a group of customers prefers to do their own laundry for privacy or personal satisfaction reasons. These are the people who are more likely to go to self-service laundromats. 
Aside from differences in their behavior, it is worth mentioning that self-service laundry solutions are cheaper, making them more attractive to college students and households with lower incomes. 
b. Study Your Competition
Understanding the competition is every bit as important as understanding your customers. It will help you stand out from the competition and identify possible gaps in the market that you can take advantage of. 
Here are a few tips on what to look for in the competition and how to act accordingly: 
Find out who they are and how many of them there are. The more competitors you have in an area, the harder it will be to penetrate the market. Having too many competitors fighting over a small population will also negatively affect your ability to price your services at a favorable rate. 
Find out what aspects of laundry service you can do better than your competition. Look for gaps in the market where you can provide your clients with a superior version of their service to make them switch to yours. Some examples could be better customer service, store ambiance, and special promotions. 
Learn and apply the best practices your competition employs to your business. This will go a long way in providing the best experience for your customers. 
c. Determine Your Price List
To determine your pricing strategy, you need to look at a few factors: 
Compute your break-even point. This is the point at which all your costs equal your revenue. This should be your baseline from which you add your markup to determine your profit.
Look at the competition. Consider the pricing strategy of your direct competitors within your area. Check out what kind of services they offer and if you can offer them at a competitive rate without sacrificing much of your profit.  
Determine how much your customers are willing to spend on your services. This is where your understanding of your customers' wants and needs will come into play. If you can offer your customers a superior experience better than the competition, you can price your services higher than them. 
2. Determine Which Kind of Laundry Business You Want To Start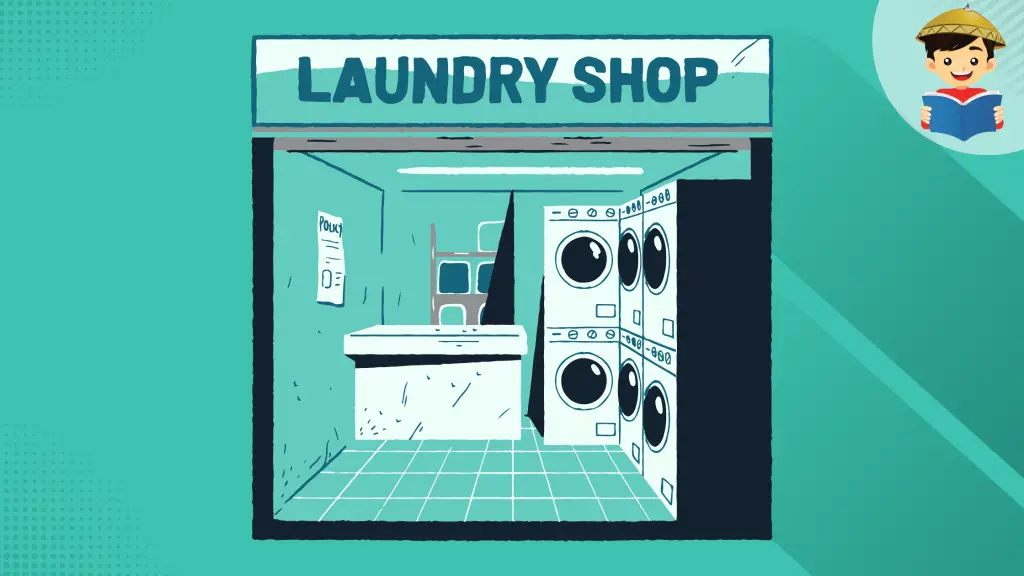 a. Original Do-It-Yourself Laundry Business
i. Who Is It Best For?
DIY laundry businesses are excellent for seasoned or more resourceful entrepreneurs who already know how to run a business or are willing to go the extra mile to learn things from scratch.
Laundry businesses are fairly straightforward but require a lot of planning. From how much water you use to which machines to choose, every detail must be carefully thought out to maximize potential earnings. 
Experienced entrepreneurs are also more likely to be accustomed to managing the risks of starting a business from scratch. They also have the experience to know when to call it quits in case the business starts to fail and know how to liquidate the assets to minimize losses. 
ii. Advantages
No franchise fees. Since you're not getting a franchise to help you start your business, you don't have to pay any franchise fee. Your savings from the franchise fee can be allocated to other business expenses.  
Flexibility and freedom. You are free to run your business however you want. Unlike franchises, you can create your original concept, which allows you to be different from the competition. 
Unlimited business growth potential. Your success is only limited by your own capabilities and imagination. Your brand has the potential to become its own franchise if you successfully execute your business concept. 
iii. Disadvantages
Fewer resources for knowledge and experience 
No pre-existing brand name that can help increase foot traffic into your store 
Less technical support for troubleshooting your equipment 
iv. Available Third-Party Support Resources
If you're going into the laundry business for the first time, it would be best to ask for advice from people who are already much more experienced in the field.
There are a few businesses that specifically help aspiring entrepreneurs start their own laundry businesses. These companies offer equipment packages, staff training, and other support services that you would otherwise get from a franchisor. Their services may be a little more limited than what you can expect to receive from a franchisor, but these companies can give you invaluable advice and insights that will help you succeed. 
Here are a few of those companies: 
Name 
Overview
Support Services Provided
BigWash 
It is the leading distributor of LG commercial laundry equipment in the Philippines. Their main thrust is to provide entrepreneurs with the latest and most efficient laundry equipment and customer support services to help them succeed.
– 3D shop design for your store

– Renovations
 
– Supply of equipment 

– Installation
 
– Training

– Service and maintenance 
Maytag Commercial 
It's a well-known brand in the laundry machine industry. Aside from producing and selling quality laundry machines and dryers, they host regular on-site seminars and online webinars to educate entrepreneurs on how to run their businesses.
Seminars with the following scope: 

– Dry cleaning procedure

– Shoe cleaning services 

– Shop setup, layout, and design 

– Feasibility studies and ROI 

– Laundry business operation (full service & self-service)
Laundry Setup PH
It is a service provider and an accredited sub-dealer of LG Commercial Laundry. They offer packages for full-service, self-service, and combination laundry businesses. 
– Installation
 
– Site inspection
 
– Shop design 

– Hands-on operation training 

– After-sales support 
b. Franchise Laundry Business Model
i. Who Is It Best For?
Getting a franchise is an excellent choice for novice entrepreneurs looking to enter the laundry business. The support systems and services provided by the franchisor will go a long way in helping you start despite having limited knowledge and experience in the field.   
ii. Advantages:
Easy to start and maintain. Getting a franchise gives you access to the expertise and support services of the franchisor. This will speed up many processes to get things started, such as site review and approval, store construction, and supply and equipment sourcing. 
Lower risk. Experienced franchisors know the ins and outs of the laundry business. They can help reduce your risk by advising you on the best practices. 
Higher chance of getting a business loan. Banks are more likely to approve a business loan backed by a franchise. This improves your chances of getting capital and helps smoothen your cash flow. 
iii. Disadvantages:
Initial cost. Aside from your business's capital expenses and other fixed costs, you must also pay a franchise fee. This can cost anywhere from ₱100,000 to ₱350,000. 
Less Control. Franchises will have their own business direction and management style, directly affecting how you can run your business. Since the brand is not yours, you will have less control over several business decisions, such as pricing, choice of equipment, and marketing. 
iv. Available Franchise Packages
For interested parties, here is a short list of franchise packages from different companies specializing in the laundry business: 
Name
Details
Franchise Inclusions & Support
Suds Laundry and Dry Cleaning Services3
– Trade name and proprietary marks

– Site approval and construction supervision 

– Training for the franchisee, supervisor, and staff

– Procurement program

– Marketing assistance

– Opening assistance

– Operations manual 

– Research and development 
– Trade name and proprietary marks

– Site approval and construction supervision 

– Training for franchisee, supervisor, and staff

– Procurement program

– Marketing assistance

– Opening assistance

– Operations manual 

– Research and development 
Dr. Spin4
Overview: Dr. Spin is a self-service commercial laundry business that boasts its customer service. Despite being a self-service laundry business, they offer drop-off, pick-up, and delivery services within the area.

Type: Self-service laundry business

Franchise Fee: ₱350,000 for unit franchise | ₱875,000 for area franchise (including rights to 3 outlets)

Total Expected Initial Investment: ₱2.2M

Franchise Term: 5 years for unit franchise | 7 years for area franchise

– Use of trademarks

– Site approval 

– Training for franchisees and staff 

– Procurement program

– Opening assistance

– Operations manual on loan 

– Research and development 
Tiny Bubbles5
Overview: Established in 2015 in Cebu City, this laundry business is a relatively minor franchise with two existing branches in Cebu City: one in Punta Princesa, and the second in Tisa. Their franchise fee is cheaper than most, offering self-service and full-service laundry options. 

Type: Self-service & full-service laundry business

Franchise Fee: ₱100,000

Total Expected Initial Investment: ₱1.9M

Franchise Term: 6 Years

– Use of a trademark
 
– Site approval 

– Training for franchisees and staff 

– Procurement program

– Opening assistance

– Research and development 
Save5 Self-Service Laundromat6
Overview: This is a self-service laundromat that also provides dry cleaning options.

 Type: Self-service laundry business

Franchise Fee: ₱250,000

Total Expected Initial Investment: ₱1.8M to ₱2.4M

Franchise Term: Contact them for details
– Use of licensed trademark, name, and logo 

– Site selection and evaluation assistance

– Store design and construction assistance

– Pre-opening and start-up assistance

– Comprehensive franchise operations manual 

– Training in management, operations, and customer service

– Initial inventory and supplies 

– Grand opening and local store marketing assistance 
3. Choose a Good Brand Name (for DIY Laundry Businesses)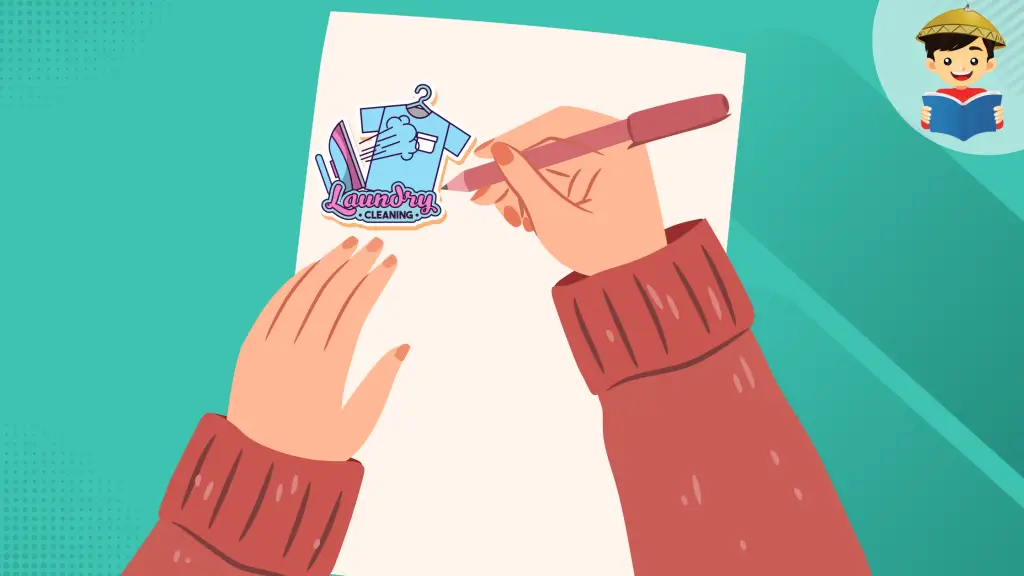 A brand name is such an important part of your business conceptualization because it is the first interaction of your customers with your own business. With that in mind, here are a few tips on how to create your brand name:
Easy to remember and distinct – Create a brand name that is easy to remember and distinct enough from the competition 
Descriptive and meaningful – The brand name can immediately give your customers a good idea of what kind of service you're providing.  
Malleable and expandable – The brand name should not limit you to a specific niche, especially if you plan to expand your operations. An example would be a brand name that suggests that you will only provide self-service laundry facilities when you may eventually have plans to offer full-service laundry options. 
Sounds good – Choose a brand name that sounds good when mentioned. Avoid brand names that may mean something terrible when read out loud. 
Simple – Don't overcomplicate this process by spending too much time overthinking your brand's name. Creating a brand name is important, but it is not everything. Many successful businesses have brand names that are fabricated and meaningless. There is more to business success than just the brand name. 
4. Find a Good Location for Your Business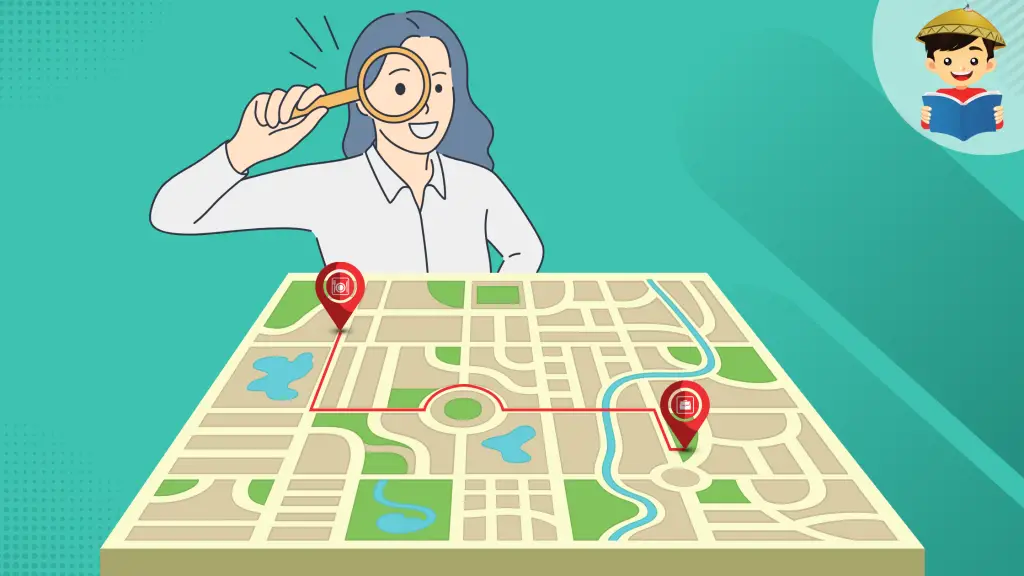 Choosing a good location is vital to the success of a laundry business. It will directly impact your store traffic, pricing strategy, key operational expenses, and profit. Here are some characteristics of a good location: 
a. Affordable Rent
As mentioned, rent will be one of your recurring expenses, which can quickly eat into your profit margins. You should choose a location that you know you can afford. 
b. Central Location and Accessibility
Please choose a location central to your customers and easily visible and accessible to them. Laundry service is a business of convenience. Locations near condominiums, villages, other residential areas, and universities are ideal for laundry businesses. 
Consider a parking space if you expect customers to bring their cars. You can also place your laundry shop near transportation terminals. The more you make yourself convenient to your customers, the more likely they will avail of your services. 
c. Competitors & Beneficial Businesses
Choose a location where there aren't too many similar competitors, especially if your core services and prices are similar. 
You can also choose a location where businesses can synergize with your operations or overlap with your customers' behavior. An example would be to place your full-service laundry business beside a cinema or grocery. Customers can drop off their laundry at your shop while they do their weekly routine groceries for a few hours, then pick up their laundry afterward.
d. Sufficient Space
Make sure to choose a location with adequate floor space for your machinery to maximize your profit margins. You should also consider the floor space dedicated to your customers, especially for self-service laundry businesses where customers will be waiting for their laundry to finish. 
e. Access to Reliable Water
Choose a location with an adequate and reliable water supply. Water is truly the lifeline of your business. Each load of a washing machine will use 40 to 140 liters of water7 or more depending on the kind and model of your washing machine. Assuming you'll be washing 75kg of laundry spread across nine loads, you'll use anywhere from 360 to 1,350 liters (.36 to 1.35 cubic meters) of water daily. 
Modern commercial washing machines need between 14.5 and 116 psi8 (pounds per square inch) of water pressure to fill the machine properly. Some machines may not work correctly without the correct water pressure. Consult with the machine vendor or your franchisor to get the specific details and requirements of the machine you're purchasing. 
With these in mind, avoid places prone to water shortages and choose a location with sufficient water pressure to supply your needs sufficiently. Consult franchisors who can help with site planning and location approval. 
Companies such as Maytag Commercial and BigWash also provide support via seminars and training services.  
f. Safety
Avoid locations that are prone to robberies and theft. These locations are not only a danger to you but also to your potential customers.  
5. Do a Financial and Self-Assessment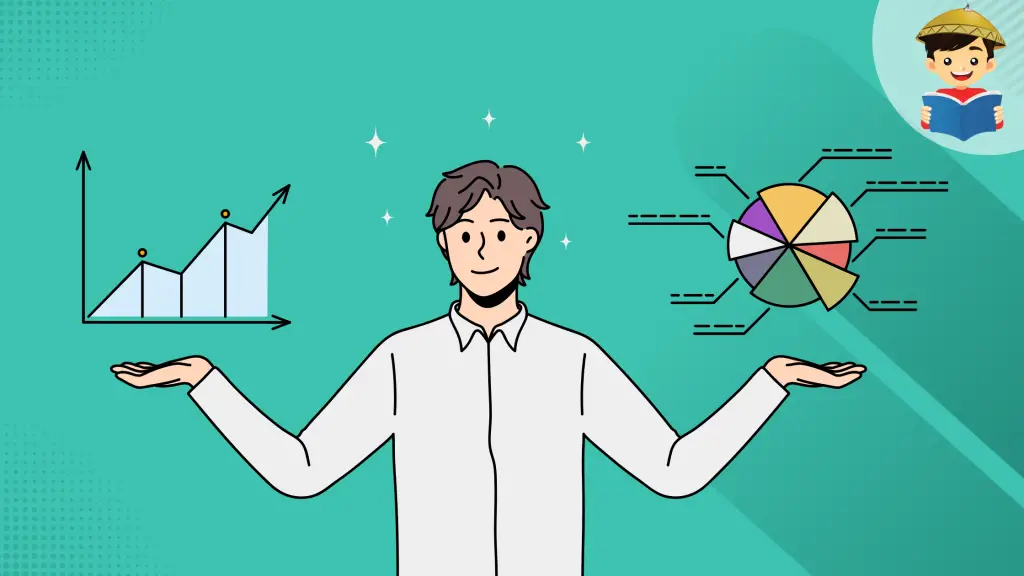 a. Forecast Your Financial Success, Learn About Your ROI
ROI, or return on investment, is a valuable metric used to predict the benefit you gain concerning the amount you invested into your business. In other words, it is a simplified formula to estimate a project's financial success. 
Like all estimates, it is not intended to be a precise measurement method. It is an additional means of preparation and planning so that you can make a more informed decision before investing in a business. 
b. The ROI Formula:
Monthly ROI = (Monthly Profit / Total Monthly Expenses) x 100 
Monthly Profit = Gross Revenue – (Fixed Expenses + Variable Expenses) 
Let's break down that formula into its parts so that you can compute your ROI. 
Fixed expenses cost the same each month regardless of your business activities. These include but are not limited to 
Equipment and depreciation 
Phone bill 
Rent 
Employee wages 
Store maintenance and cleaning 
Other fixed expenses (Wifi internet, business permits, etc.) 
Variable expenses are expenses that fluctuate depending on the amount that you use: 
Detergents 
Water 
Electricity 
Other utilities, if applicable (gas, spillage, etc.) 
Gross Revenue is the total income produced from your business activities: 
Revenue from washers 
Revenue from dryers 
If applicable, revenue from other add-on services (delivery, service charge, etc.)  
Total Monthly Expenses are the sum of your fixed and variable expenses. 
Once you've accurately included everything into your list, it is time to plug everything into the ROI formula.  
c. Sample Computation
Here's a sample computation. First, let's compute your total fixed expenses:
Total Fixed Expenses = ₱30,000 
Rent = ₱15,000 
Employee Wages = ₱13,000 
Maintenance and cleaning = ₱2,000
Next, let's compute your variable expenses. This is directly tied to how much you use your washing machines to do your service. So, the more clients you have, the more it goes up.
Variable expenses = ₱35,000 
Detergents = ₱10,000 
Water = ₱5,000 
Electricity = ₱20,000
Next is your revenue. You get this by computing how much each kind of laundry service you provide has earned for the month.
Gross Revenue = ₱120,000 
Washer Revenue = ₱60,000 
Dryer Revenue = ₱60,000
You can then plug the three values above into the formula to get your monthly profit:
Monthly Profit = Gross Revenue – (Fixed Expenses + Variable Expenses)  
Monthly Profit = ₱120,000 – (₱30,000 + ₱35,000) 
Monthly Profit = ₱55,000
Now that you have your monthly profit, you can start computing your monthly ROI:
Monthly ROI = (Monthly Profit / Total Monthly Expenses) x 100 
ROI = (₱55,000 / ₱65,000) X 100 
ROI = .846 X 100 
ROI = 84.6%
A greater than 0% ratio means you earned a profit for that specific investment. In the example above, you would have earned an 84.6% return for that specific month. You will have to do this computation every month to get a better idea of your longer-term profitability.
This is useful if you want to know how profitable your business is monthly. Your ROI is also a metric some banks and lenders will look into to assess if they would be willing to give you a business loan.  
d. How Long Will It Take for Me To Get My Investment Back?
The breakeven period, often confused with ROI in the Philippines, is how long it will take for you to get your initial investment back.
Breakeven Period = Total Investment / Monthly Profit
Let's say you must spend ₱2.5M to launch a laundry business. Continuing from the example above, let's assume a monthly profit of ₱55,000.
Breakeven Period = ₱2,500,000 / ₱55,000
Breakeven Period = 46 Months
In this instance, it will take you at least 46 months or three years and ten months to earn back what you plan to invest in the laundry business. Of course, this doesn't consider the initial months when you are not yet profitable or any fluctuations in the monthly profit. More likely than not, it will take a longer time.
6. Decision Time – Are You Ready To Invest the Money and Time Into the Business?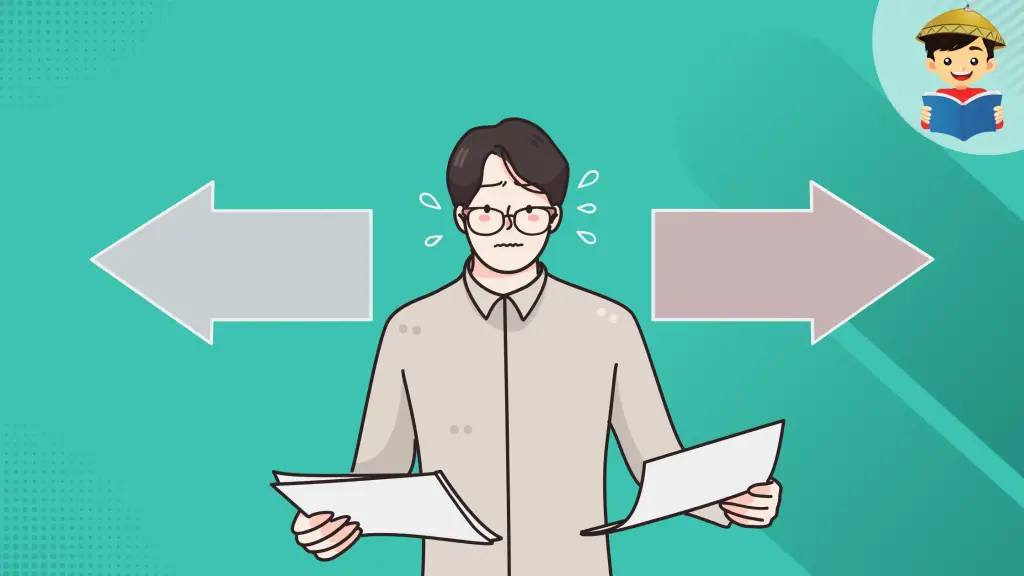 Like all other businesses, there is no guarantee that yours will succeed despite doing your due diligence to study the ins and outs of the industry. Given your current financial situation, you must personally assess how much risk you can handle. Here are a few tips to help you make a proper self-assessment:
You're hopeful of succeeding but ready to fail. All entrepreneurs go into businesses with high hopes of success, but it is a harsh reality that not all businesses will succeed. You must be realistic in your expectations and realize that failure is possible.  
You're ready with a backup plan. Please find out how to pivot your business and transform it into a different concept. Learn how you will be able to liquidate your assets to minimize your losses. 
You have a unique selling proposition, or you know you can corner a specific market. This works if you have some kind of competitive leverage, such as owning a property ideal for a laundry business.  
You're willing to put in the necessary time and effort. Aside from money, expect you to invest a lot of emotions, time, and effort to get things started. Reaching your break-even point can take a significant toll on you. Be prepared.
So with these tips in mind, alongside your financial estimates, it's up to you to decide whether you want to continue doing a laundry business. Once you decide to proceed, you'll need to spend considerable money, time, and effort.
7. Purchase Your Equipment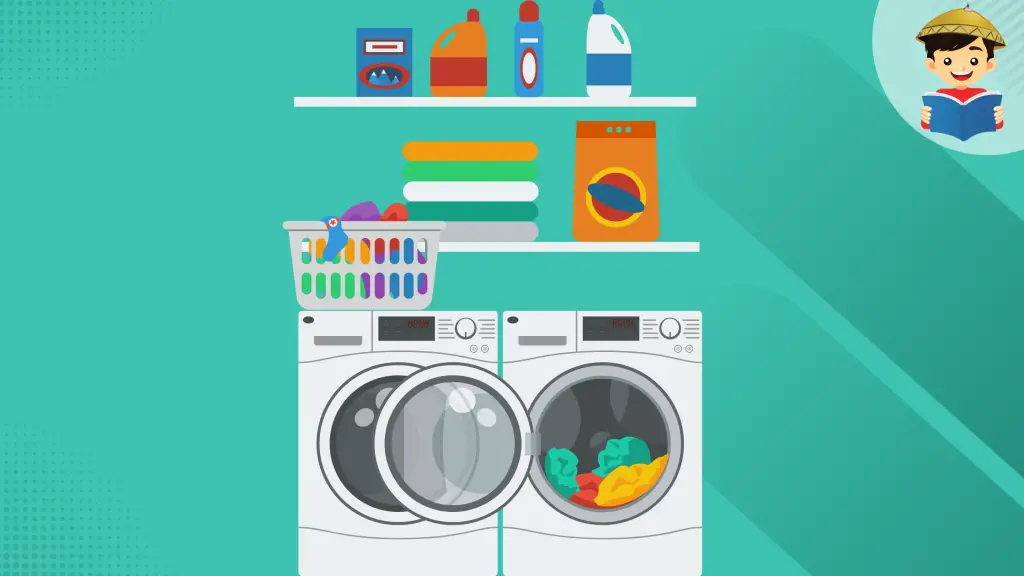 Compute the number of machines you need based on your available floor space, expected business volume, and available capital funding options. You can also explore getting a business loan to help secure the capital you'll need to purchase your machinery. 
Consult with your franchisor to discuss your equipment and machinery options. Most franchisors provide planning assistance to maximize floor space and recommend the best possible machines to improve profit margins. 
For DIY laundry businesses, consult with third-party laundry business consultation companies that can help you choose the right equipment based on your needs.
8. Register Your Business & Secure a Business Permit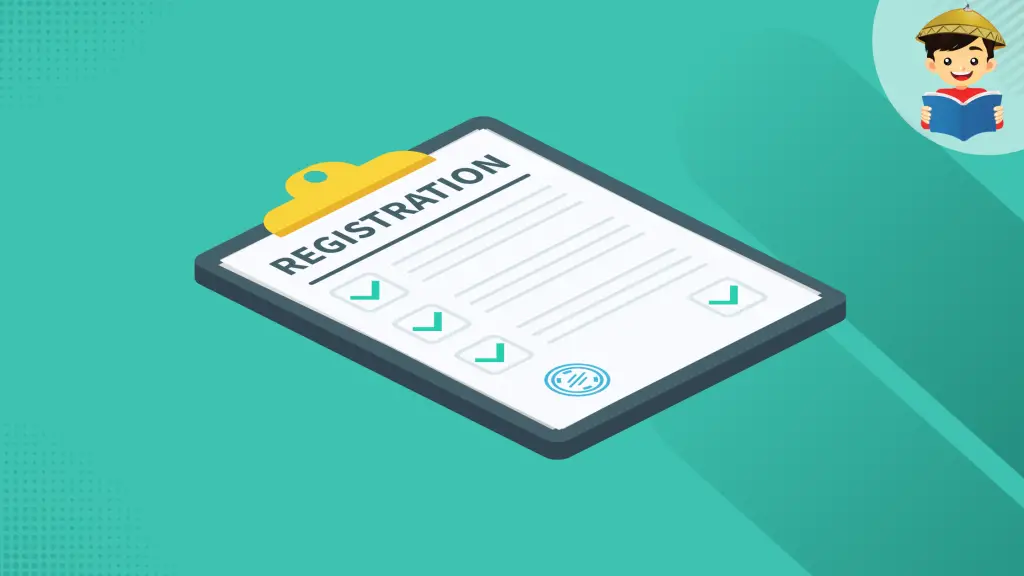 Like most other businesses, you must register your business properly with government authorities. This process includes registering your business name with the DTI or SEC, getting a registration certificate from the BIR, and securing a business permit from your local government.
Here are the business permit requirements specifically for a laundry business:
Barangay Business Clearance. You can obtain this from the barangay hall with jurisdiction over the location of your laundry business.
Occupancy Permit. This is issued by the building official as required by the National Building Code.
DTI Certificate with CTC (for sole proprietors and professionals) or SEC Certificate with CTC (for partnerships and corporations) 
CDA Accreditation (Cooperatives); 
Business Capitalization (Sworn Statement). Also known as the Sworn Statement of Capitalization, this document is where you will declare the amount of your initial capital investment.
Community Tax Certificate or Cedula. You can get this from the treasurer's office at your city, municipal, or barangay hall.
Contract of Lease. You can obtain this from your landlord if you rent your business's location; 
Proof of Ownership or Tax Declaration. Present this if you own the property where your laundry business is located (alternative to the lease contract).
Sketch/Vicinity Map of Business Location. The easiest way is to present a screenshot of your location from Google Maps.
Printed Photos of the Business Establishment. Some LGUs require pictures of your location from different angles.
Safety Seal (for commercial establishments) proving the business has fulfilled minimum health requirements as a precaution against COVID-19. 
9. Build Your Store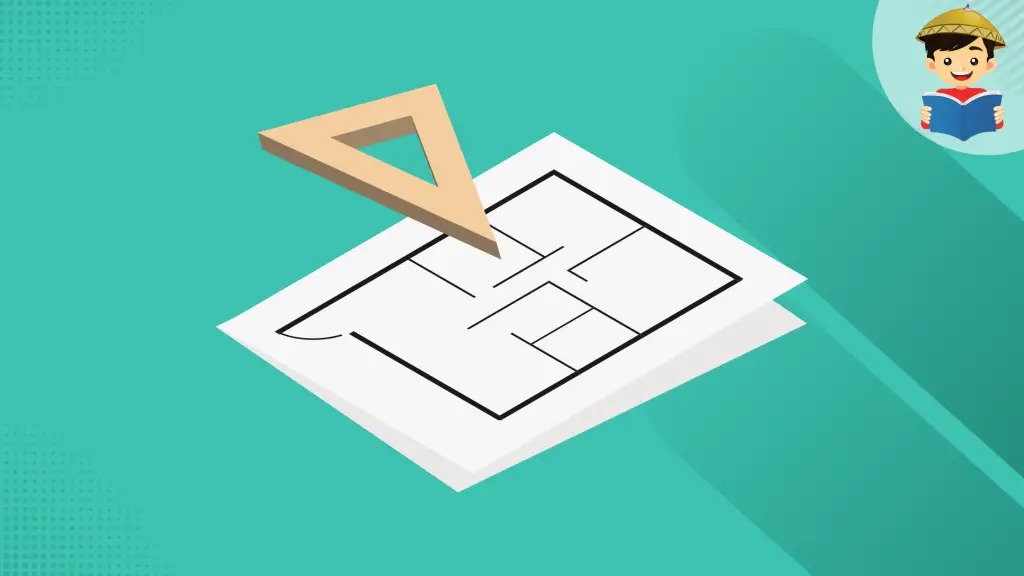 For franchisees, you will be guided by the franchisor to conform with their design and overall quality requirements. This will make this process easy, quick, and straightforward. The downside is that you have little say in how the store will look.  
For DIY laundry businesses, you can hire your own crew of designers, architects, and construction professionals to customize your store as you see fit. Renovation expenses could cost up to ₱200,000 or more depending on your store's size, personal design requirements, and necessary electrical wiring and plumbing systems.
If you need help designing your store, Maytag Commercial offers seminars that include shop setup, layout, and design. BigWash and LaundryPh also offer consultation services to laundry business entrepreneurs.
10. Launch Your Laundry Business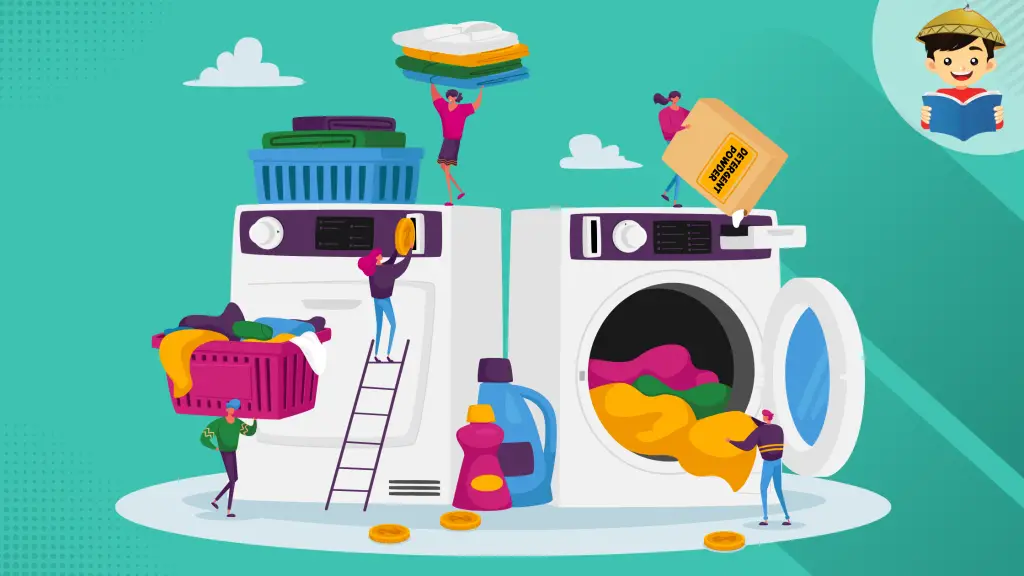 Now that everything is in order, it's time to open your store. Some franchisors and laundry business consultants can help you get your shop up and running in a few weeks; some even claim they can have everything done in less than a week. 
Be sure to be ready with the following before opening your doors to customers: 
Decide your store's opening and closing times. This will depend on your customers' behavior patterns and what the franchisor prescribes if you get one. Ensure adequate staff and supplies to address customers' needs during peak hours.
Prioritize your customer's comfort and convenience in your store. A happy customer is likelier to return to you for regular laundry needs. Build a good relationship with your customers and learn more about them as you do business with them. These will help you in giving them a better customer experience.
Continue to learn more about the industry and find ways to improve your services. Don't be complacent. Learn more about the industry and your competition through observation and research.  
How To Manage Your Laundry Business and Deliver Added Value to Customers
a. Strengthen Your Core Selling Points and Manage Your Business
Now that everything is running, make sure you can be consistent with what you promise your customers so that they have the same good experience every time they visit you. 
Keep your store clean. The upkeep and cleanliness of your store show how much you care for your business and customers. A poorly maintained store will reflect badly on you and deter customers from entering or staying at your laundry. 
Ensure that all of your machines are properly functioning. A malfunctioning machine is a loss of potential profit and reflects poor reliability. Ensure all your appliances are well maintained and always have an emergency backup plan. 
Ensure that your staff is well-trained to handle problems. In the service business, it is inevitable to encounter difficult situations, including machinery malfunctions, electrical issues, and bad customer behavior. Make sure that your staff is well-prepared to handle the worst. 
b. Tack-On Business Ideas
There are a lot of opportunities to add extra services and products, especially for self-service stores where customers will have to wait for extended periods for their clothes.  
Products and services that provide comfort and convenience are excellent add-ons to boost your laundry store's revenue. Here are some additional services you can provide to your customers: 
E-load selling – you can sell e-load as an additional revenue stream amongst other over-the-counter purchases. 
Selling accessories and household items such as cleaners, hangers, etc.  
Ironing – consider offering ironing services for clothes. 
Vending machines – small snacks and drinks will make your customer's stay in your laundry shop more comfortable. 
Dry cleaning – A few full-service laundry franchisors also offer dry cleaning as part of their services. Dry cleaning requires a different method, using only chemicals to clean laundry. It is usually used on clothes and fabrics that can be damaged by the wet cleaning process involved in traditional laundry cleaning. 
Getting a franchise that offers dry cleaning could be a great way to differentiate yourself from other laundry businesses. Survey your location to understand better your area's supply and demand situation for dry-cleaning.
History of Laundry Businesses in the Philippines
One of the older traditions of washing clothes started with palu-palo9, the washing, and beating of clothes using a wooden paddle. It was often done by the riverside for easy access to clean running water. As years went by, this form of manual washing evolved into hand washing using soap and detergents at home or by labanderas.
With the advent of washing machines, laundry was made faster and easier for people who could afford their own washing machines. Those who could not still have to do things by hand or had a labandera do it on occasion. 
Later, this changed through continuous innovations in the washing machine industry combined with businessmen's entrepreneurial spirit. Laundry businesses now provide a time and cost-efficient method of getting your clothes washed conveniently. 
Tips & Warnings
1. Market your laundry business
This is one of the most important ways to grow your business, especially for DIY laundry services that must build their brand's reputation from scratch. Here are a few ways of marketing your business to the community around you: 
Personal networks. The easiest and cheapest way of marketing yourself is to seek the help of your family and friends near your laundry store. You can advertise your services and ask them to spread the news through their networks. 
Social media. Advertise via Facebook ads or by creating your own Facebook page. You can even use your social media page to get orders for delivery services or customer feedback.
Flyers. Traditional print ads and flyers are still good advertising, especially for condominium complexes, villages, and universities. You can distribute them through the homeowners' association or student organizations for colleges and universities. 
2. Keep a detailed record of your business expenses
Your business' success will depend on your ability to manage your operations efficiently. A vital part of the operations is managing your business expenses. This includes close tracking of your supply inventory levels, managing the cost of labor, setting aside a repair and maintenance budget, and managing your cash flows. 
3. Build a good relationship with your business partners
Laundry businesses heavily depend on efficiencies and reliability to be profitable. Your business partners and suppliers will be a valuable resource to ensure you get the best prices for each item you need. Building a healthy relationship with them will help you get fast and efficient services when needed. 
Frequently Answered Questions
1. Can you make a regular washer coin operated? 
Yes, converting regular laundry machines into coin-operated ones is possible, but it is not necessarily more efficient or convenient. A few businesses in America sell conversion kits, but there are reports that some machines may experience significant problems after conversion that frustrate customers.
Your safest bet is to purchase a brand-new machine from trusted suppliers. These may be more expensive, but they will likely last you longer and give your customers a more seamless experience.
2. Which is better: top-load or front-load washing machines?
The better choice for you will boil down to your available resources, such as your water supply, store floor space, and your initial available capital.
The most glaring difference between the two options is the price of the machine and the difference in the amount of water and detergent they need to use per complete wash cycle.
 
A commercial top-load washing machine will typically cost around half the price of a front-load machine. On the other hand, a front-load washing machine can use up to 60% less water10 and 25% less detergent for a complete wash cycle while also being better at removing stains than top-load washing machines.
 
Regarding durability, both machines for commercial laundry businesses are made to last and have an average lifespan of 10 to 14 years. One last consideration would be space efficiency. Front-load machines can be stacked, whereas top-load machines can't. 
3. Where can I get my washing machines if I don't get a franchise? 
Some of the most popular options for commercial laundry machines include Maytag Commercial Laundry and LG Commercial Laundry machines. 
Maytag Commercial specializes in manufacturing commercial laundry machines for businesses, so their units are designed to last. They offer a range of high-efficiency washers and dryers for commercial laundry businesses. Aside from their equipment, they also provide regular laundry business seminars for aspiring entrepreneurs11. There is a ₱798 fee if you're interested in attending. The fee is waived if you purchase any laundry equipment from them. Visit their website for more information. 
BigWash is the leading distributor of LG commercial Laundry. They have serviced over 4,000 customers to set up their laundry businesses. Some of their services include 3D shop design, renovations, staff training, supply of equipment, and maintenance.
  
On the other hand, Laundry Setup PH is a service provider and laundry machine sub-dealer that offers installation packages, site inspection, shop design, and hands-on training for aspiring entrepreneurs. In short, they provide DIY laundry businesses and equipment options to help them succeed. Laundry Setup PH is an accredited sub-dealer of LG commercial laundry. 
4. How long do commercial laundry machines & dryers last? 
Commercial laundry machines are built to last. A typical well-built commercial laundry machine from a reputable manufacturer is expected to last 14 to 15 years or approximately 5,000 cycle loads of laundry. Purchase your machinery from a reputable seller or ask your franchisor. They will have the necessary expertise and experience to help you make a well-informed decision on which brand and model to purchase.
5. What are the common reasons why laundry businesses fail? 
There is no one definitive list of reasons why some laundry businesses fail, but the common reasons include:
a. Poor location and accessibility – convenience is a significant factor in why people go to laundry businesses to wash their clothes. Locations with bad visibility, limited access, and no parking space will negatively affect your laundry business capacity. 
b. Equipment reliability and efficiency – unreliable and inefficient washers can severely impact your laundry business. They use more electricity, water, and money to keep them running, losing you money through maintenance costs and opportunity loss. Faulty machines will also damage your reputation, especially if you have a self-service laundry business where customers may experience problems using a malfunctioning machine. 
c. Water and electrical supply issues – along with your equipment, water and electrical supply are the bread and butter of your operations. Without a reliable source of water and electricity to efficiently fuel your operations, you will likely lose clients who need you to be there at their convenience. 
d. Saturated market – an overly competitive market will likely force you to lower prices which will directly eat into your profit margins. This is why it is crucial to consider the amount of competition present in your prospective business location.
e. High rent – unless you own the land where you plan to set up shop, rent is an unavoidable recurring expense that directly affects your profitability. The rent price per square meter should align with your expected revenue based on the target number of transactions per day and the number of machines that could fit in the space. 
f. Lack of funds and financial management – as with other businesses, you need to understand your capital requirements. Knowing how much you need to start up and managing your cash flows are essential to making your laundry business's daily operations successful.
References