According to the International Trade Administration1, the Philippines is one of the largest franchise markets in Southeast Asia, with approximately 1,300 franchises across various sectors. The Philippines boasts a strong local franchise industry as well, evidenced by 55% of the franchises being home-grown brands.
At this point, everyone's heard about franchising. It might not be a stretch to say that we all know someone who has ventured into franchising. If you are thinking of trying it yourself, it would be a good idea to have a solid understanding of what franchising is and what to expect from it. 
Read the main article: The Ultimate List of the Best Franchise Business Opportunities in the Philippines
Table of Contents
Watch Video: How To Get Funding for Your Franchise Business
What Is Franchising?
As defined by the International Franchise Association2, franchising is a method of distributing products or services through an agreement between two parties, the franchisor, and the franchisee. The franchisor owns the original concept, with its corresponding products, services, trademark, or business system. The franchisee, in turn, pays the company a set of fees or royalties for the right to do business under the franchisor's name and franchise model.  
What Are the Different Types of Franchise Businesses?
Not every franchise model is the same. These are the ones you can find locally: 
Business Format Franchising is probably the most common here in the Philippines. In this setup, the franchisor provides the franchisee with a whole system of doing business, aside from the use of their products, services, and trademark. In this model, the franchisor is heavily involved in how the franchise is run and supports marketing, staff training, and site selection, among others. Many local food and beverage brands can be categorized under this franchise model. 
Product Distribution Franchising is where the franchisor simply gives the franchisee the right to distribute their products under its trademark, similar to a supplier-distributor relationship. While there are still guidelines from the franchisor, the franchisee has more freedom in handling its operations in this model. It's common in businesses that only need a local dealer, such as those selling LPG or automobiles. 
Manufacturing Franchising is where the franchisee also has the right to manufacture the franchisor's products, aside from the right to sell. In this model, the franchisor sets the manufacturing guidelines that the franchisee must follow. 
The Pros & Cons of Franchising
You might ask, "Why do people pay for a franchise?" Franchising, as a business model, has its benefits that many would be glad to pay for. But it also has its disadvantages.  
The Pros
Established brand. A brand is simply what people associate with the company, good or bad. Strong brands help attract people who'll buy from your franchise because they also have a good experience with it. That's why well-known brands charge a premium franchise fee. 
Proven business model and operating system. Using a proven system from your franchisor means that you can easily adapt it to your store with the confidence that it will work. This includes having online and delivery options which have helped many businesses thrive during the pandemic. 
Franchisor support. An excellent franchise assists you with staff training, site selection, and other considerations that would lead to the success of your business. You are paying for their expertise and best practices, so you can avoid making costly mistakes. 
Supplier network. A strong supplier network means you can get the materials you need for your operations without interruption. If the franchise is large enough, they can buy the supplies in bulk, and it's possible for you to enjoy cheaper costs as a result. 
The Cons
Expensive fees and royalties. If the franchise has an established brand, the fees and royalties might be very expensive. This leads to a higher investment requirement, thus shutting you out of some franchise choices. 
Limited control. You need to follow the rules of the franchisor regarding the operation of your franchise. They may also be the ones to dictate the pricing, operating procedures, and allowable supply sources. You also have no say in the franchise's business model and brand. And if you fail to follow the franchise agreement, you can lose your right to the franchise. 
Brand scandals and head office decisions. Since you are buying the rights to do business under a brand, the scandals related to that brand may also affect your business. Aside from that, the head office can make decisions that may negatively affect you. For example, if you are in a lower-income market and the head office decides to increase prices, this might lead to a decrease in sales for your store.
At the end of the day, it's up to you to decide if it's worth paying the franchising fee for these benefits. If you don't think it's worth it, you might want to explore putting up your own business instead. 
Franchising Versus Putting Up Your Own Business
Putting up an independent business of your own has its pros and cons when compared to franchising. These include: 
Complete Ownership vs. Franchise Support. As the business owner, you have control over all the decisions, from branding to pricing. You will not be limited by a franchise's rules. However, this also means that you are responsible for the effects your decisions might have on your business. If you don't have business experience, then you might make a lot of mistakes that you could have avoided with support from a franchise. 
New Brand vs. Established Brand. A new brand will not have loyal customers yet, and you have to be the one to grow your market. This means you'll have to spend marketing as part of your investment. In contrast, some established brands just need to open a branch, and they'll already have customers lined up.  
Unknown Capital Requirement vs. Known Costs. The initial investment of starting up your own business might be cheaper than getting a franchise, but you may need to spend more on your path to success. Franchises have at least an estimate of the costs before reaching a return on investment. For an independent business, you will have to rely on an estimate. 
How To Start a Franchise Business in the Philippines: 9 Steps
1. Do a Self-Evaluation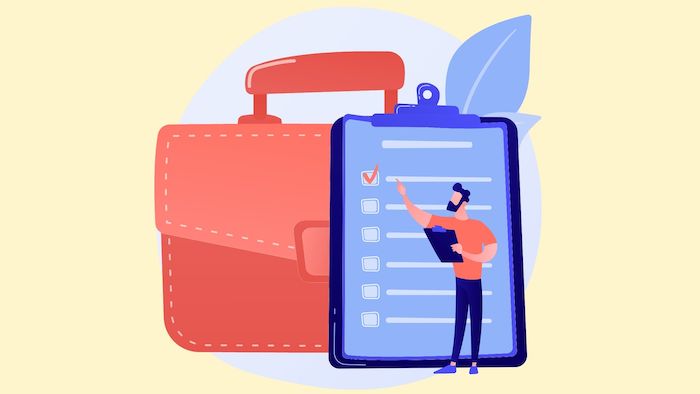 Franchising is not an easy undertaking, and you should do some self-examination to check if it's really for you. 
What is your goal? Write down your long-term and short-term goals. If your goal is just to make passive income, then there are other options available to you, such as investing in stocks. 
What is your budget? Since you have to pay for the franchising fees aside from the business setup costs, one of the biggest limiting factors in franchising is your financial capability. If you need ideas on franchises that fit your budget, then check this list. Not enough funds to start your franchise business? Read this: How To Get a Loan for Your Franchise Business
What are your resources, knowledge, and skills? Franchising is difficult, so you must check if your resources, knowledge, and skills can help you succeed. For example, if you are good at teaching but not running a business, then perhaps being a one-on-one academic tutor might be better for you. 
What are your interests? Franchising is a marathon and not a sprint. If you are not interested in the business aspect of franchising, then it's quite possible for you to lose interest in it before it even makes a profit. 
Take the franchise suitability test. We've prepared a franchise suitability test that checks if you are a prime candidate (scoring 79 or above) for franchising or not. It's a multiple-choice test that asks about your business and work attitude, as well as your general personality. It will auto-compute your score if you answer it through a browser, but you can also choose to print and score it yourself. 
2. Improve Your Business Knowledge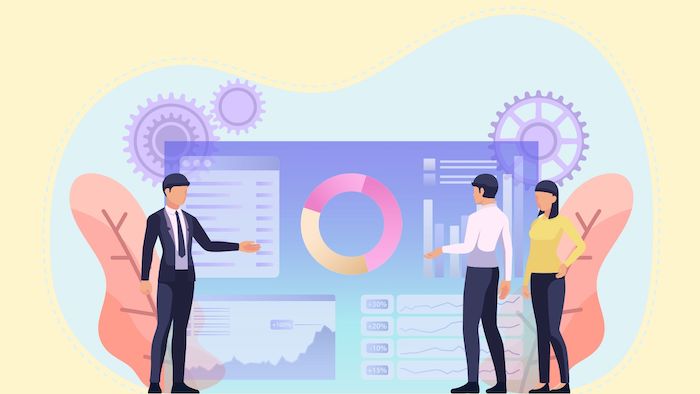 You will significantly increase your chances of succeeding with a franchise if you have a solid foundation in your business knowledge. Many people have jumped into franchising headfirst, thinking they can just learn as they go. However, they soon found themselves learning painful lessons they could have avoided by proactively learning about business. If you can, then you should: 
Attend seminars & events. Aside from franchising events such as Franchise Asia Philippines, you can also join other kinds of business events. Your goal is to get as much practical knowledge as possible about running your own business. 
Hang out where the business-minded people are. If there are no local groups in your area, you can join pages and forums frequented by business-minded people. An example is r/phinvest, where many Filipinos share their stories about business, investments, and earning money. 
Ask questions to the right people. It doesn't matter if you are a newbie or an experienced businessman, just keep asking questions to people you think you can learn from. You might be able to learn a new perspective on something you thought you already mastered. 
Find a mentor. This is a bit uncommon in the Philippines, but if you can find a mentor in business that can guide you as you start your own, you'll be able to fast-track your success. A good mentor should help you avoid the costly mistakes that beginners make. 
Keep yourself updated on the franchise industry. Don't forget to follow the Philippine Franchise Association's social media pages. Not only do they share information about the latest in the franchise industry, but they also provide webinars and boot camps. 
3. Choose a Franchise Business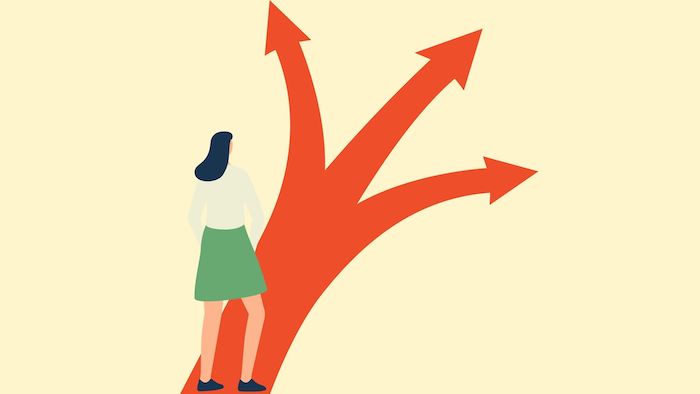 Now that you have a clearer picture of your goals and a stronger business foundation, it's time to choose a franchise that fits you.  
Go back to your objectives. If you did step 1, you should already have written down an objective that you want to achieve. Carefully research your franchise options with this goal in mind. For example, if your goal is a stable long-term business that pays off in the long run, you shouldn't choose a franchise based on fads. 
Create a shortlist of your franchising options. Start by doing online research and listing down any franchises that fit your criteria. You can go through official websites, review pages, and social media for in-depth information. Next, visit the franchise's stores themselves. Find out how they are doing and who their customers are. Even better if you can interview the franchisees and customers themselves. 
Reach out to the franchisor for details. You need to prepare a list of questions for the franchisor to answer. Aside from the usual details of documentary requirements and franchising fees, you should ask about the people who own the franchise and what kind of support they give franchisees. The more you know, the easier it will be to determine if they fit your needs. 
Narrow down your list. It's time to weed out the franchisors that do not meet your objective. Also, watch out for franchisor red flags. Remove them from your shortlist if they refuse to answer relevant questions or show their legal papers.
It will require a lot of research and preparation, but choosing the correct franchise is one of the keys to success. For more information, read our guide on how to choose a franchise business.
4. Research Possible Locations for Your Franchise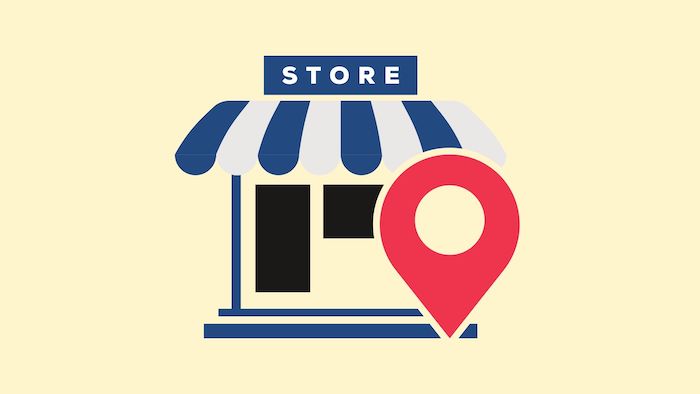 After creating a list of franchise options, you should find a location that matches their concept: 
Ask about the franchisor's location requirements. If the franchisor has been in the business long enough, it should know which locations are the most successful. Ask them what the characteristics of these locations are. It's a red flag if a franchisor is not strict about location selection, so remove them from your consideration. 
Get information from potential lessors. Ask them about the rent, the other tenants, and other relevant details about the property. Make sure to check their electrical, plumbing, and telecommunication capabilities. If they don't meet your or the franchisor's requirements, remove them from your list. 
Do a location study. You need to find out everything you can about the foot traffic in the area. Who are the people who frequent the area? You should also check the other establishments in the area. Will they be competitors? Your goal is to discover everything that can affect your business's operations. 
Do a sales projection. Next, you need to do the math to answer, "Will it be profitable here?" One way to do this is to count the number of people who shop in one store. Say your store will be able to attract the same number of people, how much will you be able to earn? Remove any locations that will not meet the profit level you want, and then send your list of locations to your franchisor. 
Negotiate your lease. Once you get the go signal from your franchisor that the location meets their requirements, you can now talk to the lessor for negotiations. Try to get the price, lock-in period, or lease terms to favor you slightly. Any savings you get from rent can be put into the promotion of your franchise. 
It's no exaggeration to say that the location may make or break your franchise. In your hopes of starting a franchise, make sure not to rush this step. For more detailed information, see our article on how to select a franchise location.
5. Prepare a Business Plan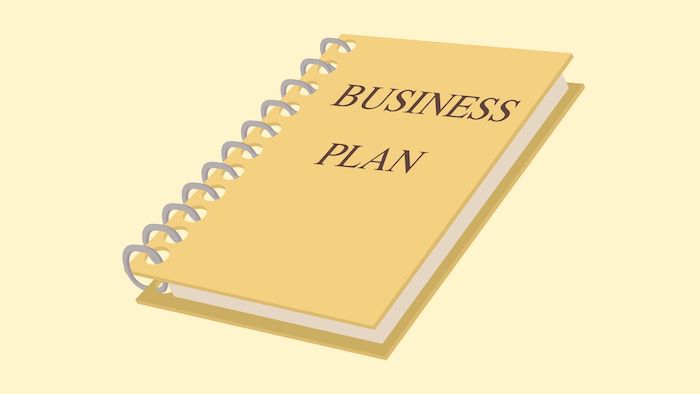 After all your research, you now have everything you need to create a business plan. A business plan is a document that outlines the goals for the franchise, how it's going to reach those goals, and when it will reach those goals. A business plan for a franchise usually includes:
The franchise concept and why you chose it 
Market analysis and strategy – from your location study earlier 
Marketing plan – based on your location study, outline how you will attract customers to your store 
Competitive analysis – list down the competitors in the area and describe how you will outperform them 
Financial projection – based on the sales projection you did earlier, you should also be able to create a timetable of when you will reach your return on investment (ROI) and become profitable 
While not usually required, a business plan is useful for getting your franchise application approved. You can also use it to get a loan from a bank. However, the most important role of a business plan is to hold yourself accountable for your goals.  
It's common to be overwhelmed by all the tasks that you need to complete in order to get your franchise running. Thus, you can use the business plan as a roadmap to check if you are straying from your goals or not. 
6. Go Through the Franchise Application Process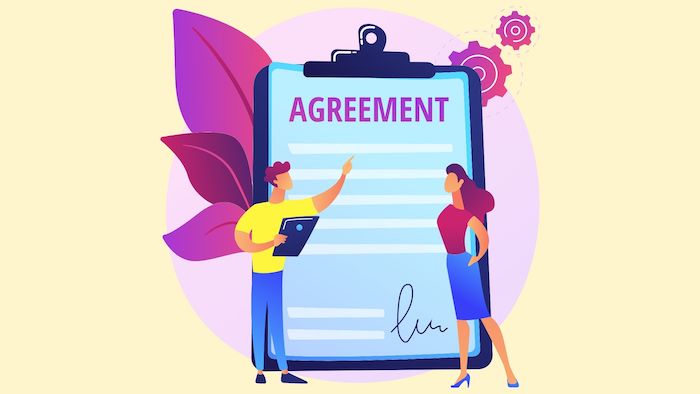 The franchise application process takes about one week to one month, depending on the franchisor. They may also have different processes, but they generally follow the same system.
a. Completing the Franchisor's Requirements
If you have a sound business plan and are committed to making the franchise work, it's time to go through the franchise application process. Since you've already contacted the franchisor, then you should already have an idea about the requirements. They should include: 
Completed Application Form 
Letter of Intent (LOI) 
Details & Site Map of Your Proposed Location 
Resume or Company Background 
Valid Government-Issued IDs 
Seminar Participation – some franchisors ask potential franchisees to join a seminar first to learn more about the franchise.
Additional Requirements – this may differ from franchisor to franchisor, but some companies ask for proof of billing under your name; latest bank statement; or TIN. 
b. Meeting the Franchisor
After sending the requirements, they will undergo review. They will also visit your proposed locations to see if they are suitable. Once you pass the initial screening, you will be asked to go to a meeting with the franchisor. 
These meetings are where a closer relationship between you, the franchisee, and the franchisor begins. It's the time to set and manage expectations and clarify any questions you might have about the franchise.  
It's also when you are assessed by the franchisor as a potential franchisee candidate. They might ask many questions about how you'll manage the franchise, your sales projection, and your target location. 
If the meeting goes well, the franchisor will tell you the next steps that you need to do to continue the application process. 
If, after the meeting, you have some hesitations, then it would be prudent to rethink continuing with the franchise. 
c. The Franchising Agreement
After some meetings with the franchisor, they will share a draft of the franchising agreement. It's a legal document that details the obligations between the franchisor and the franchisee. 
Franchisors usually have a standard franchising agreement for all their franchisees, so they are usually not subject to negotiations. However, this does not mean you should not review it. Make sure to check the: 
Length of effectivity and renewal period – The franchising deal is usually temporary and has renewal terms. If it's too short, you might want to reconsider signing with the franchise. 
Franchise package inclusions – If you think there's something missing, then make sure to ask your franchisor for details. 
Franchise territory/exclusivity – Make sure your area is reserved for you only. Meaning, that it is not open to other franchisees. 
Franchise fees – If the fees don't match your business plan, you may need to recompute. If the numbers don't make sense, then free to walk away. 
Grounds for termination – If there are any unreasonable grounds for termination, then you may want to choose another franchise instead. 
If you can, it's best to go through the franchise agreement with a lawyer, especially if there are parts that you do not understand. For any concerns, ask your lawyer or the franchisor. 
After going through the agreement, you'll note that it primarily protects the franchisor's interest. This is because they need to protect its system, as well as the franchisees who use that system. 
Before you sign it, ensure you have no questions or misgivings left. 
7. Complete Your Government Requirements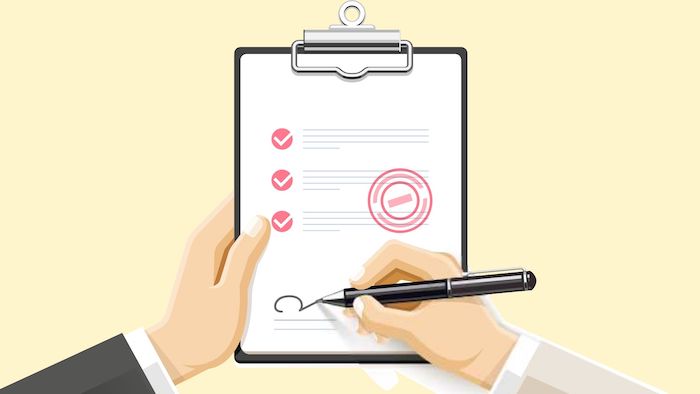 As you are going through the franchise application process, you can also start the registration process with the government. For a complete guide, see our article on how to register a franchise business in the Philippines. Here's a short breakdown of what you need to do: 
Register your business name. If you are putting up a sole proprietorship, then you need to register with the DTI. But if you are registering as a partnership or corporation, then the SEC is the agency that you need to approach. 
Register with the BIR. Whether you're a sole proprietor or a corporation, all businesses need to register with the BIR. You can do this simultaneously as you apply for your business permit3. 
Apply for your business permit or mayor's permit with your local government unit. This process takes anywhere from one day to two weeks, so you might want to do it at the same time as your BIR registration. 
If you have employees, you need to register with DOLE, SSS, PhilHealth & Pag-IBIG. They can all be done through a Philippine Business Registry (PBR) kiosk. 
Lastly, make sure to check if the nature of your franchise needs additional requirements. For example, an educational franchise may need to be registered with DepEd.
8. Turn Your Business Plan into Reality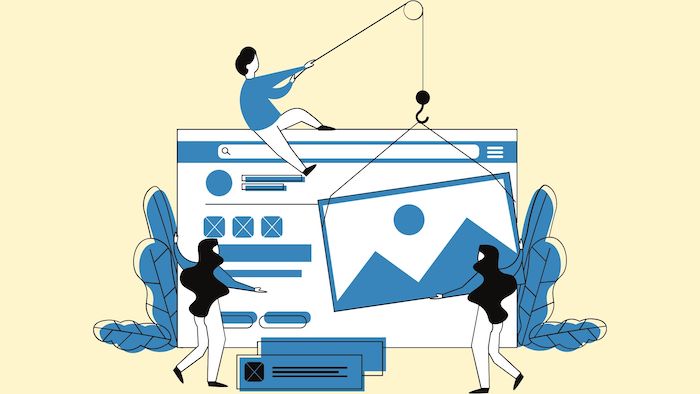 Once your franchise application has been approved, it's time to turn your business plan into a reality. Many franchisors provide a development schedule for their franchisees as a reference for the timeline of activities that need to be completed before the store's opening. With or without this, you have to make sure that you have plans for the following: 
a. Construction of Franchise/Store
If you think that construction may take some time, you can do it at the same time as registering your business. There are usually two construction options available: 
Build and Transfer – The franchisor builds the store, which is then turned over to you before the opening. They will charge a management or development fee for this. However, because they have prior experience in constructing stores, you can be sure that everything will be in proper order. 
Franchisees Build – The franchisee builds the store according to the franchise's guidelines and with the help of accredited contractors. While this might save you the development fee, it's not recommended because of how time-consuming it is. You need to 1) join a seminar about the construction guidelines; 2) supervise the construction; and 3) franchisors can ask you to redo the build if it does not meet their standards. If you don't have much time, it might be better for you to focus your efforts elsewhere. 
b. Franchisee & Staff Training
Not only will your staff be trained by the franchisor, but this is also when you need to learn about the franchise's system. While training is part of the package you paid for, you may need to spend more on transportation, training allowance, meals, and lodging. You and your staff's performance in the training will determine the approval and timing of your franchise's opening. 
c. Finance Management
Established franchises will usually teach you proper accounting methods because it's an important component of any successful business. If the franchise does not teach accounting systems as part of its training, you must research and make your own. It's important that you are recording every cost and sale, as well as the movement of inventory. 
d. Marketing
If you made a marketing plan as part of your business plan, then it's now time to execute it. It's important to let your potential customers know that you are opening soon. It will help you have excellent traction during the first few months of your store's opening. Note that your local marketing activities may need the approval of your franchisor first. 
While it might be easier to leave all of these tasks to the franchisor or your employees, ultimately, you are the one who will be responsible for the success of your store. So, keep an open mind and learn all the tools you need to succeed from your franchisor.
9. Survive Opening Day & the First Few Months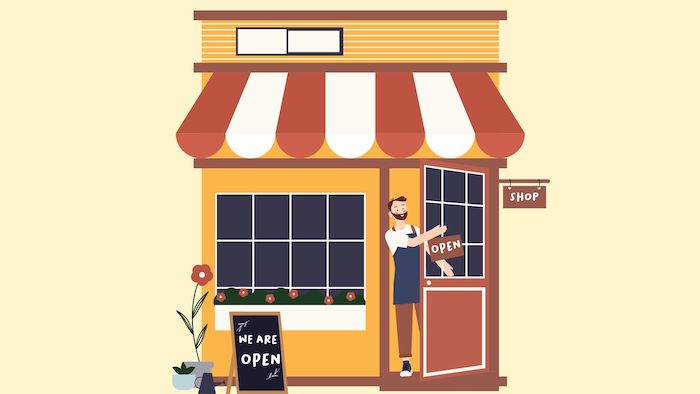 After all of your preparation, it's finally opening day. Depending on the nature of your business and how your promotions went, you might be very busy filling orders, or there might be no orders. If sales are less than what you wanted, keep up your promotions. Try out different methods and find ways to let your potential clients know about you.
Aside from sales, here are the other things you need to manage: 
Monthly Expenses. There are two ways to become profitable: selling more and lowering your expenses. Keep track of all your monthly expenses and determine if you are spending more than necessary. For example, electricity costs can be lowered if you ensure that things are turned off when they are not needed. 
Inventory. Businesses live and die with their inventory. It can be prone to theft, spoilage, and other factors that can eat up your profits. So, make sure to always do inventory management and don't just leave it up to your employees.
Employees. Don't forget about the human component of your business, your employees. They can experience emergencies and then are suddenly not able to work. Make sure that your business is prepared for these unplanned events. 
Government Compliance. Don't miss any monthly, quarterly, or annual government requirements else, you may need to pay a hefty penalty. Depending on the violation, you may need to pay fines anywhere from PHP 500 to PHP 50,000.
It might be easy to get overwhelmed when you are juggling so many things, especially if there are no profits coming in. In times like that, go back to your business plan and check your sales projections. One thing that separates successful franchisees is that they don't quit early. You are still in the early stage, so you'll need to hang on and work hard until you can make it.
History of Franchising in the Philippines
Franchising has a long history, possibly dating back to the Middle ages4, but it's believed to have been popularized in the United States of America during the Industrial Revolution. Manufacturing companies, like General Motors and Coca-Cola, wanted to solve the problem of the high cost of distributing their products. So, they started partnering with the franchisees of that time to either distribute or manufacture and sell for them. The franchising model would then boom in the 1950s-1960s as the concept expands to include branded goods and service franchises.
Fast forward to the 1990s, Samie Lim, widely considered the father of Philippine franchising5, would learn of franchising from the conferences he attended in the USA and Europe. He and other industry pioneers set up the first-ever franchise expo in the Philippines in 1993. As the franchise industry grew, they would soon establish the Philippine Franchise Association (PFA) in 1995. The association would provide support for both foreign and local franchises.
The franchise industry would then enjoy exponential growth with strong support from the private sector, including the banks. The Philippines is an excellent location to try out foreign franchises that want to get a foothold in Asia. Meanwhile, local brands such as Jollibee and Potato Corner have found international success as well. The franchising industry contributed approximately 7.2% of the country's GDP6 before the COVID-19 pandemic.
During the COVID-19 pandemic, the PFA reported over 70% of franchises7 were negatively affected. Of the affected franchises, 79% reported losses of over 75%. The effect was most severe on micro, small and medium franchises. However, the PFA remains hopeful that the franchise industry will rebound and eventually reach a golden age by 20258. 
Common Misconceptions About Franchising
Before you start franchising, make sure that you have the right expectations. There's a lot of misinformation out there, including: 
Franchising is a guaranteed success. Many people enter franchising with the expectation that it will be guaranteed success but only lose all of their investment. Why? Because they did not do enough research on the franchise concept, the location, and their target market. Franchising is just like any other business; you have to put in the work to succeed. 
Franchising is for everyone. Unfortunately, this isn't true. If you 1) don't have any business experience; 2) don't have time to manage your franchise; and 3) can't adapt to the franchise's rules, your business has a higher likelihood of failure. It might be better to look at other investment opportunities instead. 
You can place a strong franchise brand anywhere. No, it's also important that your franchise concept also matches the location and market. For example, if you set up an automobile service center at a location with low car ownership rates, your business will likely fail. 
Franchising is a source of passive income. False. You also need to invest time into your franchise for it to succeed. It needs more of your time in the beginning, but you may be able to delegate certain tasks to others after your business is more stable. However, even then, you need to be actively checking your inventory and accounting records. 
Tips & Warnings
Don't start a franchise business on a whim. Not doing enough research on the franchise concept and location will be enough for you to fail. Failure means losing money and time that you could have put to better use in another investment or for a future emergency. 
You need to prepare more money than the franchise fee and setup costs. Many beginner franchisees forget to consider that they would need additional funds to sustain their operations and promote their franchise locally. The business will not pay for itself initially and will only be able to do so after you invest more time and money to grow. 
Don't leave managing your franchise to a person you still don't know if you can trust. Many franchisees fall into the trap of leaving everything to their employees. This is because they don't have enough time to manage the franchise due to another commitment. By making this mistake, you leave yourself vulnerable to mismanagement or, even worse, theft, both of which can lead to the closure of your franchise. 
Keep yourself up to date by joining franchise associations and events. Franchisees of the same brand usually have a support group where they share best practices, stories, and updates. Your franchisor may also hold events related to your franchise. Try not to skip them if you can. Lastly, you can follow pages like the Philippine Franchise Association to learn about industry updates. 
Watch out for common franchising scams. You can spot them by checking if they have legitimate government registrations and by asking other people about their experience with the franchise. Common red flags include 1) refusal to show government papers; 2) rushing you to sign the franchise agreement; and 3) being too good to be true (cheap or guaranteed success). 
Don't trust everything franchisors say. It's always tempting to skip doing your research and just base your decision on what your franchisors say. But note that the goal of many franchises is to expand and grow their branches. So, whenever they give you any data, it's designed to give you a good picture of the business, which may not be realistic. 
Frequently Asked Questions
1. Can I register my franchise business online?
Yes. Business name registration with DTI and SEC are both available online. You can also register with the BIR through your computer. However, business permit registration is done at your local government unit, which may not have an online system yet. It would be best to contact them and ask if they process business permits online. 
2. Which franchise is the most profitable in the Philippines?
Being a profitable franchise depends on many factors, such as choosing an excellent location and sensible store management. Even Jollibee, arguably the most successful local franchise in the Philippines, has different profits based on the performance of each location. So, when choosing a franchise, don't choose based on what you hear people say as 'the most profitable.' Choose the one you think you can make work for your location and market. 
3. What is the cheapest franchise in the Philippines?
The cheapest are food and beverage carts, as well as vending and service machines. However, you must be careful when choosing a franchise based on what is the cheapest. For example, the cheapest food cart is probably an unknown brand with no proven market viability. There is no value for you as the franchisee to choose a franchise like this. After all, the reason you are paying for a franchise is for the benefits of using their system and brand. 
4. What can I franchise with 100,000 pesos?
Food carts, beverage carts, coffee carts, and vending machines are available for you to franchise at a budget of 100,000 pesos or less. For ideas on which franchise brands to pick, you can check our Ultimate List of Franchise Business Opportunities, updated regularly. 
5. Is a food cart franchise still profitable in the COVID-19 era?
According to the Philippine Franchise Association, over 70% of franchises have been affected by the pandemic. Many of those that closed are small businesses such as food carts. However, they are also predicting a franchising resurgence by 2025. If you want to be part of this franchise boom, choose a franchise that can thrive in the post-pandemic era and beyond. 
6. How much is the franchise of Jollibee, Potato Corner, or other well-known brands?
As of 2021, Jollibee franchises range from PHP 35-55 million, inclusive of the franchise fee and capital investment. Potato Corner has a franchise fee of PHP 100,000 and has an initial cost ranging from PHP 145,000 to PHP 1.2 million, depending on the store size. For other brands, check out our Ultimate List of Franchise Opportunities. 
7. My franchise application was rejected. What do I do next?
You should ask the franchisor why your application was rejected. Some common reasons for a franchising application to be rejected include incomplete forms, insufficient capital, or bad locations. Once you find out the reason, you should be able to remedy it. However, if you find that the franchisor is no longer willing to work with you, consider it a lesson and look for another franchise instead. 
Go back to the main article: How to Choose a Franchise Business (Plus Updated List of Best Franchise Business Opportunities)
References