Paluwagan groups are common in the workplace, community, and neighborhood where colleagues, friends, or family save together for their individual goals. Whether you are saving up for a big purchase or upcoming expense, this savings mechanism may be right for you.
This article will discuss how a paluwagan works, its pros and cons, success tips, and red flags to watch out for.
Table of Contents
What Is a Paluwagan?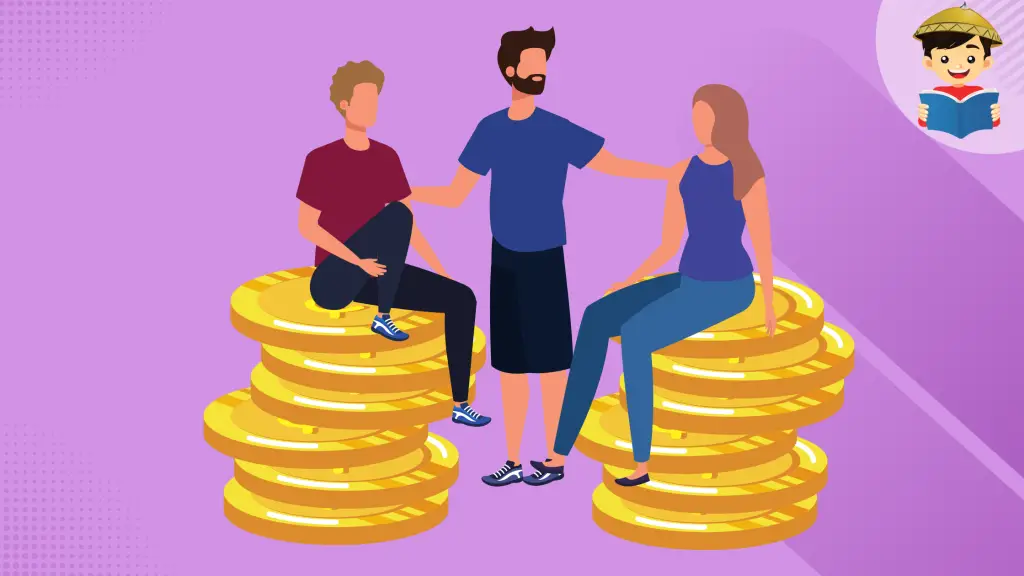 Paluwagan is an informal group savings and lending system wherein the members regularly contribute fixed amounts to a common fund and then take turns in getting the collected savings. The cycle is completed once all members have paid their total contributions and collected their payout.
How It Started
The exact origin of paluwagan is not well-documented but it is present worldwide and more widespread in low-income countries, immigrant groups in developed countries, and Muslim communities as alternative financial instruments. It propagates in communities where a financial institution is not readily accessible to individuals. 
There are several versions1 of this system but it revolves around the same concept, that is, for a group of people to pool money and alternately withdraw from the pot. Formally known as Rotating Savings and Credit Association (ROSCA), it is also called chit funds in India, tanda in Mexico, gamias in Egypt, and paluwagan in the Philippines.
Is Paluwagan Legal?
Organizing and joining a paluwagan is not illegal per se. However, when it is used as a way to recruit and collect money from investors with the intention of swindling them, then it becomes an illegal activity with legal consequences.
How the Paluwagan System Works
Participants need to determine and agree on these terms before initiating a paluwagan cycle:
Members and Collector – who are the individuals joining the group, how many are they, and who will be assigned to collect and distribute the money.
Schedule of the Cycle – when will the collection start and the frequency of collection. It can be weekly, semi-monthly or monthly. Collection and payout are usually scheduled on the same day or as soon as all the members have turned in their payments.
Amount of Contribution – how much each member will contribute to every collection period. The agreed fixed amount and the number of participants will determine the total funds for payout.
Order of Payout – the sequence of receiving the "salary" may be determined randomly by drawing lots or by collective agreement based on the members' needs. Note that members will only receive a payout once and should still pay regular contributions even after receiving their salary.
Paluwagan Sample Computation
Starting on January 15, a paluwagan group with 12 members will remit PHP 1,000 each every month which makes the total funds at PHP 12,000. On the same day, the accumulated contribution of PHP 12,000 will be received by the first member. On February 15, the second member will collect a salary of PHP 12,000, and so on. 
The cycle will end on December 15, when all the members have contributed to the common fund a total of PHP 12,000 each and have taken their turn receiving their payout of the same amount. The group may decide to start another round of savings and invite new members.
Pros and Cons of Paluwagan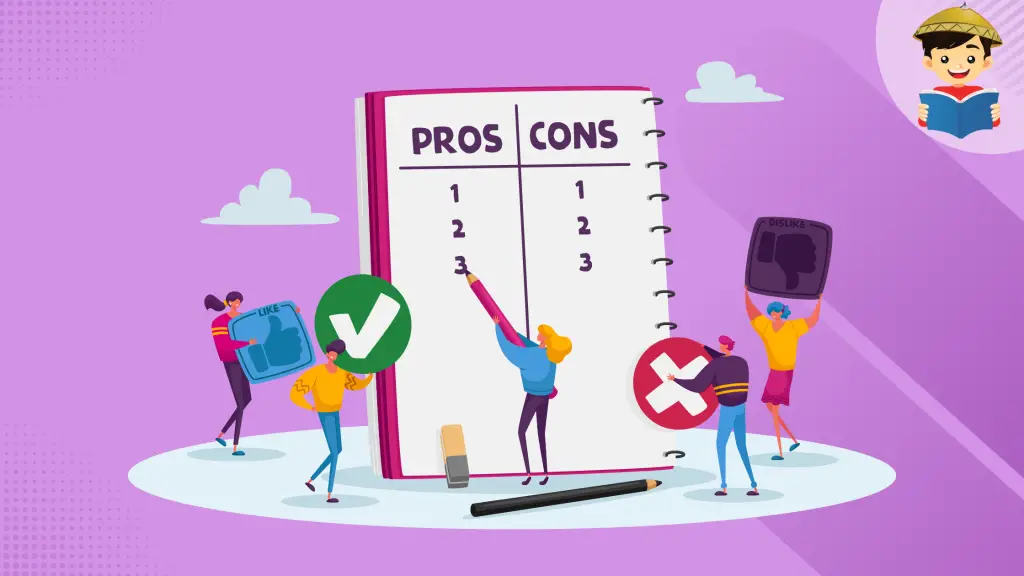 It is important to know the advantages and disadvantages of a paluwagan before joining or starting one.
1. Pros
Provides an alternative savings system for people with limited or no access to banks.
Scheduling your payout just in time for your purchase allows you to set aside money effectively without the temptation of using it for other things.
Saving as a group provides accountability and discipline than saving individually.
A successful paluwagan group builds trust and forms a strong bond among its members. It is likely to be successful again in the next cycle.
Some people view joining a paluwagan as providing instant gratification by gaining a lump sum ahead of time, while others like the reward they earn after saving regularly.
2. Cons
Saving in a paluwagan does not earn any interest, the total amount you save is the same as your payout.
Since paluwagan is an informal activity within a close-knit group, most operate through a verbal agreement and without a signed contract.
Members who receive their salary early on have a risk of defaulting on their later contributions. Similarly, the last person to receive a payout has the highest risk of not getting paid.
Once a member fails to give his or her share at the specified schedule or the collector steals the money, the cycle is disrupted and you may lose your contributions.
When a paluwagan fails, it causes stress, anxiety, and strained relationships.
What Is Online Paluwagan?
Online Paluwagan or OnPal uses Facebook, Messenger, or other online means to solicit money from investors in exchange for huge returns within a short period of time. After getting the initial deposit, the administrators or contact persons become unresponsive or inform the investors that they are unable to return their investments due to missed contributions of the other members.
Some OnPals operate by recruiting more members to support the high interests promised to current investors. This system collapses when there are not enough new investors coming in or existing top investors decide to withdraw their funds.
In Bohol alone, more than PHP 700 million were reportedly lost by investors of REPA Paluwagan2, which turned out to be a Ponzi scheme. The Securities and Exchange Commission (SEC) issued an advisory3 in October 2021 to clarify that REPA is an unregistered entity and is not authorized to solicit investments from the public.
How To Avoid Paluwagan Scams
Repa's huge interest rates of 10% to 750% within a short period of 90 days and with no mention of the risks involved are highly suspicious terms for investment. Unfortunately, people are still falling prey to these Ponzi schemes.
The best way to determine scams disguised as paluwagan is to know the basic rules of an authentic one. If these are not met then you are likely dealing with a racket:
A paluwagan is not an investment and does not earn interest. It provides varying times of collecting a payout amounting to your total contribution.
There is a fixed amount of contribution and a fixed number of participants in a cycle.
Note that there may be variations of these rules in different paluwagan groups, which are not required to register in SEC. However, corporations offering interest on investments should be authorized4 by the SEC. Always check the legitimacy of the company before investing your hard-earned money.
How To Start a Successful Paluwagan
The success of a paluwagan is based on how trustworthy and diligent the members are in fulfilling their commitments.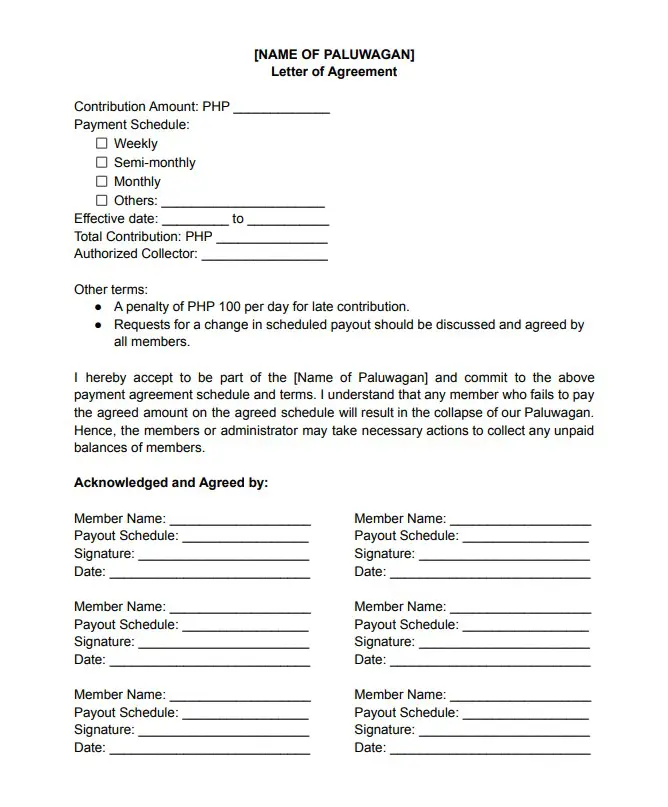 A signed contract or agreement can be used to document that all parties involved are aware of their duties and agree to the terms of the paluwagan. It can also be used to resolve disputes that may arise during the paluwagan cycle. 
Download our free Letter of Agreement for Paluwagan printable template
It should contain all the important details such as the contribution amount, payment and payout schedule, penalties, assigned collector, and other terms. Each member should sign it to signify their agreement to all the terms stated in the contract. You can also have the document notarized to establish the authenticity of the signatures.
Tips and Warnings
Know the participants of your paluwagan. Members belonging to a common group have a higher chance of working in harmony and fulfilling their obligations.
If there is a member who you do not know personally, ask a co-member who can vouch for his or her character.
Do not join a paluwagan with strangers especially if there is no signed contract or agreement. 
Members can share their reason or purpose for joining the paluwagan. This fosters accountability and transparency within the group.
Set realistic contributions and schedules to avoid failure of payment.
Form contingency plans for delayed or missed contributions. For example, you can impose a penalty for missed payments which will be added to the delayed payout. Make sure additional terms are agreed upon by all members and clearly stated in the contract.
Beware of scams. A program offering high-interest rates may be tempting to invest in, but remember that any scheme with terms that are too good to be true involves high risks.
Organizing a paluwagan is a huge responsibility. If it fails for any reason, the members may blame the administrators and find ways to make them liable even if it is not entirely their fault.
Frequently Asked Questions
1. I find paluwagan to be too risky. What's a good alternative to paluwagan?
There are other ways to save without the risks involved in a paluwagan. Tonik is a digital bank that offers a savings system called stashes5 which allows you to save up for your specific needs. You can also invite others to save as a group and earn a higher interest. When other group members miss a payment, you do not lose money on your account, instead, the higher interest rate reverts back to a regular savings account.
Another alternative is joining an SEC-registered Cooperative which offers an interest-earning savings system.
2. I am a member of a paluwagan that failed and stopped. What should I do?
Talk with your group to determine the cause of failure. Settle problems within the group as soon as possible to avoid further complications. If all else fails, you can use the signed agreement to plan for legal action.
3. I am a victim of an Online Paluwagan scam. Is there anything I can do to get my money back?
File a complaint at SEC, National Bureau of Investigation (NBI)6 , and local authorities to track down the companies to prevent these groups from proliferating and victimizing more people. 
References