The business process outsourcing (BPO) industry, especially call centers, is very competitive for job seekers. It welcomes practically everyone—with or without experience and even students and stay-at-home parents who need a part-time job.
With so many applicants vying for call center positions, the challenge is to make your credentials shine.
Check out these good examples of resumes for a customer service role:
Resume example for entry-level call center agents.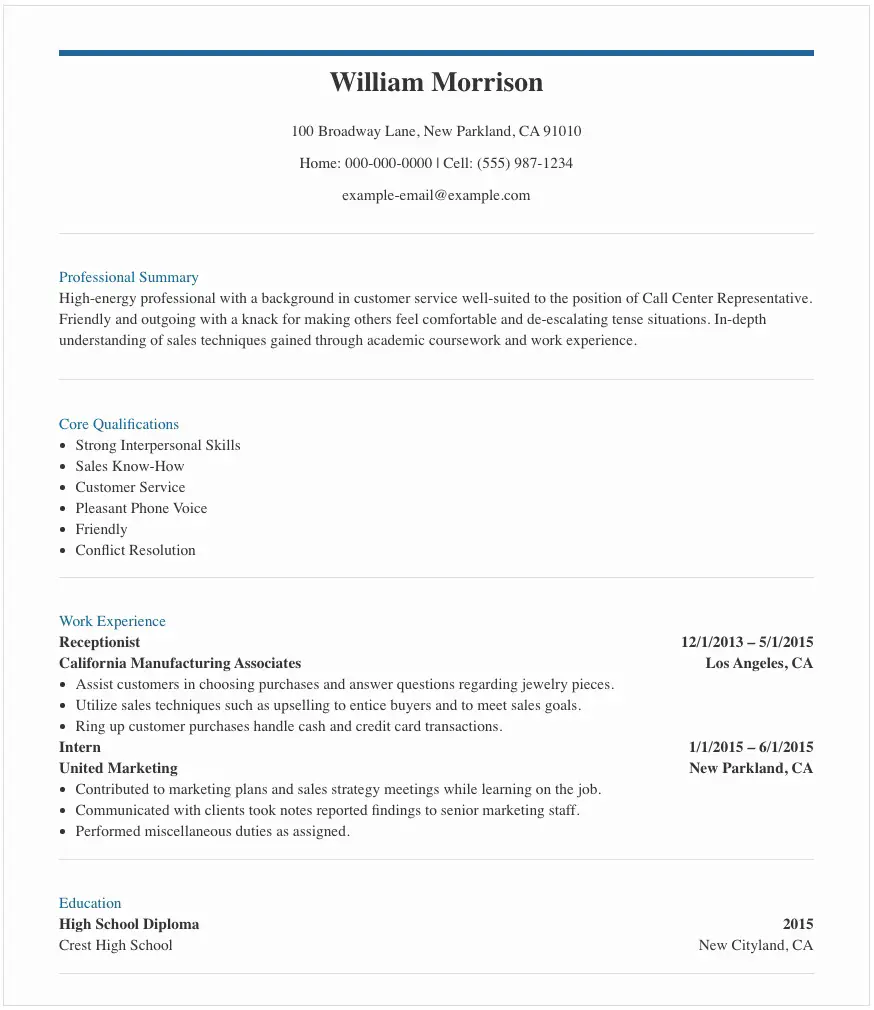 Despite having no actual call center experience, the candidate proves his customer service background earned from his previous experience.
The inexperienced call center applicant also highlights his soft skills that will make him effective at his job. Strong interpersonal skills are his greatest asset, stressing his ability to make people feel comfortable and handle tense situations.
The way he wrote his work experience and skills can convince employers that the candidate has comparable qualifications with experienced call center agents.
Related: How to Become a Call Center Agent in the Philippines: An Ultimate Guide
Resume example for experienced call center agents.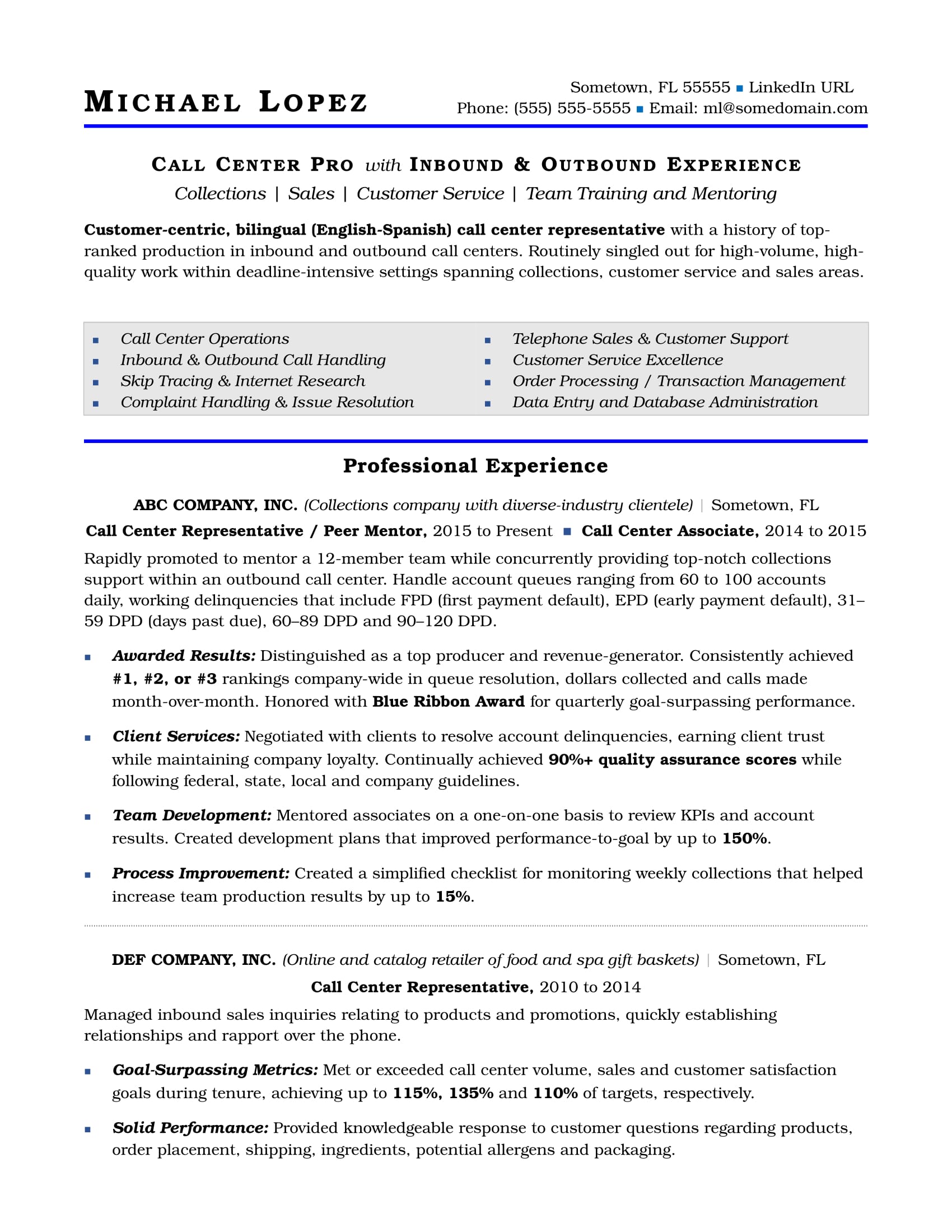 If you have vast call center experience, you'd better play it up on your resume. This is exactly what this sample resume accomplishes.
The most striking part is the position title that clearly sums up the candidate's call center experience. The professional profile supports it by listing his areas of expertise.
Related: How to Pass Call Center Interview (with Sample Questions and Answers)
The professional experience section uses a lot of powerful words to describe the candidate's past and present performance. Phrases like "rapidly promoted," "top producer and revenue generator," "goal-surpassing performance" all paint a picture of a call center employee who delivers results.
Also noteworthy is the mention of different call center metrics to showcase the candidate's achievements at work and potential to add value to the business.
Go back to the main article: How to Write a Resume in the Philippines (with Samples, Formats, and Templates)