The BPO industry is currently thriving in the Philippines.
With great benefits and a good starting salary, call center jobs attract a lot of fresh graduates. Some professionals switch careers and make it their second profession.
Although it seems more financially rewarding than other entry-level jobs, working as a call center agent is not a walk in the park. The working schedules are always changing and working in any customer service job is always difficult and requires a lot of patience.
Are you interested in becoming a call center agent? Let this guide show you what it takes to become one.
Related: How to Pass Call Center Interview (with Sample Questions and Answers)
Working as a Call Center Agent in the Philippines: A Quick Overview
Before starting your new job as a call center agent, there are some things that you should know and take into consideration.
1. Salary
The average salary depends on the company's location, the account that you'll be assigned to, and the difficulty of the job function.
Call center jobs in Manila tend to pay more than those located within the Greater Manila Area and provinces.
For Manila-based companies, the starting pay for call center agents without experience starts at Php 15,000 per month. On the other hand, the average salary for all call center agents (including those with experience) is Php 18,000.
2. Different types of call center agent
There are two types of call center agent:
Inbound Agent – receives calls and answers them.
Outbound Agent – makes the calls to customers or clients.
On the other hand, these are the different types of specializations:
Chat/Email Support (non-voice) Representatives – These agents will address the different queries and concerns of customers through email or chat.
Collections Representatives – These agents are tasked with the collection of payments or unpaid balances from clients or customers of the company's services or products. 
Customer Service Representatives– These agents address the different queries or concerns of clients or customers through phone calls.
Sales Representatives – These agents are tasked with selling or promoting products or services by calling potential customers and clients.
Technical Support Representatives – These agents are in charge of addressing the queries and concerns of customers and clients about a product or service's technical aspect.
3. The Training Process
a. Initial/basic training
After getting hired, recruits will start training in a classroom setting. This is where you'll learn the basics of the job through lessons on how to provide customer support and the different tasks that come with being a call center agent.
b. Nesting period
During the nesting period, recruits will get to experience handling calls and applying what they've learned during the first phase of training. This is actually when most recruits give up since it can be overwhelming especially for those with zero call center experience.
It's the transition stage during which you'll get to listen to live calls at first before you handle the calls yourself. This is the best time to ask all the questions that you can think of. Observe and learn as much as you can during this period so you'll be fully prepared on your actual first day at the job.
How To Be a Call Center Agent in the Philippines: 7 Steps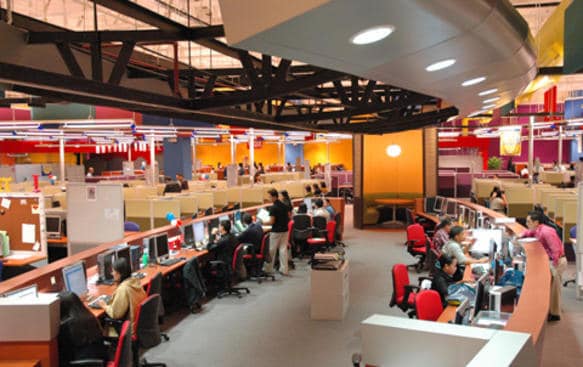 1. Assess and improve your communication skills
Since the basic requirement of being a call center agent is to speak the English language well, the first and most important thing to do is work on your English speaking skills.
However, English isn't the only language used in call centers. There are BPO companies who also hire people who are fluent in Mandarin, Nihonggo, and other languages. If you're fluent in one of those languages, then you have a lot of options when choosing a company you'll apply to.
Whatever language you choose, work on improving your skills by watching video tutorials, reading grammar books, and learning the correct pronunciation of words from online dictionaries. Once you feel like you're ready to try your luck and apply as a call center agent, you can take various online quizzes and tests to find out how much you have improved.
2. Prepare your resume
Before you apply, make sure that you have a well-written resume, especially if you don't have any work experience yet. Here are the critical parts of a resume and some tips to write them well:
a. Heading and Personal Details
For your heading which is the first part of the resume, it's important to keep it short and simple. You only need to include the following details:
Full name

E-mail address

Home address

Active phone number
Make sure that it's properly spaced and easy to read.
b. Education
No need to include your elementary and high school history. You just have to indicate the college/s or university/ies you've attended, the address/es, the specific period of time you spent in the said school/s, and the course/s you've taken. 
If you don't have any work experience yet, you can use this section to mention relevant achievements and awards in school, as well as past job functions at organizations that you're a part of.
c. Work Experience
For this section, make sure to provide complete details of your previous jobs like the company name, address, your position, and the specific period of time you spent holding the said position.
You should also indicate the responsibilities that you were able to handle during your previous jobs. Highlight past accomplishments and experiences that are related to the job you're applying for.
If there's a huge unemployment gap between two jobs, make sure to briefly explain why you were unable to work for that specific period of time.
d. Skills
The following are the skills that you should emphasize in your resume to show that you are the right person for the call center job:
Good organizational skills

Great communication skills

Ability to maintain composure even when under a lot of pressure

Keen attention to detail

Persuasion/selling skills
e. Additional tips
Make it easy to read – Hiring officers usually receive a lot of resumes every day. Sometimes, all it takes is a quick scan to determine if an applicant is qualified for an interview or not. Make your resume easy to scan since complicated and disorderly ones will not impress a hiring officer.
Only include relevant details – You don't need to include details that are not related to the job. As much as possible, only indicate the details that can prove how qualified you are for the job.
Be straightforward – Avoid unnecessary words, phrases, and sentences and just get to the point.
Make sure that your grammar is perfect – Since a call center job requires a good command of the English language, you can demonstrate your English grammar skills in your resume.
If you're still unsure, here are some resume samples that you can check out.
3. Look for call center job openings
If you have friends who are working for a BPO company, you can ask them if they currently have job openings. You can also take the chance to ask them about their job and how they are being treated at their company. If it sounds good for you, then go ahead and apply.
You can also look for job openings online since most companies nowadays recruit new employees through online job ads posted at websites like Jobstreet, Indeed, LinkedIn, and Kalibrr.
4. Wait and prepare for your interview
After submitting your application either online or in person, wait for them to call and inform you of your interview schedule. While waiting for a response, prepare for the interview by reading sample interview questions and learn how to properly answer them.
You can also take this time to further improve your other skills like typing, computer skills, and communication skills.
5. Ace your interview and other exams
On the day of your interview, make sure to be confident and composed when answering various questions. It's important to stay true to yourself so you and the interviewer can both figure out if you're the perfect fit for the job you're applying for.
Answer honestly but respectfully. You may be required to take an online exam where your grammar and vocabulary skills will be tested.
Depending on the company you're applying for, you might also be asked to complete a typing test to determine your typing speed and level of accuracy. Although it's possible to be accepted at a call center even if your typing skills are below average, knowing how to type fast can be a huge advantage when you're already on the work floor.
Multi-tasking is part and parcel of being a call center agent so a fast typing speed helps a lot if you want to be efficient at your job.
Here are some tips to improve your typing speed:
Learn touch typing. Touch typing is typing words without even looking at the keyboard. Mastering this trick will greatly improve your typing speed.
Memorize your keyboard. Know your keyboard and memorize where the most frequently used keys are located.
Practice stretching. Since you'll be working in front of a computer for the whole duration of your shift, your hands, wrists, and other body parts may get stiff and even sore. Do a bit of stretching from time to time by rotating your wrists, opening and closing your fingers, as well as wriggling them, and stretching out your arms.
Start by improving accuracy; improved speed will follow. Before improving your speed, work on your accuracy first. Once you have managed to type accurately, you can start working on your typing speed.
Practice a lot to develop muscle memory. Practice often, even at home, so you'll eventually get to the point where you no longer need to think before typing; your fingers would just know the right combinations. It's important to utilize both hands so you can reach your highest typing potential.
6. Pass the Versant or Berlitz test
Depending on the company you're applying for, you'll be required to take either the Versant or the Berlitz test. These tests are two different ways to measure how fluent you actually are when it comes to the English language.
The Versant test is taken using the software while the Berlitz is checked and conducted by a person. Berlitz is a little more intimidating than Versant but you can definitely pass any of the two if you have the skills.
Depending on the company, these exams are either given to applicants prior to getting hired or to the newly hired at the end of the initial training period and before transitioning to the "nesting" phase.
7. Wait for the results
Companies typically contact applicants about the result of their application within a week or two after the interview. However, it still depends on the company since some applicants hear from recruiters after a month.
Once you're hired, you'll be asked to submit a lot of documents, including the following:
Medical exam results

Employment certificates

Training certificates

High School/College Diploma
The required documents to be submitted after getting hired still vary depending on the company you'll be working for. 
Tips and Warnings
1. Be prepared for graveyard shifts
If you've always worked during the day, getting a graveyard shift might be the hardest part of your adjustment period. You'll be working during the night while most people are sleeping and you'll be sleeping during the day while most people are working.
It's just like being on a different timezone from your family and friends which can understandably take a lot of adjusting to.
2. And for shifting schedules, too
Just as you're getting used to working at night, you might suddenly be transferred to a day shift. You won't easily get a fixed work schedule and you'll be changing work schedules a few times a year.
3. Learn to deal with angry customers
Keeping calm and composed when the person you're talking to over the phone is being rude and unreasonable can be difficult. Unfortunately, you'll have to get used to handling rude customers since it's a huge part of a call center agent's job.
Master the art of being a quick and efficient worker so you won't have to endure long and uncomfortable calls with irate customers.
4. Expect to feel a high level of pressure at work
Although this is not always the case for all call centers, working as part of a customer support system can be stressful. Call center agents need to meet a daily requirement either in the form of sales, calls, collections, and others which is one of the reasons why they feel pressured at work.
Workplace drama, as well as office politics, is also common in call centers.
5. Learn to deal with almost "freezing" office temperature
To prevent computers from overheating, call centers keep the room temperature of their offices as cold as possible. You have to wear thick pieces of clothing like sweaters or jackets to stay comfortable while working.