Whether you're applying for the civil service exam or completing requirements for your new job, odds are you'll be asked to apply for police clearance.
This definitive guide provides everything you need to know to get a police clearance in the Philippines most quickly and efficiently.
Table of Contents
What Is a Police Clearance?
Police clearance is one of the essential documents requested by a government agency or an employer to ensure that the applicant has no criminal record.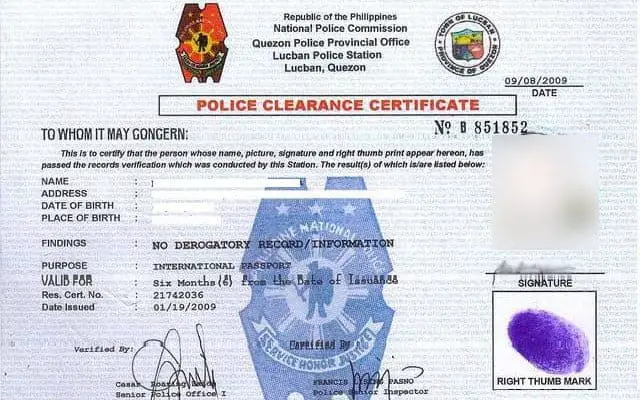 Just like the NBI, the Philippine National Police (PNP) now has a national database or a "centralized" system3. Known as the National Police Clearance System (NPCS), this merges all records from different towns and cities into one unified database, so checking/verifying criminal records is now easier than ever. This recent development eliminates the need to choose between police clearance from a place of work or residence since the applicant's records can easily be retrieved at any police station.
Aside from employment, you may also need a police clearance whenever you're applying for the annual civil service exam, registering your firearms, applying for a credit card, or applying for various government-issued documents like your birth certificate.
On the other hand, police clearance is not honored for Philippine passport application/renewal and COMELEC voter registration.
For the policemen, however, clearance has a higher purpose.
Fugitives who have been hiding for years sometimes resurface to get a job. Thinking that the police have forgotten about their crimes, they apply for police clearance, not realizing that they're turning themselves in by doing so. Since the rollout of the online police clearance application system, some 294 wanted personalities have been arrested, 4.2 million police clearances have been issued, and over 619 million pesos in government revenue have been generated4.
Types of Police Clearance in the Philippines
Although the data in the National Police Clearance System is much more comprehensive, online appointments to obtain police clearance remain limited to select police stations in the country. This is because not all employers require an all-encompassing criminal records check that can be completed with NBI clearance.
Therefore, ensure that you check with your employer or requesting authority which one of these two types of police clearance they need:
National Police Clearance (NPC) – as described earlier, this police clearance is similar to NBI clearance in scope. It uses a national database to verify if the individual has an existing record in the city or municipality where he lives and anywhere in the Philippines. Although comprehensive, this police clearance requires an online appointment, and the police stations issuing it are only limited to a select few.
Local Police Clearance (LPC) – is the police clearance we're all familiar with and probably applied for several times before the launch of the online appointment system. Obtaining this clearance requires you to personally go to your municipal hall with your Barangay Clearance and apply for it the traditional way. Compared to NPC, the coverage of the LPC is more limited. It only checks if the applicant has a criminal history in his/her municipality, making it a standard requirement for people seeking employment within the same area.
What Is the Difference Between Police Clearance and NBI Clearance?
The Philippine National Police (PNP), responsible for issuing police clearances, launched the National Police Clearance System (NPCS) in 2018. Similar to the one used by the NBI, the NPCS is a centralized database containing all records/cases from different towns and cities all over the country.
Although it aims to one day replace the NBI clearance system altogether5, the PNP reveals the two clearances will remain separate from each other for now.
Now that the two clearances have nationwide coverage, their main difference lies in how they deal with a "HIT" on an applicant's records and the type of information they keep in their respective databases.
Note that the "cases" we're talking about here only refer to criminal cases. The NBI and police clearance don't cover civil cases or private disputes between individuals and organizations.
How Long Is the Validity of Police Clearance?
The new National Police Clearance is now issued as a single certificate only. It has a validity of 6 months and has a QR code that you can use to verify its authenticity.
Police Clearance Requirements
You need to present at least two valid IDs to the police station on the day of your appointment. The IDs are for verification purposes, so they must be original (not photocopied), not expired, and have your photo, complete name, and signature.
The following valid IDs are honored by PNP:
AFP ID
BFP ID
GSIS UMID
PRC ID/License
School ID with the registration form
IBP ID
PCG ID
BJMP ID
Marina ID
Pag-IBIG ID
OFW ID
Alien Certificate of Registration
Voter's ID
PNP ID
If you only have one of the valid IDs above, you can bring it along with a certified true copy of your birth certificate from PSA (with the original official receipt attached).
If you've indicated in your online registration form (more on this later) that you're a PWD, please bring your PWD ID for verification on the day of your appointment.
If you're a fresh graduate who wants free police clearance, please also bring and present your First Time Job Seeker Barangay Certificate.
Is Personal Appearance Required?
Yes, personal appearance is required whether you're applying for a National or Local Police Clearance.
While the police may have digitized records of the applicants, personal information and appearance change over time. Hence, it would be best if you show up to update these records with your recent photo and biometrics AFTER securing an appointment online via the National Police Clearance System (more on this later). If you're applying for a Local Police Clearance, you can proceed to the municipal hall without the need to secure an online appointment.
Note: The PNP also requires personal appearance partly to lure wanted criminals who are stupid enough to apply.
How Much Does a Police Clearance Cost?
If you're applying for the new National Police Clearance via the NPCS website (see the succeeding steps), you'll be paying a total of PHP 160 (PHP 150 police clearance fee + PHP 10 transaction fee) through Landbank or Bancnet.
This fee is waived for fresh graduates looking for their first job, provided they present a Barangay Certificate proving that they're qualified to avail of this benefit under the First Time Jobseekers Assistance Act.
Are Barangay Clearance and Cedula Needed for Police Clearance?
For those applying for the National Police Clearance, barangay clearance and cedula are no longer needed. Under the new guidelines, the only valid IDs honored by the PNP for police clearance applications are the ones listed above.
However, if you're applying for the Local Police Clearance, which doesn't require an online appointment, you will still need to secure a barangay clearance and cedula.
In addition, if you're a first-time job seeker who wants to avail of police clearance for free (courtesy of the First Time Jobseekers Assistance Act6), you need to obtain a Barangay Certification stating that you're a first-time job seeker and has been a resident of your barangay for at least six months. You also need to execute an Oath of Undertaking before the Barangay Chairman. Please check out this related guide for more information about this benefit and the specific templates you need to follow.
You may avail of the free police clearance only once. This benefit will be valid for up to one year from the date of issuance of the Barangay Certification.
Can I Get Police Clearance Through a Walk-In Application?
Yes, you can go straight to the municipal hall of the municipality where you live and apply for a Local Police Clearance without the need for an online appointment. However, this police clearance only checks for any criminal record within the same municipality.
If your employer requires a National Police Clearance with nationwide coverage, you must secure an online appointment before going to your preferred police station. The problem, however, is that not all police stations are included in the online appointment system. Suppose you try the online appointment system (as discussed in detail in the next section) and can't find your nearest municipal/city/local police station on the list. In that case, chances are they are issuing Local Police Clearances only.
Where To Get Police Clearance in the Philippines
The Local Police Clearance can be easily obtained from the municipal/city hall with jurisdiction over your place of residence. No online appointment is required.
On the other hand, if you use the NPCS website to set an appointment for your National Police Clearance application, your choices will be limited to the police stations/police camps available in the system. You'll most likely choose the one nearest to you.
As part of the PNP's strategy to decongest police camps across the country and to make police services more accessible to people, it was recently announced that PNP National Police Clearance booths would soon be available in SM malls nationwide7. This means police clearances will now be easier to obtain as the application, processing, and release can now be completed at a more convenient venue.
How To Apply for a Police Clearance Online in the Philippines: 11 Steps
The National Police Clearance System (NPCS) was launched in 2018 to help PNP streamline the process of checking criminal records. This innovation allows applicants to apply online for a National Police Clearance anytime and anywhere.
What used to take an average of 30 minutes in police stations can now be completed in less than 10 minutes, thanks to the bulk of the application procedure that can now be completed online.
Personal appearance is still required as the PNP needs to update its database with the applicants' photos and fingerprints.
Are you ready to give the NPCS a try? Follow the steps/procedures as follows:
1. Access the NPCS Website To Register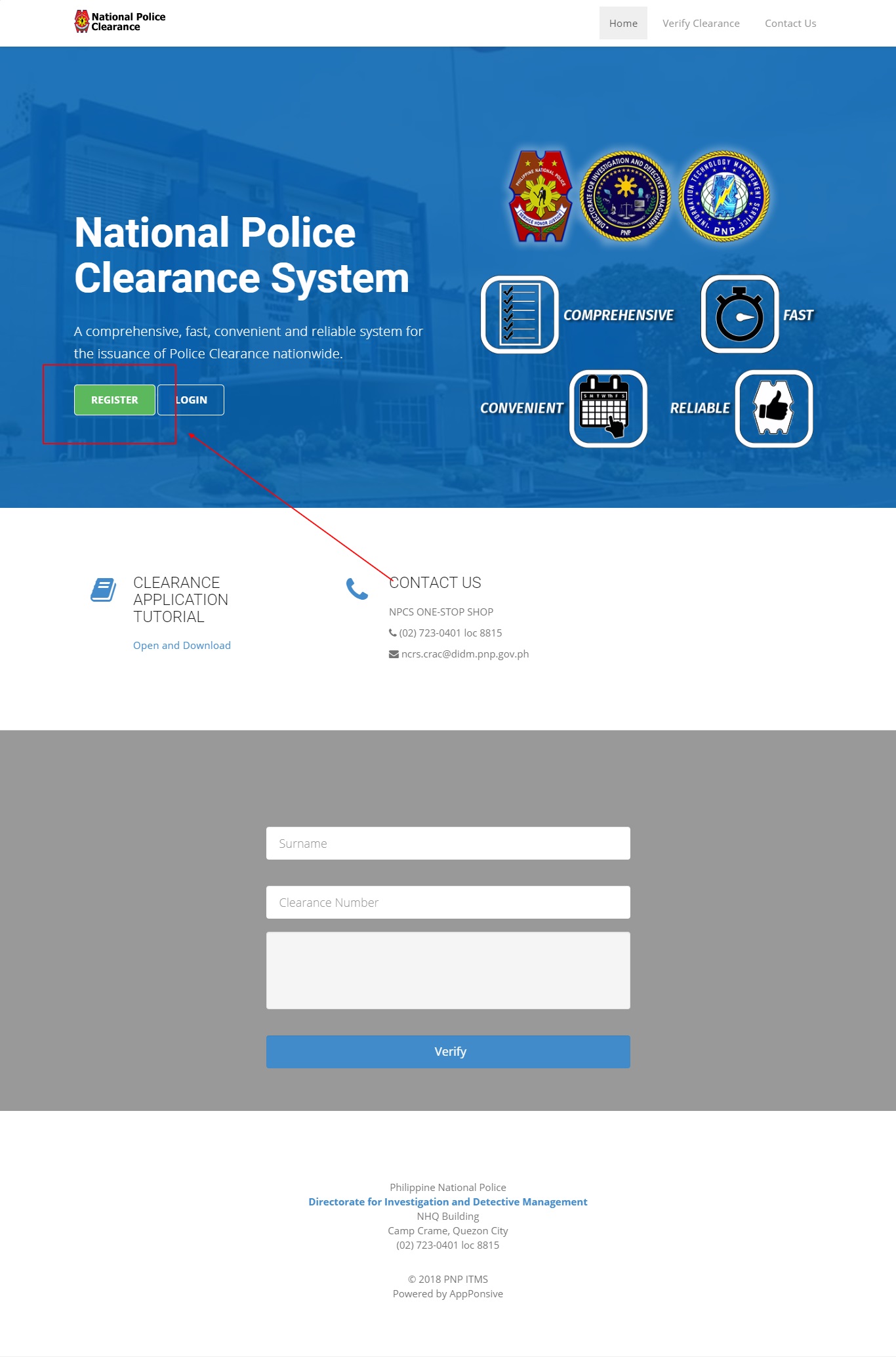 First-time applicants are required to register with the National Police Clearance System website.
On the NPCS home page, click Register.
A pop-up box will show up on your screen.
Select your preferred language (i.e., English, Filipino, or Cebuano).
Tick the corresponding boxes to agree with the Service Agreement, Privacy Policy, and other reminders.
Finally, click I Agree to continue.
2. Fill Out the "New Applicant Registration" Form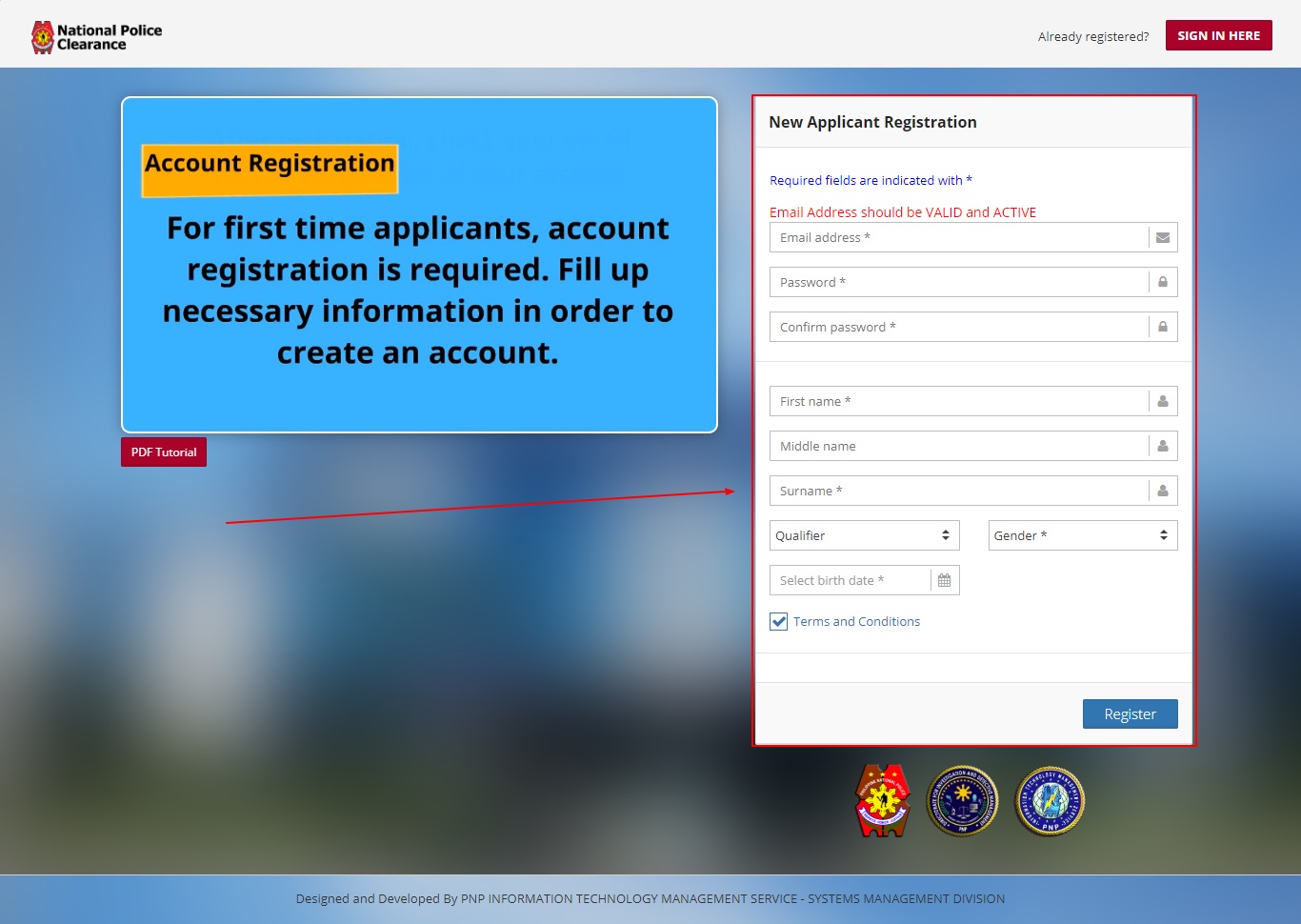 To create an account, you must first fill out the "New Applicant Registration" form with your email address and password, complete name, gender, and birth date.
Tick the box for "Terms and Conditions" and then click Register.
A warning box will then remind you to check the information you've provided before proceeding. If you're sure about it, click Save. Otherwise, click Cancel.
3. Log In to Your Account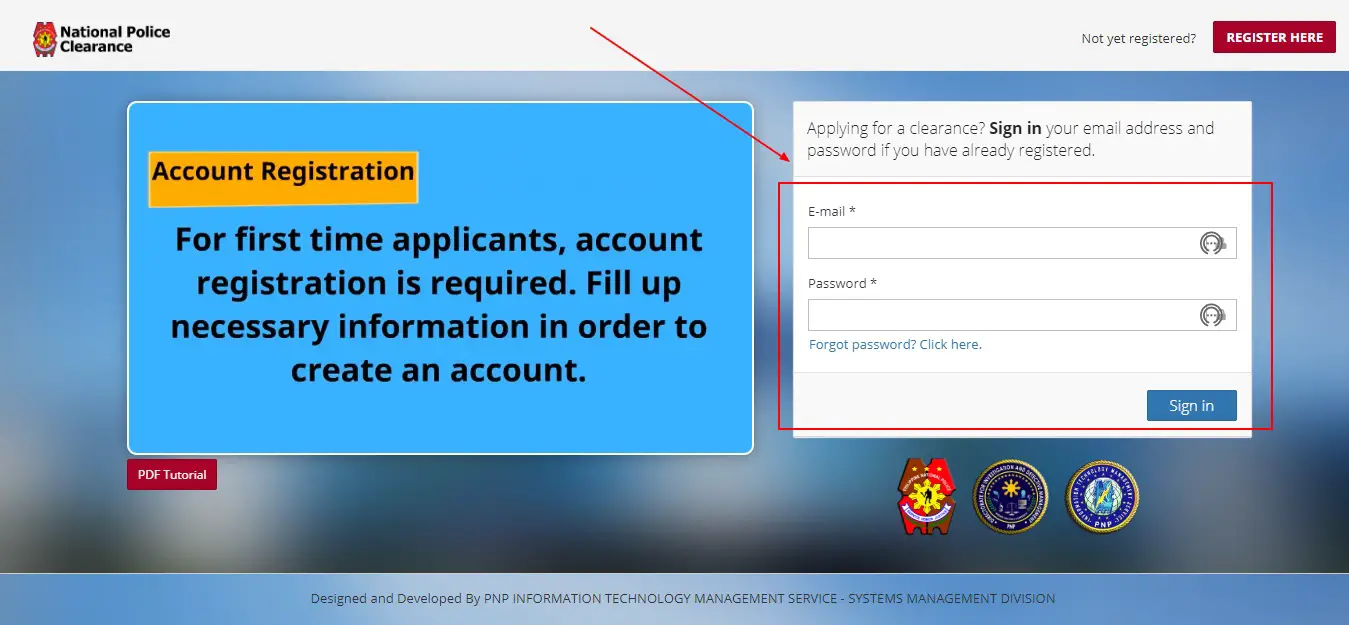 Sign in using the same email address and password you've just provided during registration.
4. Click on "Edit Profile"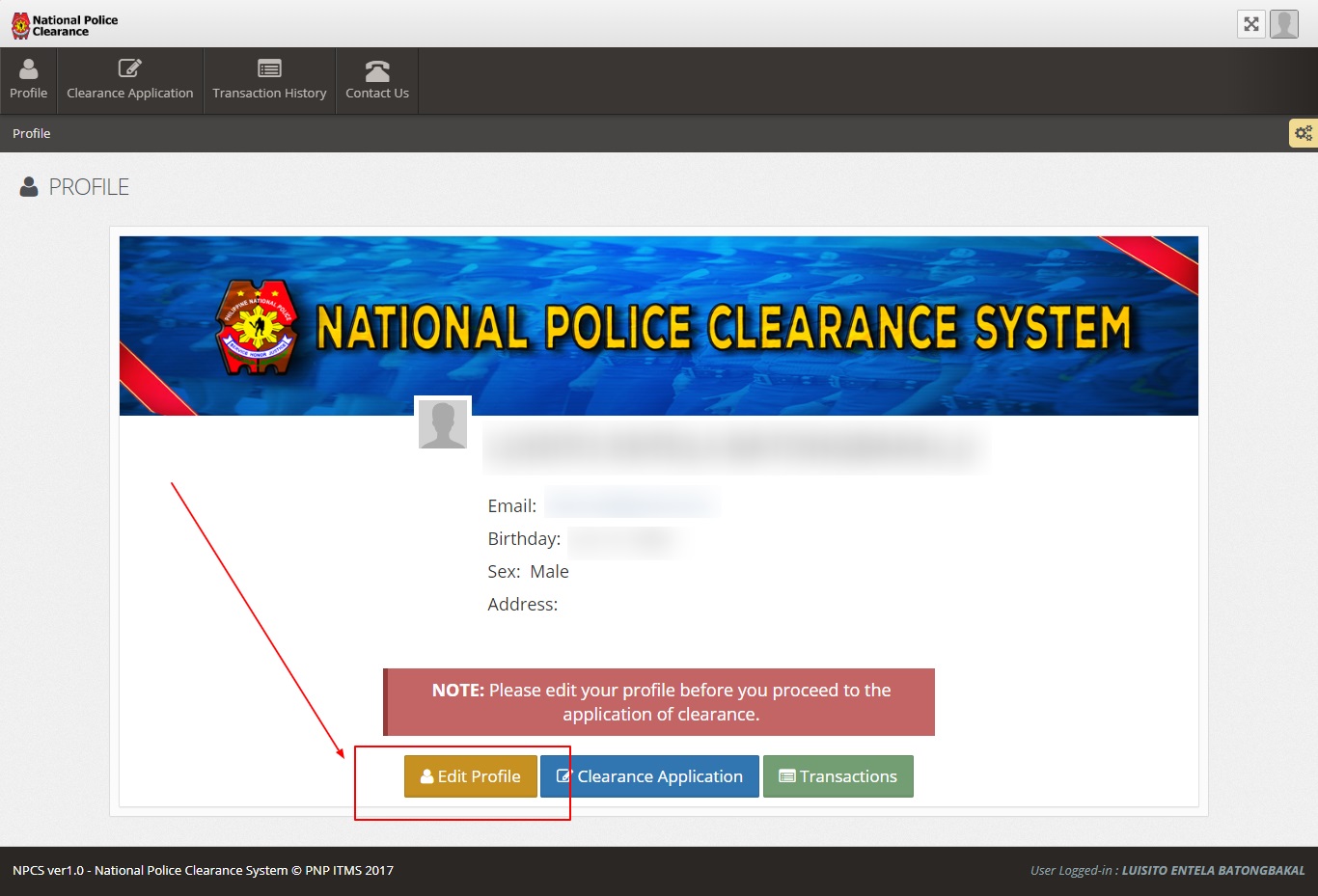 Inside your NPCS account, click on Edit Profile.
5. Fill Out the "Applicant Information" Form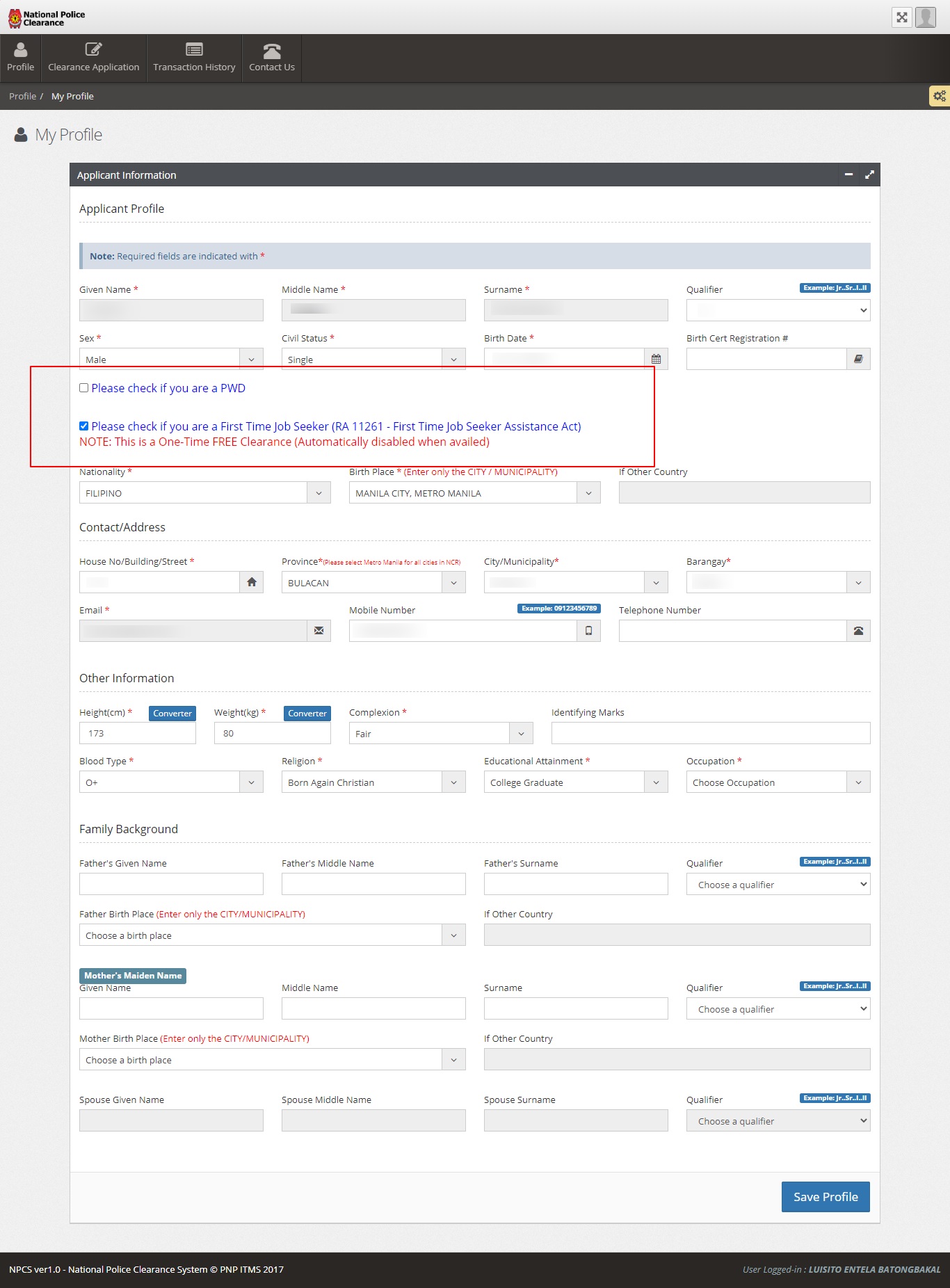 Supply information to all the required sections in your Applicant Profile that haven't been filled out yet, like Nationality, Birth Place, Civil Status, Address, Mobile/Telephone Number, Height, Weight, Complexion, Educational Attainment, and Family Background.
For PWD applicants, mark the checkbox "Please check if you are a PWD" and provide your PWD ID number.
If you're a fresh graduate looking for your first job, mark the checkbox that says, "Please check if you are a First Time Job Seeker (RA 11261 – First Time Job Seeker Assistance Act)". Doing so will waive the police clearance fee as the law now enables first-time jobseekers to avail of government-issued documents for free, provided they can present a Barangay Certificate as proof of their qualification8.
Take note that qualified applicants can only avail of free police clearance ONCE.
Review all the information you've provided and check for any missing data or spelling mistakes. Whatever information you provide will be shown on the printed police clearance so that any erroneous entry will be due to the applicant's fault and not the PNP's.
Once you're done, click Save Profile.
6. Click the "Clearance Application" Button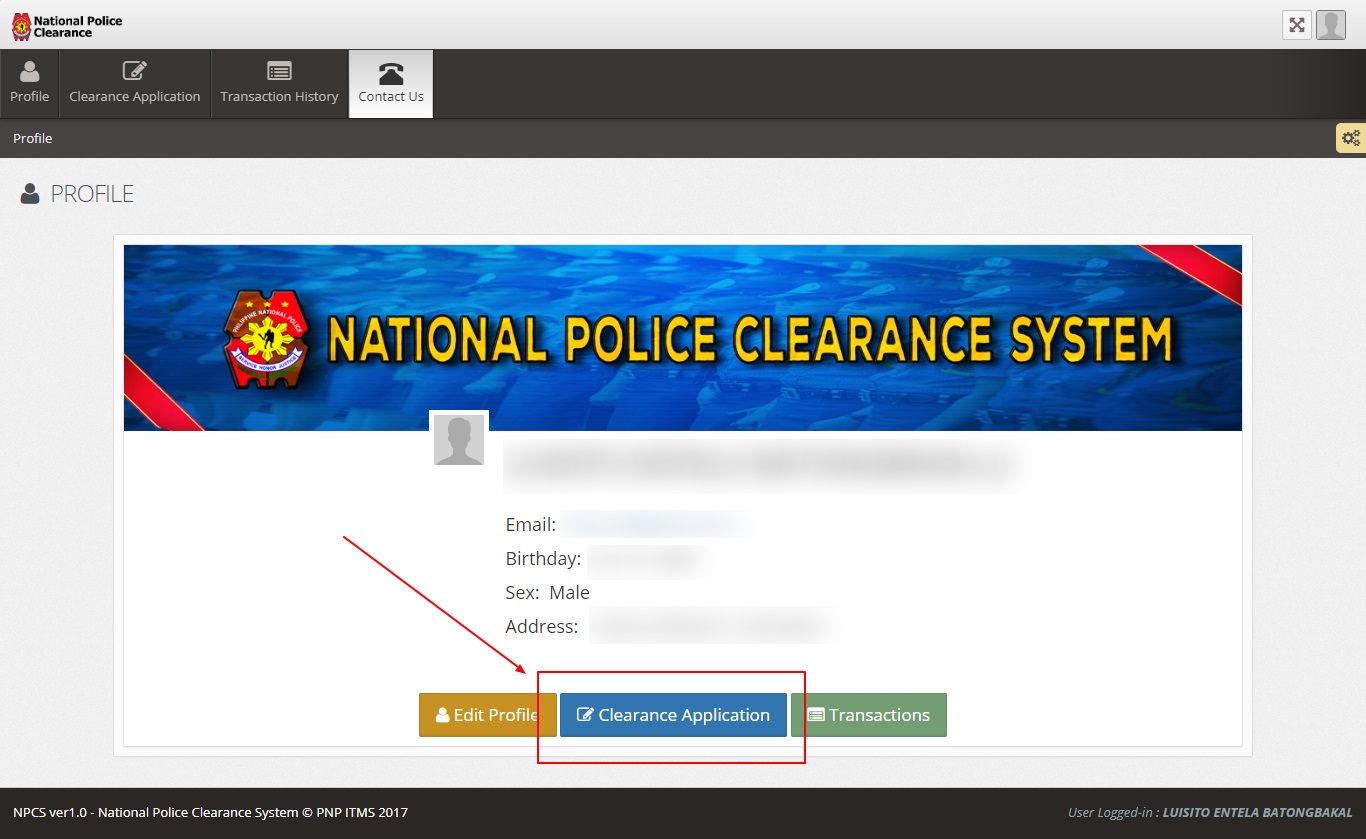 You must select this to set an appointment with the nearest police station online.
7. Set an Appointment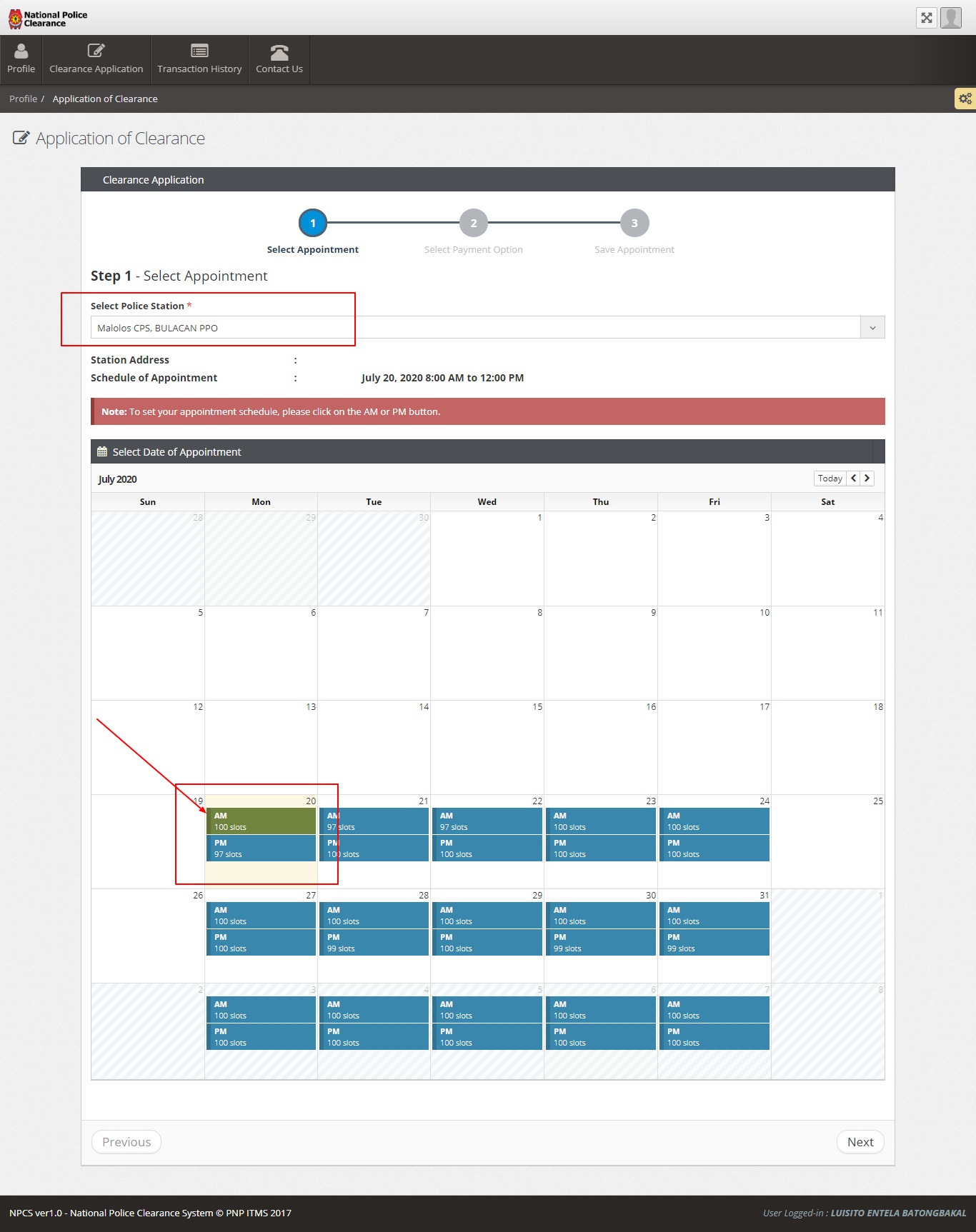 Select your preferred Police Station from the drop-down list provided.
Choose your preferred date and either AM or PM schedule from the list of available dates.
Click Next.
8. Select Payment Option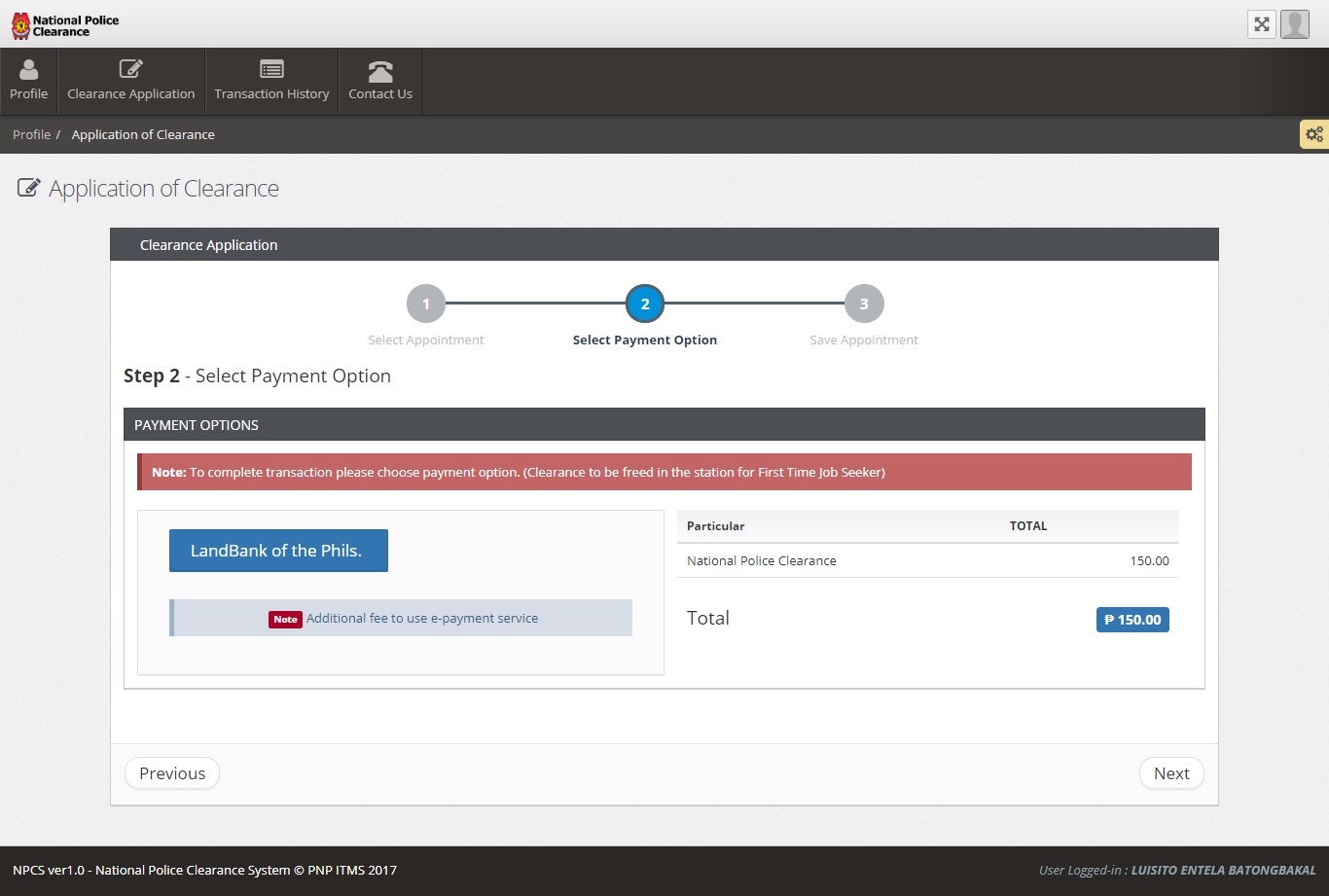 Select "LandBank of the Phils." under Payment Options. It will then show the police clearance fee of Php 150 that you need to pay to secure your appointment. For first-time jobseekers, the fee will be waived at the police station on the day of your appointment.
Click Next.
9. Review the Notes/Reminders and Pay the Police Clearance Fee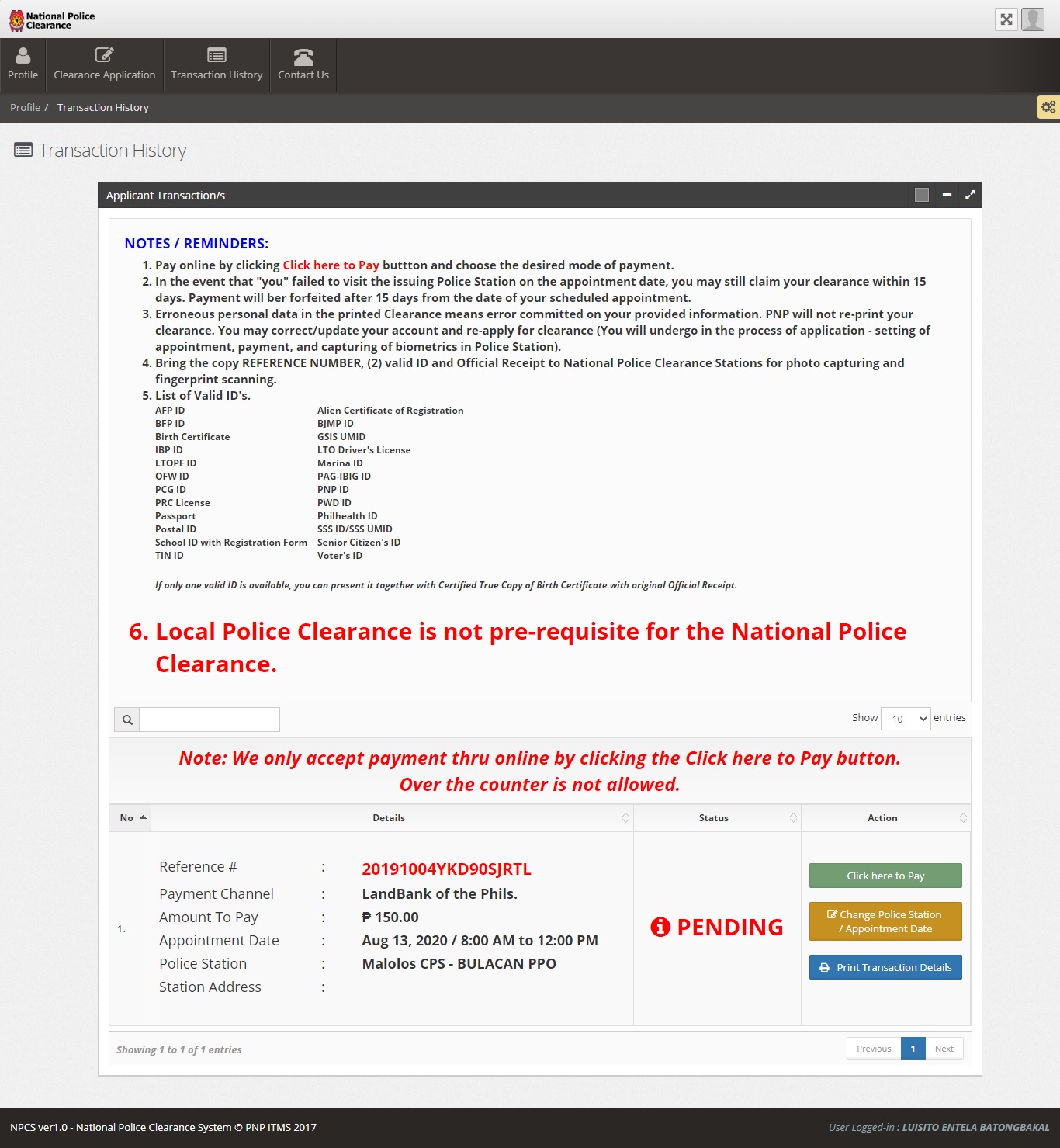 The following page contains your transaction summary, including your chosen police station, appointment scheduling, payment option, and instructions on what to do next.
After reviewing the information, click Save Appointment.
Save or note the reference number that will be displayed on the page.
Pay the police clearance fee by clicking the Click here to Pay button on the bottom right corner of the page. Take note that over-the-counter payment at the police station is not allowed.
You'll be directed to the LandBank of the Philippines ePayment portal. Select either LandBank or Bancnet (for those with non-LandBank accounts) as your preferred payment option. Enter your account number and PIN to complete the transaction.
If you don't have a bank account, you can also pay the police clearance fee over the counter at the nearest 7-Eleven convenience store.
You can also pay the fee via GCash. To pay the police clearance fee using your GCash account, enter your GCash number on the LandBank of the Philippines ePayment portal. The transaction details and payment summary will be subsequently shown.
Make sure to complete the payment at least two banking days before your appointment date, or else your transaction will be canceled.
For first-time job seekers, no need to proceed with the payment. Just go directly to the police station on the day of your appointment and present your First Time Job Seeker Barangay Certificate.
10. Proceed to Your Chosen Police Station for Photo Capture and Biometrics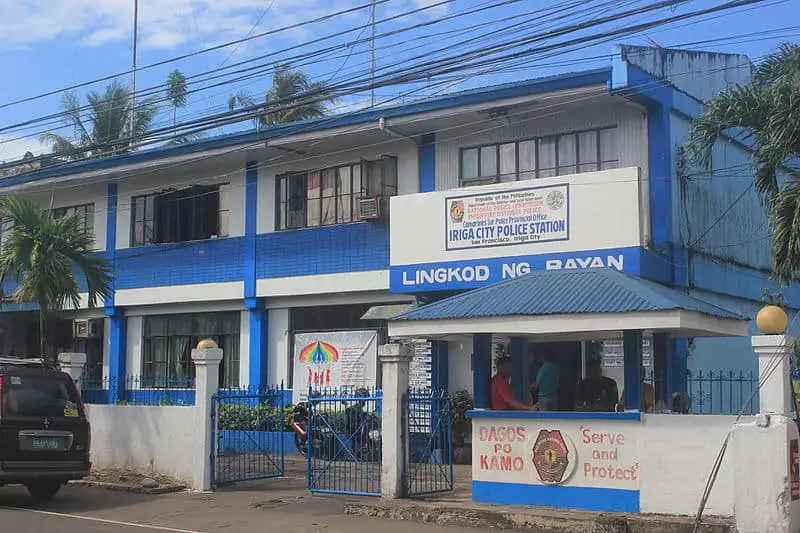 Show the Official Receipt, 2 valid IDs, and a copy of your payment Reference Number to the Clearance Police Non-Commissioned Officer (PNCO).
You will be guided to the designated area where your photo, fingerprints, and digital signature will be taken.
Afterward, your application will go through a verification process.
Since all police stations are now connected to a centralized PNP database, the process should not take long. If it does, it only means you have a "HIT" (most probably due to a namesake) on your police clearance.
Unlike NBI clearance "HIT," however, a "HIT" on a police clearance can be resolved within a few minutes as long as you're not involved in any crime and don't have an active arrest warrant.
11. Wait for Your Police Clearance To Be Released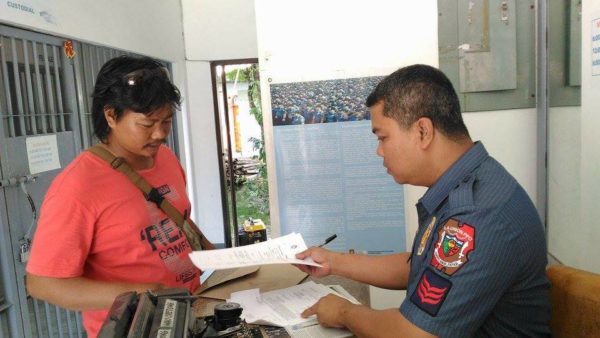 Unlike other government-issued documents, police clearances are released on the same day of application. Depending on the police station, getting a police clearance may take 15 minutes or more.
Once the verification process is complete, you can wait for your name to be called for the release of your police clearance.
The process is quite simple and fast, so there's no reason for anyone to go to lengths to falsify it.
Anyone who is caught using a falsified document will be facing a "penalty of prison correctional in its medium and maximum periods and a fine of not more than Php 5,000" 9.
Tips and Warnings
1. A missed appointment doesn't automatically cancel your police clearance application
If you fail to show up on your appointment date, you will be given another 15 days to go to your chosen Police Station to claim your police clearance. Beyond this 15-day grace period, your payment will be forfeited, and you'll be required to re-apply.
Update (October 2, 2021): One of our readers recently shared her experience of not being able to attend her scheduled appointment due to lockdown restrictions. Surprisingly, she logged in to her account and moved the appointment date to a new one without paying any extra fee.
2. You can no longer edit or change erroneous personal data on your police clearance once it's already printed
To correct or update any information on your printed police clearance, you must re-apply online, make the necessary changes, secure another appointment, pay the fee, and go back to the same police station for biometrics capturing.
3. You can verify the authenticity of your police clearance online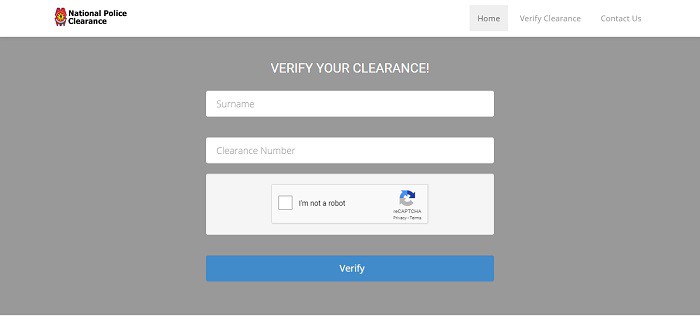 To confirm your police clearance is legit, go to the NPCS website and choose "Verify Clearance" from the main menu.
Enter your surname and police clearance number. Tick the box for the captcha to prove you're human and click Verify.
4. Police clearance applications are only accommodated during weekdays
As the online appointment system will show you, no slots are available for Saturday or Sunday. Applicants can choose from either AM or PM schedules on a weekday, Monday to Friday.
Therefore, it's better to set up an appointment in advance so you can choose a schedule that falls on a weekday, preferably during your rest day.
5. Police clearance can't be renewed once it expires
Unlike NBI clearance, police clearance can't be renewed, so you must apply for a new one after it expires. Police clearances in the Philippines are only valid for 6 months from release.
Frequently Asked Questions
References