It's tough to land a civil service job because the government implements strict eligibility rules. Government recruiters also screen a lot of applications, so it's a big challenge to stand out.
Related: The Ultimate Civil Service Exam Guide for Filipinos: Tips, Procedures, and Requirements
This is why resumes for government positions should be comprehensive and in-depth yet concise and condensed. Your government resume must also focus on skills related to the position you're applying for, your professional certifications, and quantifiable achievements.
Check out these sample resumes for government positions:
Government resume example 1.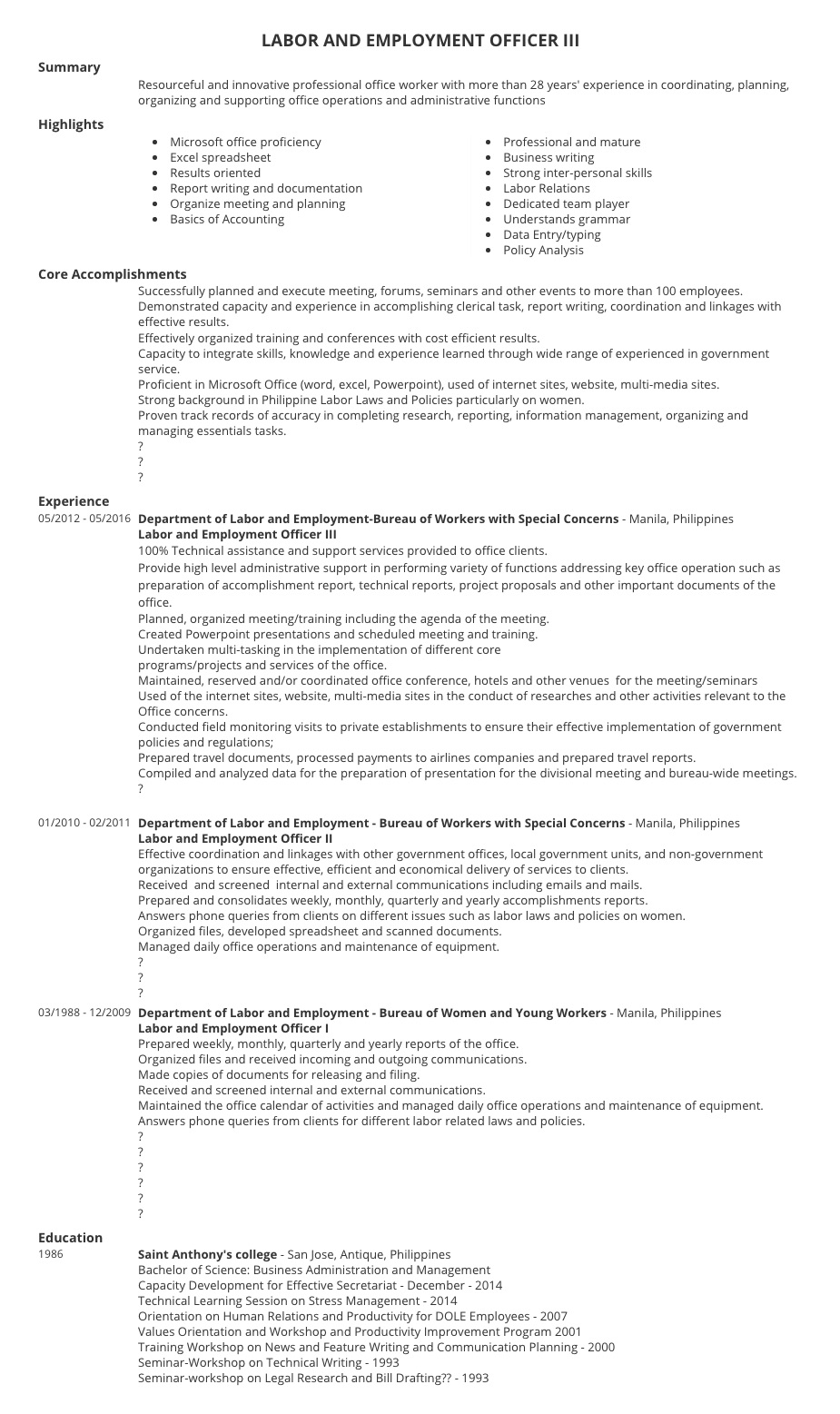 When applying for a government job, you should catch the recruiter's attention with your resume intro. This resume's professional summary starts with mentioning two critical yet rare soft skills ("resourceful and innovative") and decades of experience as a labor and employment officer.
The experience section, however, could be better. It lists too many daily duties that seem to be lifted from the job description. It would be also easier to read if the items were in bullet points.
Also, including MS Office proficiency and understanding of grammar is not necessary, especially for experienced applicants.
Government resume example 2.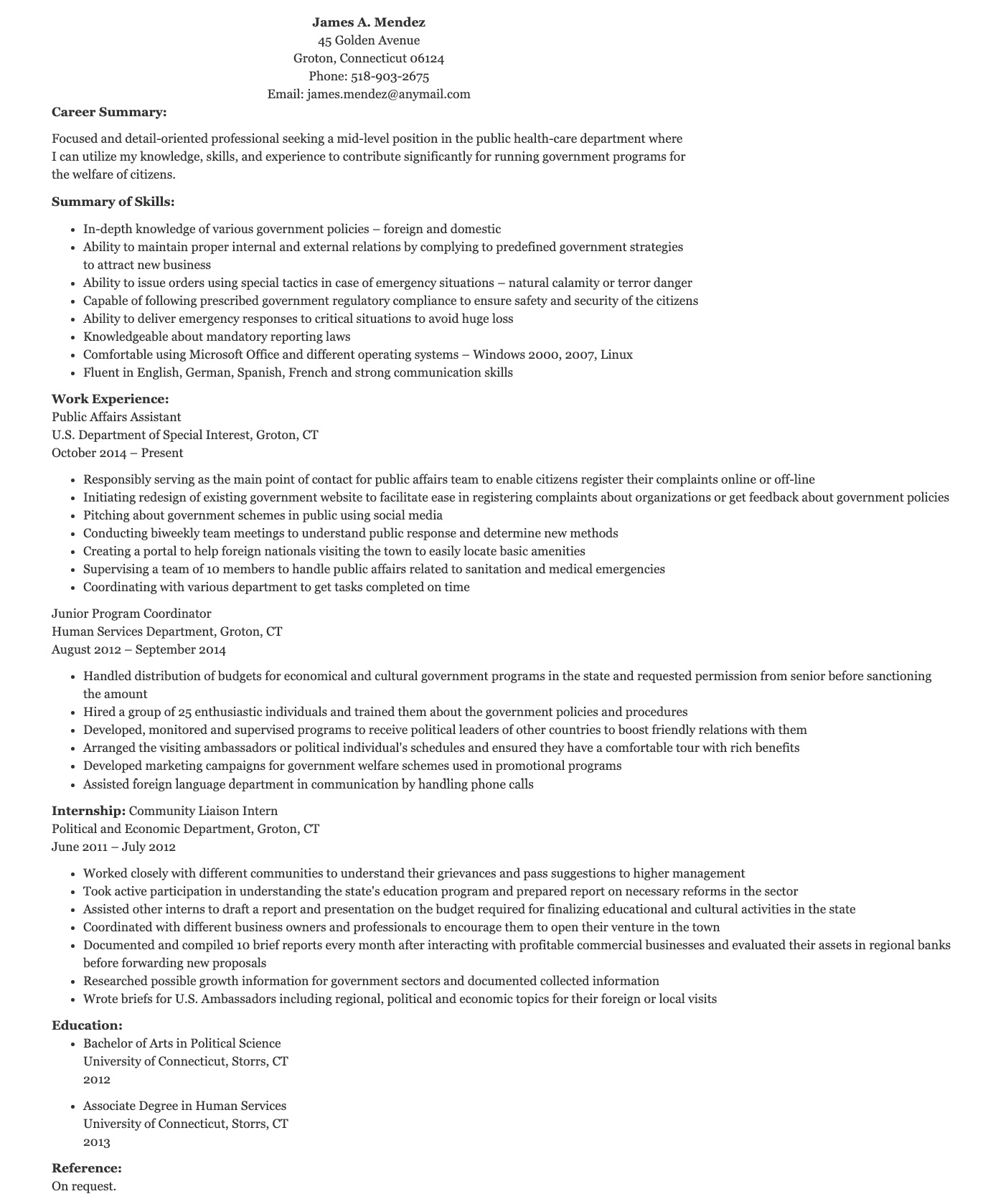 This resume for a mid-level government position is extensive yet concise enough. It's also written and structured well. The Career Summary, though, needs improvement. The second line (starting with "I can utilize…") is a motherhood statement that doesn't really add value to the career summary.
Go back to the main article: How to Write a Resume in the Philippines (with Samples, Formats, and Templates)