Do you want an easy way to pay PhilHealth contributions? Whether an employer or a voluntary member, this article will teach you how to generate a SPA (Statement of Premium Account) for a seamless online payment transaction.
Disclaimer: This article has been published for educational purposes only. Neither the author nor FilipiKnow is affiliated with PhilHealth, so specific queries about your membership and insurance benefits must be forwarded to the proper authority.
Table of Contents
What Is SPA in PhilHealth?
The SPA or Statement of Premium Account in PhilHealth is a system-generated billing statement where members can find the reference number and total premium due for the covered period, including any applicable interest and discount.
The SPA can be generated by employers through their accounts using the Electronic Premium Remittance System (EPRS). For voluntary members, it can be done through the PhilHealth Portal 
How To Generate SPA if You're an Employer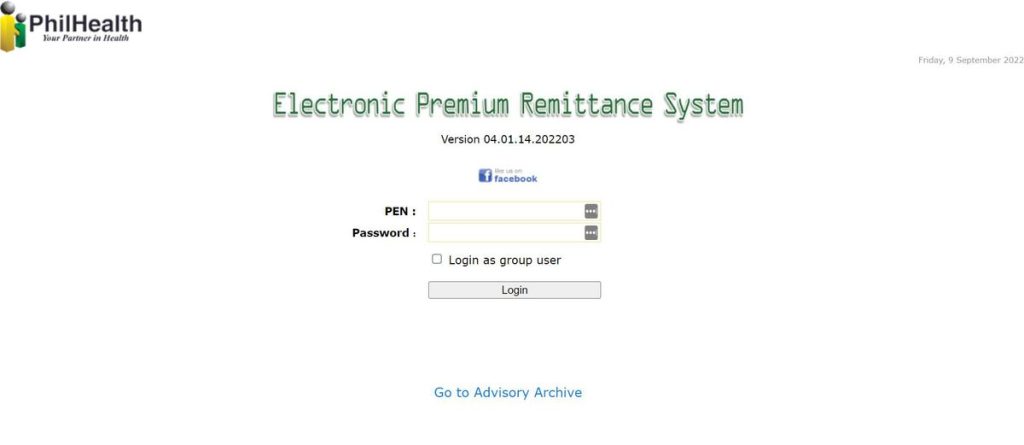 The EPRS is an online platform created to replace the manual process of updating the list of companies, sending premium payments, and reporting the contributions made by their employees to PhilHealth. Since April 2015, all employers are required to use EPRS per PhilHealth Circular No. 004-20151. 
Follow the steps below to generate SPA as an employer. 
Go to PhilHealth Portal at philhealth.gov.ph
Click on Online Services
Select Contribution
Log in to EPRS by typing in your PEN Number and password. You must be registered with an employer account. 
Go to Remittance Management then click Remittance Status. You will see a list of your employees 
Set your Applicable Period (the month and year are editable) 
Recheck the premiums/shares of employees. Select "Payment Management" and "Payment Posting" 
Click the printer icon and choose Generate SPA/PPPS  
Recheck information and click Submit 
Click the print icon to generate SPA
How To Generate SPA for PhilHealth Voluntary Members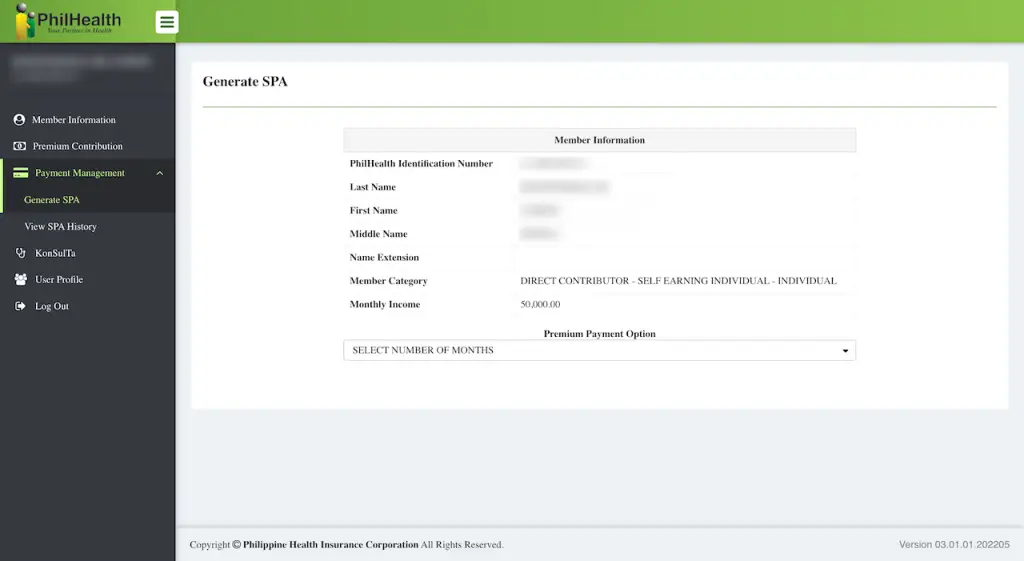 Log in to the PhilHealth portal with your PhilHealth number. Enter the indicated captcha code as well. 
Click the dropdown arrow beside Payment Management on the left side of the menu
Click Generate SPA 
Under "Premium Payment Option," select the number of months that you'll be paying for. You can pay for 1 to 36 months (3 years).
Your payment history, including the total amount outstanding, is now displayed. Naturally, this is determined by your reported monthly income. Click the Generate Statement of Premium Account (SPA) button to proceed.
Return to the main article: How To Pay PhilHealth Contribution: An Ultimate Guide
Reference
Philippine Health Insurance Corporation (PhilHealth). (n.d.). Electronic Premium Reporting System 2.1 [Brochure]. Pasig City: Author.