Reality is stranger than fiction, they always say. But in most cases, fiction can be the only key to let readers see reality in a different light. In fact, fictional characters can immortalize a cult classic or even launch a business empire from scratch.
Also read: 10 Most Influential Filipinos Who Never Lived (Part 1)
Here are another 5 influential Filipinos who have conquered our society in more ways than one:
5. Maria Clara
Claim to fame: Readers of  Noli Me Tangere know María Clara de los Santos as the troubled, sweet lady who turned out to be Crisostomo Ibarra's lost love. It is through this character that Jose Rizal was able to magnify the cruelties of friars during his time. Maria Clara's death remains one of the most tragic moments in Philippine literature.
Areas of influence: The concept of a demure, conservative Maria Clara has jumped its way out of the novel to become one of this generation's popular catchphrases. We now say "Maria Clara" as a reference to the ladies of Rizal's time, their beliefs, values, and general way of life. In other words, Maria Clara is now seen as the epitome of a modern Filipina who always look back to her conservative roots.
Did you know? Many historians believe that Maria Clara is loosely based on Rizal's own lost love, Leonor Rivera. The character got its name in honor of the Virgin of Salambaw and Sta. Clara.
4. Elsa
Claim to fame: A film that put Nora Aunor on the pedestal, "Himala" is a cinematic masterpiece like no other. It's a story of Elsa, an illegitimate child who claimed to have visions of the Virgin Mary during an eclipse. Soon, droves of miracle-seekers trooped to Barrio Cupang to hear Elsa's one last speech. The rest, as they always say, is film history.
Areas of influence: This Ishmael Bernal's 1982 landmark movie gave birth to one of Philippine cinema's most unforgettable lines. And after all these years, Elsa still warns us of the ugly side of religion, our tendency to blindly search for miracles, and everything in between.
Did you know? "Himala" is the first movie produced by the Experimental Cinema of the Philippines (ECP). In 2008, it made history once again after winning the Best Asia-Pacific Film of All Time at the CNN APSA Viewers Choice Awards.
3. Crisostomo Ibarra (a.k.a. Simoun)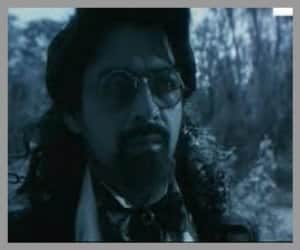 Claim to fame: No other works dissected social cancer during the Spanish colonial period better than Jose Rizal's groundbreaking novels, Noli and Fili. From Crisostomo Ibarra's idealistic views in Noli Me Tangere to his sudden transformation into a bitter, vengeful Simoun in El Filibusterismo, Rizal was able to symbolically explain the inequities of our past. Crisostomo Ibarra represents our polarizing views about independence, peace, and endless search for justice which continue to haunt us to this day.
Areas of influence: Looking back to Carlos Celdran's controversial 'Damaso act' at Manila Cathedral, it's safe to assume that Crisostomo Ibarra's spirit never actually died. In fact, his struggles are no different from ours. We may not be facing another Padre Damaso or Padre Salvi but the continuous oppression from corrupt politicians and slow justice system are enough to inspire us to take a stand. Ibarra's rage led to his downfall yet his death brought us lessons that remain relevant today and for the years to come.
Did you know? In the movies, two local actors left an incredible impact by portraying the timeless Crisostomo Ibarra. One was Eddie del Mar in the classic Gerry de Leon's 1961 magnum opus, Noli Me Tangere. Joel Torre, on the other hand, gave yet another piercing performance as Simoun in the 1998 Marilou Diaz-Abaya film, Jose Rizal. 

2. Jollibee
Claim to fame: Jollibee, the mascot who gave the iconic Ronald McDonald a run for his money. Founded in 1975, the local fast-food chain still reigns supreme with over 750 stores nationwide and another 87 branches overseas. Jollibee has delighted generations of Filipinos and continues to be an inspiration for aspiring entrepreneurs.
READ: 10 Interesting Facts You Didn't Know About Jollibee
Areas of influence: Over the years, Jollibee has been synonymous to Filipino family dining. Kids look up to him as the ever-smiling mascot who brings both warmth and happiness to every family. We all visit Jollibee from time to time not just for its Pinoy-style meals but also for the familiar atmosphere that brings back so many memories. Whether it's here or abroad, the mere sight of the Jollibee mascot can make any Pinoy feel truly "at home".
Did you know?  In an interview with The Economist, Jollibee founder Tony Tan revealed that the bee mascot represents all hard-working Pinoys who always strive to get the sweetest things in life. And like the joyful mascot, Filipinos never fail to smile and be "happy even though they're busy."
1. Darna (a.k.a. Narda)
Claim to fame: Another Mars Ravelo creation, the voluptuous heroine and her alter-ego, Narda, first ruled the local fantasy scene in 1950. The comics series ran for 28 issues and soon spawned several film adaptations. Directed by no less than Fernando Poe Sr., the first Darna movie starred Rosa del Rosario as the stone-swallowing superhero in 1951. It was then portrayed by other sex symbols of their generation like Vilma Santos, Nanette Medved, Anjanette Abayari, Angel Locsin, and Marian Rivera.
Areas of influence: Whether it's in comics, movies, or TV shows, the impact of Darna equals that of America's Wonderwoman. The name of this heroine has tremendous audience appeal that female celebrities who portrayed her each enjoyed overwhelming stardom. The line "Ding ang bato!" has also penetrated Filipino pop culture with an impact still unparalleled by any other Pinoy superhero.
Did you know? Aside from well-known female stars, two male celebrities also portrayed the legendary heroine in the movies. The first one was Chiquito (Augusto Pangan) who swallowed the magical stone in the movie "Terebol Dobol." Later, Dolphy put his own comedic twist as the male version of the superhero in the 1979 movie "Darna Kuno" which also starred Lotis Key and Celia Rodriguez.
Featured image courtesy of: superstarnora.blogspot.com