Last Updated on
If you're not qualified for online OEC processing and exemption, you'll be required to use the appointment system of BM Online.
This is where you'll schedule regular OEC processing on your preferred date, time, and POEA branch or Philippine Overseas Labor Office (POLO).
Here's how to set an appointment through BM Online:

Access the BM Online system.

Under "Already Registered," enter your email address and password. Click the Login button.

At the bottom of the OEC Number Verification pop-up, click the link for appointment setting.

Upload your latest photo.

Fill out the My Profile page with the required information.

Click the Acquire OEC or Exemption button.

Enter your expected flight schedule (in MM/DD/YYYY format). Click the Submit button.

You'll be taken to the Select Locations page. Click the drop-down menus to choose your preferred POEA or POLO location and branch for OEC processing. Click the Next button.

A calendar will be displayed where you can view available slots in your chosen location. Click on your preferred date and time.

A Schedule Details pop-up will show. If you're okay with the schedule, click the Set Appointment button.

Click "My Transactions" on the left side. Under the Appointments tab, you'll see your confirmed appointment schedule.

Click the Print Info Sheet button. This will take you to your Online Appointment Information Sheet.

Click the Print Appointment button to print your appointment form.

At the bottom of your printed appointment form, put your printed name and signature.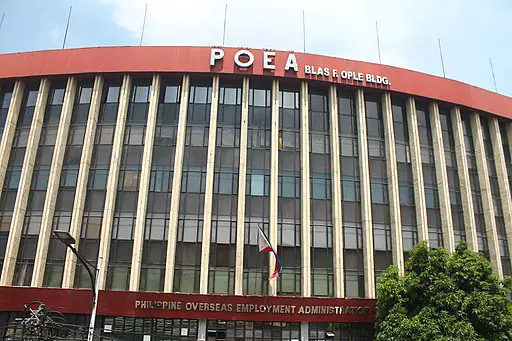 On your appointment schedule, visit your chosen POLO or POEA office and bring the following OEC requirements:
A printed online appointment sheet

(Original and photocopy of) valid passport

Photocopy of valid work visa, work permit, alien resident certificate, or any equivalent document

Valid and verified employment contract
Go back to the main article: BM Online System: An OFW's Complete Guide to Getting OEC
About the Author.
Venus Zoleta is an experienced writer and editor for nearly 15 years, covering topics on personal finance, travel, government services, and digital marketing. Her background is in journalism and public relations. In her early 20s, she started investing and purchased a home. Now, she advocates financial literacy for Filipinos and shares her knowledge online. When she's not working, Venus bonds with her pet cats and plans her next travel adventure.