You can change the information on your POPS-BaM by logging in to your e-Registration account and clicking on My Profile.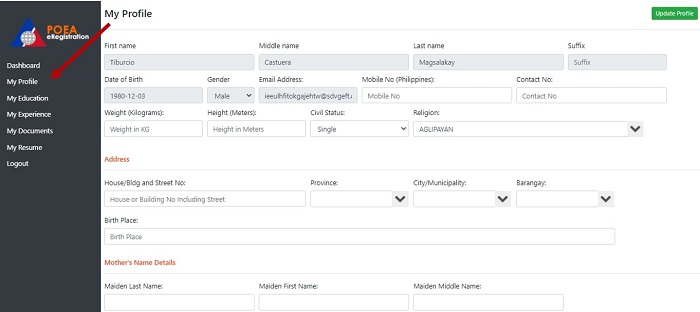 Please note that you cannot change your:
First Name
Middle Name
Last Name
Suffix
Date of Birth
Gender
Email
If you need to change any of these fields, you'll have to set an appointment with a POEA office. To do this, go to the Appointment Section of the POEA online services website.

Since you have to visit the office personally, make sure to select one in a location that is convenient for you.
Go back to the main article: How to Get OEC Online Through BM Online or POPS-BaM