Although the DFA recently announced that they will no longer require a birth certificate

for Philippine passport renewal, it remains a crucial requirement for other passport-related transactions.
As shown in the infographic below, DFA still requires the birth certificate for the following: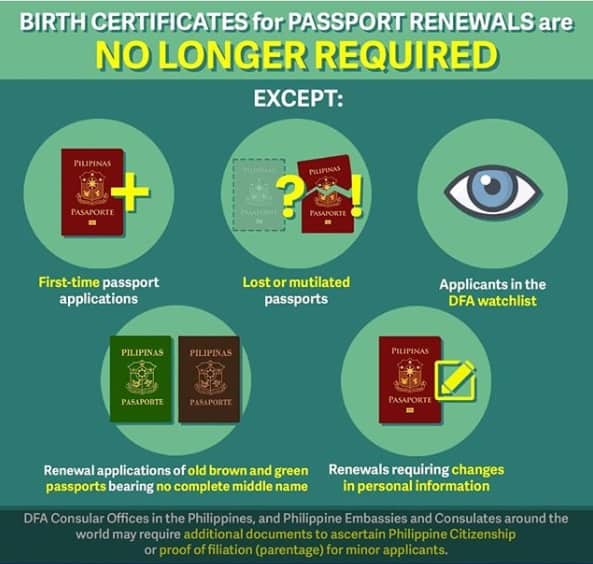 As for the ePassport renewal, the birth certificate is no longer required since the DFA already captured and stored a copy of this document when you first applied for it.
READ: How will I know if my passport is an e-passport?

In cases when the birth certificate is required, DFA accepts copies from either NSO (National Statistics Office) or its new name, PSA (Philippine Statistics Authority), provided that it's an original copy, authenticated by the aforementioned agency, and printed on SECPA (Security Paper).
Go back to the main article: How to Get Philippine Passport: An Ultimate Guide