It's no secret that Japan is a popular destination for Filipinos who want to travel. But what about Filipinos who want to work?
According to data from the Philippine Overseas Labor Office (POLO) in Tokyo, Japan, the number of Filipinos has grown from 216,9911 in 2012 to 277,4092 in 2021. In fact, Filipinos are the 4th biggest group in Japan's foreign population3 according to a 2020 report by the Japanese Ministry of Justice. 
This number may increase further as the Tokyo POLO reported that 350,000 jobs are available for migrant workers4 as part of the Specified Skills Workers (SSW) program announced in 2019. 
If you hope to work in Japan yourself, it's important to understand how the hiring process through POEA-accredited agencies works. This way, you'll give yourself the highest chance possible of getting hired. 
Table of Contents
At a Glance: Latest POEA Jobs in Japan for Filipinos (Updated Weekly)
It's easy to fall prey to bogus agencies that offer nothing but false hopes and jobs that are different from what applicants have signed up for. To save you from a lot of heartbreak, we've scoured the web for legitimate job opportunities from recruitment agencies with valid POEA licenses. The list below only shows the latest jobs posted within the last two weeks and will be regularly updated every week. Simply click the name of the POEA-licensed agency to get more information about the job you're interested in. 
| | | |
| --- | --- | --- |
| Position | POEA-Licensed Agency | Date Posted |
| Heat Insulation/Heat-Retention Construction Worker | Alizabeth Recruitment Incorporated (License valid until February 2, 2023) | October 28, 2022 |
| Care Worker | Zontar Manpower Services Inc. (License valid until January 1, 2023) | October 28, 2022 |
| Formworks Carpenter | HRD Employment Consultant And Multi-Services Inc. (License valid until July 7, 2026) | October 25, 2022 |
| Heavy Equipment Operator | HRD Employment Consultant And Multi-Services Inc. (License valid until July 7, 2026) | October 25, 2022 |
| Scaffolding | Chartreuse Prime Recruitment Specialists Inc. (Formerly Chartreuse Promotion) (License valid until December 6, 2022) | October 24, 2022 |
| Poultry Processing / Chicken Chopper | Chartreuse Prime Recruitment Specialists Inc. (Formerly Chartreuse Promotion) (License valid until December 6, 2022) | October 24, 2022 |
| Metal Painter | Chartreuse Prime Recruitment Specialists Inc. (Formerly Chartreuse Promotion) (License valid until December 6, 2022) | October 24, 2022 |
| Machining | Chartreuse Prime Recruitment Specialists Inc. (Formerly Chartreuse Promotion) (License valid until December 6, 2022) | October 24, 2022 |
| Welding / Semi-Automatic Welding | Chartreuse Prime Recruitment Specialists Inc. (Formerly Chartreuse Promotion) (License valid until December 6, 2022) | October 24, 2022 |
| Farmer | Prudential Employment Agency, Inc. (License valid until August 14, 2026) | October 21, 2022 |
| Automotive | Prudential Employment Agency, Inc. (License valid until August 14, 2026) | October 21, 2022 |
| Care Worker | Prudential Employment Agency, Inc. (License valid until August 14, 2026) | October 21, 2022 |
| Scaffolding | Prudential Employment Agency, Inc. (License valid until August 14, 2026) | October 21, 2022 |
| Frameworker / Formworker | Chartreuse Prime Recruitment Specialists Inc. (Formerly Chartreuse Promotion) (License valid until December 6, 2022) | October 19, 2022 |
| Baker | Nihon Kokusai Recruitment Agency Inc. (Formerly Nihon Kokusai Recruitment AG) (License valid until August 13, 2025) | October 18, 2022 |
| Scaffolding | Nihon Kokusai Recruitment Agency Inc. (Formerly Nihon Kokusai Recruitment AG) (License valid until August 13, 2025) | October 18, 2022 |
| Plastic Molding | Mission Way Manpower Services Inc. (License valid until March 19, 2024) | October 18, 2022 |
| Car Seat Cover Sewer | Alpha Tomo (P) INTL Manpower Services Inc. Formerly R.A. Tomo International (License valid until July 11, 2023) | October 18, 2022 |
Top 10 Most In-Demand Jobs in Japan for Filipinos
POEA or the Philippine Overseas Employment Agency is in charge of accrediting foreign employers and local recruitment agencies. They validate jobs to ensure that Filipinos do not become victims of bad labor practices. All validated jobs are listed in the POEA database.
Here are the top 10 most in-demand jobs in Japan for Filipinos as of January 2022: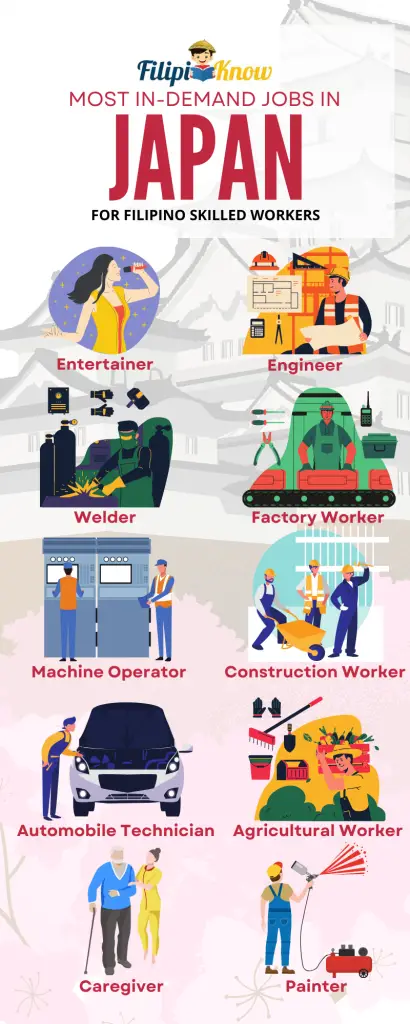 1. Entertainers/Performing Artists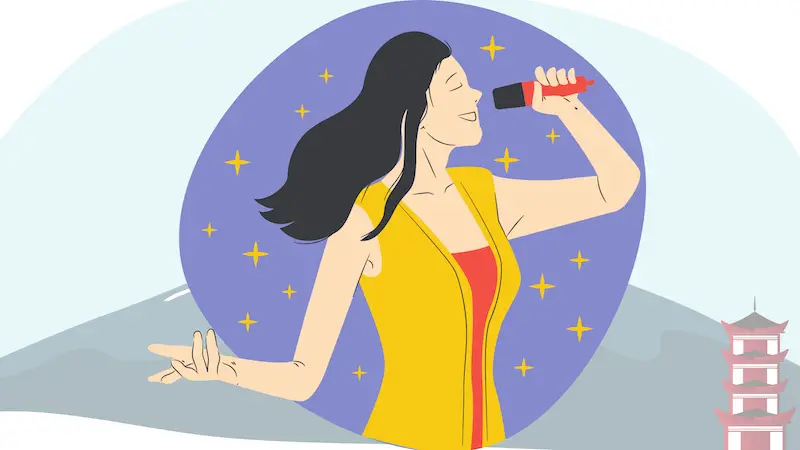 Job Overview: Filipinos in entertainer occupations, such as dancers and singers, have been historically in-demand in Japan since the 1980s. While regulations have become stricter to protect Filipinos, the profession remains high in demand. 
Average Salary: Singers earn JPY 3,629.51/hr while dancers earn JPY 2,370.51/hr (based on data from Salary Expert).
Requirements:
According to POEA5 and TESDA, the following are the requirements for Filipino performing artists in Japan:
Minimum 2 years of education in the type of performance being hired for OR minimum 2 years of experience in the type of performance being hired for.
Must be certified by TESDA (Technical Education and Skills Development Authority).
Must have an Artist Record Book (ARB).
Job Variations: Singer, Dancer
2. Engineers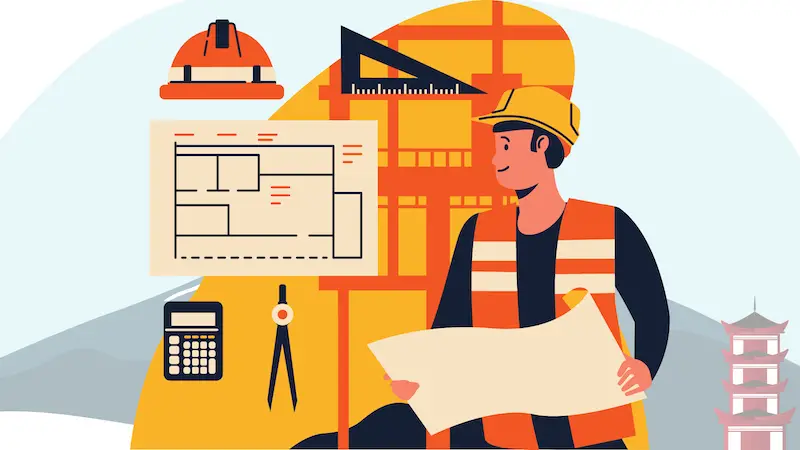 Job Overview: Many different types of engineer vacancies are available for Filipinos who want to work in Japan. These include job orders for IT engineers, civil engineers, and mechanical engineers. According to Japan's Ministry of Economy, Trade, and Industry, there is an expected 300,000 demand gap for IT engineers6 alone in 2020.
Average Salary:
IT engineers – JPY 5,149.92/hr
Civil engineers – JPY 4,086.40/hr
Mechanical engineers – JPY 4,663.88/hr
Requirements7:
Must be a graduate of a university where he/she majored in the subject related to the engineering duties he/she plans to undertake OR must have at least 10 years of relevant experience. 
Job Variations: Engineer Marine, Engineer Civil, Engineer Production, Engineer Quality Assurance, Mechanical Engineer, Engineer Security, Engineer Core Network, Engineer Strategic Planning
3. Welders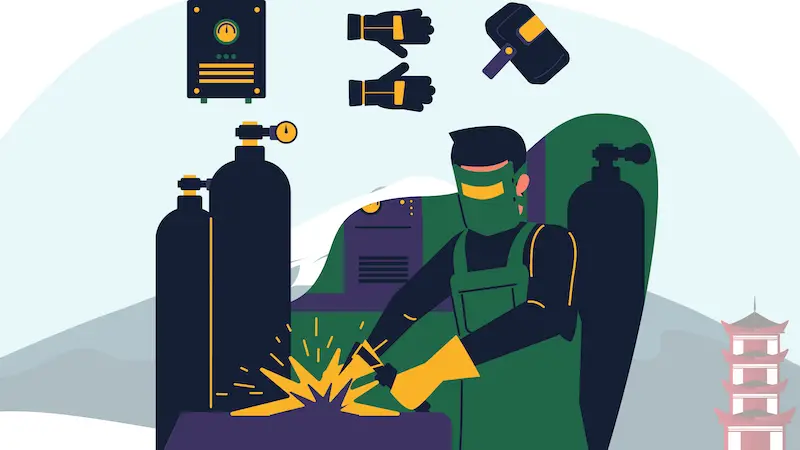 Job Overview: Using welding equipment to do their job, welders are tasked with joining metal parts together for manufacturing or construction purposes. While typically a male-oriented profession, job orders for welders in Japan are not restricted and females can also apply. Welders may be able to find work in Japan's construction, shipbuilding, aviation, machine parts, and tooling industries. 
Average Salary: JPY 2,268.08/hr
Requirements: 
Must be certified by TESDA in welding OR must have at least 10 years of relevant experience.
Job Variations: Welder Semi-Automatic, Welder Sheet Metal
4. Production Workers or Factory Workers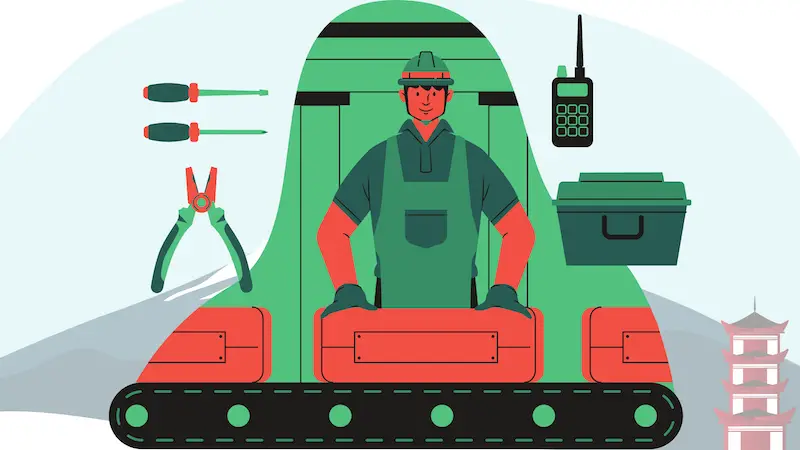 Job Overview: Factory workers are those who handle the preparation, assembly, and packaging of products. In Japan, there is currently a demand for laborers in the food and electronics manufacturing industries. 
Average Salary: JPY 1,364.50/hr 
Requirements: 
There are no experience requirements for a factory worker. However, due to the physically demanding nature of the job, most employers will look for a physically fit person and may prefer those with 20/20 vision. 
Job Variations: Ready-Made Meal Manufacturing Worker, Manufacturer Salted Product, Packager Industrial, Processing Beef and Pork Industry, Worker Chicken Processor, Assembler Electric Equipment
5. Machinists & Machine Operators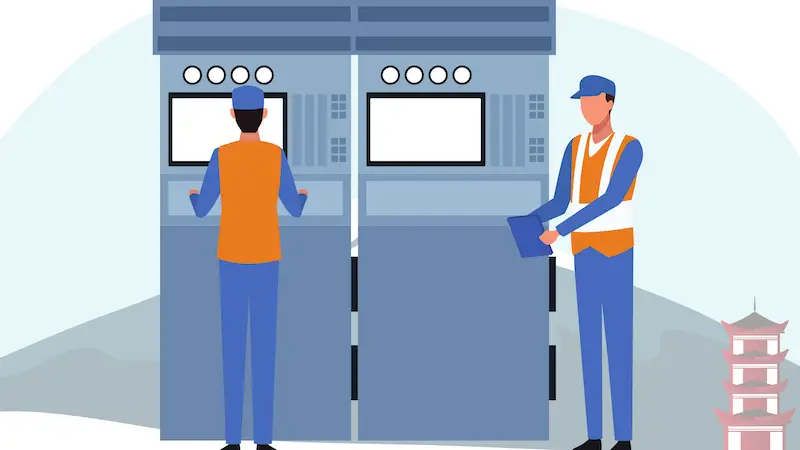 Job Overview: Machine operators and machinists are in charge of operating and maintaining heavy machinery in the manufacturing and construction industries. Depending on the type of machine used, the job may require the applicant to also be skilled in the setup and assembly of the equipment.  
Average Salary: JPY 2,575.72/hr 
Requirements: 
TESDA certification may be required depending on the machine type. 
Relevant experience may be required according to the machine type. 
Physically fit applicants are preferred.
Job Variations: Application of Construction Equipment (Excavation Work), Application of Construction Equipment (Road Rolling Work), Machinist, Operator Spinning, Operator Weaving, Operator Machine, Lathe Operator
6. Construction Workers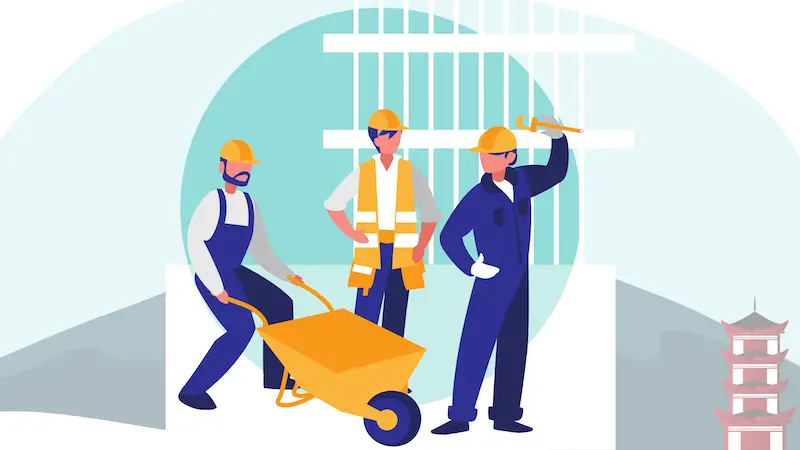 Job Overview: Construction workers do physically demanding manual labor to build residential, commercial, or industrial structures. Compared to machine operators who typically need certification, they are less strict about the requirements for construction laborers. 
Average Salary: JPY 1,945.76/hr 
Requirements: 
Minimum of 1 year of experience in the related construction field. 
Must be a high school graduate.
Job Variations: Scaffolder, Reinforcing Bar Construction, Waterproofing Worker, Frame Worker, Finishing Worker 
7. Automobile Technicians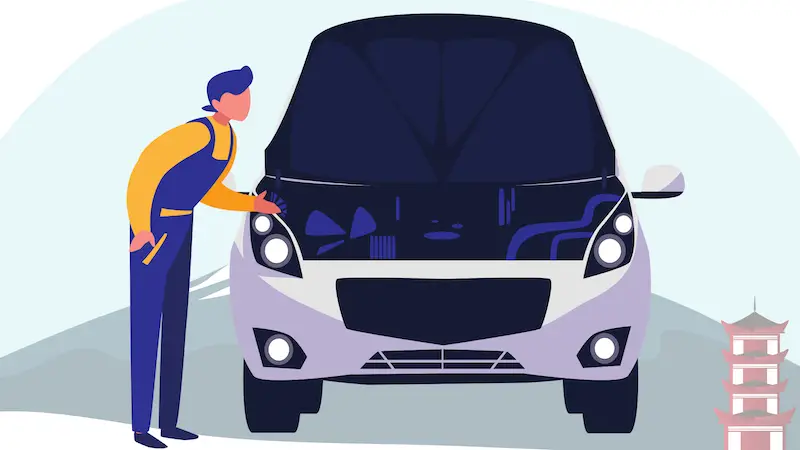 Job Overview: An automobile technician must be able to do both preventive maintenance and damage repair work for cars and other kinds of vehicles. With Japan being home to large automotive brands, such as Toyota and Honda, they are looking for foreign workers to fill the labor gap. 
Average Salary: JPY 2,192.77/hr 
Requirements: 
Minimum of 1 year of experience in light or heavy automobile maintenance. 
Must be a high school or college graduate. 
Employers may prefer those with experience in denting, painting, and electrical.
Job Variations: Maintenance Automobile Repair 
8. Farm & Aquaculture Workers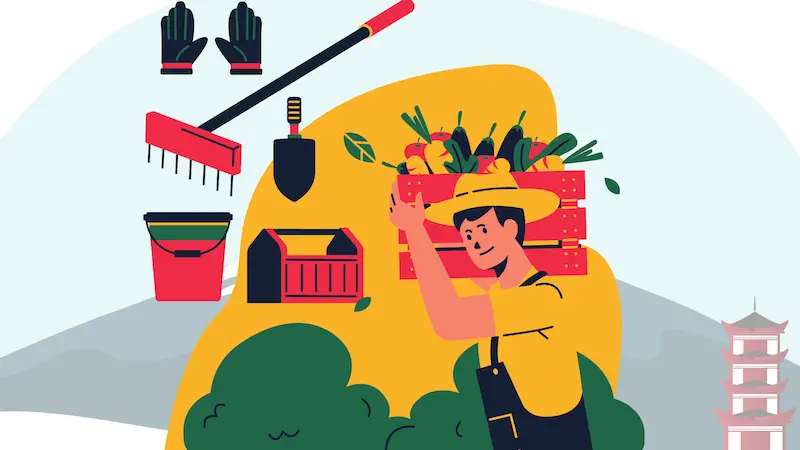 Job Overview: Farm and aquaculture workers are manual laborers that work in the agricultural and fishery industries. Depending on the product of the company they enter, these laborers may do tasks such as harvesting oysters, feeding hogs, planting crops, or packaging produce.  
Average Salary: JPY 952.27/hr 
Requirements: 
Minimum 2 years of experience as a farmer in the related field. 
Must be a high school graduate.
Job Variations: Agricultural Worker, Worker Aquaculture, Agriculture Livestock, Farmer Cultivation, Raiser Hog, Upland Field Cropping, Horticulture (Agriworker), Scallop and Oyster Farming 
9. Caregivers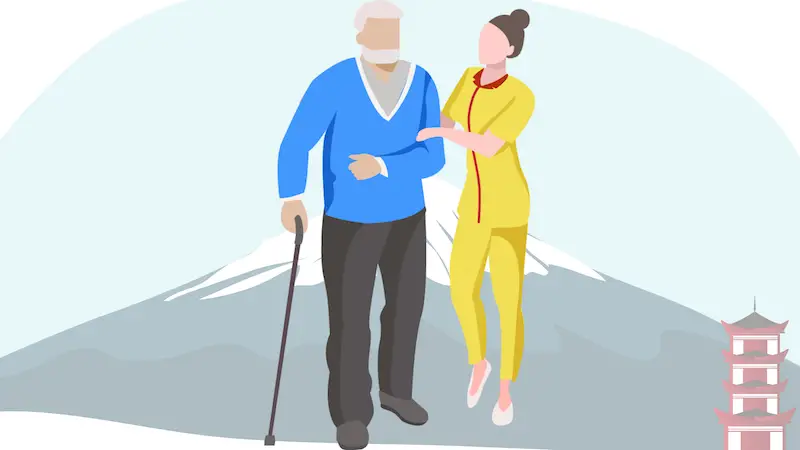 Job Overview: Caregivers are tasked with assisting with bathing, feeding, and other personal support work. Due to an aging population, Japan has a large demand for caregivers who can take care of their elderly. With such high demand, there are even some companies that are willing to sponsor a caregiver's Japanese language education. 
Related: How To Become a Caregiver in Canada: A Definitive Guide for Filipinos
Average Salary: JPY 1,568.76/hr 
Requirements: 
Must be a Bachelor of Science in Nursing Graduate (with or without PRC license). 
Must have TESDA National Certificate II in Caregiving (NC II).
Must undergo at least 12 months of Japanese language training (6 months in the Philippines and 6 months in Japan).
Must work and study to get a "Kaigofukushishi" or caregiving license while in Japan.
Job Variations: Worker Care, Caregiver 
10. Painters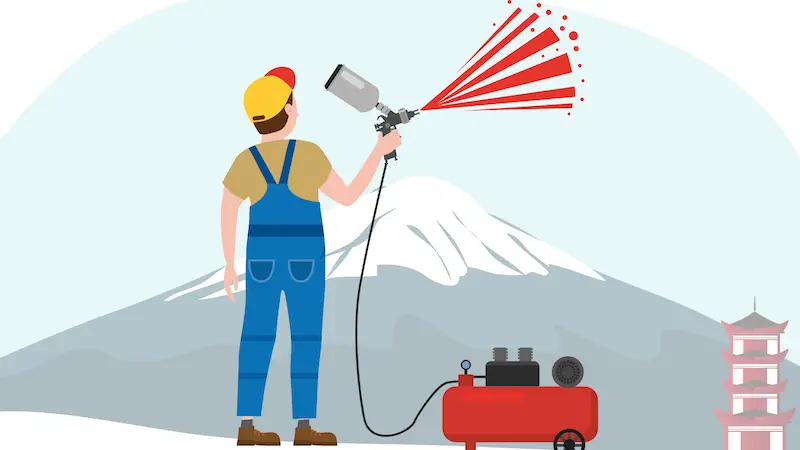 Job Overview: Painters are manual laborers who apply decorative paint finishes to surfaces such as wood, metal, and plastic. Painters might be required to be skilled in brush, spray-painting, or other tools depending on the surface they are painting on. They are currently in demand in the construction, shipbuilding, electronics, and aviation industries. 
Average Salary: JPY 2,106.69/hr 
Requirements: 
Must have at least 1 year of painting experience.
Must be a high school graduate. 
Job Variations: Painter, Worker Painting 
Working in Japan Through Direct Hire vs POEA-Accredited Agencies
While there is currently a ban on direct hire8 for jobs in Japan, there are still some exemptions: 
Direct hire is allowed for Members of the Diplomatic Corps; International Organizations; and Heads of State and Government Officials with the rank of at least Deputy Minister. 
Established small or medium-sized companies can apply for an exemption but only for job positions that have not been newly created. 
However, even if you do get a direct-hire job in Japan, there is a high chance that you need to get it processed with POEA yourself, making it much more burdensome than applying to jobs through POEA-accredited agencies. 
Thus, it's highly recommended to go through a POEA-accredited agency not only for the protection it gives but for their expertise. They have helped many Filipinos get a job in Japan and they can help the process go smoothly for you as well.
How To Get a Job in Japan Through POEA-Accredited Agencies: A Step-by-Step Guide for Filipinos
1. Finding a job in the POEA database
Before beginning your search, you might want to consider looking for jobs supported under the Specified Skilled Worker (SSW) program. Not only will you be able to enter Japan much easier compared to other jobs, but there is also a support system in place that will help you integrate with Japanese society. It is currently available for 14 fields:
Nursing care
Building cleaning management 
Machine parts & tooling industries 
Industrial machinery industry 
Electric, electronics, and information industries 
Construction industry 
Shipbuilding and ship machinery industry 
Automobile repair and maintenance 
Aviation industry 
Accommodation industry 
Agriculture 
Fishery and aquaculture industries 
Manufacture of food and beverages 
Food service industry 
Now, to begin your search, go to POEA's database where you can easily see the available job orders for the country of Japan. Just choose Japan from the drop-down box. 

Once you decide on a job that you want, contact the POEA-accredited agency for details. There are jobs available that require experience but there are also jobs that don't require it.  
Most jobs available for people with no experience are those for a factory worker or a laborer. The experience required for farm and aquaculture workers is on a case-to-case basis. So, you need to contact the agency regardless just to confirm. 
For a step-by-step guide on the process you'll need to go through with an agency, please see the article POEA-Licensed Agencies for Japan With New Job Orders (Updated Weekly).
2. Getting hired for the job
As with any job, you need to prepare yourself so that you increase your chances of getting hired. 
Contact the agency for details on the job. These include asking what documents are needed, what tests you need to take, what training you need to undergo, and what qualifications the employer is looking for in their employee. 
Once you have this information, you need to update your resume and portfolio in order to highlight the skills and experiences you have that are important to your employer. 
Learn about the Japanese work culture through online sources. You might need to understand Japanese work structures and etiquette so you can ace your interview. 
Don't forget to practice listening to a Japanese English accent just in case the employers interview you themselves. 
After you have adequately prepared, submit your application to the agency and wait for their update. 
3. Accepting a job offer
If you are successful, you'll be able to get a job offer. Before signing anything, make sure that you get all the jobs details–like the salary, job scope, and work conditions–in writing. Do some research before signing just to make sure it's a good offer.
The Japan External Trade Organization (JETRO) has a database of companies that are happy to hire highly skilled foreign professionals. If you find your company on the list, then there's a good chance that it's an excellent company for foreign workers. 
This is also the time to think as deeply as you can if you really will go through with this. Compute your take-home pay after taxes and expenses. As yourself: Is the move to Japan worth the salary? 
You might have other considerations for working in Japan such as getting training and wanting to migrate. Don't rush your decision but don't be scared either. As long as you weigh everything properly, you'll be able to make the right decision. 
4. Applying for a Japanese work visa
Filipinos who want to work and earn money in Japan need to secure a work visa. There are three categories of Japanese work visas, but only two of them are available for Filipinos since the Philippines is not a part of the Working Holiday Program9. These two are:
The Highly Skilled Professional Visa10. Introduced in 2012, this is only available for specialists in advanced academic research, specialized or technical, and business and management activities. Due to this, you'll rarely find a job available for this kind of visa through POEA-accredited agencies. You can't apply for this visa without the support of a Japanese sponsoring organization. You can find more information on this at the website of the Immigration Services Agency (ISA) of Japan.
The Regular Work Visa. More likely than not, this is the work visa that you will apply for with the help of the POEA-accredited agency. The regular work visa comes in different variations according to your job. They have separate work visas for professors, artists, entertainers, medical services, engineers, specified skilled workers, and many more. You can view the full list on Japan's Ministry of Foreign Affairs (MOFA) website. 
Requirements may be different depending on the type of regular work visa you need. However, there are common requirements among them. These include: 
Certificate of Eligibility. Your employer will be the one to get this for you from ISA
Japan Work Visa application form (from MOFA: with QR code, without QR code) 
Valid passport plus photocopies of first information page 
Passport-size pictures 
Job offer documents including details about your position and salary in the company 
In case you need other document templates for your visa application, such as an itinerary in Japan template, you can get them from MOFA's visa page. 
5. Preparing to work in Japan
Once you get your visa in order, you can now prepare for the move to Japan. 
Safely pack all of your documents. You'll need your passport, work visa, job offer, and other documents necessary for you to enter the country. Also, as you are packing your luggage, make sure to check whether an item is prohibited or needs to be declared by visiting Japan's customs website. 
Make sure to find a place to stay in advance. That way, once you arrive, you can immediately go there and set up a place to call home for the next few years. 
Prepare enough cash in JPY or USD. If you can, find a way to access your money in Japan through ATMs or smartphones. If you are not under the SSW program, you might have difficulties in opening a bank account there. 
Practice your English and Japanese speaking and listening skills. Both languages will be useful especially if you will be working in a multicultural setting. 
6. Arriving in Japan
After arriving in Japan, you will need to secure a few things to be able to work legally and live comfortably there. These include: 
If you enter Japan through one of the major airports (e.g. Narita, Haneda, or Kansai), then you will get a landing permit and a residence card11. If you didn't enter through one of these airports, then you'll need to apply for one through a local municipal office. Otherwise, you might be penalized. 
After 14 days, you'll need to update your residence card with your address by visiting a local municipal office. 
It's a good idea to learn about the transportation system options in Japan as well. Figure out how to commute from your residence to your office so you won't be late on your first day at work. You might want to do a test run as well. In the process, you might also find excellent places to shop for food, electronics, and other necessities. 
Do your research on labor laws, the local working culture, healthcare, and insurance systems in Japan. JETRO has a helpful resource on each of these topics. 
Don't be afraid to join local communities and organizations. You need to be the one to find a place where you will feel like you belong. 
If you are a holder of a highly skilled professional visa, you might find the option of permanent residence available to you. You might want to prepare for the requirements12 beforehand. 
An Overview of Filipinos in Japan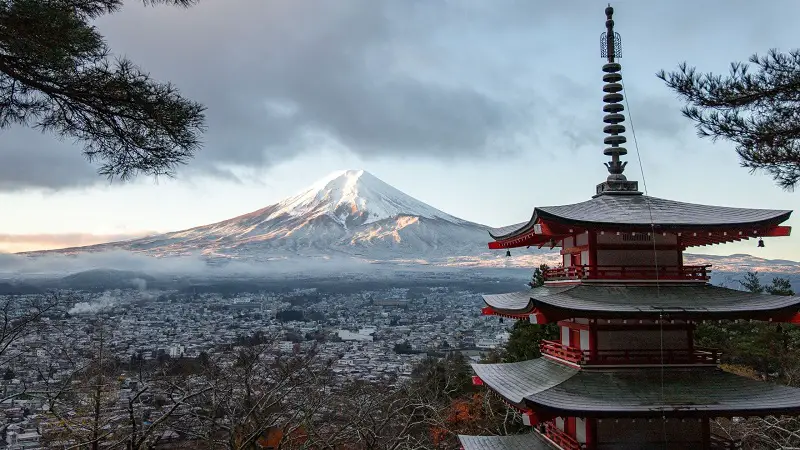 As early as the 1920s13, Filipino jazz musicians were already playing in Osaka and Kobe. From the 1950s, the number of Filipinos had grown as many male musicians were hired to play in entertainment places and US bases around Japan. But it wasn't until the 1980s that migration to Japan really picked up.
According to data from the Commission on Filipinos Overseas (CFO), an average of 136 Filipino emigrants14 were moving to Japan annually in the early 1980s. This number ballooned to the thousands in 1989 and grew steadily until 2006 with the highest recorded number being 9,723 Filipino migrants.
While skilled Filipino professionals and blue-collar workers also migrated to Japan, the majority were Filipinas who moved to Japan with an entertainer visa. Under the guise of being hired as singers and dancers, many Filipinas found themselves working as a hostess in 'Philippine Pubs'15 instead. Despite the dangers, many Filipinas chose to work in these conditions in order to escape poverty.
In 2005, Japan became stricter in their rules for their entertainer visa and the practice of Philippine pubs consequently declined. Since then, emigration from the Philippines to Japan has slowed down.
As of 2019, 132,551 Filipinos16 now hold permanent resident visas for Japan. A large portion of this population is former hostesses who have been able to stay in the country and integrate into Japanese society under new professions.
After the introduction of the Japan-Philippines Economic Partnership Agreement (JPEPA) in 2008, other professions began to thrive. Filipinas in Japan are now working in more varied jobs such as English teachers, housekeepers, and caregivers.
For men, opportunities aside from being in the construction field also opened up. These include working in engineering and IT. Due to the demand for professionals in these jobs, there's now a better balance between the male and female ratio of Filipinos aged under 35. 
Why You Might Like Working & Living in Japan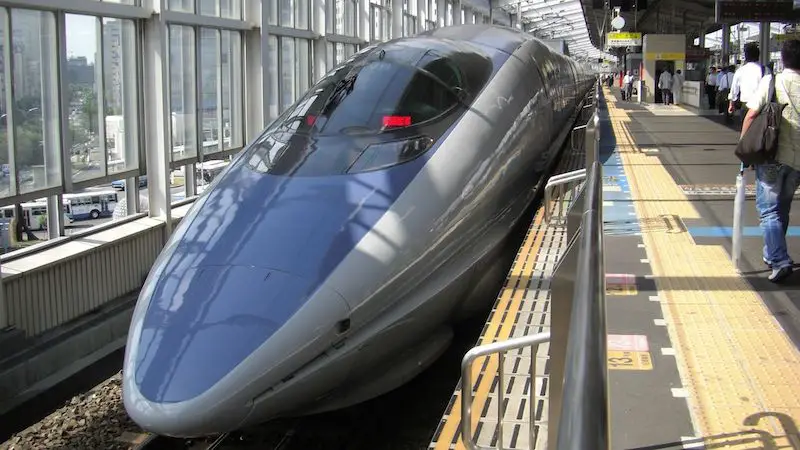 Many Filipinos are enamored with the beauty of Japan's nature, culture, and infrastructure. Japan even ranks above average on the OECD Better Life Index17 for income and wealth, jobs and earnings, education and skills, housing, and environmental quality. Here are a few reasons why you might love working and living in Japan: 
1. Support for Specified Skill Workers
Since 2019, the Ministry of Foreign Affairs of Japan has been attracting skilled foreign workers through their Specified Skilled Worker or SSW program18. Workers in these 14 industries will have access to dedicated support organizations that can help you open a bank account, rent a house, or blend comfortably within Japanese society. 
2. Opportunities to Learn & Improve
Due to the 'Lifetime Employment' practice in Japan, most Japanese companies often have a training system in place so they can build the skills of their employees on the premise that they will be working for them for life. And, as you live in Japan, you can also learn from the best practices that the Japanese people apply in their work and everyday life. 
3. Better Salary & Benefits
Effective October 2021, Japan has increased the average minimum wage to JPY 930/hr or JPY 7,440 per day for an 8-hour workday19. That's about six times the minimum wage in Manila. If you're working in a high-demand high-skill job, then it's only natural for the difference to be much larger. 
Not only that but Japanese companies also provide benefits such as: 
Company-covered health insurance and yearly health check-ups. In Japan, it's mandatory for anyone, including non-citizens, to enroll in the national health plan20 and the company will usually cover the cost for you. 
Commuting allowance. Although not required by law, it's become common practice for Japanese companies to pay for the commuting expenses21 of their employees. 
Withholding tax system. Similar to the Philippines, the Japanese also use a withholding tax system, so you don't have to worry about filing your taxes since the company will do it for you. 
4. Top Quality Education System
Ranked 7th in 2021 in World Population Review's education rankings22, Japan is a great choice for quality education for you or your family. Japan is renowned for having an exceptional education system and having many of its universities recognized worldwide. 
5. Plenty of Activities to Do
Japan has a wide variety of top-tier experiences for every type of person. If you like to explore, then there are many picturesque landscapes and cultural landmarks around the country that you can visit. If you love shopping, Japan is home to many large department stores housing popular brands and unique shops for various curios. 
6. Sophisticated Public Transportation
Japan's large variety of destinations is made even better due to its robust and reliable public transportation system. The sheer number of train and bus routes available means that you'll have access to pretty much any destination you want. 
Why You Might Not Like Working & Living in Japan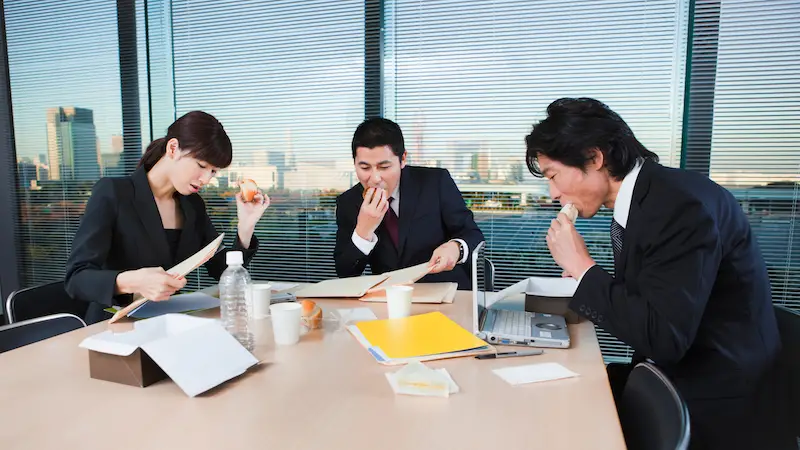 There are many benefits to living in Japan, but it might not be for everyone. To help you have a clear picture of what to expect, below are some reasons why you might not like working in Japan.  
1. High Cost of Living
Based on data from Numbeo23, the cost of living in Japan is on average more than double the cost of living in the Philippines. This includes expenses such as rent, food, and other necessities. When computing for your take-home pay, make sure to factor in these expenses as well as your taxes. 
2. Fewer Paid Leaves
In the Philippines, regular employees have been granted a total of 15 vacation leaves and 15 sick leaves annually as per DOLE guidelines24. By contrast, Japan offers no sick leaves and only a total of 10 to 20 paid leaves25 (depending on tenure) per year. 
3. Differences in Work Culture
When you find yourself working for a Japanese firm for the first time, you might experience some culture shock due to the different work cultures there. Here're a few examples of what's different in Japan compared to the Philippines: 
No work-life balance. 'Karoshi', the Japanese word for death from overwork, has been a recurring problem26 in Japanese society. There is an expectation for employees to arrive early and work until late. The lack of sick leaves in Japan also doesn't help. 
Culture of dining and drinking with coworkers and bosses. There is an unspoken rule in Japan where employees are expected to dine and drink with their peers. Not attending may make you an outsider in your company circle. Attending these will also eat into your little personal time. 
Gender gap. In the 2021 Gender Gap Report of the World Economic Forum27, Japan ranked among the lowest at rank 120, significantly lower compared to the Philippines which landed at rank 17. Women, on average, are paid 43.7% lower and are mostly hired as non-regular workers. There is also a distinct lack of women in senior and managerial roles – only 14.7%. 
Language and cultural barrier. Context is very important in the Japanese language. As a Filipino who most probably is a beginner in the language, it might be hard for you to join conversations with your peers. 
Inefficient working style. Japan ranks among the lowest in productivity28 among the G7 nations. When you begin work, you might encounter some inefficient processes such as frequent meetings, a barrier in sharing ideas, and mandatory non-work events.  
4. Dense Urban Population
You might be already used to it if you are living in Manila, but cities in Japan also tend to be very crowded. When commuting to or from work during rush hour, you might find yourself sandwiched alongside many people in trains, escalators, buses, and subways. 
5. Difficulty in Opening a Bank Account
If you are not under the SSW program, you might find it difficult to open a bank account in Japan. Bank conditions are very strict especially if you, as a foreign worker, do not have permanent residency status in Japan. 
Tips & Warnings
Except for special exceptional circumstances, the new entry of foreign nationals is suspended at least until the end of February 202229 due to the spread of the COVID-19 Omicron variant. The Philippines is among the countries that are on the list for a temporary denial of permission to enter Japan. Make sure to check back again after the end of February 2022.
POEA recently issued a warning30 concerning the increase of social media scammers offering a job in Japan. Always be wary about any job posts that you see that aren't from official sources. Some common signs that the job is a scam include: 1) Being asked to pay in advance; 2) The agency is not willing to disclose the details; 3) The agency does not have a valid license; and 4) There isn't any information about the agency, employer or the job online. 
When deciding on making the move to Japan for a higher salary, make sure to compute the cost of living as part of your considerations. According to Numbeo, the average monthly cost of living for a single person is around JPY 119,780.01 or PHP 52,958.99. And this amount does not even include rent. Ultimately, you'll be the one to decide if it's worth it based on your expected salary, training, and other benefits of working in Japan. 
Don't forget to also factor in your taxes. As a rule, the amount of income tax paid by non-residents is the same for residents. They follow a progressive tax rate system that starts from 5% and goes up to 45%31 as the value becomes higher. Your company will be the one to pay this to the government for you; just don't forget to confirm how much your actual take-home pay will be.
Frequently Asked Questions
1. Do POEA-accredited agencies charge a placement fee for getting you a job in Japan?
In general, there is no placement fee for people who want to work in Japan except for jobs that fall into the following categories32: 
Entertainers (such as musicians and theater actors) 
Models (for fashion shows, commercial modeling, and similar) 
Scientists 
Management Executives 
Skilled Workers (passed the technical skill test provided by article 44, paragraph 1 of Japan's Human Resources Development Promotion Act33) 
A maximum of 1 month's salary may be charged by private recruitment agencies for these professions but only after they have earned at least 7 million yen or more in the first year since employment. 
2. Do I need a work visa to apply for a job in Japan?
All foreign nationals who wish to be paid for work done in Japan need a work visa. There are many different kinds of work visas34 available in Japan depending on your profession. These include separate visas for artists, professors, entertainers, nurses, and more. There is also the 'highly skilled professional visa' which is available for experts in advanced academic research, technical or business activities. 
3. How much is the minimum wage in Japan?
The national weighted average for the minimum wage in Japan is JPY 930/hr as of October 202135. However, take note that the actual minimum wage may be different in each of Japan's 47 prefectures. It can go as high as JPY 1041/hr in Tokyo, and as low as JPY 820/hr in Okinawa. 
4. Can I apply for a job in Japan without being skilled in the Japanese language?
Yes, you can apply for some jobs, such as welding and factory work, without being especially skilled in the Japanese language. Some professionals such as nurses and caregivers are even given language training by their Japanese employers. You can ask your POEA-accredited agency if taking the Japanese-Language Proficiency Test (JLPT) is required for the position you are applying for. 
References