Japan is easily on top of many Filipinos' travel bucket list, but the idea of going to the land of the rising sun seems too far-fetched.
Apart from being an expensive country to visit, Japan is also known for its strict visa requirements.
Although the Japanese Embassy has stringent rules for visa applications, applying for a Japan visa is actually easier than you'd expect. In fact, Japan has recently relaxed its visa policies for Filipino visitors.
With a visa to Japan, you're just a few steps closer to experiencing its unique culture and charm—from postcard-worthy cherry blossoms to authentic ramen and all things kawaii!
Having this visa also makes it easier for you to enter other countries. For example, if you have a valid or expired Japan visa, you may easily get approved for a three-month multiple-entry visa to Taiwan.
Sounds exciting, right? So get your Japan visa application started! Let this detailed guide help you earn the right to visit your dream destination.
Related Article: How to Renew Philippine Passport in Japan: An Ultimate Guide
Table of Contents
How To Get Japan Visa in the Philippines: A 6-Step Guide to Getting Approved
1. Determine the type of Japan visa you need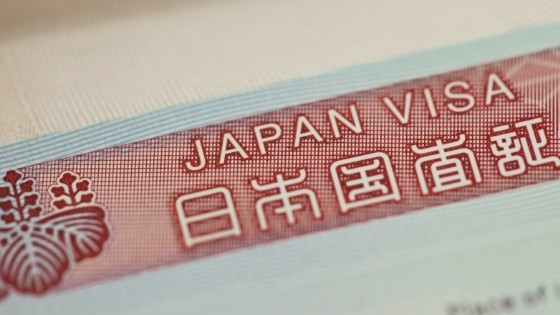 Japan issues several types of visas—for either single or multiple entry—to foreign visitors.
Each visa type is meant for a specific purpose, like sightseeing, visiting friends, or getting medical services, to name a few.
Requirements also vary per visa type. For example, a certificate of employment is required if you're traveling to Japan for commercial purposes (e.g., attending business meetings, conferences, training, etc.) but not when you're applying for a tourist visa.
Likewise, you can't work in Japan with a tourist visa. You'll need a working visa to get a job legally in the country.
So before you apply for a Japan visa, know the right type of visa you need according to your purpose of visit. This will save you from the trouble of going back and forth to submit the correct documents.
READ: What are the different types of Japan visa?
This guide focuses on a single-entry tourist visa application for Filipinos who will visit Japan for the first time and make their own travel arrangements.
If you'll go to Japan for another purpose, refer to the official website of the Japanese Embassy in the Philippines for more information.
2. Complete the Japan visa requirements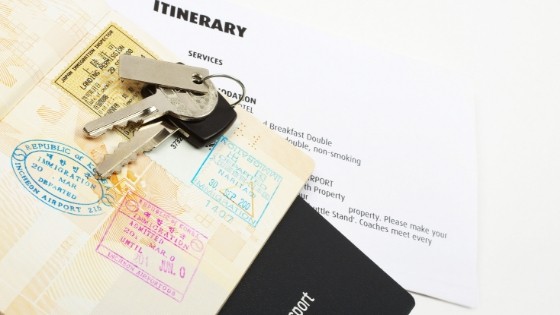 Once you've decided to apply for a tourist visa to Japan, prepare all the necessary documents for your application.
The Japanese Embassy accepts only original copies and printed documents on A4-size paper.
Here's a checklist of Japan visa requirements for visitors from the Philippines, including the specs for each document:
Valid for more than six months

With signature and at least two blank pages

In good condition
b. Duly accomplished
Japan visa application form
.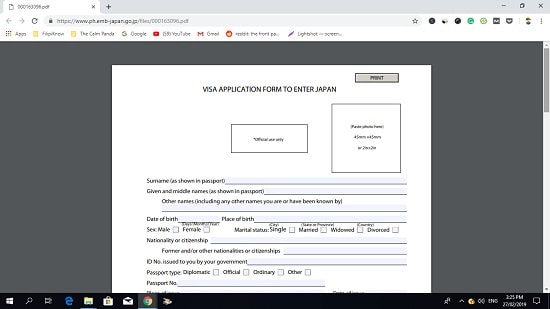 The Japan visa application form can be downloaded from the Embassy of Japan in the Philippines website. 
You can also get a form at the entrance of the Embassy of Japan or any accredited travel agency (Check the travel agency list on Step #3).
Take heed of the following reminders when accomplishing the Japan visa application form:
In case you need help in filling out the form, here's a detailed guide you can follow.
Instead of accomplishing the form on the day of your visa application, download it in advance from the Japanese Embassy website and then fill it out. This way, you'll save time and avoid causing delays to other applicants when you're applying for a visa.
You can fill out the visa application form either by hand or digitally in BLOCK LETTERS (or capital letters) and black ink or font.
If your handwriting is hard to read, you're better off typing your answers on a computer. It's easy to add text to the digital form in PDF format and make corrections without erasures.
When you're done, print your accomplished digital application form on an A4 paper and sign it.
If you choose to submit a handwritten form, make sure it is easy to read, is not stapled, has no erasure, and has no blank field. If a question doesn't apply to you, just write N/A.
c. ID photo.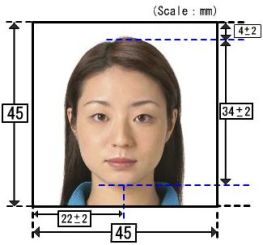 Taken within six months before the visa application date.

4.5 cm x 4.5 cm (equivalent to 45 mm x 45 mm as the photo above shows). 

Centered with plain white background.

With the applicant's name and birthdate written at the back of the photo.

No obstructions to facial features (e.g., headbands, sunglasses, caps, eyeglasses with reflection, etc.).

Pasted (not stapled) on the designated part of the visa application form.
d. Birth certificate.
If there's no birth record at the PSA, submit a Certificate of Non-Record from the PSA along with your birth certificate from the Local Civil Registrar.
For a birth certificate with late registration, submit your Form 137 from elementary or high school, baptismal certificate, and school yearbook in addition to the birth certificate.

If the PSA-issued birth certificate is hard to read or lacks information, submit it along with your birth certificate from the Local Civil Registrar.

Not required if you can submit your passport with a used Japan visa.
Issued within a year by the PSA.

If there's no marriage record at the PSA, submit a Certificate of Non-Record from the PSA along with your marriage certificate from the Local Civil Registrar.

Not required if you can submit your passport with a used Japan visa.
f. Daily schedule in Japan.
Specific details of your entire trip to Japan, including the dates, activities, accommodations, and contact information (of the hotels and tours you're joining).
g. List of Visa Applicants (only if you're traveling as a group/family).
You need to submit a duly accomplished List of Visa Applicants form (download it here) if you're traveling as a family or group. Solo travelers don't need to submit this
You need to assign a "representative applicant" whose name should be first on the list. This representative applicant can either be one of the parents (if you're applying as a family) or the one who will sponsor the trip (if you're traveling as a group)
Write the names of the applicants as they appear on their passports
In the "Relationship with the inviting person and guarantor", write N/A if you'll travel to Japan as a tourist. Fill it out with the requested information if you're visiting relatives/acquaintances in Japan
Print this document on an A4-size paper
h. Financial documents.
For applicants WITHOUT a guarantor.
If you don't have a guarantor or sponsor for your trip (i.e., you'll shoulder your travel expenses), submit the following proof of financial capacity to travel to Japan:
Bank certificate
This financial document serves as the "show money" for your Japan visa application.
Valid for three months from the date of issue.

Addressed to the Japanese Embassy.
Income tax return (ITR)/BIR Form 2316.
Latest ITR

Clear photocopy
For applicants WITH a guarantor.
Submit these documents if you have a guarantor or sponsor living in the Philippines who will cover part or all your travel expenses:
Guarantee letter
This letter addressed to the ambassador or consul-general of Japan, states that your sponsor guarantees your travel expenses in Japan and your compliance with the country's laws and regulations.
Completely filled out and signed by the guarantor.

Letter of Guarantee template
Proof of the relationship between the applicant and guarantor
Birth certificate of the guarantor (parent or sibling).

Marriage certificate (spouse).
Guarantor's ITR and bank certificate
These documents will prove your guarantor's financial capacity to sponsor your trip.
Clear photocopy of the guarantor's ITR.

Original copy of the guarantor's bank certificate.
3. Find an accredited travel agency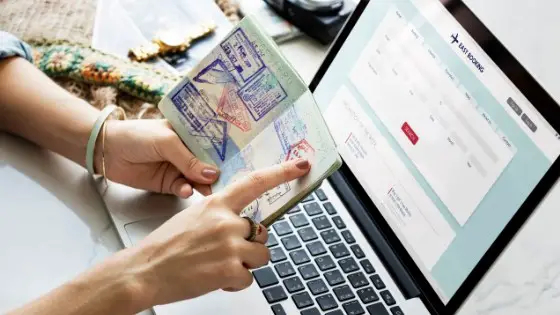 The Japanese Embassy requires all tourist visa applications to be filed through an accredited travel agency.
The agency will submit your application for you. No need to go to the Embassy of Japan for an interview.
To date, seven travel agencies in the Philippines are authorized to receive visa applications. All of them accept walk-in applications from Mondays to Saturdays.
A few offices located in malls operate on Sundays. Most agencies are closed on Sundays and holidays.
In alphabetical order, here's a list of Japanese Embassy-accredited travel agencies along with their contact information.
4. File your Japan visa application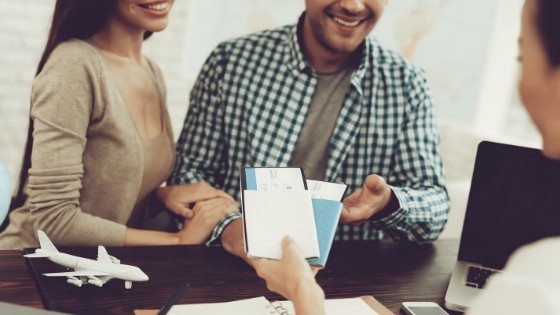 Option 1: Apply for a Japan visa personally.
It's best to make a personal appearance when applying for a Japan visa. Go to the office of your chosen travel agency and get a queue number at the entrance. Submit all the Japan visa requirements when your number is called.
The agent will then check your documents. If they're all good, you'll proceed to the window for the visa processing fee payment. The Japan visa itself is free, but travel agencies charge a fee ranging from Php 800 to Php 1,500+ for their services.
Here are the Japan visa processing fees per travel agency:
| | |
| --- | --- |
| Accredited Travel Agency | Visa Processing Fee per Applicant |
| Attic Tours | Php 1,500 + 12% VAT |
| Discovery Tour | Php 800 |
| Friendship Tours | Php 1,200 |
| Pan Pacific Travel Corp | Php 1,000 |
| Rajah travel | Php 1,500 |
| Reli Tours | PHP 950 |
| UHI | Php 1,200 |
After paying for the processing fee, you'll be issued a receipt. Keep your receipt, as you'll use it later to claim your passport (with a visa, hopefully!).
Option 2: Apply for a Japan visa through a representative.
Travel agencies like Friendship Tours, Reli Tours, and UHI don't accept visa application filed by a representative, except when it's done on behalf of minors or senior citizens.
If you'll travel to Japan with children under age 18 or elderly aged 60 and above, you may apply for their visas. Parents or siblings (of legal age) can file a visa application for minors, while children (of legal age) can do so for their senior parents.
Representatives should present a signed authorization letter from the applicant, applicant's ID, representative's ID, and any proof of relationship with the applicant such as a birth certificate.
Option 3: Apply for a Japan visa via courier.
If you live far from any agency and cannot apply for a visa personally, you may send your documents through a courier.
Contact your chosen agency to know what courier you can use and how much it costs. Attic Tours, for example, charges a PHP 300 courier fee.
5. Wait for your Japan visa application result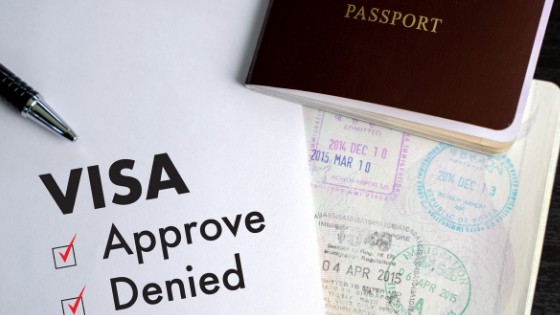 Japan visa processing typically takes two to seven working days. In some cases, it may even take weeks.
Wait for the agency to call, text, or email you. When it does, the agency either requests for additional documents or notifies that your passport is ready for pickup in its office.
If you're asked to submit additional requirements, do so within three months to avoid the cancelation of your visa application.
If your passport has not been returned after over a week, you may follow up on your visa application status with the Japanese Embassy through any of the following:
Email: [email protected]

Telephone: (02) 834-7514 / (032) 231-7321/231-7322 / (082) 221-3100/3200
When verifying the status, provide the eight-digit acceptance number on your receipt.
6. Claim your passport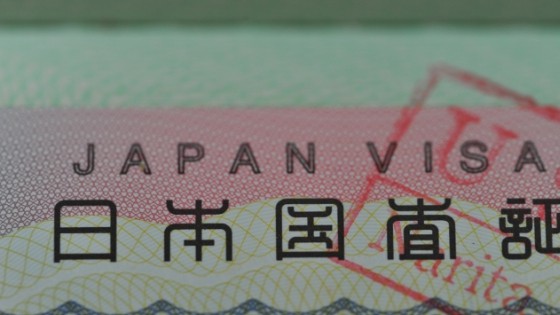 Get your passport from the travel agency's office only after you've been informed that it's available for pickup. Or you can receive it through the mail. It depends on your prior arrangement with the agency.
If you can't claim your passport personally, anyone who'll travel with you can get it on your behalf. Just have your representative submit your signed authorization letter and a photocopy of your ID.
You'll know whether your Japan visa application is approved or rejected only when you've received your passport.
You've been issued a visa if your passport has a white sticker at the back. If the sticker on your passport is red, your application has been declined.
Tips and Warnings
1. For first-time visitors: Apply for a single-entry visa with a 15-day or shorter stay
First time to visit Japan? Your safest bet is to request for 15 days of stay or shorter on a single-entry visa. This will help you increase your chance of visa approval.
Applying for a longer stay or multiple-entry tourist visa as a first-timer may give the Embassy the impression that you're trying to find a job in Japan. In that case, you'll be denied a Japan visa.
You can travel again to Japan after you get approved for a single-entry visa. You might even get approved for a multiple-entry visa with a longer stay on your next application.
2. For unemployed applicants: Get a guarantor
To be approved for a visa, you need proof that you can fund your travel in Japan.
But what if you don't have a job? What if you're earning irregular income? What if you don't have enough show money in your bank account?
In any of those cases, you can still get a Japan visa if you apply with a guarantor who will sponsor your trip. Ideally, your guarantor is an immediate family member—a parent, sibling, or spouse—who is financially capable of covering all or part of your travel expenses.
It doesn't matter whether your guarantor will travel with you to Japan or not. What's important is that your guarantor's bank certificate and ITR can prove his or her financial capacity to fund your trip.
3. Check your application form and documents multiple times before submission
You have to be very OC with your Japan visa requirements, as a single mistake or oversight can delay your visa processing. Worse, it may lead to rejection.
Start with making a checklist of all the requirements you need to prepare for your tourist visa application. It helps to write down the status of each document and update it as you go along.
Some important things to do before you apply for a Japan visa:
Check your passport's condition and validity.

Renew your passport

ASAP if it is damaged, has just one or no blank page, or will expire soon.

Tell the photo studio that you'll use your ID picture for a Japan visa

. This ensures that the studio will follow the specs from the Japanese Embassy.

Make sure all your printed documents are on A4 paper.

If a document is smaller or larger than the required size, adjust the original size to A4 size before printing it.

Double-check all your documents.

Make sure they're correct and complete.
Allow yourself ample time to prepare and complete your documents for the Japan visa application. This will help you spot anything wrong or lacking and make necessary adjustments before you apply for a visa.
4. Provide additional supporting documents
For higher chances of approval, you can provide documents—in addition to the Japan visa requirements—proving you'll come back to the Philippines within your visa's validity period.
Your supporting documents may include the following:
Return flight ticket to the Philippines.

Certificate of employment.

Approved leave of absence.

Photocopy of travel history (including stamps and visas) on old passports.

Title of your real estate property, land, car, etc.
Business registration papers.
Any proof of investments (stocks, mutual funds, etc.) and insurance in the Philippines.
These documents help establish your economic or social ties with the Philippines and assure the Japanese Embassy that you won't work or settle in Japan illegally.
5. Submit your application early in the morning
Queues can get very long at travel agencies, especially during peak periods like the sakura season when tourists flock to Japan.
Agencies also handle tours and visa applications to other countries, so expect the agency's office to be filled with customers.
Arrive early at the agency's office so that you'll be among the first customers in line. The wait won't be as long as when you go there at a later time.
You also won't have to go back after lunch or the next day if your queue number didn't make it to the agency's cut-off time.
Read our other travel visa guides:
How to Apply for a US Visa in the Philippines: An Ultimate Guide
How to Get Korean Visa in the Philippines: A Complete Guide for First-Time Visitors
How to Apply for Schengen Visa: An Ultimate Guide for Philippine Passport Holders 
How to Apply for an Australian Tourist Visa: A Complete Guide for Filipino Tourists 
Frequently Asked Questions (FAQs)