With its picturesque landscapes and high quality of life, New Zealand has been gaining popularity among Filipinos as a place to work and live. Filipinos living in New Zealand quadrupled from 15,285 in 20065 to 67,632 in 20186.
As more and more of our countrymen share their success stories of moving to New Zealand, many Filipinos are now looking for ways to find work and immigrate there but don't know where to start. If that sounds like you, this guide is the perfect place to begin your research.
Table of Contents
The Top 10 Most In-Demand Jobs in New Zealand for Filipinos
POEA, or the Philippines Overseas Employment Administration (now DMW or the Department of Migrant Workers), maintains a database of job orders from various countries, including New Zealand. Here are the top 10 most in-demand jobs in New Zealand for Filipinos, according to POEA: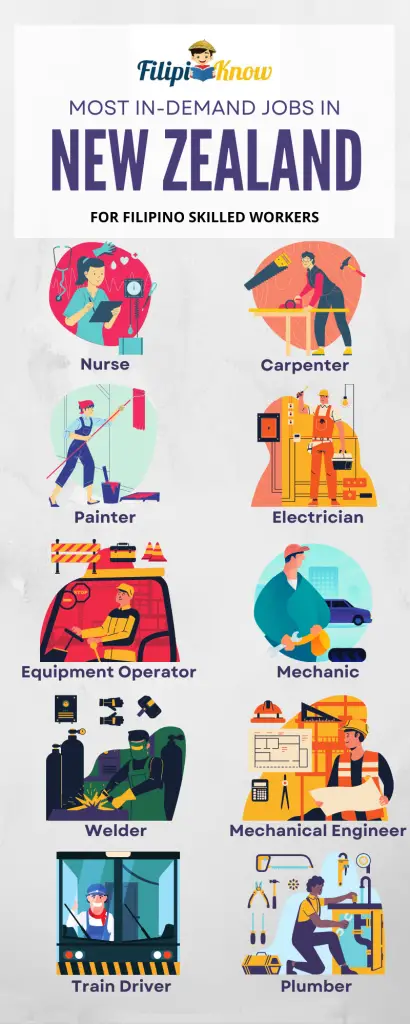 1. Nurses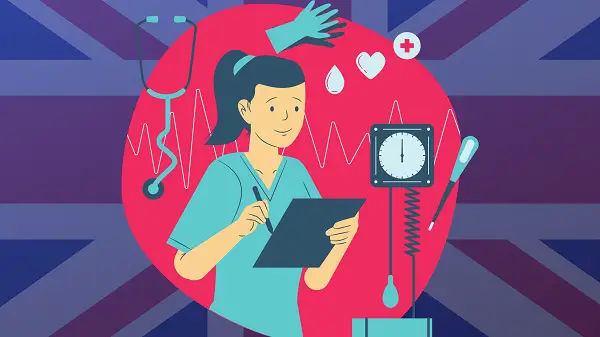 Job Overview: According to the New Zealand government's jobs database website, registered nurses7 in New Zealand assess, treat, and support patients in health care facilities, rest homes, and nursing homes. They may also be asked to educate communities about health and illness prevention, do health-related research, and delegate work to healthcare assistants. 
Salary: From $54,000 per year (in New Zealand Dollars) for graduate registered nurses and from $79,000 to $130,000 per year for senior registered nurses. 
Requirements: 
Finish a Bachelor of Nursing or other Level 7-8 qualification approved by the Nursing Council of New Zealand or overseas equivalent. 
Pass an assessment by an approved provider. 
Pass a Nursing Council of New Zealand exam for registered nurses. 
Additional requirements may be needed for specialist roles, such as those for nurse practitioners and plunket nurses. 
Job Variations: Nurse Registered, Assistant Health Care 
2. Carpenters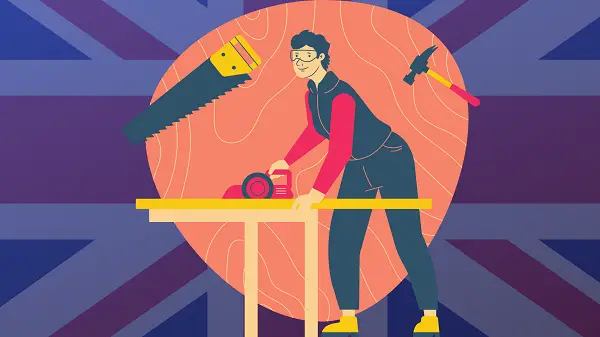 Job Overview: Mainly working with wood, carpenters8 are skilled tradesmen who repair or install foundations, roofs, windows, doors, and walls. Their tasks include studying construction plans, selecting building materials, and cutting materials to the right size for new and old building renovation projects. 
Salary: From $20 to $23 per hour for new carpenters and from $25 to $50 per hour for experienced carpenters. 
Requirements: 
Employers prefer to hire carpenters who are working towards a qualification. A qualified carpenter has completed their apprenticeship and has received their New Zealand Certificate in Carpentry (Level 4) or equivalent. 
Secondary education is not required but may help you get your apprenticeship. 
Physical fitness may be required due to the demands of the job. 
Job Variations: Carpenter Finishing, Carpenter Formwork 
3. Painters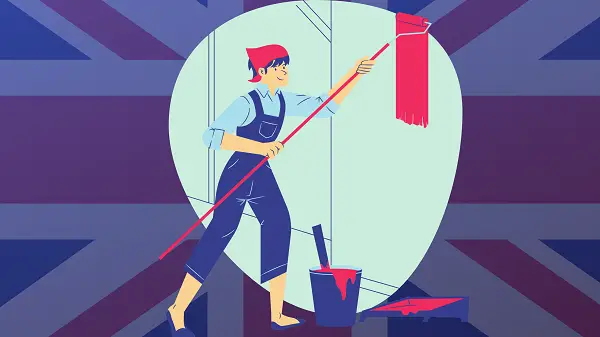 Job Overview: Painters9 apply paint and decorative paint finishes, such as marbling, graining, and glazing, for the interior and exterior parts of buildings. They will recommend colors and finishes for customers, erect scaffolding, hang wallpaper, and fill any holes and cracks as part of their job. 
Salary: From $20 to $22 per hour for new painters and from $24 to $33 for experienced and qualified painters. 
Requirements: 
There are no specific requirements to become a painter. Still, employers may prefer hiring people who have completed an apprenticeship and gained their National Certificate in Painting and Decorating (Level 4) or equivalent.
Secondary education is not required but may help you get your apprenticeship. 
Painters need to be comfortable working at heights. 
Job Variations: Industrial Spray Painter, Painter Abrasive, Painter Auto, Painter Tower, Worker Painting Trades 
4. Electricians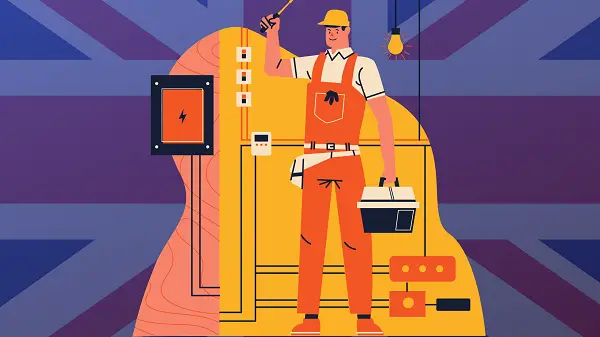 Job Overview: Electricians10 are responsible for testing, installing, maintaining, and repairing electrical systems and equipment. Some of their daily duties include the interpretation of electrical plans, the installation of wiring and equipment, and the preparation of job quotes. 
Salary: From $20 to $23 per hour for new electricians and from $24 to $45 per hour for experienced and qualified electricians. 
Requirements: 
Finish a New Zealand Certificate in Electrical Engineering Theory (Level 3) or equivalent and gain an electrical apprenticeship. 
A minimum of 14 numeracy and ten literacy credits at NCEA Level 1 or equivalent are required for an apprenticeship.
Register with the Electrical Workers Registration Board. 
Employers may prefer that you know how to drive. 
Job Variations: Technician Electrical, Assistant Electrical, Electrical Trade Assistant, Electrician (TBM)
5. Equipment Operators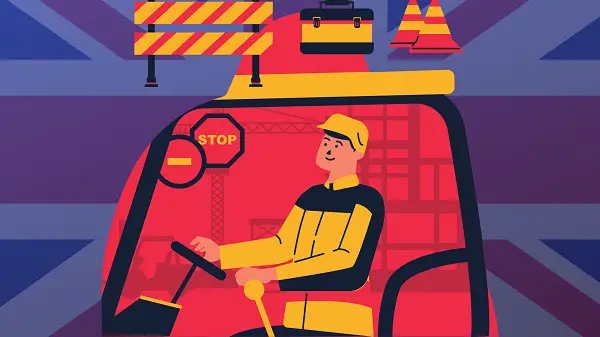 Job Overview: Equipment operators in the construction industry use heavy equipment such as cranes11 and bulldozers12. Tasks and requirements may differ based on the equipment used. They generally do anything from equipment maintenance to operation to ensure the construction project is finished safely and on time. 
Salary: From $20 to $35 per hour for starting equipment operators, but may increase for larger, more complex machines. For example, experienced large crane operators may earn $60 to $70 per hour. 
Requirements: 
Entry requirements may differ depending on the equipment operated. For example, earthmoving machine operators need a New Zealand Certificate in Infrastructure Works (Levels 2 and 3) or equivalent and heavy vehicle licenses (Classes 2 to 5), depending on the vehicle.
There are no specific educational requirements to be an equipment operator, but employers may prefer people with a math, construction, and mechanical technology background. 
Physical fitness may be required due to the demands of the job. 
Job Variations: Heavy Equipment Operator, Operator Concrete Pump, Operator Crane, Operator Earth Moving Plant, Operator Asphalt, Operator Roller, Operator Pump 
6. Mechanics or Automotive Technicians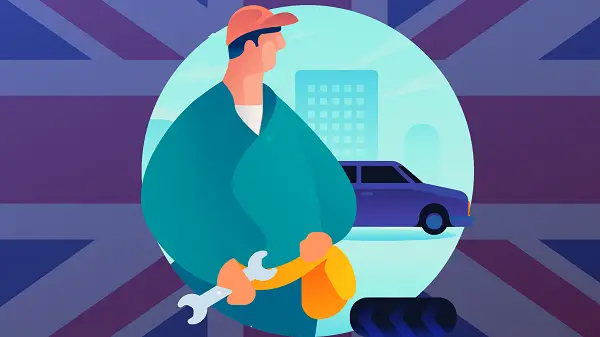 Job Overview: Mechanics or automotive technicians13 handle the maintenance and repair of vehicles, inclusive of their parts and systems. They work with light vehicles, such as cars and SUVs, and heavy vehicles, such as trucks. They can also do a Warrant or Certificate of Fitness check. 
Salary: From $20 to $37 per hour for light automotive technicians and from $26 to $39 per hour for heavy vehicle automotive technicians. 
Requirements: 
To become a qualified light vehicle automotive technician (cars, motorcycles, and outdoor power equipment), you must finish an apprenticeship and get a New Zealand Certificate in Automotive Engineering (Level 4) or equivalent.
To become a qualified heavy vehicle automotive technician (heavy trucks, bulldozers, and farm vehicles), you must finish an apprenticeship and get a New Zealand Certificate in Heavy Automotive Engineering (Level 4) or equivalent. 
No specific secondary education is required. 
Job Variations: Mechanic Auto, Mechanic Diesel Motor, Mechanic Truck, Heavy Equipment/Diesel Mechanic 
7. Welders & Metalworkers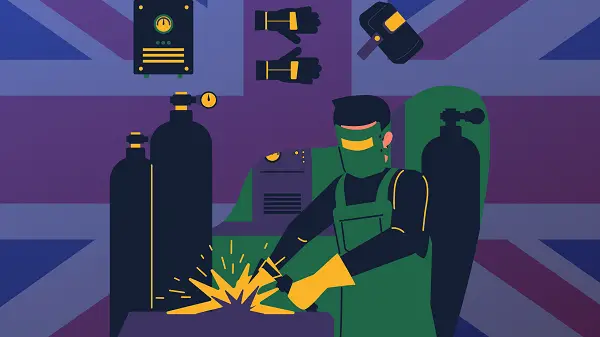 Job Overview: Welders14 are skilled tradesmen who use welding techniques to make, join, and repair parts made from metal for various kinds of machinery. Working as a welder, you would study welding plans, fit metal parts, make jigs, and repair metal equipment. 
Salary: From $42,000 to $70,000 per year 
Requirements: 
Employers prefer to hire welders who are working towards a qualification. To become qualified, finish an apprenticeship and gain a New Zealand Certificate in Engineering – Fabrication (Level 4) or equivalent. 
No specific secondary education is required. 
Job Variations: Welder Fitter, Welder Fabricator, Fabricator Aluminum, Fabricator Metal
8. Mechanical Engineers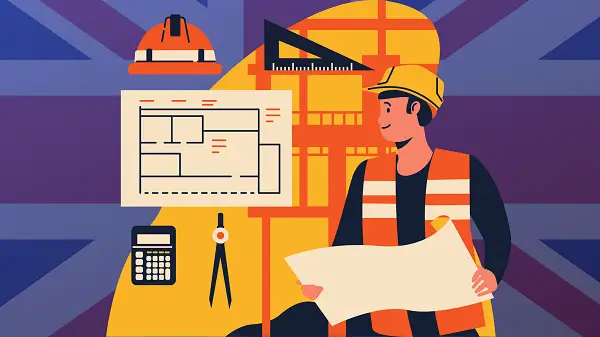 Job Overview: Designing and giving advice on the manufacturing and repair of machines and tools are the mechanical engineer's main tasks15. Their duties may include auditing existing systems, preparing plans for machines and their parts, and using computer-aided design software to prepare for a project. 
Salary: From $50,000 to $77,000 per year for mechanical engineers with five years of experience and from $110,000 to $180,000 for mechanical engineers in a managerial position. 
Requirements: 
A Bachelor of Engineering (Mechanical) or equivalent is usually required. 
National Certificate of Educational Achievement (NCEA) Level 3 is needed for tertiary training. 
Job Variations: Draftsperson Mechanical Engineering 
9. Train Drivers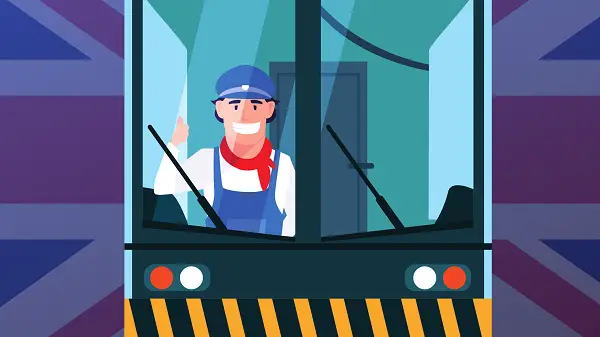 Job Overview: Train drivers16 are responsible for driving freight or passenger trains safely to their destinations. A day in the life of a train driver may include linking and unlinking carriages, communicating with train control, and preparing documents about wagon loads. 
Salary: From $23 to $36 per hour for trainee train drivers and from $38 to $44 per hour for qualified train drivers. 
Requirements: 
To become a qualified train driver, 1) you need to have a complete and clean driver's license with no criminal convictions; 2) show that you are physically and mentally capable of the job by passing strict tests; 3) pass medical, drug and alcohol tests; 4) successfully finish on-the-job theory and practical training, and 5) finish a New Zealand Certificate in Rail Operations (Level 4) or equivalent. 
No specific secondary education is required. 
10. Plumbers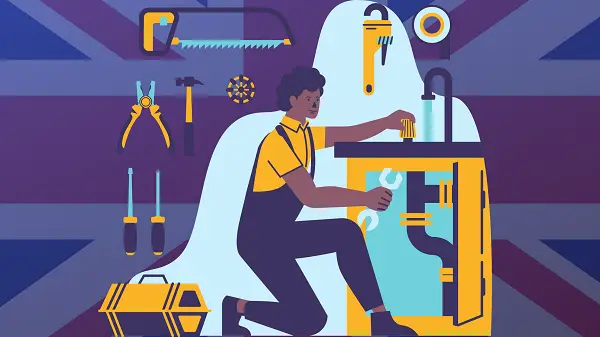 Job Overview: Plumbers17 are tradesmen that are skilled in assembling, installing, and repairing pipes, drains, and other fixtures related to the supply of water and gas, as well as the removal of waste. They must be knowledgeable in plumbing materials and methods, adept in interpreting plumbing instructions, and equipped with soldering and welding skills. 
Salary: From $20 to $41 per hour 
Requirements: 
Finish an apprenticeship and gain a New Zealand Certificate (Level 4) in plumbing, gas fitting, and drain laying or equivalent. 
Register with the Plumbers, Gasfitters, and Drainlayers Board. 
No specific secondary education is required. 
Job Variations: Plumber Pipefitter 
Filipinos in New Zealand: An Overview
The majority of Filipinos living in New Zealand came in the 1990s. However, the New Zealand census shows that as early as 1936, six people born in the Philippines were already living there. 
The Filipino population in New Zealand remained small until it multiplied during the 1980s and 1990s. By 2001, 10,134 Filipinos18 in New Zealand were born in the Philippines. 
During the 2000s, more and more opportunities became available for Filipino immigrants. The influx of nurses, dairy workers, and other workers led to the still-growing number of Filipinos at 67,63219 in 2018. 
In a 2013 census20, it was found that 50.8% of Filipinos lived in the Auckland region, 12.7% in the Wellington region, and 12.1% in the Canterbury region. As for professions, 23.3% worked in healthcare and social assistance, 13.6% in manufacturing, and 10.5% in retail trade.  
According to a study by the Asia New Zealand Foundation21, immigration from the Philippines has been overwhelmingly positive for New Zealand. Filipinos have been placed in jobs where there are skill shortages. Also, Filipinos fit well with the local culture due to having many things in common with New Zealand's Māori culture, such as respect for elders, a love for food, and music appreciation. 
There is no consensus on whether Filipinos in New Zealand are called 'Kiwinoys' (Kiwis + Pinoys) or 'Fiwis' (Filipino + Kiwis). 
Why Work in New Zealand?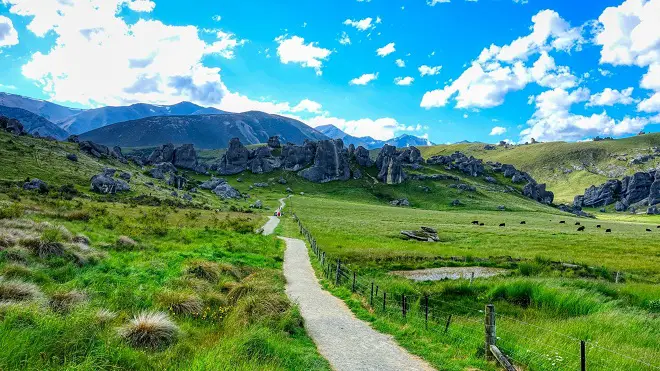 New Zealand has again ranked highly at number 922 in the United Nations' 2021 World Happiness Report. It's no wonder many Filipinos want to work and live there. Here are a few more reasons why you might love to work in New Zealand23: 
Jobs for the Skilled. The New Zealand government has listed on its immigration website the skill shortages in the country. So, if you have the right qualifications, skilled jobs are available for you. There are many opportunities in engineering and construction, among others. 
Involved but Independent Work. In New Zealand, 40% of the country's economic output 24 is from SMEs (small and medium-sized enterprises) which are businesses with less than 20 employees. Working in New Zealand's SMEs means you have more responsibilities and opportunities to grow. You must learn to work independently but remember that you are more involved in the business's crucial operations. 
Competitive Salary & Benefits. The minimum wage in New Zealand as of April 202325 is $22.70 per hour or $181.60 per day for an eight-hour workday. That's more than ten times the minimum daily wage in Metro Manila. The difference would be even more significant if you worked a skilled job.  
Aside from that, New Zealand employers typically provide benefits based on the employee's lifestyle. These benefits may include life and income protection insurance, help with childcare, or gym memberships. 
Solid Social Welfare System. Once you've reached permanent residency status in New Zealand, you will now be covered by their public welfare system26. Under the system, you can get support for healthcare costs, loss of work, and retirement savings, among others.  
Work-Life Balance. Ranked 6th worldwide in HSBC's 2017 Expat Explorer Survey27, New Zealanders strongly believe that working hard should be balanced with the pleasures of life. Life is generally less hectic in New Zealand because of the uncrowded communities, easy-going lifestyle, and smaller-scale businesses. 
Simply Beautiful. New Zealand has plenty of beautiful landscapes, not just in their countryside but also in their cities. Couple that with the low population density in New Zealand at only 16 people for every km²28, and you have plenty of wide open spaces to enjoy nature's beauty. 
Things You Might Not Like in New Zealand
New Zealand truly has a bountiful life to offer interested Filipinos. But it's only fair to talk about things you might not like in New Zealand.
High Cost of Living. According to Numbeo29, rent in Auckland is already 74.33% higher on average compared to Manila. You must also factor in other expenses such as food, transportation, and utilities. Also, don't forget your taxes. You can use the cost of living calculator on the New Zealand government's website to estimate your take-home pay. 
Lack of entertainment at night. Filipinos are used to malls and establishments opening up in the late hours of the night. If you live far from the city, you might be surprised by the lack of options available. You'll need to live closer to cities like Auckland or Wellington if you want to have a lively night scene. 
It's far from other destination countries. Aside from Australia, New Zealand is far from the countries Filipinos usually visit for vacation, such as Japan and Korea. If you're the type of person who loves to travel to other countries, this might be an issue for you. However, remember that going around the locales of New Zealand can be an adventure. 
Different cultures. It's vital as an immigrant to embrace the new cultures and diversity you'll encounter in New Zealand. However, you might find it hard to make strong connections with the people around you, or you could find yourself getting homesick. Thankfully, many Filipinos live in New Zealand, particularly in Auckland and Wellington30, if you find the need to socialize with people in the same situation as you. 
Different Pathways to Getting a Job in New Zealand
Now that you have a good idea of what jobs are in demand in New Zealand for Filipinos, it's time to learn exactly how to apply for them. Here are a few different pathways:
1. POEA-Licensed Agencies
Applying for jobs in New Zealand through POEA-accredited agencies is highly recommended. This helps protect you from scams such as illegal recruitment and identity theft.  
In the accreditation process, New Zealand employers get screened first by POEA (now the Department of Migrant Workers or DMW) to ensure their validity before they can send job orders to a POEA-licensed agency. With the help of these recruitment agencies, you can be sure that your application is complete and thorough. Also, since these agencies have built trust with these New Zealand employers, working with them increases your chances of getting hired. 
2. Specialist Migrant Job Sites
Job sites such as WorkHere and Working in New Zealand post jobs specifically for foreigners. It's better to apply here than on general job websites since employers posting these specialist migrant jobs already expect to hire workers from outside New Zealand. 
3. New Zealand Recruitment Agencies
New Zealand recruitment agencies also conduct their hiring of foreign workers. However, most of the time, they also partner with local POEA-accredited agencies to hire Filipino workers. You can check here for a list of recruitment agencies in New Zealand. Alternatively, if you are a skilled migrant, you can use the New Kiwis website to find a job. 
4. The Philippine Working Holiday Visa
This particular visa is for young people aged 18 to 30 years old who want to enjoy a holiday in New Zealand and also have the option to work up to 12 months31 or study/train for up to 6 months in total. However, you can't accept a permanent job or stay with the same employer for over three months. You also need proof that you have at least $4,200 (NZD) of funds to live on for a year.
5. The Skilled Migrant Category Visa
If you have the skills to contribute to New Zealand's economic growth, send Immigration New Zealand your expression of interest (EOI) for the skilled migrant category visa32 before you apply. They assign points to your EOI according to certain criteria, such as specialist skills, work experience, and age, and you have to get at least 160 points to be selected. If victorious, you can live, work, and study in New Zealand indefinitely.
How To Get a Job in New Zealand Through POEA-Accredited Agencies: A Step-by-Step Guide for Filipinos
Despite different pathways to getting a job in New Zealand, it is still highly recommended to go through a POEA-accredited agency for the additional protection you receive. Here's a step-by-step guide on what you need to do: 
1. Finding a job
Finding work begins with the DMW database. Scroll down and select "Job Site" in the drop-down list provided, enter the keyword "New Zealand," and click the Search button to display the updated list of available job orders from New Zealand.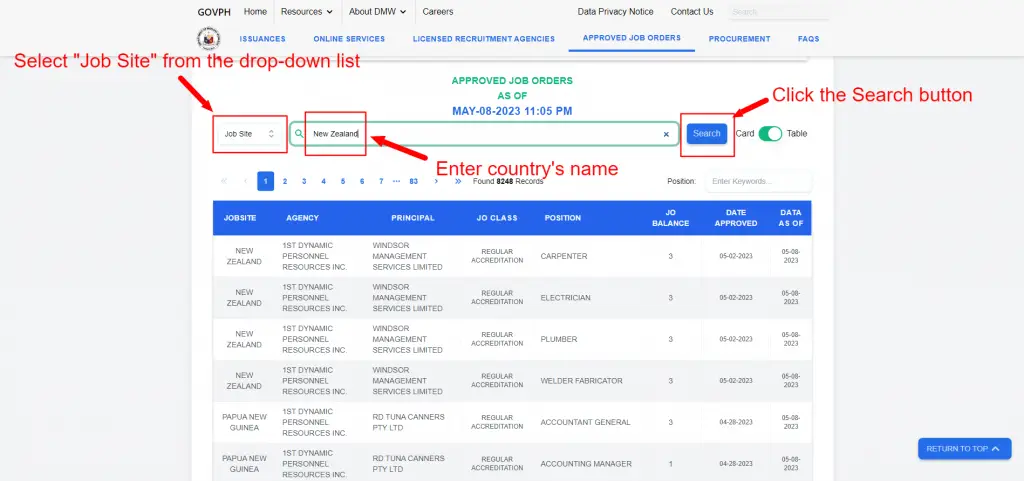 By default, the result features the list of agencies with approved job orders, with the agencies' names arranged alphabetically.
You can sort the result by agency, position, JO balance (number of available positions), and date approved. Since you're applying for a specific job, you can sort the result by position by clicking Position on the menu and clicking either the upward or downward arrow, depending on how you want the list of jobs to be arranged. This way, you can easily find the name of the position you're aiming for.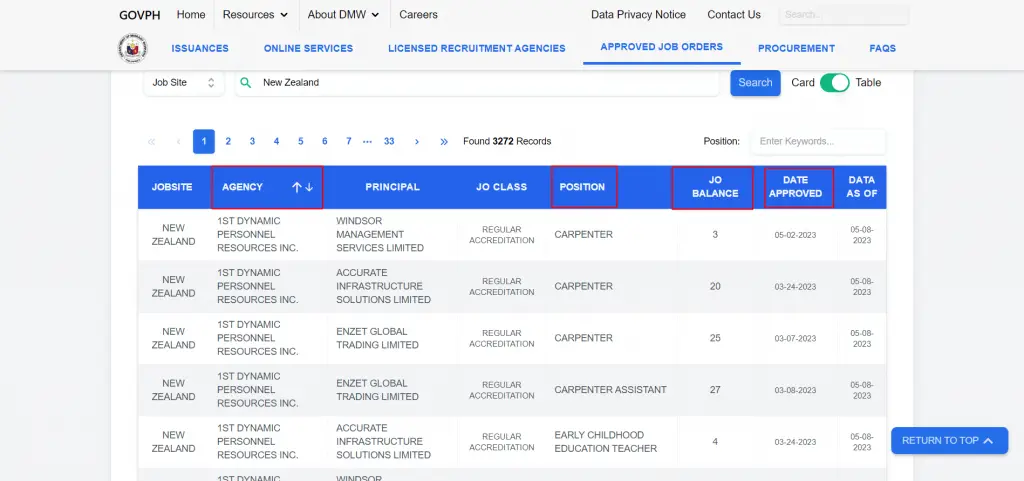 If you don't find a job that interests you, the DMW database is updated regularly so that you can check back again after some time. 
Once you find a job you want, check that the recruiting agency still has a valid license in DMW's agency database.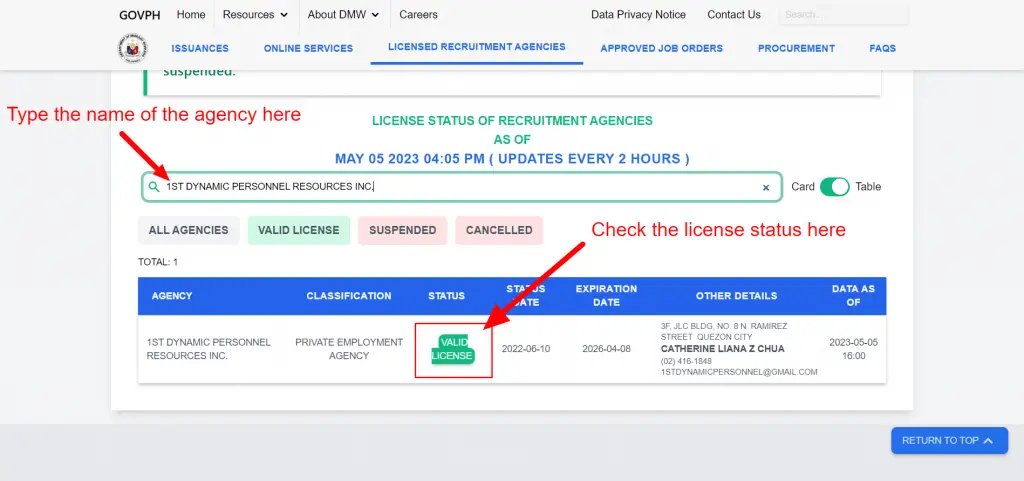 2. Getting a Job
Getting the job requires sufficient research and preparation. To increase your chances of getting hired, you need to: 
Do your research on the job requirements at New Zealand's Jobs Database. For example, the information under nurses shows the average salary and the qualifications needed under the NZQF (New Zealand Qualifications Framework). To find out the Philippine equivalent of the qualifications, go to Immigration New Zealand.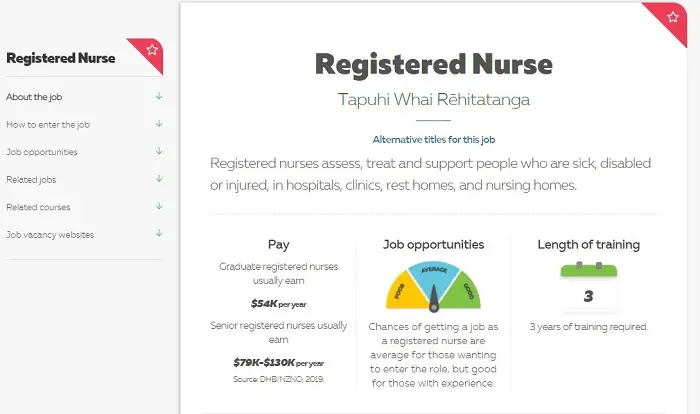 Contact the agency for details on what documents they will need from you. These will include your passport, NBI clearance, and medical exams.
Update your resume and cover letter by highlighting the skills necessary for the job. Make sure to practice for the job interview as well. 
Lastly, submit your application and wait for the agency to update you. Once you get a job offer, you are ready for the next step. 
3. Applying for a New Zealand Work Visa
Applying for a work visa with the guidance of a POEA-accredited agency is much easier than handling it on your own. It's important to know that not all visas lead to residence33. Here are the ones to take note of: 
The Essential Skills Work Visa34 is a temporary visa that only lets you work in New Zealand for up to 3 years. You can apply for this visa if you have the qualifications for a) an occupation in the New Zealand skill shortage list or b) your employer cannot find an employee in New Zealand who can do the work. Note: This visa closed permanently on July 4, 2022.
The Skilled Migrant Category Visa35 lets you work in New Zealand indefinitely. They use a points-based system to evaluate applications. You need a minimum of 160 points for your application to be considered. 
The Accredited Employer Work Visa (AEWV) will replace the Essential Skills Work Visa and five other visa categories. It was supposed to be implemented on November 1, 2021, but has since been postponed36 to July 4, 2022.
Requirements will differ depending on the visa you are applying for, so make sure you choose the correct one that fits your needs. The explore visa options tool on New Zealand's immigration website should help. Once you get your work visa, you must start preparing for the move. 
4. Preparing for the Move to New Zealand
Pre-departure preparation ensures that your arrival and transition to work will be problem-free. You can use the NZ Ready Planning Tool for a personalized recommendation on what to prepare. In general, you should: 
Make sure your documents are complete and packed in your luggage. The most common necessary documents are your work visa, job offer, and qualification documents. Other useful documents include your resume, birth certificate, marriage certificate, academic qualifications, medical records, and work references. 
Research and organize your accommodations in advance so you can go there as soon as you arrive. Many temporary and long-term accommodations are available around New Zealand. 
Find a way to access your finances. You can open a New Zealand bank account in advance to withdraw and use your funds whenever you need them. 
Improve your English speaking and listening skills. It's a good idea to find some New Zealand media to listen to so you can get used to any nuances in how they speak. This is important in creating a solid communication foundation with coworkers and community members. 
Check what you can bring at the NZ Customs Service's website. Here is the list of prohibited items, and here is the list of items that you can bring but need to declare. 
5. Arriving in New Zealand
Your arrival is not the end but a new beginning. You will need to set up a few things to live comfortably in New Zealand while working there. These include: 
Getting your IRD number. The IRD, or Inland Revenue Department, is New Zealand's government office for all tax-related matters. Get your IRD number37 as soon as you arrive to ensure you are taxed correctly from the start of your working period. They use a progressive or gradual tax system38 where each dollar of income is taxed at higher rates as it falls under higher brackets.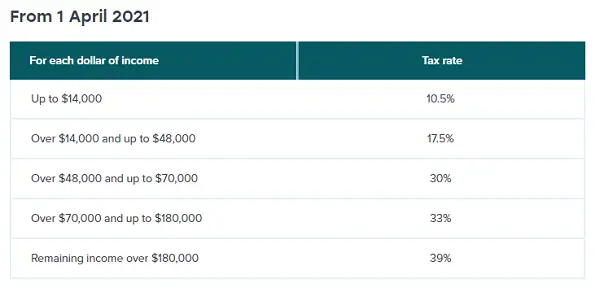 Choosing your preferred transportation method. While most New Zealand cities have buses and rails available, most people in New Zealand find that driving cars are more convenient. You can use your Philippine driver's license for the first 12 months, but after that, you would need to apply for a New Zealand driver's license
Setting up your phone and internet connections. You need a local SIM card to connect to New Zealand mobile phone networks39. Most temporary accommodations will have internet available, but if you need internet for your long-term housing, you might need to set it up by a local provider. 
Settling into your local and work communities. As a Filipino immigrating to a new country, you must try to meet new people40 and join local communities. Not only will it help you feel more welcome in the country, but you can also get the locals' recommendations on the best accommodations, jobs, deals, travel destinations, and more.
Tips and Warnings
Remember to consider the cost of living before moving to New Zealand. You should calculate if your potential income can cover the price of rent, utilities, food, transportation, and other expenses. 
According to Numbeo41, the average cost of living in Auckland is $1,484.87 without rent. Meanwhile, rent is, on average, 74.33% higher than in Manila. Use the New Zealand government's cost of living calculator to estimate your potential income and expenses. 
Don't forget about your taxes! New Zealand has progressive or gradual tax rates, meaning you are taxed at higher rates for each dollar of income in a specific bracket. 
You can check the impact of taxes on your income through the New Zealand government's cost of living calculator. Make an effort to understand the local culture. Not only is it respectful for the new country you will work in, but it is also integral for you to fit in with your co-workers. You can understand different local customs well at the New Zealand immigration website.
Frequently Asked Questions
1. Do POEA-accredited agencies charge a placement fee to help you get a job in New Zealand? 
No, New Zealand is one of the countries that have a no-placement fee policy42 in effect under the New Zealand Wag Protection Act of 1983. If you encounter an agency that is charging you a placement fee to get a job in New Zealand, then you can report this agency to POEA/DMW. 
2. How much does it cost for a Filipino to go to New Zealand for work?
As a rule, the employer will pay for most of the major costs of recruiting a Filipino worker, including the recruitment fee, visa application fee, POEA processing fee, and airfare. Meanwhile, Filipino employees must pay for testing (trade and language tests) and documentation fees (passport, NBA clearance, medical exam, etc.). 
3. How much can I earn working in New Zealand as a Filipino? 
As of April 2023, the minimum wage in New Zealand is $22.70/hour or $181.60/day. That is roughly ten times the minimum daily wage in Metro Manila. As you build your experience and credentials there, your salary will increase. Employers also offer competitive benefits packages that may include life insurance and leave entitlements, among others. 
4. Is it easy to get a job in New Zealand? 
If your qualifications match a job in the skill shortages list of New Zealand, then you might have an easier time than other people in getting a job there. However, you must still go through the proper process with a POEA-accredited agency. Aside from that, you must meet the job's requirements, such as getting qualified once you get to New Zealand. 
It takes a lot of effort and preparation. However, the competitive salary, beautiful landscapes, and relaxed lifestyle make all that effort worthwhile. 
5. Can I apply for a job in New Zealand without a visa? 
You can apply for a job in New Zealand without a visa. However, you won't be able to start working there without one. Getting a job offer from an employer in New Zealand is one of the requirements in getting a work visa43. 
6. Can I work in New Zealand without taking a language test? 
No, part of the requirements for a working visa from New Zealand is to reach a specific score on language tests. For example, under the Skilled Migrant Category Resident Visa, you would need a 6.5+ score in IELTS (International English Language Testing System) or 79+ in TOEFL iBT (Test of English as a Foreign Language Internet-based Test). You can check the language test requirements44 for the visa you are applying for at the New Zealand immigration website. 
7. Are there jobs in New Zealand for Filipinos without work experience? 
As of October 2021, most in-demand jobs in New Zealand favor applicants with some form of apprenticeship or work experience. In the current top 10, only painters don't have specific requirements. However, most employers would still prefer to hire painters with an apprenticeship or work experience. 
8. Are there jobs in New Zealand for my profession? 
You can use the DMW database to search for a job available for your profession. Select "Job Site" from the drop-down list, enter "New Zealand" in the search box, and click the Search button. Then, sort the available job orders by Position. You'll then get a list of open job orders arranged alphabetically according to the name of the position. This is useful for finding similar jobs in one specialty. 
9. What is the weather like in New Zealand?
As a country in the southern hemisphere, New Zealand experiences the winter season from June to August and the summer season from December to February. They generally have a temperate climate45 with no extreme cold or scorching seasons. However, as the country is surrounded by water, the weather can change suddenly daily. 
 
Note that the climate may change drastically depending on where you choose to live. You can bathe in warm subtropical temperatures in the country's far north or enjoy cool temperate climates in the far south. However, once you reach the mountainous areas, you'll be met with severe alpine conditions.  
References