There has been a steady demand for technical skills in the local and international job markets. For this reason, TESDA continues to provide quality technical skills education recognized here and abroad. 
And here comes the best part: You can now access this quality technical skills education through the TESDA Online Program (TOP).
Whether you want to boost your employability or are just interested in learning a new skill, this article will help you take advantage of TESDA's free online courses.
Related: 50+ Scholarship Programs in the Philippines: The Ultimate List
Table of Contents
What Is TESDA?
TESDA (Technical Education Skills Development Authority) is the government agency that supervises Technical Vocational Education and Training (TVET) in the Philippines. It also regulates all Technical Vocational Institutions (TVIs) in the country by reviewing their curriculum, faculty, equipment, and material qualifications. 
Some of the programs that TESDA offers are the following:
Training for Workshop Scholarship
Private Education and Student Financial Assistance (PESFA)
TESDA Online Program (TOP)
What Is TESDA Online Program (TOP)?
TESDA Online Program (TOP) enables every Filipino to access technical skills education through computers, smartphones, or any digital device. TOP offers a variety of courses via its website, which you can access anytime and anywhere.
For the Philippine government, TESDA's free online courses are pivotal in rehabilitating the economy. The courses help in the upskilling of Filipino employees, including returning OFWs. Since the start of the COVID-19 pandemic, it is estimated that over 1.5 million1 have registered to study one or more of TESDA's online courses. Overall, 3 million (and counting) users have used and reaped benefits from the free courses since 2012.
Why Should I Enroll in a TESDA Online Course?
Aside from learning valuable technical skills, you should also consider enrolling in a TESDA Online Course for the following reasons:
1. The courses are free and accessible
Yes, you've read it right. Enrolling in a course does not entail any fee. What you need is just a stable internet connection and a device where you can read and watch the learning materials.
2. The courses provide a Certificate of Completion
After completing a course, you will get a Certificate of Completion that you can print or save on your device. To get a National Certificate from TESDA for overseas employment, you must take the face-to-face assessment at any TESDA-accredited assessment center after you finish the online course.
3. You may study at your own pace in the comfort of your own home
There's no deadline for accomplishing a certain course, so you can study each lesson whenever you're ready.
TESDA Free Online Courses: Updated List
As of this writing, The TESDA Online Program (TOP) offers over 100 online courses2 from diverse industries including Electronics, Health Care, Agriculture, and Tourism. In this guide, we'll give you an overview of what you can expect to learn from some of the best courses offered in the program for free.
A. Agriculture-Related Courses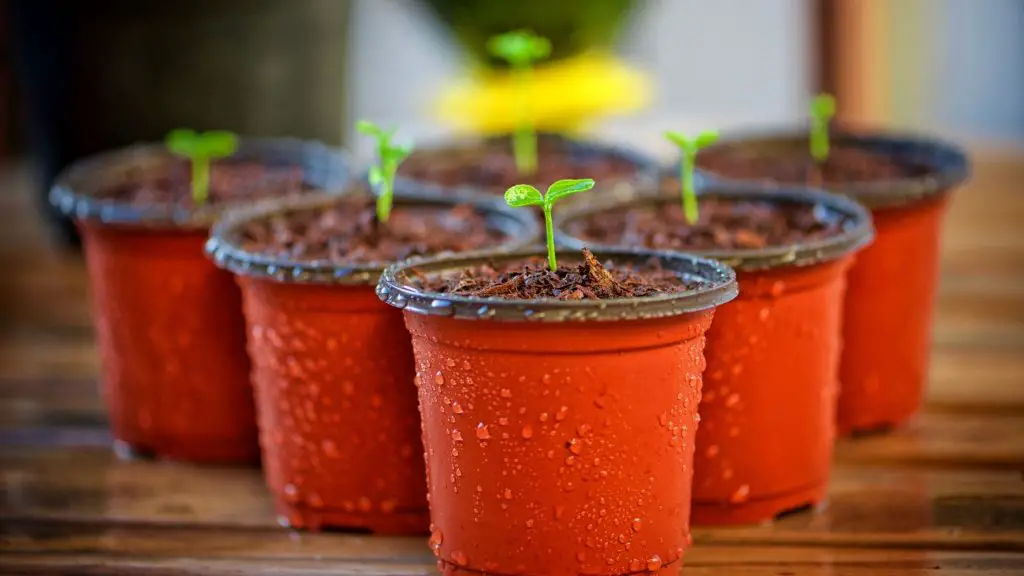 Introduction to Agro-Entrepreneurship
Assessing Market Opportunities
Establishing the Farm Production Plan
Handling Finances
Marketing Farm Produce
Introduction to Aquaponic Food Production
Setting Up Aquaponic Systems
Maintaining Aquaponics Systems
Introduction to Organic Agriculture
Formulating Organic Concoctions and Extracts
Producing Organic Fertilizers
Producing Organic Vegetables
Raising Organic Chickens
Introduction to Agricultural Crops Production
Performing Nursery Operations
Planting Crops
Caring and Maintaining Crops
Performing Harvest and Postharvest Operations
a. Fruit Grower
B. Automotive and Construction-Related Courses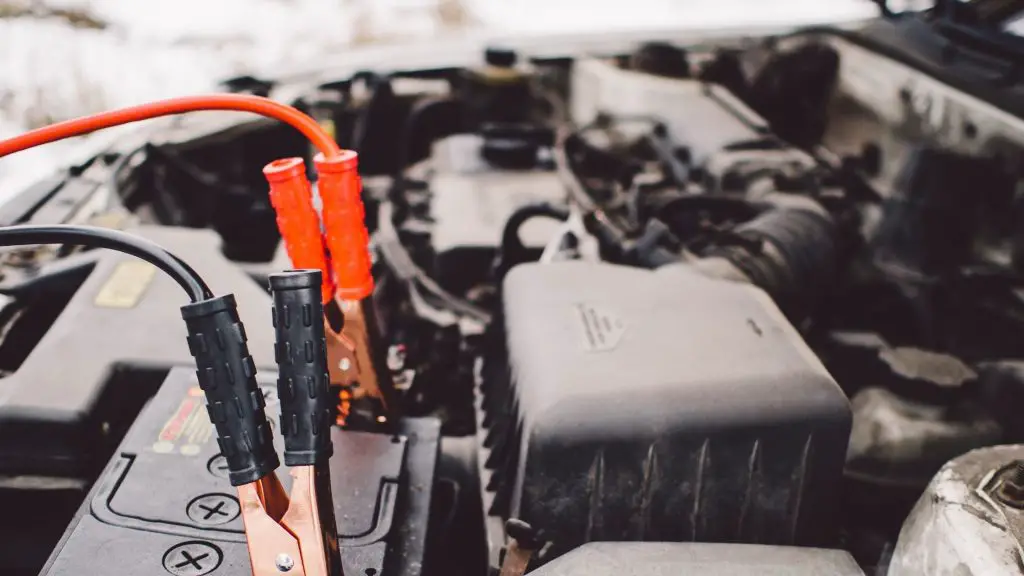 Introduction to Automotive Servicing
Performing Periodic Maintenance of the Automotive Engine
Diagnosing and Repairing Engine Cooling and Lubricating System
Diagnosing and Repairing Intake and Exhaust Systems
Diagnosing and Overhauling Engine Mechanical Systems
a. Diesel Engine Tune-Up
b. Automotive Battery Servicing
Introduction to Plumbing
Preparing Estimation of Materials for Multiple Plumbing Units
Preparing Multiple Plumbing Units Installation and Assembly
Performing Leak Testing
Performing Plumbing Repair and Maintenance Work
Introduction to Photovoltaic Systems Installation
Performing Site Assessment
Checking PV Components and Materials Compliance
Installing Photovoltaic Systems
Performing PV System Testing and Commissioning
C. Electrical and Electronics-Related Courses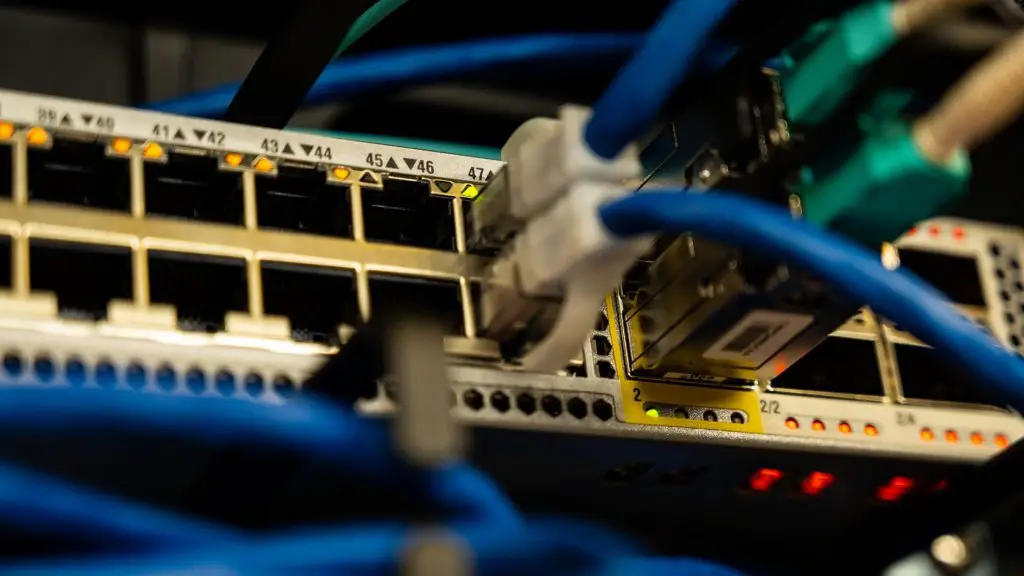 Introduction to CSS
Installing and Configuring Computer Systems
Setting Up Computer Networks
Setting Up Computer Servers
Maintaining Computer Systems and Networks
Introduction to Electrical Installation and Maintenance
Performing Roughing-In Activities, Wiring, and Cabling Works for Single-Phase Distribution, Power, Lighting, and Auxiliary Systems
Installing Electrical Protective Devices for Distribution, Power, Lightning Protection, and Grounding Systems
Installing Wiring Devices for Floor and Wall Mounted Outlets, Lighting Fixtures, Switches, and Auxiliary Outlets
a. Solar Night Light Assembly
D. Entrepreneurship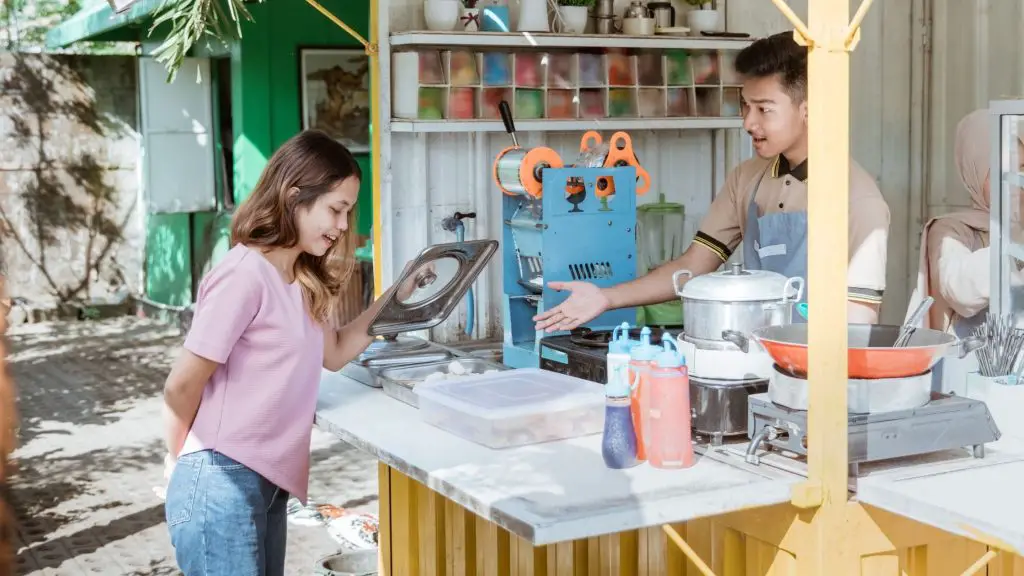 An improved version of the Sari-Sari Store Training and Access Resources (STAR) program launched in 2020, iSTAR is an online livelihood training program3 designed to teach micro-entrepreneurs free entrepreneurship lessons to help them launch, operate, and profit from their small enterprise.
The OFW Rise Program is a free online livelihood training program designed to help returning OFWs build a profitable business in the Philippines.
Developed by the International Labour Organization (ILO), this management training program was created to teach people in developing nations like the Philippines how to launch a successful business. It comes with four interrelated packages, namely: Generate Your Business Idea (GYB), Start Your Business (SYB), Improve Your Business (IYB), and Expand Your Business (EYB).
E. Health Care-Related Courses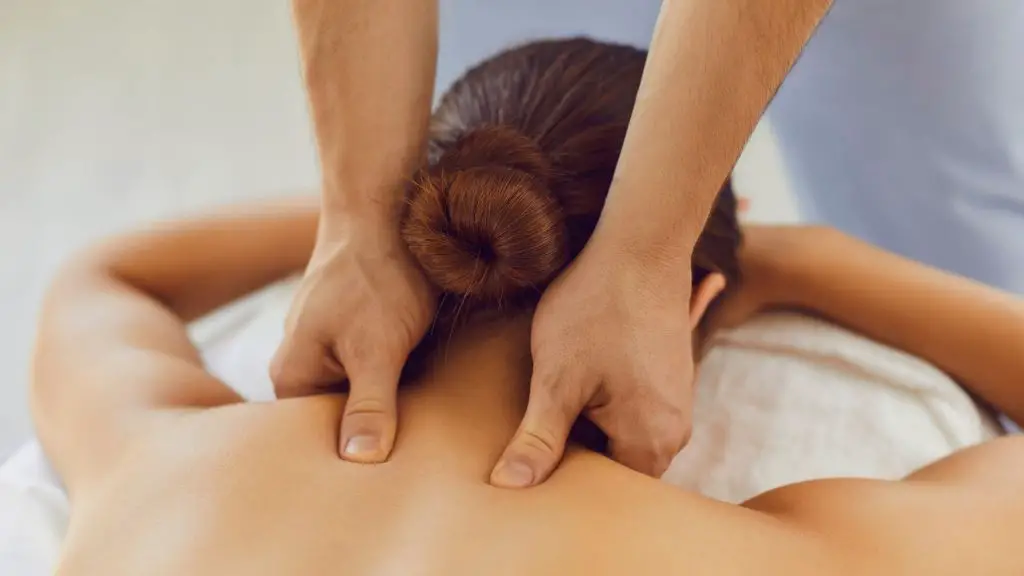 Introduction to Barangay Health Services
Assisting Households to Identify Health Problems and Promote Health and Well-being
Sharing Knowledge and Skills Among Members to Promote Information, Education, and Communication and Household Teaching in Disease Prevention and Control
Monitoring the Health Status of Household Members Under Your Area of Service Coverage
Safekeeping of Equipment, Medical Supplies, and Materials in Health Station
Maintaining an Updated List/Record of Health Activities
Foundations of Massage Practice
Fundamentals of Massage Therapy
Performing Shiatsu
Performing Swedish Massage
Introduction to Caregiving
Developing the Ability to Recognize the Aging Process
Participating in the Implementation and Monitoring of the Client's Care Plan
Performing Caring Skills
Performing Specialty Care Procedures
Assisting the Client in Administering Prescribed Medication
Introduction to Contact Tracing
Conducting Case Investigation and Contact Identification
Profiling Close Contacts
Conducting Health Education Program
Performing Data Recording and Reporting
Conducting Monitoring and Surveillance
Introduction to Barangay Infectious Disease Management
Disseminating Preventive Measures in Infectious Disease Transmission and the Importance of Immunization
Assisting in the Management of Infectious Diseases in Different Settings
In line with the pandemic that has reshaped the healthcare industry in recent years, TESDA introduced free online courses4 that aim to strengthen people's knowledge of COVID-19 management.
The free online courses include:
Contact-tracing FREE Coursera course
COVID-19: How to put on and remove personal protective equipment (PPE)
Learning Online during COVID-19
Managing TVET during COVID-19
Standard precautions: Hand hygiene
Teaching Online During COVID-19
The Health Effects of Climate Change
F. Food Processing-Related Courses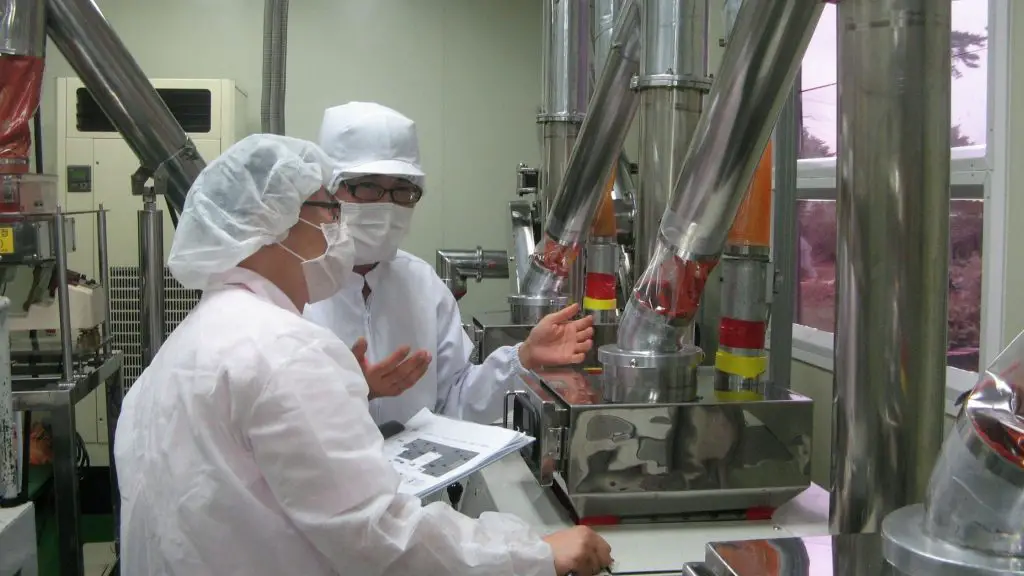 Introduction to Food Processing
Processing Food by Drying and Dehydration
Processing Food by Fermentation and Pickling
Processing Food by Salting, Curing, and Smoking
Processing Food by Sugar Concentration
Processing Food by Thermal Application
G. Tourism and Maritime-Related Courses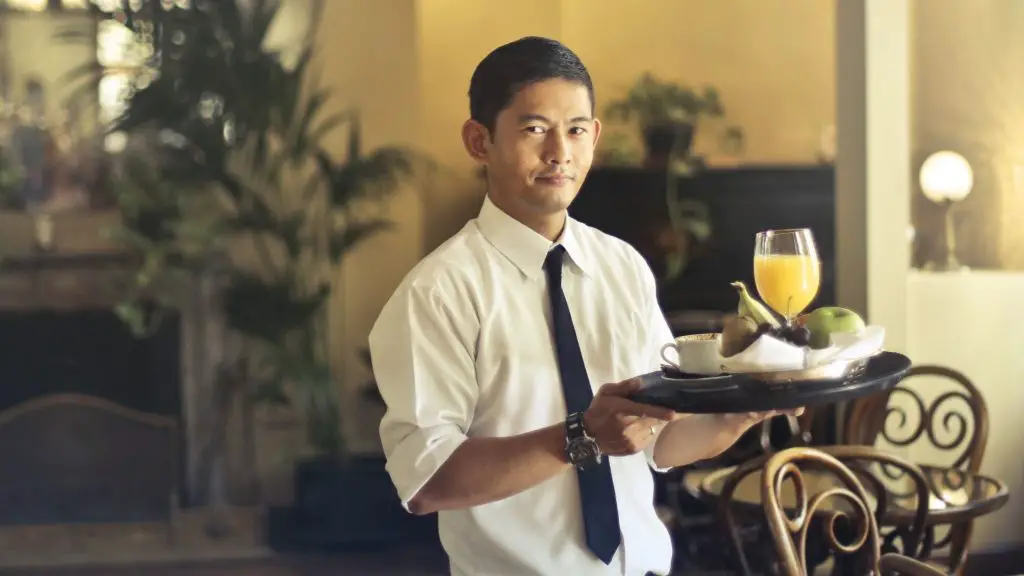 a. Preparing Cakes
Whether aiming for an overseas job or planning to make your cakes, this course is for you. It will teach you how to produce, fill, and decorate sponge cakes. This program enables you to acquire a baking skill required for Bread and Pastry Production NC II.
Fundamentals of Professional Cookery
Preparing Stocks, Sauces, and Soup
Preparing Egg, Vegetable, and Farinaceous Dishes
Preparing Seafood Dishes
Preparing Poultry and Game Dishes
Preparing Meat Dishes
Preparing Sandwiches
Preparing Salad and Salad Dressings
Preparing Appetizers and Hors d'oeuvres
Preparing Desserts
Introduction to Food and Beverage Services
Providing Room Service
Providing Table Service
Introduction to Front Office Services
Providing Front Office Services
Providing Housekeeping Services
Dealing with Intoxicated Guests
Providing Guest Room Services
Providing Laundry Services to Guests
Providing Public Area Services
Providing Valet Services
a. Ships' Catering NC III (Updates)
H. Information and Communication Technology-Related Courses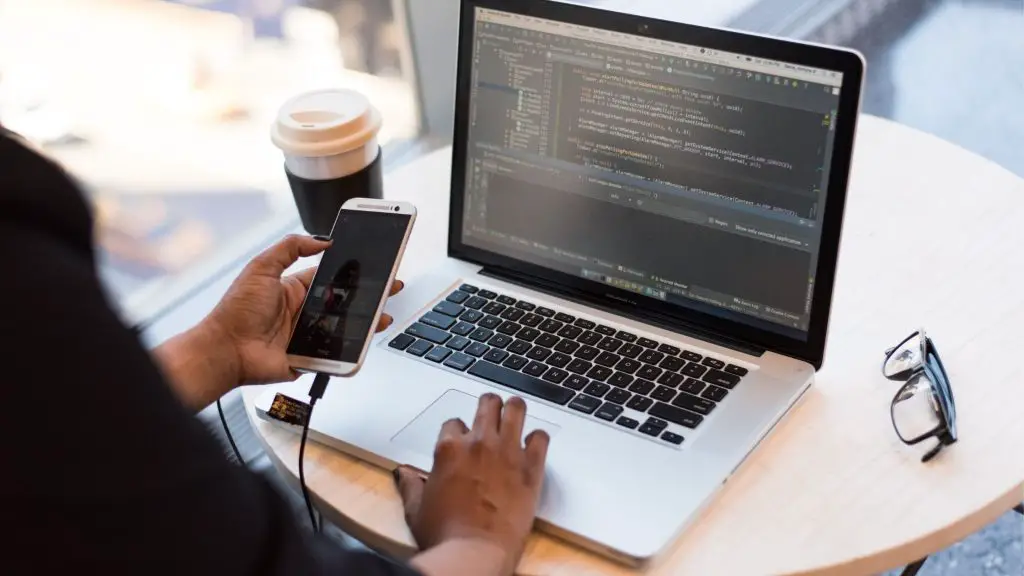 a. SMART Android Mobile Apps Development for Beginners
Do you want to develop your mobile app? TESDA now offers an online basic mobile application development course in collaboration with SMART. After taking this course, you can develop a simple Android application from scratch. Best of all, lessons are in video format to make it easier to understand the concepts.
b. SMART Technopreneurship 101
Planning to start a tech-based business? Enroll in this course and learn what it takes to be a successful technopreneur. This course will teach you how to create a business plan, pitch, and Minimum Viable Technology Product Presentation. After taking this course, you can merge your entrepreneurial skills and technological ideas to make a successful business venture.
I. Heating, Ventilation, and Air Condition-Related Courses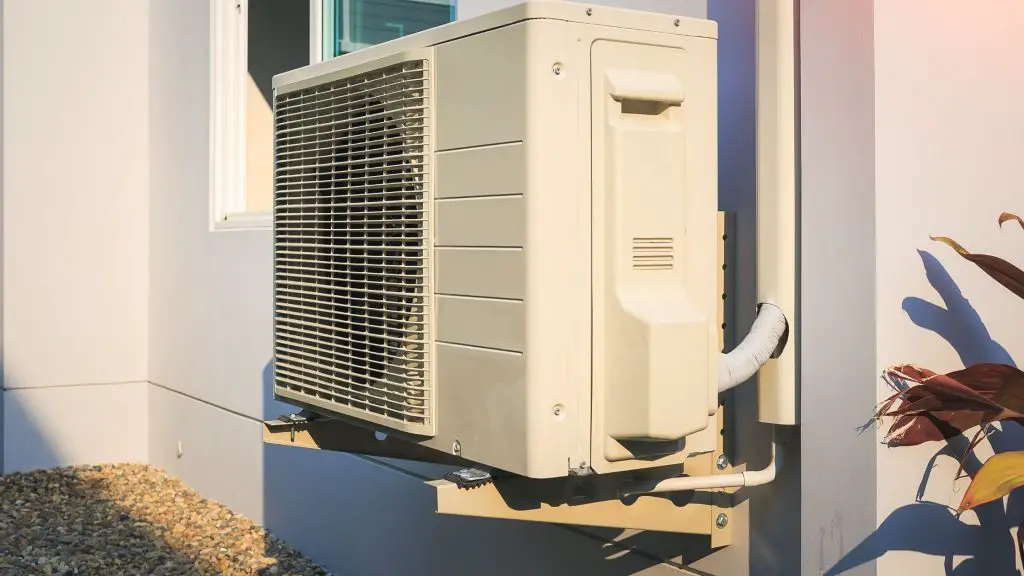 a. Packaged Air Conditioner Unit Servicing
Are you interested in installing air conditioner units in households or offices? If yes, then this course is best for you! This course teaches you how to install a Package Air Conditioner Unit (PACU). It will also teach you how to perform a leak test, charge refrigerants, and maintain and troubleshoot a PACU.
J. Trainer's Methodology Courses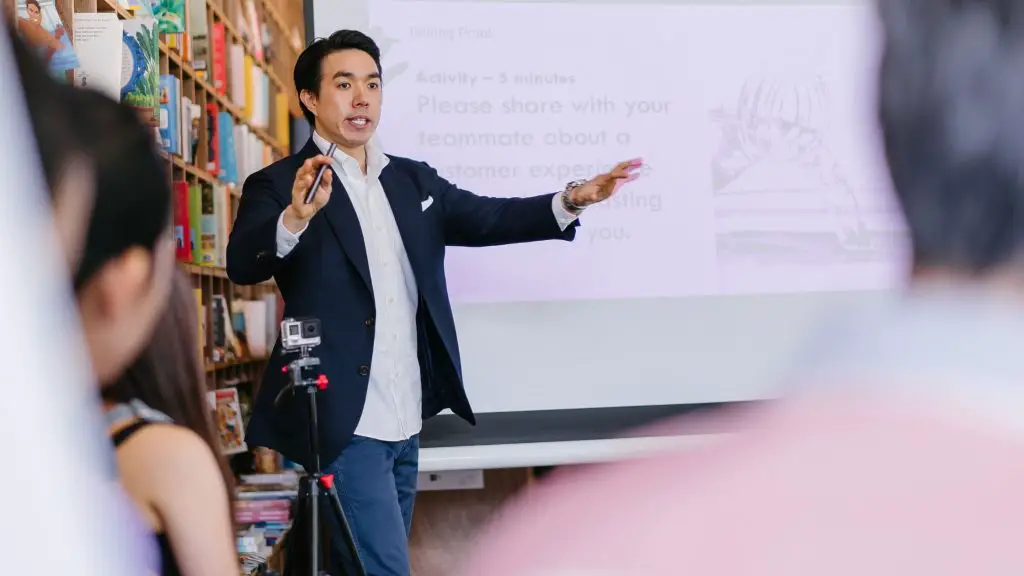 Supervising Work-Based Learning
Utilizing Electronic Media in Facilitating Training
Maintaining Training Facilities
Planning Training Session
Conducting Competency Assessment
a. Developing Training Curriculum
This course is recommended for technical skill trainers who want to develop their training curriculum. After completing this course, participants can design a training curriculum based on TESDA competency standards, specify the trainer's qualifications for a course, and submit finalized curriculum documents to authorized personnel.
K. 21st Century Skills
Participating in Workplace Communication
Receiving and Responding to Workplace Communication
Exercising Sustainable Development in the Workplace
Orienting Oneself to Environmentally Sustainable Work Standards
Performing Solid Waste Management in the Workplace
Wi-Fi 101 and Digital Thumbprint Program
Microsoft Digital Literacy
English for Business and Entrepreneurship
Using Educational Technology in the English Language Classroom
English as a Medium of Instruction
English for Science, Technology, Engineering, and Mathematics (eSTEM)
English for Tourism Professionals
L. Social, Community Development and Others
a. Beauty Care Services (Nail Care) NC II
Introduction to Domestic Service
Cleaning Rooms and Kitchen
Washing and Ironing Clothes and Linens
Preparing Hot and Cold Meals
Preparing Food and Beverage Services
Working in a Gender-Diverse Environment
Conducting Gender Analysis, Mainstreaming, and Planning, and Budgeting
M. Lifelong Learning Skills
a. Managing Your Personal Finances
N. International Labor Organization (ILO) Online Courses
This course, divided into three modules, will help you prepare for whatever career you want to pursue. Learn how to set long-term career goals, typical and non-typical job search strategies, and vital soft skills for the workplace. 
In addition, you'll also discover how to write a captivating resume, cover letter, and portfolio to boost your employability. Furthermore, you'll learn how to do well in a face-to-face or virtual job interview.
Module 1: Crafting Your Career
Module 2: Your Guide to Job Readiness
Module 3: Building Human Skills for Career Success
a. Learner-Centred STEM in TVET
O. TESDA Capability Building Programs for TESDA Employees
Blended Learning Using Learning Management System
eLearning Appreciation Course for RDs, PDs, and TTI Administrators
Developing eLearning Materials (Phase 1: Online Training)
Area-based and Demand-Driven TVET
Industry Scanning and Organizing and Engaging the Industry Boards
RLTDP Module II
Developing Institutional Assessment Tools
Developing Competency Standards
Facilitating Competency-Based Curriculum Development
Skills Mapping
Functional Analysis
a. Moodle Training for TESDA Regional/Institutional Administrators
How To Create a TESDA Online Program (TOP) Account: 6 Steps
To access the free courses, you must create your TESDA Online Program (TOP) account first.
1. Access the TESDA Online Program website.
2. Click Log-In on the upper right-hand side of the website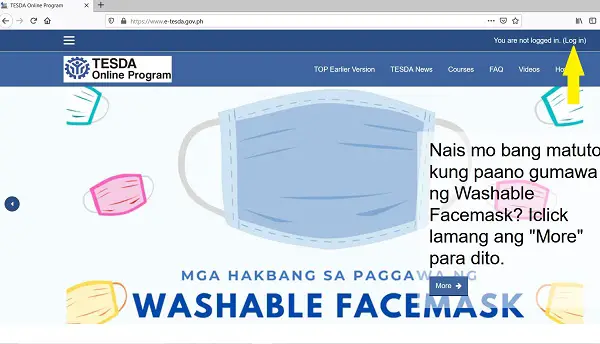 3. Create an account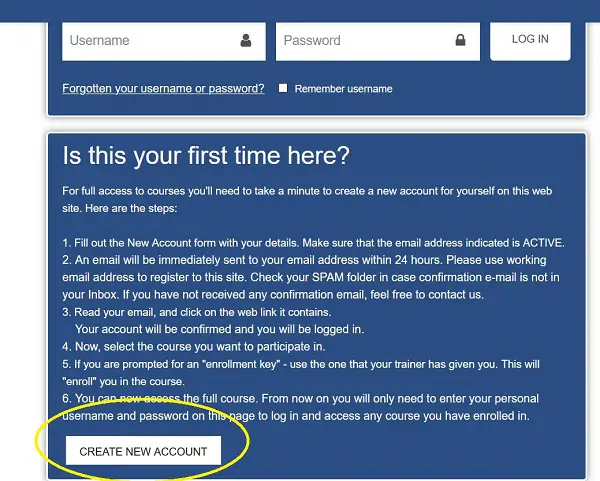 Click the New Account button at the bottom of the page to create your new TOP account.
4. Fill out the online form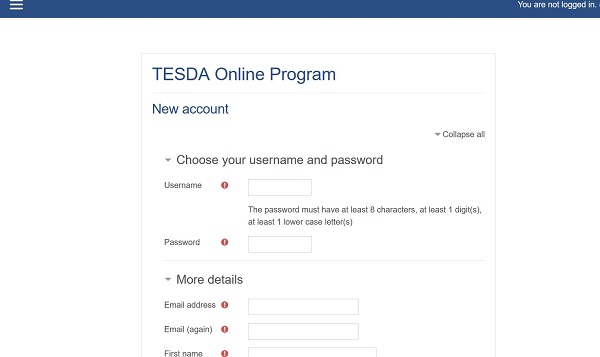 Type your desired username and password, which you will use every time you log in to the TOP site.
Complete the online form and the captcha. Finally, click the Create my new account button at the bottom of the page.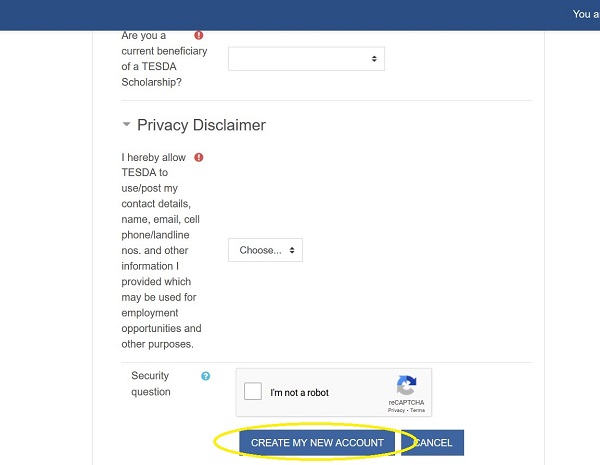 5. Check your email for the confirmation message

Click the link provided in the confirmation message to proceed. If you can't see the message in your email, try checking your SPAM folder.
6. Click "Continue" on the registration confirmation screen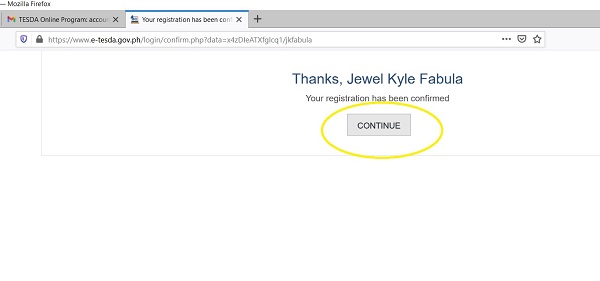 Upon clicking, you will be redirected to the dashboard of your TOP account
How To Enroll in a TESDA Online Course: 4 Steps
1. Log in to your TESDA Online Program account
2. Click on the "Courses" tab on the TESDA Online Program Dashboard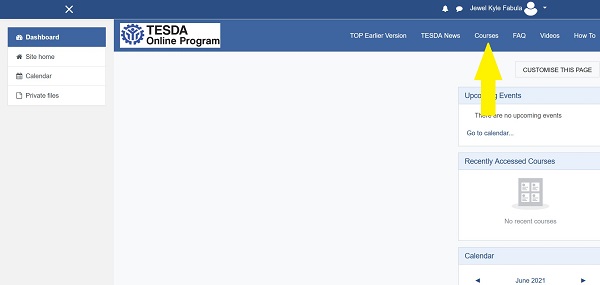 3. Select the online course you want to enroll in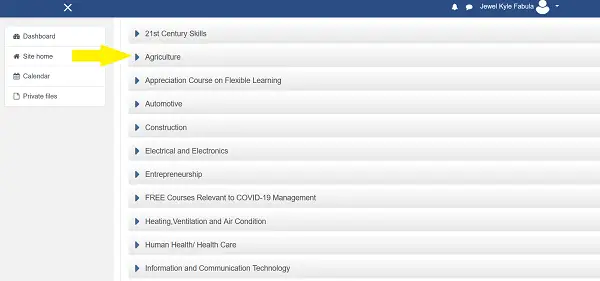 Suppose you want to enroll in a course related to Agriculture; click the Agriculture course category.
Then, select a course under your chosen category. Suppose you want to enroll in the Fruit Grower course. Just click the course so you can proceed to enrolment.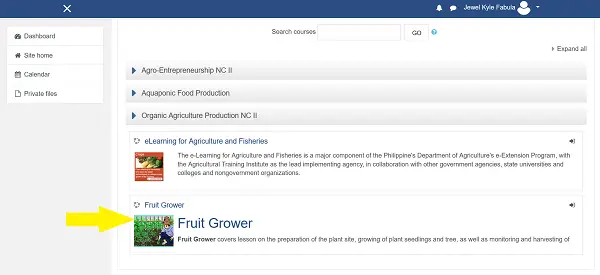 4. Enroll in your selected TESDA online course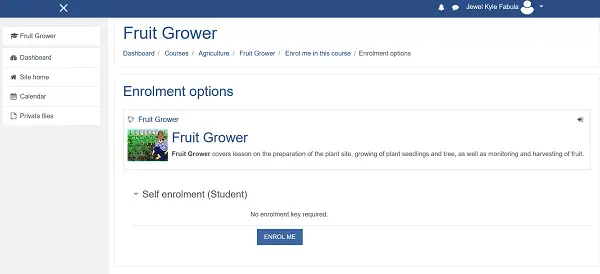 Enroll yourself in your selected course by clicking the Enroll Me button. 
Afterward, you may now start accessing the materials of your selected course.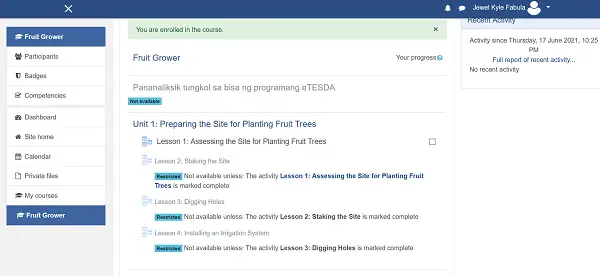 TESDA Online Program (TOP) Mobile App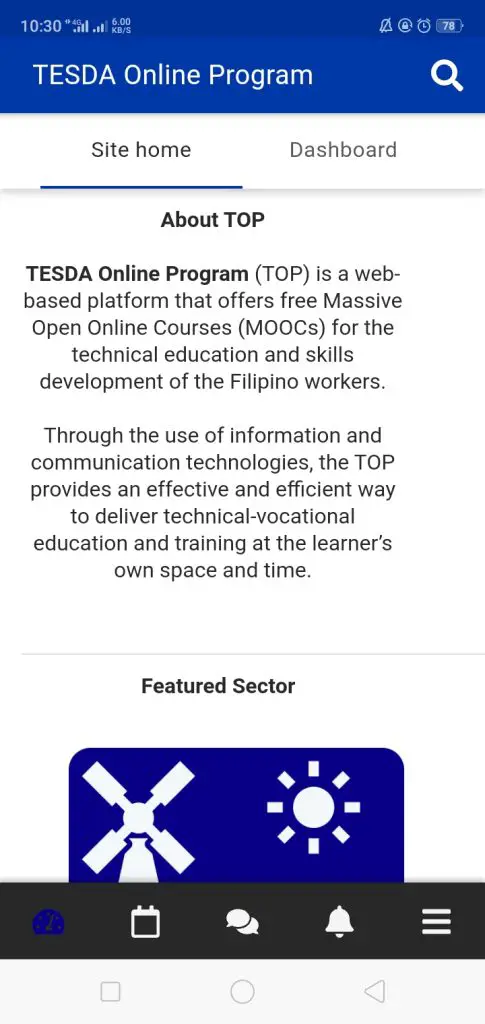 TESDA online courses are now accessible on smartphones through the new TESDA Online Program mobile app5. Like its web version, the mobile app also allows students to get an electronic certification of online course completion.
You may download this app via the Google Play Store or Apple App Store. Type "TESDA Online Program" in the search bar and install it. 
What's great with this app is that it's small (14 MB), and the courses can be accessed even if you don't have an internet connection. However, the internet is required to continue your course progress and earn a completion certificate.
Like on the website, all these courses feature audio-visual and text materials, which you can study at your own pace with accompanying assessments to gauge your understanding. Some materials are also integrated with the Filipino Sign Language features and audio narration. 
Tips and Warnings
You can enroll in multiple courses. Unless you want to specialize in a particular skill, you may enroll in various courses to acquire more skills for free.
Take the National Certification Assessment. Once you have your Certificate of Completion from a TOP course, proceed to any TESDA-accredited venue to acquire a National Certification (NC). NC II and III make you eligible to work abroad.
A TESDA online course consists only of reading materials and videos. Unfortunately, a TESDA online course will not provide you with hands-on experience with the skills you've learned. However, there are activities and assessments in each course that challenge you to apply the lessons. These activities will prepare you for your path toward the National Certificate.
Frequently Asked Questions
1. Who is qualified to enroll in the free TESDA online course?
Any Filipino (a student, a local worker, OFW, out-of-school youth, or a professional) is qualified to enroll in TESDA's free online course.
2. What are the documentary requirements I need to enroll in TESDA's free online course?
There's no documentary requirement needed to enroll in a TOP online course. What you need is just a stable internet connection, a valid email address, and a device for you to access the free online courses.
3. Does TESDA offer free foreign language online courses?
As of this writing, no foreign language online courses are offered by TESDA.
4. Are free TESDA online courses administered via an online platform like Google Meet or Zoom?
No. Courses are only presented as modules and recorded video presentations.
5. What should I do if I encounter a problem while taking a free TESDA online course?
For technical issues and concerns, you may send an email to [email protected]
6. How long would it take to finish a TESDA's free online course?
Since you can study the modules at your own pace, it depends on the time you spend on a course. Note also that accomplishing an online course has no deadline. 
References