Rice has been a staple of the Filipino diet since time immemorial. Therefore, opening a bigasan business or a rice retail business in the Philippines can be a profitable venture for you if the conditions are right.
As with any other food business, there are two ways to make this happen. Either start your own rice retailing business or franchise an already-established brand.
Each has pros and cons, so you should weigh your options carefully before venturing into this type of business.
Let this short article be your guide.
Table of Contents
What Is a Bigasan or Rice Retail Business?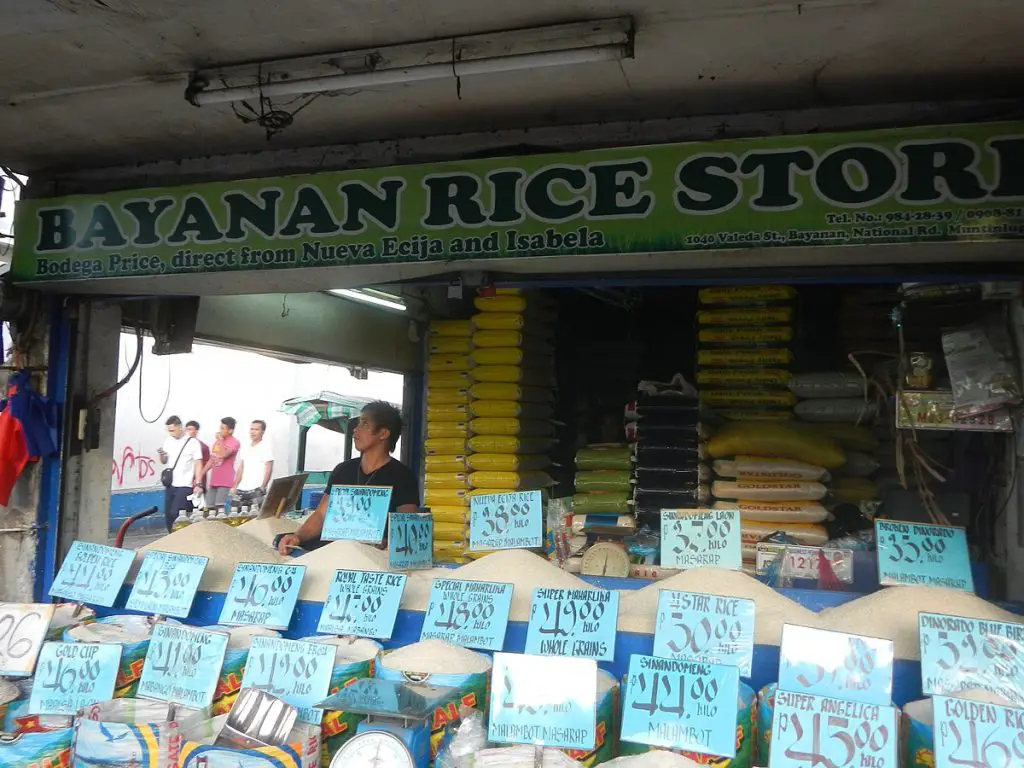 A bigasan is a retail store that sells a variety of rice. In the Philippines, this is typically done through a simple storefront where bags of rice are opened as a display for customers. The name of the variety of rice and the corresponding price are shown on each bag.
Customers need only tell the store's staff what variety and how much rice they buy. The staff will then put the requested amount in a bag and weigh it before the customer. After the customer pays for it, then the transaction is complete.
There are specialized rice businesses that sell only rice, but there are also retail outlets, such as sari-sari stores, that carry rice as part of their selection of products.
Bigasan Business at a Glance
1. Capital
How much capital you need to start a bigasan business depends on your business model. Capital investment may start from ₱50,000 (retailer) to ₱300,000 (franchise).
2. Customers
Residences, restaurants, hotels, and other establishments that sell rice meals.
3. Competitors
Usually, just other rice businesses. The supermarkets have a different client base since rice from supermarkets is usually at least 50% more expensive.
4. Who Is It For?
People who prefer to run a simple retail store with an already established market.
5. Pros & Cons
Pros:
Steady demand since Filipinos eat rice every day
It requires minimal marketing because consumers are already familiar with the product
Straightforward business with the potential to make a living out of it
Cons:
Rice is vulnerable to pest attacks, especially if stored improperly
The quality of rice deteriorates after three months; it spoils easily
Challenging to be different from competitors aside from the price
How Does a Bigasan or Rice Business Make Money?
Rice businesses typically buy their rice bags from a wholesaler. They then add a markup or "patong" to the cost of the rice. After that, they decide the price per kilogram to sell the rice to their customers. Whatever they earn from selling the rice becomes the income from the rice business.
Note that having a sizable margin is challenging unless you buy in bulk. That's why it's typical for a rice business to have a high capital requirement.
Where Can I Find a Rice Supplier?
If you are not getting a franchise, you must find a rice supplier yourself. This could be a wholesaler, a rice mill, or a farmer. You are more likely to know the best places to get rice if you search your area. However, here's a quick list of well-known rice suppliers in the Philippines:
If there is no viable rice supplier in your area, you may want to look for a franchise instead. Here's a quick list of rice retail franchises you can contact:
GRAINSMART – has more than 800 franchise branches nationwide. Aside from rice, they also have gas and water refilling business franchise packages. Their head office is located in Quezon City, Metro Manila.
Update: Bigasanko.com has been removed from the list due to an inactive social media page.
How To Start a Bigasan Business in the Philippines: 9 Steps
1. Research Your Market and Competitors
You can't expect to start a bigasan or rice retail business and succeed right away. You first need to know about your area's potential customers and competitors.
Find out the typical kinds of rice people in your area buy. How much do they pay for it? If you do start a rice business, then can you also sell it at the same or a cheaper price?
Next, you need to learn any information you can about your competitors. How many are there, and where are they located? If there are too many rice retailers, you may want to rethink starting one yourself.
2. Choose a Location Frequented by Your Target Market
Find a location where it's convenient for your customers to buy from you. Examples would be groceries or wet markets ("palengkes") where people are already conditioned to buy rice.
You also have to ensure enough space to store and display the sacks of rice in your chosen location. It's also ideal that you can keep the rice there safely so the product will be protected from heat, pests, and even floods.
3. Choose the Right Rice Supplier
With your research in hand, you now have to find a supplier for the rice typically bought in your area.
You have the option to:
Find a wholesaler or rice mill that can deliver to your area
Become a rice business franchisee
List all available suppliers and cultivate a long-term relationship with them. This way, you can avail of discounts when buying in bulk and provide your customers with a wide variety of rice.
Your goal is to get a price to remain competitive in your area. If you can find an excellent supplier, starting a rice retail business will be much cheaper than becoming a franchisee.
However, becoming a rice business franchisee has benefits that justify the additional cost. They already have an established way of getting a rice supply, so getting started's much easier. You can also learn how to run a successful bigasan from them.
4. Secure a License From the National Food Authority (NFA)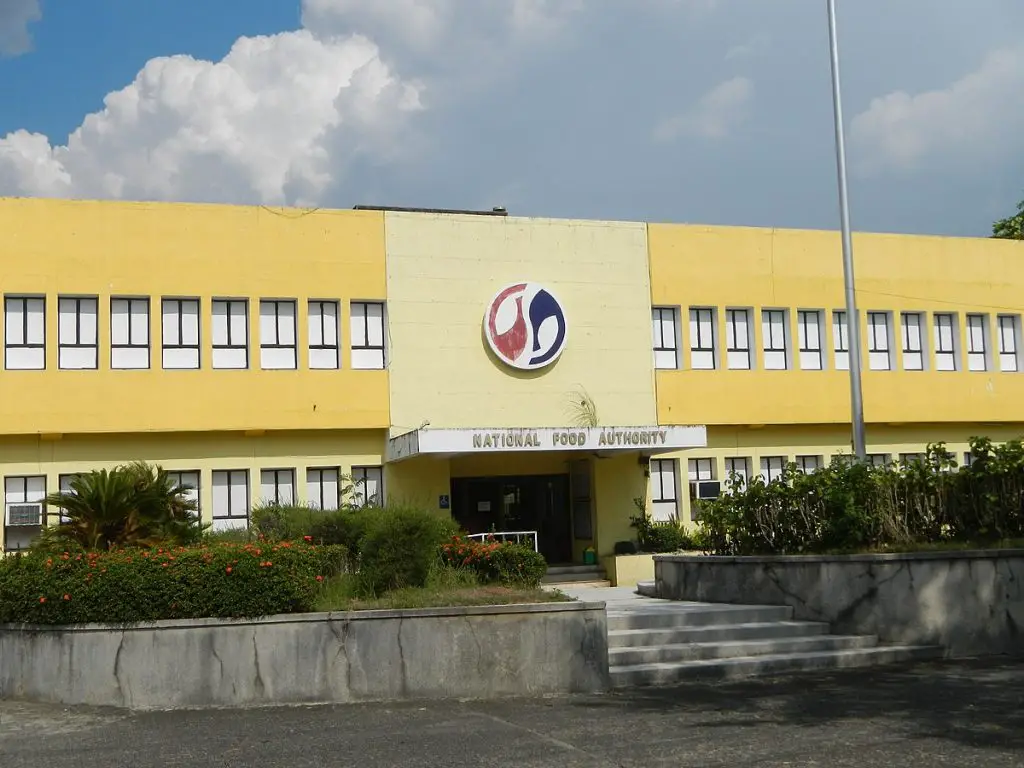 Once confident that you can successfully run a rice retail business in your chosen area, you must start with government compliance.
The law states that the National Food Authority (NFA) must approve every corn or rice business in the Philippines, whether commercial or NFA rice/corn.
If you plan to open numerous outlets, you need one license for your primary/principal store. All other outlets will be considered as branches.
To get the license, go to the NFA office that has jurisdiction over where you plan to establish the rice business in the Philippines.
Get the application form from the licensing officer (LO).
Submit the accomplished form and pay the application fee of ₱100. The license fee varies depending on your capital.
5. Ensure That You Have the Required Equipment and Facility To Start the Rice Business
An NFA personnel will personally visit your store to check for the following:
Calibrated weighing scale
Price tags (the price of the rice per kilogram)
White-painted rice boxes
Signboard (45 cm wide and 75 in long) showing your business name, NFA control number, and the words "Licensed Grains Retailer" or "Wholesaler"
Classification, variety, and grade of the rice grains you're going to sell
Once approved, the NFA inspector will issue you a notice of inspection. Bring this with the official receipt and proof of compliance with deficiencies (if any) to the NFA office to get the license.
For franchisees of Grainsmart, you don't need to file for a license because it's already included in their packages. The downside is that you need to shell out higher capital to start the franchise business–a minimum of ₱298,000 for Grainsmart.
6. Register Your Business
Register the bigasan business with the Department of Trade and Industry (DTI) if you'll operate it as a sole proprietorship or the  Securities and Exchange Commissions (SEC) for rice businesses run by a partnership or corporation.
You must also register with the BIR and get a business permit from your municipal or city hall. After that, your business registration is complete. Just note that you must file monthly, quarterly, and annual taxes. You also have to pay fees to your LGU quarterly or annually.
7. Set Up Your Bigasan & Store Your Rice Properly
Taking care of your rice starts from the supplier and ends only when your customers buy it. When transporting rice, separate it from other goods and make sure they're all appropriately covered. 
Otherwise, prolonged sun exposure will cause the rice to lose moisture and shrink by up to 3%. The insufficient covering may also expose it to flying weevils (bukbok), especially if the transport vehicle passes by rice fields.
Once it arrives at your store, handle it with care. Don't throw the rice bags, or the grains might break.
Keep the storage space clean and sanitized to prevent infestation of rats, molds, weevils (bukbok), and other pests.
Use the "first-in, first-out" inventory method to ensure that every sack of rice sold is high-quality and doesn't exceed its shelf life. Remember, rice quality decreases significantly after three months. Any rice that spoils will dramatically impact the profitability of your rice business.
8. Promote Your Bigasan
You should know what's essential for your customers when choosing a bigasan. Communicate that you can deliver that critical benefit.
You can be as creative as possible when promoting your bigasan locally and online. Talk to your neighbors—partner with other businesses. Join chat groups for the local community. 
There are many ways to promote a bigasan business. As long as your target customers are there, you should also promote there.
9. Be Strict With Your Inventory & Records
A common reason why a rice retail business might fail is because of poor inventory and record management. A few kilograms of lost or damaged rice can wipe out more than a day's worth of your income.
So make sure to be very strict in taking care of your inventory. You should also record everything that goes in and out of your store. 
If you don't know how to do your records correctly, you can use the template for the sari-sari store inventory and sales record provided here. It's the same concept, but you only have to list down your rice's different varieties, brands, and weights.
Tips & Warnings
Set aside a regular budget for the rice supply. Some dealers won't deliver rice to retailers unless they order a minimum amount of rice from them.
Try to avoid selling any rice on credit, especially for residential clients. It might be unavoidable for business clients; however, deal only with reputable businesses. Bad debts can severely impact your operations.
Go back to the main article: Best Small Business Ideas in the Philippines with High Profit