During the COVID-19 pandemic lockdowns, many Filipinos explored starting an online business to supplement their income. According to the Department of Trade & Industry (DTI), the number of online sellers increased to 93,318 in January 20211 from 1,700 during the start of the lockdown in March 2020.
The country's e-commerce transactions are expected to grow further in the coming years. If you're interested in riding the wave of online selling, chances are you've heard of the term 'dropshipping'. It's one of the most hyped-up ways of starting an online business that you'll hear about on social media.
This guide will help you understand the advantages and disadvantages of the dropshipping business model so you can decide if it's for you or not. 
Related: Best Business Ideas in the Philippines [Pandemic-Proof]
Table of Contents
What Is a Dropshipping Business?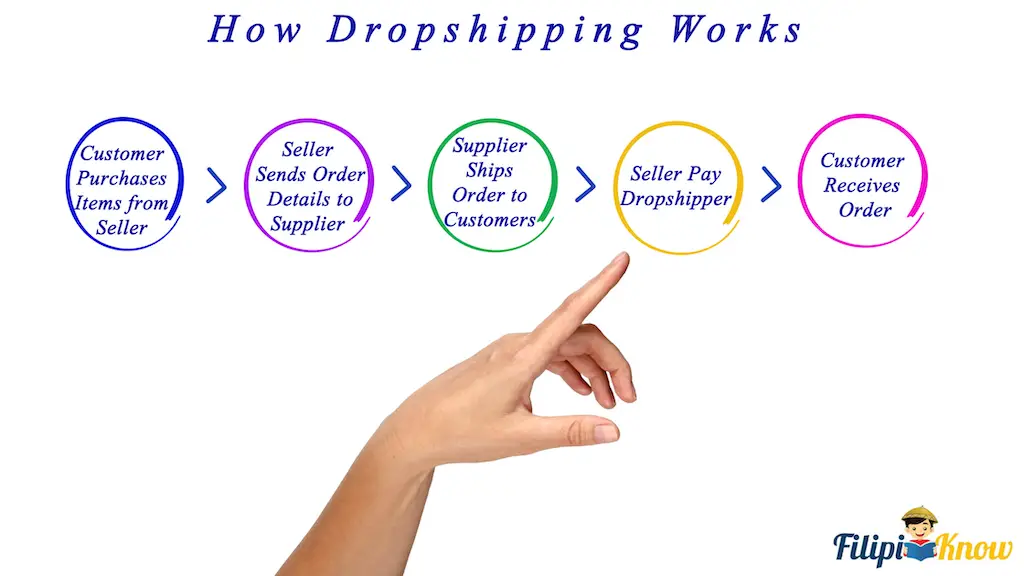 Dropshipping is a kind of online retail model where the store owner does not own or keep any of the products it sells. When a customer buys from this store, the store owner orders it from a third party to be shipped directly to the customer. 
To simplify, you can think of your online store as an agent for someone else's products. You handle the promotions and client relations, while the supplier handles the order fulfillment side of things. Note that since you are on the client-facing side of the business, it's your credibility that is on the line. 
How Do You Earn From Dropshipping?
Let's call the source of your dropshipping products the supplier. These dropshipping suppliers usually have a catalog of products where they indicate the prices they will charge you, the store owner.
You can add a markup to these prices when you put them in your store to sell to a customer. This markup will be the source of the revenue for your dropshipping store.
To summarize:
Your Revenue = (Marked-up Products – Cost of Products) x Number of Products Sold 
Once you subtract your expenses, such as taxes and marketing costs, from this revenue, you'll get your profit.
Your Profit = Revenue – Expenses 
Related: 41 Legit Ways To Earn Money Online in the Philippines
The Pros and Cons of the Dropshipping Model
To help you determine if dropshipping is right for you, let's discuss the advantages and disadvantages of the business model. First, the advantages include: 
Easy to start. Due to not having to worry about making your own products or maintaining an inventory, dropshipping has a lower capital requirement than other online retail models.
Easy to pivot to another product range. Because you are not holding any inventory, if you find that your chosen products are not selling well, then you can easily change the products you advertise in your store to a whole new line. On some platforms, it might just take a few clicks.
You can focus on growing your business. Since the supplier also handles the logistics side, you can focus your efforts on promoting your business to clients.
These advantages make dropshipping a business that many people can get into. However, you'll find that these advantages have accompanying disadvantages as well. 
High competition. Because it's easy to start a dropshipping business, you'll find that competition is really high. It's quite possible that you will find yourself competing in a tight price war with other dropshipping businesses that have the same suppliers as you.
No control over product and logistics. Relying on a third-party supplier means you have no control over the quality of their products. If you choose a supplier that is far away from you and your target market, this also means long shipping times. Lastly, if your client requests to return the product and your supplier refuses to comply, you might find yourself footing the bill.
Your credibility is on the line. If a client finds fault with the products you sell, it's your store that will get a bad review. You can't just blame your supplier and call it a day. Your dropshipping store relies heavily on a positive reputation to succeed. 
Dropshipping Compared to the Traditional Online Retail Model
Unlike the dropshipping model, the traditional online retail model requires you to handle both the inventory and logistics side of the business. This comes with its own advantages and disadvantages. 
Better quality control but more expensive to start. Since you hold the products yourself, you can ensure that your clients get exactly what they ordered. However, this also means you are paying for inventory and storage as well as spending time on managing delivery requests. 
Better relationships with clients. As long as you manage your clients well, you'll find that you can fulfill their orders faster and more accurately than with the traditional model. This is because you no longer need to coordinate with a third-party supplier during a client transaction. 
Spoilage and excess inventory are real risks. If you are handling products that depreciate, then there's a risk that they'll expire before you even get to sell them. You might also make the mistake of overbuying products that don't sell as much as you want them to. So, you might sell them at a loss just to get rid of them. 
If you are just starting out as an online retailer, you might want to start with dropshipping first. And then, once you get more capital and experience, you can mix the dropshipping and traditional online retail models together. 
Who Is Suited To Run a Dropshipping Business?
Not everyone can succeed with the dropshipping business model. Needless to say, it takes a lot of hard work to grow the business and turn it into your livelihood. Due to the requirements of the business model, people with certain skill sets may be more likely to make it work. 
They are excited to do marketing and sales work. One of the biggest aspects of a successful dropshipping business is promotions. People can't buy from you if they don't even know you exist. You have to put yourself out there. If you dread the thought, then this business may not be for you.
They have strong networking skills. Word of mouth is another big driver of business growth for the dropshipping model. Since you don't have a product advantage against your dropshipping competitors, you have to make it so that the people in your network think of you first. 
They manage customer expectations and concerns well. The dropshipping model has a real risk of not being able to fulfill your client's order properly. From even before they order, you should already be prepared to answer any questions they might have. And when you do get a disappointed client, you have to be very patient and professional. Getting caught up in their negative emotions may lead to a negative review for you. 
How To Start a Dropshipping Business in the Philippines: 6 Steps
1. Select a Niche for Your Dropshipping Business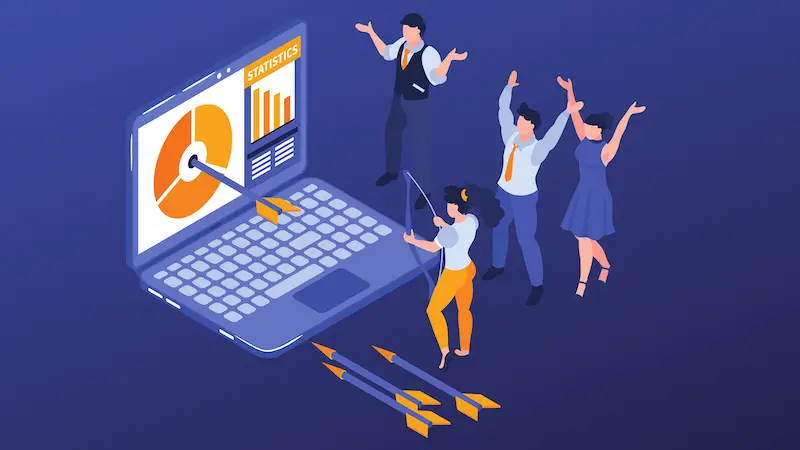 Before you select a niche, you have to understand exactly what a niche is.
A niche is a small segment of a larger market. This segment is defined by its own specific demands and preferences that are different from everyone else's.
When you target a niche, it means you are focusing your dropshipping store to cater to that segment's wants and needs. So, what product you carry and how you communicate will be totally different depending on the niche you select.
Niches can be very specific. For example, Head and Shoulders is a shampoo brand that specifically targets the niche of people who have a dandruff problem.
However, there are also broad niches as well. For example, jewelry is a broad niche category; specializing in wedding rings or pearl jewelry is a more specific niche. 
a. Choosing a niche
You have two options when selecting your niche. You can: 
Copy a popular niche. Starting a dropshipping business in a popular niche means you are riding an already successful trend. However, this is not recommended for beginners due to the intense competition. Most popular niches are broad categories such as health and beauty, women's clothing, and electronics.
Find your own unsaturated niche. Finding a niche that you can grow your business in means getting more specific than broad categories. For example, rather than choosing electronics as a niche, you can go deeper by choosing electronics for gamers instead.
If you have to choose a niche, might as well choose one that you are interested in. Remember, you will be handling the promotions for your dropshipping store. It's going to be very obvious to your customers if you are marketing a product that you have zero interest in. 
Ideally, choose a target market that you have first-hand knowledge of. Otherwise, invest time and effort in understanding the market you're targeting. If you learn what their demands and concerns are, then you can better communicate the benefits of choosing the products in your dropshipping store to them. 
b. Validating your niche
If you already have a niche in mind, it's time to put it to the test. There has to be a sizable number of people in your niche that are willing to pay for products that fit their interests or solve their problems. To check, you can: 
Explore social media. You can look for social media mentions of your niche's interests on Facebook, Twitter, and other platforms. You can even join Facebook groups if there are any existing for your niche. For example, a working mom group or a cycling hobbyist group. 
Check the views of YouTube channels related to your niche. If there's a good number of views and subscribers for these YouTube channels, then you know there's enough interest in that niche. As a bonus, you can check the comments to see what people are talking about related to that niche. 
Investigate the competition. It's really rare to find a niche that has zero competition. In fact, having zero competition might even be more worrisome since the reason might be that there is also zero interest in that niche. So, check if you have a healthy number of competitors. 
Read eCommerce reviews. While you are checking out the competition, take a look at the reviews their customers have left them. It's highly likely that you'll find crucial information on what's important to them and what the competition is currently lacking. 
Use keyword tools. If you are a bit more digital savvy, you can use some of the free keyword research techniques to validate your niche idea. You can check Google Trends, use the Google alphabet soup method, or use Ubersuggest. These tools help you determine the number of people searching for keywords related to your niche.
2. Identify Your Product Range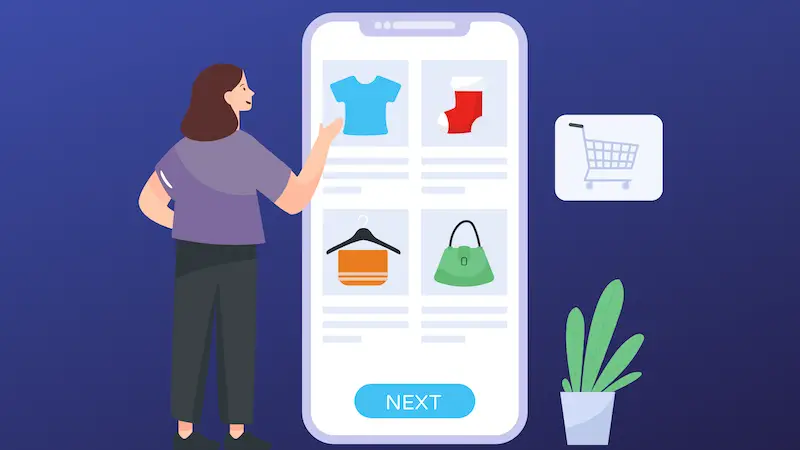 After selecting your niche, you now have to determine what kinds of products you will carry. If you did your research right, then this part of the process should be easier to do. 
You should think of products that help solve your niche's problems. For example, if you are targeting a niche of working moms, then you know that one of the biggest problems they have is managing their time and attention.
What products will help them? Maybe appliances that do the housework with a few presses of a button? Then, perhaps an air fryer will be a good product to sell to that market.
For the niche you selected, you'll be better equipped to create a list of products that they would be interested in. But here are some tips to guide you along the way: 
Identify your gateway product, also called the Hero or Alpha Product. As its name suggests, this is the product that will lead to more sales for the related items in your store. For example, your gateway product could be an air fryer. Then you can sell related products, such as a cooking oil sprayer or aluminum foil, to complement your gateway product. 
Carry a line of products that people will buy repeatedly. By selling consumables, then your customers can keep coming back for you for their needs. 
Watch out for problematic products. Since you are not handling the shipping yourself, you should be careful about carrying products that are fragile or expire quickly. You should also refrain from making products with a seasonal demand as your main product. Heavy and bulky products are also problematic due to the expensive shipping costs. And lastly, be careful about choosing products that have a high product return rate, such as clothes. 
3. Choose Your Dropshipping Supplier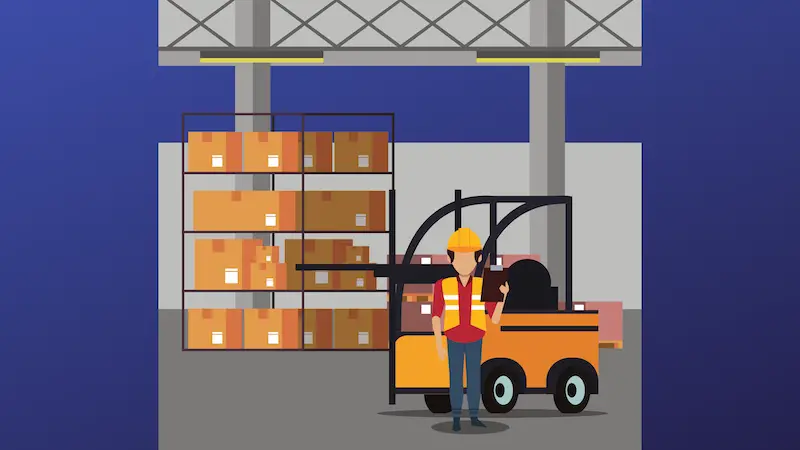 The next step, choosing your dropshipping supplier, is very important and you should take great care in selecting yours. The supplier is in charge of order fulfillment, so they are directly linked to the satisfaction of your customers and the ratings of your store.
There are two types of dropshipping suppliers you can work with: 
Dropshipping vendors have a limited but more unique product range. You'll find them in dropshipping platforms like Oberlo. However, they charge a higher price per unit compared to dropshipping wholesalers. 
Dropshipping wholesalers are suppliers who produce their items in a large volume and thus sell them at a wholesale price. Despite the name, you don't need to buy their products in bulk, and you can fulfill your client's orders regularly. You get the benefit of a cheap price, but their product range is usually commonplace.
There are many places to look for a dropshipping supplier for your store, each with its own advantages and disadvantages.
a. Local Brands
Local brands are dropshipping vendors that don't have a strong online presence yet since you rarely find them on dropshipping platforms. Their online presence is usually limited to the country they operate in. They are usually small but hard-to-find brands that carry a limited product range. 
Advantages: 
You can make your store more unique by carrying their rare, hard-to-find products. 
You can carry the local brands in your country and sell them to other countries. Or vice versa; you can look for local brands in another country and then sell them in yours. 
Disadvantages: 
They are hard to find so you need to spend time looking for and negotiating with them. 
Their products are usually higher-priced. Make sure to select them carefully with your target market's purchase habits in mind. 
Examples: MamaBearPH, Bags on Demand (Philippines), HotSox (USA).
b. Online Marketplaces
Online marketplaces are a valuable resource for finding dropshipping suppliers and checking out the competition. 
Advantages: 
You can check which products are popular in your niche. 
You can scout your competition and see what their clients are saying about their products. 
Disadvantages: 
It takes a bit of reverse engineering to find the suppliers that other dropshipping stores are using. 
You will be directly competing with these stores if you do choose the same supplier. 
Examples: Alibaba, AliExpress, Lazada, Shopee, Amazon, Etsy, eBay.
c. Dropshipping Supplier and Wholesaler Directories
These are where most dropshipping businesses get their suppliers. These websites are directories that contain a list of products available for dropshipping. Some dropshipping platforms also come with their own catalog of suppliers. 
Advantages: 
It's really easy to look for products that fit your niche since these catalogs are really extensive.  
It's also simple to choose a product and integrate it onto your chosen eCommerce platform. They also make it so that you can copy and paste their product descriptions to your store. 
The suppliers are already vetted, either by the platform or by other dropshipping businesses, so you can check their reviews to help you choose. 
Disadvantages: 
Since it's really easy to use, you can expect a lot of other dropshipping stores to carry the same products. 
Examples: Dropify, CJdropshipping, Chinabrands, eSources, DHgate, SaleHoo, FashionTIY, Spocket, Banggood, MegaGoods.
Note that you don't have to choose just one dropshipping supplier. Feel free to select multiple suppliers for your store so that you can have a unique range that truly fulfills your niche's needs.
Now that you have an idea of where to find your dropshipping supplier, make sure to contact them and ask any questions you might have. It's important to have a good relationship with them given how important their role will be in your business. 
Here are some things you should check: 
How do they take orders? Do you have to call manually, or can it be done automatically online? 
Ask for samples. You should see first-hand the quality of their service, packaging, and products.
How long are the delivery times? How do they deal with product returns? 
Do they have a pre-order fee or minimum order fee? What are their payment terms and options? 
Do they have a monthly or ongoing fee? If yes, you should probably avoid these suppliers because they can get very expensive.
Remember, just one bad supplier can totally ruin your store. So, make sure to spend the time needed to evaluate their products and capabilities yourself. 
4. Set up Your Online Store or Dropshipping Platform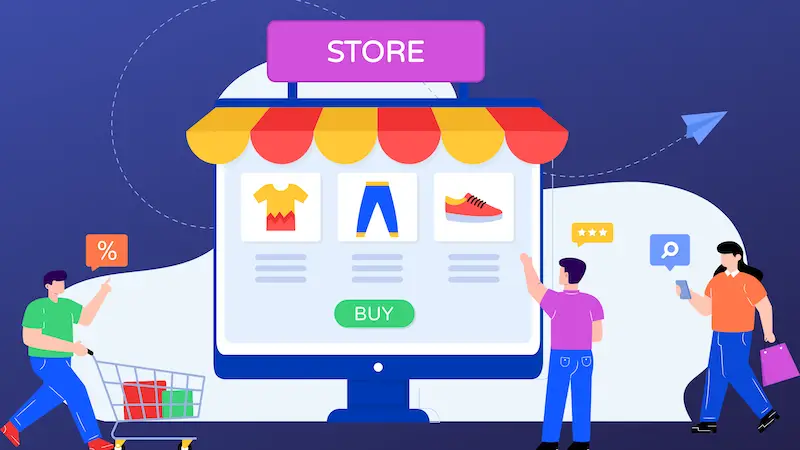 After carefully selecting your suppliers, the next step is to actually create your online dropshipping store. Here are different ways to set up your store or dropshipping platform:
a. Social media.
Social media platforms are one of the most popular places to set up a store. 
Advantages: 
If you already know how to use the platform, then it will be easier for you to set up your store as well as to tap your social network. 
There's already a lot of traffic inside popular social media platforms. 
It's free. 
Disadvantages: 
It's very cluttered so it might be difficult for your potential clients to find you. 
Payment gateways are not built-in to most social media platforms so you need to use external gateways, such as Paypal or GCash, for receiving payments. 
Examples: Facebook (Pages or Marketplace), Instagram. 
b. Your own website or eCommerce platform
Setting up your business in a platform you truly own means you have the freedom to do anything you want with it. 
Advantages: 
You can pretty much customize everything on your website. This includes the design, the payment options, the emails your customers get, and much more. 
Specialized eCommerce platforms, such as Shopify, make it easy for you to start. 
You can add blogs, videos, and other things to your website to drive traffic to your store. 
Disadvantages: 
You have to pay for a domain name and for web hosting. There is also a cost to customizing your website in the form of paid or premium plug-ins. 
There is zero traffic to your own site until you market it. 
It's fully customizable but you may need to hire a web developer if you don't want to learn the more technical side of building your own website. 
Examples: Shopify, WooCommerce, Wix, Squarespace.
c. Dedicated dropshipping platforms
These are websites that already provide you with a working dropshipping store that you can slightly customize based on your needs. 
Advantages: 
You can start easily and quickly since they provide you with a template from other successful dropshipping stores. 
Often comes with a dropshipping supplier catalog so you can also choose suppliers within the platform itself. 
Disadvantages: 
Does not usually offer full customization. Your competitors may also be using the same templates and suppliers.
You have to pay for a subscription fee to use their platform. 
There is zero traffic to your website until you promote it. 
Examples: AliDropShip, Oberlo, Resellee. 
d. Online marketplaces
These are websites that showcase products from different suppliers in their online catalog. Customers can easily order from this site and have it shipped to their location with a few taps of a button. 
Advantages: 
Popular online marketplaces, such as Lazada and Shopee, already have a steady traffic of customers who may buy from your store.
Online marketplaces don't usually charge anything to stores for signing up. 
It's easy to set up a store since you just have to take the time to upload the information about your product range. 
Disadvantages: 
There's a lot of competition and these competitors may already have a solid reputation. If your niche is the same as theirs, then it can be really hard to get your store off the ground. 
While you don't get charged for setting up your store, you do get charged with transaction fees for every product you sell. 
Your store looks the same as everyone else's and you might find it difficult to differentiate your store from others. 
Examples: Lazada, Shopee. 
5. Promote Your Dropshipping Business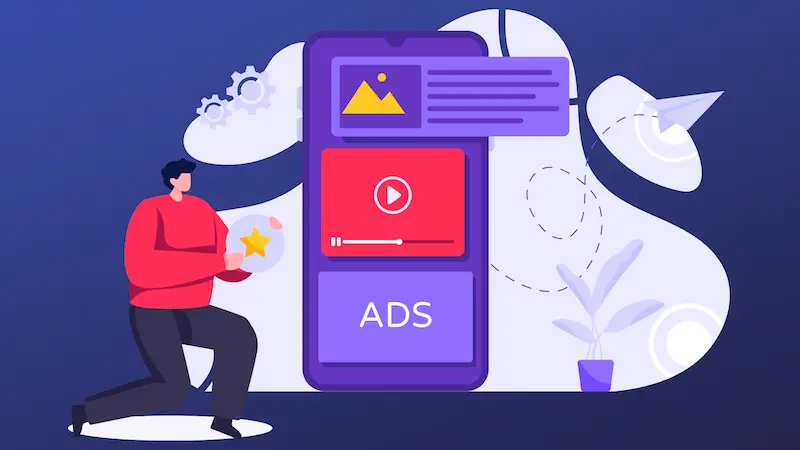 Once you're done setting up your store, it's now time to promote your business. There're a few ways to go about this, including: 
Marketing to a large audience. If you have a niche with a broad appeal, then you could try marketing to a large audience. However, more often than not, you will be wasting time and money talking to people who are just not interested in your products. 
Targeting niche communities. If you researched your niche well enough, then you probably have a good idea of the places where your potential customers usually spend their time. These could be Facebook groups, subreddits, forums, or even organizations in real life. Promote yourself in these communities but make sure to follow their rules. 
Tapping your network. This should probably be your first option when promoting your dropshipping business. Talk to the people who you know can benefit from your products. Not only are you helping them with their problems, but you can get actual, honest reviews about your store from them. 
At the start, you might want to do your marketing manually. Dealing with your clients firsthand means you are getting to know more about your niche.  
Once you have a better understanding, you might want to explore some of the ways you can market yourself online. Oberlo has a nice resource if you want to learn these tools yourself. As discussed below, these tools help you drive traffic to your store automatically, so it scales better than manual methods. 
Search Engine Optimization (SEO). When people are looking for something on the internet, they enter a keyword in a search engine, like Google, or video service, like Youtube. If you create content that will help address their search query and also drive traffic to your store, then you can make your dropshipping business grow. 
Affiliate Marketing. Rather than create content yourself, you may want to partner with YouTubers, bloggers, influencers, and other kinds of content creators to drive traffic to your store. When choosing who to partner with, make sure that they fit well with your niche. 
Paid Advertising. There are many kinds of paid advertising channels available online such as Facebook, Google, or Youtube ads. You might want to hire a professional to make these ads for you instead as they can get very expensive fast. And, if you don't know what you are doing, then you could just be wasting your hard-earned cash. 
6. Start Your Business Right With Complete Government Compliance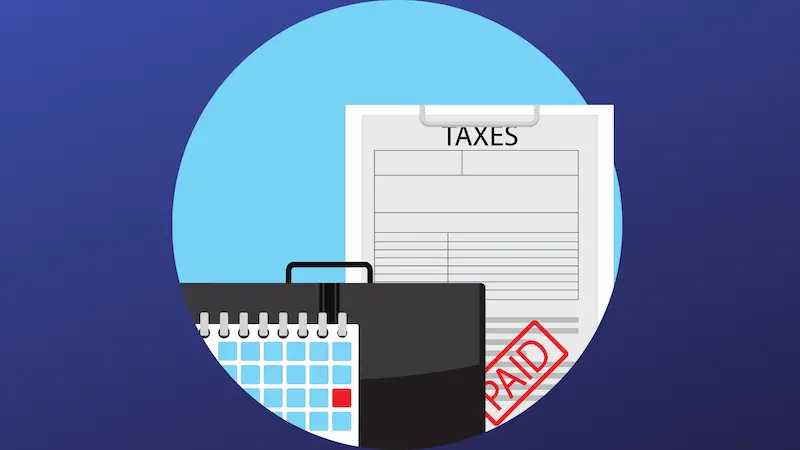 Due to the huge increase of online businesses during the lockdown, BIR issued a notice in 20202 to remind Filipinos about the need to be tax compliant.
Regardless of whether you are a dropshipping business or a traditional online retailer, you still need to register your business with the proper agencies and comply with your tax obligations. 
You need to do the following step by step: 
This will help you avoid any necessary penalties that you might get for non-compliance. Not only that, but if your business needs a loan, then it's easier to apply when you have the proper documents. 
Once you get everything in order, make sure to pay your taxes on time. The following are the types of taxes that online retailers (including dropshipping businesses) need to pay for: 
BIR Form 2550M & 2550Q – If you are earning more than PHP 3M a year, then you need to pay the monthly and quarterly value-added tax.
BIR Form 2551Q – If you are earning less than PHP 3M a year, then you need to pay the quarterly percentage tax.  
BIR Form 2316 – If you have employees, then you need to pay for the withholding tax on compensation.
BIR Form 0619-E – For the expanded withholding tax which is a tax prescribed on income payments and is creditable against the payor's income tax due. 
BIR Form 1701Q & 1701 – You also need to file your quarterly and annual income tax returns. 
Another requirement you need to comply with is to ensure that you are issuing a sales invoice to all of your customers. 
Related: An Ultimate Guide to Philippine Tax: Types, Computations, and Filing Procedures
Tips and Warnings
You might have heard of it being promoted in social media as an easy, low-risk way to make money, but dropshipping is not a guaranteed money-making success. Despite having a low barrier for entry, there's a large difference between just running a dropshipping store and making it successful. A successful dropshipping business relies heavily on bringing online traffic to your store, a process that might take a lot of time or money. 
It's easy to overlook the costs associated to making a dropshipping business successful. You may not have inventory costs, but you definitely have marketing costs. You might also find expenses, such as those for product returns, eating at your already low margins. Make sure to factor that into your computations when pricing your products. 
Beware of MLMs (multi-level marketing) or pyramid schemes masquerading as a dropshipping supplier. In June 20213, DTI issued a warning regarding online pyramid sales schemes. Certain MLM companies shifted to the dropshipping model during the COVID-19 lockdowns since it was hard to do their promotions traditionally. 
Competition in the dropshipping industry is highly competitive. Never stop researching and adding products to your store that your clients might be interested in. Once you grow your dropshipping business, you might want to consider adding self-made products to your catalog or products from suppliers that don't supply to other dropshipping businesses. It will help keep your store unique. 
Frequently Asked Questions
1. Which dropshipping platforms are popular among Filipino dropshipping businesses?
a. Shopee
Shopee is an online marketplace that is popular among Filipino dropshipping businesses due to how easy it is to set up a store there. In Q3 2021, Shopee.ph had almost double the traffic compared to its main competitor Lazada according to Statista4.
This is probably due to how they gamified their platform where customers can earn coins by visiting their site regularly and playing games. Earning coins allow users to get discounts on their online purchases. This may lead to businesses in Shopee getting more sales.
Shopee also focuses on sellers who carry small items that aren't that expensive. This is why most Filipino dropshipping businesses choose to open a store there.
Should you decide to set up your dropshipping business through Shopee, be careful about the coupon system. While it's true it can drive sales for your store, it can also eat away at your margins if you do not set it up correctly. 
b. Lazada
Lazada is the second most popular online marketplace in the Philippines. It attracts a different crowd compared to Shopee due to its focus on the LazMall promise of authenticity and also by carrying more expensive products. However, it's really difficult to put a dropshipping business under the LazMall banner.
You can still open a store there, but their search function prioritizes showing results for LazMall businesses. So, you may encounter difficulties if you are competing in the same niche as a LazMall seller. 
Note that both Shopee and Lazada have their own pros and cons. It's up to you to decide which is better for the nuances of your target market. You can always set up your store in both if needed. 
c. Facebook
Facebook is free and easy to set up. It's no surprise that it's a popular place to build a dropshipping store among Filipinos. According to DigitalInnov, a Philippine digital marketing agency, Facebook is still the most used social media platform at 96.2%5 in the Philippines in February 2022.
You can use Facebook Business Pages and Facebook Marketplace for your store and bring in a healthy amount of traffic to your dropshipping business. 
d. Instagram
Instagram is the third most used social media platform in the Philippines in February 2022. Since Instagram prioritizes photos and videos on its feed, it is best for lifestyle-related products such as travel, fashion, food, and other similar niches. 
There are advantages and disadvantages for each dropshipping platform. If you are having trouble deciding which one to pick, you can go back and think about your niche. 
Where is it more likely for your niche to browse or shop? 
Is your niche comfortable in using that specific platform? 
Is there an added value that you can provide your niche by choosing that platform? 
It might be difficult to answer these questions from the start. However, know that you are not limited to choosing just one platform. You can always expand your business to other platforms as long as your niche market is there. 
2. How much does it cost to start a dropshipping business in the Philippines?
Starting your own dropshipping business can cost as little as zero pesos. However, making it successful is a different scenario altogether. 
Here are some of the costs you can expect: 
a. Dropshipping Platform Costs
Depending on your chosen platform, the upfront costs can be as low as zero pesos (e.g., social media). However, if you choose to start your own website or e-commerce store, you are looking at around PHP 1,500 a month for using platforms such as Shopify or spending on domain registration and web hosting. 
Note that while online marketplaces, such as Shopee or Lazada, might not have any upfront costs, they do have transaction, service, and commission fees. These fees are deducted from your selling price, thus, reducing your profit margin. 
b. Product Samples
Depending on the niche you chose, the cost of your sample products can be cheap or expensive. You should expect an expense of anywhere from PHP 1,000 (e.g., small home items or consumables) to PHP 20,000 (e.g., electronics or small appliances) for your initial product range. 
It might be tempting to never order sample products from dropshipping suppliers; however, that's a sure way for your business to fail. Remember, it's your store's credibility on the line and a strong rapport with customers is the only way to succeed in dropshipping. 
c. Marketing Costs
If you are planning on marketing your store manually and by spreading word of mouth, then it's not going to cost you anything but your time. However, if you plan to use any of the paid marketing channels, then this can get really expensive fast. 
According to the online marketing platform WordStream, the average cost per action (CPA) for Facebook ads is 18.68USD6 or around PHP 975. This represents the cost you'll need to pay for just one person to click on your ad. And if they click on your link but don't buy anything, then you are still paying for that marketing expense even without any sale to show for it. 
There are other channels available, such as making your own landing page or paying for Google ads. However, all of them need to be studied and implemented properly to succeed. 
3. Is dropshipping still a profitable business in the Philippines?
Just like any other online retail business, it's possible to make a profit but it will require a lot of research and hard work from you. Since dropshipping companies tend to have similar products, you'll probably find that you need to compete on price or customer service. You can also leverage the power of online reviews. 
According to a consumer study done by the online marketing platform BrightLocal, 77% of people check online reviews7 before making a purchase decision. Due to the power of online reviews, many online businesses have tried paying for fake reviews.
However, people are also becoming wary now with 62% of people who believe they've spotted fake reviews. That's why it's important to invest time in managing your clients as sincerely as possible. 
4. I got a negative review for my dropshipping store. What can I do to resolve this?
Try to solve their concerns so you can negotiate with them to turn the negative review into a neutral or positive one. However, there will always be clients that can't be reasoned with. 
That's why you should always respond to your clients, whether the review was positive or not. According to a consumer study done by BrightLocal, 89% of people would more likely patronize a business that responds to all reviews, regardless of whether they are negative or positive. 
Make sure to add a human touch to your responses. Nobody likes the same copy-paste response every time. 
5. Can I add my own products to my online dropshipping store?
If you are using a platform such as your own website or e-commerce store, then there's nothing stopping you from adding your own products. That's actually a good way to make your store unique and competitive. 
However, if you are using dedicated dropshipping platforms, then they may have some restrictions on what products you can add. After all, if you are making your own products to sell online, then that's not really considered dropshipping anymore.
References