Being creative and resourceful with money helps you get through the hard times.
Aside from saving and living frugally, increasing your income is vital, too. After all, bills keep piling up, and food won't magically appear on your table, right?
Whether you're in between jobs, looking to earn extra cash, or having a lot of free time, an online job or business suits your needs, skills, and situation. You can earn money online in the Philippines by selling physical and digital goods, offering services, or doing easy tasks.
Need any ideas for making money online? Start your next profitable venture with this compilation of legitimate online income opportunities for Filipinos.
Table of Contents
At a Glance: Complete List of All Legit Ways To Earn Money Online in the Philippines
Save time looking for the best opportunities to earn money online using our list below:
| | | |
| --- | --- | --- |
| Top Online Money-Making Opportunities | Estimated Earnings | Difficulty Level |
| Blogging | Php 5,000 – Php 100,000+ a month | Moderately Challenging |
| Affiliate marketing | Around 5% – 7% commission for every successful sale | Medium |
| Online reselling business | Medium to high-profit potential | Medium |
| Freelancing | Low to high-income potential, depending on the nature of job and skill level | Medium to Difficult |
| Typing jobs | Php 100 – Php 200 per hour or Php 5,000 to Php 10,000 and above per month | Easy |
| Vlogging | High-profit potential (six-figure monthly income for popular YouTube channels) | Challenging |
| Teaching English online | Php 90 – Php 250 per hour or Php 20,000 to Php 60,000+ per month | Easy |
| Influencer marketing | High-profit potential (six-figure monthly income for top influencers) | Moderately Challenging |
| Selling homemade food online | Medium to high-profit potential | Moderately Challenging |
| Answering online surveys | Php 2.50 to Php 180 per survey | Easy |
Other Money-Making Opportunities
Hot Ideas
Selling Physical Goods
Starting a dropshipping business
Selling pre-loved items
Creating and selling handcrafted items
Selling Digital Products
Ebooks
Online courses/Webinars
Podcasts
Photos
Designs
Music
Websites, domains, and other flippable digital properties
Selling Services
Coaching/consulting services
Answering questions in your expertise
Sharing innovative ideas with companies
Teaching music lessons
Online tutoring
Answering homework questions
Offering translation services
Offering online recording or voice-over services
Offering Excel or Spreadsheet services
Offering traditional/digital art commissions
Offering video/audio editing services
Becoming a remote customer service representative
Becoming a remote real estate specialist
Doing Easy Tasks
Doing micro jobs
Testing websites, apps, or software
Referring customers
Live streaming
Joining online trivia quiz shows
Reading news and articles
Playing mobile games
Watching videos
Top 10 Legit Ways To Earn Money Online in the Philippines
1. Create and Monetize Your Blog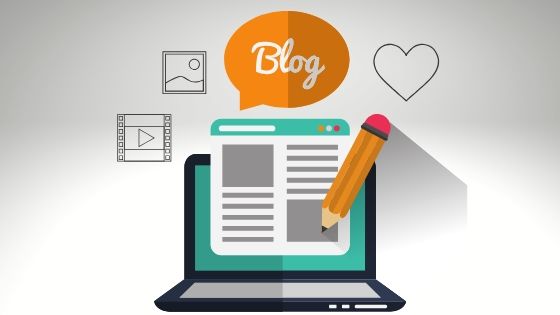 Ideal for: People who can share their expertise on a specific niche and engage an online audience
How much you can make from blogging: Php 5,000 to Php 100,000+ monthly
Difficulty level: Moderately challenging
Necessary skills and tools:
Your own domain name
Website hosting service
Good writing and SEO skills (nice to have but not required to start)
How blogging works
Despite the dominance of social media, blogging still offers a lucrative opportunity for Filipinos to make money without stock market.
The word blog is the abbreviation of "weblog" which is used to refer to online diaries or websites that maintain "an ongoing chronicle of information"1. Today, blogs regularly publish articles and present them in reverse chronological order.
Not all websites are blogs but blogs can either be websites that put their new content front and center (just like what we do here in FilipiKnow) or just part of a website (think of company websites with a static homepage and a separate page where you can read the latest blog posts)2.
Blogs are different from vlogs. Whereas blogs have content presented in text or image formats, vlogs (short for "video blogs") focus mainly on video content, the finest examples being the content you regularly watch on YouTube.
It's easy to start as a blogger. You don't have to be a graduate of journalism, English, or any communication-related course. There's no age limit, either. Blogging is open to all age groups—teenagers, college undergraduates, stay-at-home parents, and even tech-savvy senior citizens.
All it takes to start blogging is having a passion and expert knowledge of a specific field and the ability to create content around your expertise that readers will find valuable. 
The profit-making potential is promising for Filipino bloggers, with revenues increasing to six-digit figures. 
However, blogging is far from being a get-rich-quick scheme. You have to invest much time and effort into making your blog successful. It's like running your own media company. At least when starting out, you'll be doing everything—from content planning, writing, and uploading to promoting your blog.
Ways to earn money through blogging
For first-time bloggers, here are the methods for monetizing a blog:
1. Online advertisements
Joining an advertising network is the easiest and quickest way for new bloggers to earn recurring income. 
When you sign up with an ad network like Google AdSense, ads related to your article will be automatically posted on your blog. You make money each time someone clicks on a Google ad link. 
Once your revenue reaches or exceeds $100, Google will pay you via direct bank transfer.
2. Affiliate marketing
Another way to make money from blogging is to promote affiliate products and services on your blog.
Join a company's affiliate program to get an affiliate link that you'll put in your blog post related to the product or service to promote. You earn a commission for every purchase made through your affiliate link. 
Affiliate marketing requires more work than online advertising on your blog, but it's more profitable because you can earn more from a single sale than a single click on an ad link.
3. Selling your own products or services
Do you have an online business? You can use your blog to promote whatever you're selling and get more people to buy from you.
Many bloggers today sell e-books and merchandise such as shirts, caps, mugs, and eco bags with their blog logo. Some also use their blog to promote their services like content writing, SEO, financial planning, event planning, speaking engagements, consultancy, real estate brokerage, etc.
To promote your online business through your blog, you can add a page containing a list and description of your products or services and your contact information. Or mention your products or services in your related blog posts. You can insert links to your e-commerce website if you have an online store.
4. Brand partnerships/Sponsored posts
Once your blog has gained more web traffic and readership, companies in your niche may start noticing you and offer to pay you for helping them promote their brand.
Brand partnerships allow bloggers to earn money online from publishing reviews and promotional content (usually with a link to the company website) on their blogs. 
How To Start Blogging in the Philippines
Decide on what you'll be writing about. Your niche can be food, travel, personal finance, fitness, gadgets, make-up, or anything you're passionate about. 
Identify your target audience. Your readers will largely influence the tone and personality of your blog. Consider your target audience's age, location, interests, and needs.
Plan your content calendar. Your content calendar must answer what and when you'll post. Develop your topic ideas and publishing schedule for a few months ahead.
Secure your blogging must-haves. These include a laptop, internet service, domain name registration, web host, and blogging platform (e.g., WordPress, Blogger, Tumblr).
Write and publish high-quality content. Make sure each post provides valuable and actionable information to your readers. How-to articles, guides, and listicles are among the content types people would love to read. Aim to post at least one article per week.
Promote your blog. Two of the best ways to drive traffic to your blog are promoting it on social media and guest posting on relevant blogs within your niche.
2. Join Affiliate Programs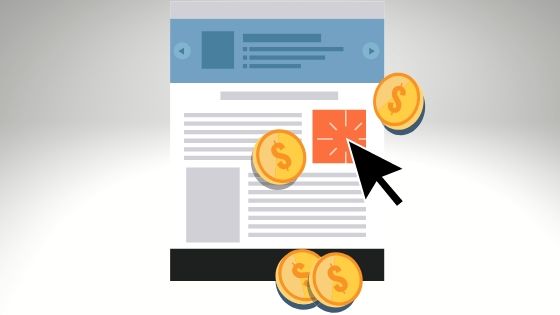 Ideal for: Bloggers, vloggers, and social media-savvy people
Difficulty level: Medium
How much you can make from affiliate marketing: Typically, 5% to 7% commission per successful sale, sign-up, or booking
Necessary tools: A blog, YouTube channel, or social media page/group (e.g., Facebook, Instagram, Twitter) with existing followers
How affiliate marketing works
Affiliate marketing is a perfect business idea for those who don't have the means to create their own products or keep a product inventory. 
If you have a blog, YouTube channel, Facebook page/group, or any social media platform with a sizeable following, make the most of it by partnering with different companies through their affiliate programs.
To increase their sales, companies pay external partners (called "affiliates") to help them promote their brand and drive potential buyers to their e-commerce store or online booking platform.
All you have to do is to recommend your partner brand's products or services through your online platform. You'll be paid a commission (either a fixed amount or a percentage of a sale) for every successful purchase made through your affiliate link.
How To Start Making Money Through Affiliate Marketing in the Philippines
1. Find brands you'd like to partner with
Choose a brand partner whose products or services will likely appeal to your online audience.
There are three ways to find affiliate programs online.
The first option is to do a Google search for companies that accept applications for their affiliate program. For local brands, search for
You may also visit your favorite brand's official website and check its Affiliates or Partnerships page.
Here are examples of known brands with affiliate programs in the Philippines:
Lastly, you can use an affiliate networking website. It's an online marketplace with various affiliate programs from various international brands.
Here are some affiliate networking sites that accept affiliates from the Philippines:
Editor's note: If you own a website/social media page/YouTube channel that mainly targets readers/viewers from the U.S., promoting products from Amazon.com through the online marketplace's own affiliate program can be very profitable (we're talking about thousands of American dollars per month based on my personal experience). However, it takes several failures and a deeper knowledge of SEO (search engine optimization), especially keyword research and link building, to reap success from this. Not to mention Amazon's penchant for slashing its affiliate commission rates at a moment's notice, like what happened at the height of the 2020 pandemic3. Therefore, it's important to diversify so your business won't revolve around a single monetization strategy like affiliate marketing.
2. Apply for your chosen affiliate programs
Follow the instructions on the brand's website to submit your application. Usually, potential affiliates are required to set up a publisher's account. 
Depending on the brand, interested affiliates may have to go through a selection process based on qualifications such as the number of followers and engagement rates.
3. Receive your affiliate link/promo code
Once your application is approved, you'll be given a unique URL or code that you'll use for affiliate marketing.
4. Promote the brand
Choose a product or service from the brand or affiliate networking website you recommend to your online audience. Then create content related to the product/service, such as product reviews, informative articles, tutorials, and product guides. 
Write your posts in such a way that allows you to share your affiliate link/promo code naturally without sounding too hard-sell. Insert affiliate links in your blog posts, Facebook/Instagram posts, tweets, or YouTube video descriptions.
5. Start earning commissions
Get paid each time someone clicks on your affiliate link and then buys something from your partner brand or when someone uses your promo code upon checkout.
3. Start an Online Reselling Business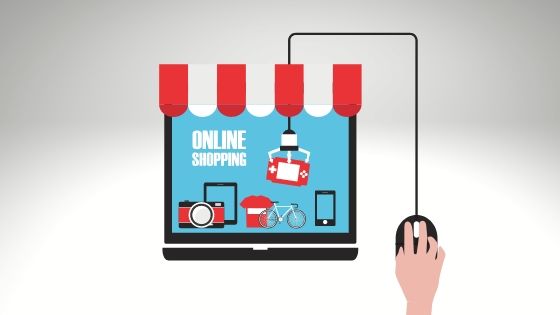 Ideal for: People looking for an easy way to start a business with a low capital 
Difficulty level: Medium
Profit potential: Medium to high
Necessary tools: Business accounts on social networks and/or seller accounts on e-commerce platforms
How online reselling works
Online reselling is simple: You buy products in bulk at low prices and resell them at higher prices to make a profit.
This is why online reselling attracts aspiring entrepreneurs regardless of age, education, experience, and income status. No wonder—it's so easy and cheap to start. An e-commerce business can be fully managed from home.
Online buy-and-sell businesses in the Philippines are becoming more profitable now than ever. More buyers are now getting essentials online—a growing trend expected to continue for the long haul.
Here are some of the most in-demand products in the new normal:
Food products
Groceries
Health and sanitation essentials (e.g., face masks, rubbing alcohol, hand soaps, hand sanitizers, vitamins, thermometers, etc.)
Computer equipment, smartphones, and other work-from-home gadgets (including LAN cables and Wi-Fi adapters)
Learning worksheets for children
Clothes
Skincare and beauty products
Exercise gear (including dumbbells, yoga mats, etc.)
Bicycles
Pet food and supplies
How To Start an Online Reselling Business in the Philippines
1. Make a business plan
Plan your business first. Don't skip this step even when starting a small business online.
Developing a business plan involves researching your business idea and studying your target market. This will help you assess if your idea is profitable and if there's a market demand for your products. It also allows you to identify potential challenges, the resources you need, and your strategies for selling online.
The Department of Trade and Industry (DTI) has a business plan guide you can refer to when you write your own plan. Although the DTI guide caters to traditional businesses, some pointers can help you plan your online retail business.
2. Register your online business
Business registration is still necessary even though you don't have a physical store. Not only does it make your business legitimate, but it's also required to start selling online. 
Lazada and Shopee, for instance, allow only registered sellers to use their respective e-commerce platforms. Likewise, your suppliers may ask for proof of business registration, mainly when you apply to become an authorized retailer of a known brand.
Here are the usual business registration documents you need to secure before selling online:
3. Find your suppliers
Contact different wholesalers of the product you want to sell and inquire about their pricing and other terms. Go with suppliers offering the best pricing, so you can sell products cheaply while still earning good profit.
4. Set up your online store
For beginners, selling products on social media is the easiest way to start a retail business online. You can create business accounts on Facebook and Instagram where you post what you're selling and receive customer orders. 
Register for a seller account with e-commerce websites such as eBay, Facebook Marketplace, Lazada, and Shopee to reach a lot more buyers and increase sales. These online marketplaces provide sellers with tools for listing products, managing orders, processing and receiving payments and tracking sales data. 
Lazada and Shopee even have their own network of delivery partners so that sellers can save time shipping products to customers. If your e-commerce platform doesn't have this feature, you can ship your products through courier services like LBC, Lalamove, Grab Express, and Happy Move.
5. Promote your online selling business
Let people know you're selling online. Tell your family, friends, and anyone you know about your business. Encourage them to recommend it to their friends. 
Also, market your business on social media by sharing product announcements, relevant news, and articles about your products. 
6. Start accepting orders
If your promotional efforts are effective, you should receive inquiries and orders soon. Always respond promptly to customers and provide good service so that they'll keep coming back.
4. Offer Freelance Services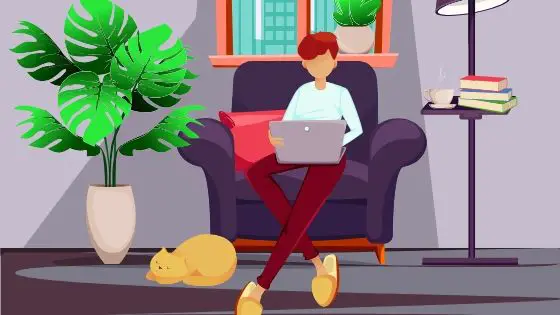 Ideal for: College students, fresh graduates, professionals, stay-at-home parents, and anyone who prefers working from home to formal employment
Difficulty level: Medium to difficult
Profit potential: Low to high, depending on the nature of the job and skill level
Necessary skills/tools:
Technical skills and knowledge relevant to the job (for specific fields such as IT, design, marketing, finance, etc.)
Resume, cover letter, and professional portfolio (a collection of your best work samples)
Laptop with a stable internet connection
Your own workspace at home
Other tools and equipment required for specific jobs (e.g., headsets for online tutors and call center agents)
How freelancing works
Freelancing is like a hybrid of employment and entrepreneurship
Like employees, freelancers practice their profession—but usually in their homes rather than offices. Like entrepreneurs, freelancers run their own businesses but sell their services instead of a product.
Providing a freelance service is a great way to earn money online using your skills. Freelancing allows you to choose when and how long you want to work, the clients you'd like to work with, and how much you want to get paid.
How To Start Freelancing in the Philippines
1. Choose the most suitable career for you
Figure out the service you want to offer online based on the skills you excel in and what you enjoy doing.
For example, if communication is your strongest suit, consider home-based writing, editing, digital/social media marketing, ESL (English as a Second Language) teaching, customer service, and other related jobs.
If you don't have marketable skills yet, you have several freelancing options. Home-based jobs such as data entry, transcription, and virtual assistance accept students, fresh graduates, and others without work experience.
2. Develop the necessary skills for the job
Launching your freelance business is much quicker if you're already equipped with all the skills needed to get the job done. 
But if you lack specific skills, take the time to learn them before applying for freelance jobs. Attend relevant online courses, watch video tutorials, and read educational materials online. 
3. Set your freelance rates
Decide how much you'll charge clients for every service you offer. Research the typical range that freelancers are paid according to job, experience, and skill level.
4. Find freelancing opportunities
Start your freelance job hunt by asking family and friends for referrals. They may know clients that need freelancers for their projects. Also, try contacting former employers and colleagues to check if they're looking for independent contractors.
At the same time, use freelancing sites to find clients. Online job marketplaces such as Upwork, JobStreet.com, and Onlinejobs.ph are among the most popular sites for searching for freelance jobs. 
Job seekers must create an account and a profile with these websites to start looking for freelance jobs and be found by clients who might need their services. 
5. Start pitching out to potential clients
After finding the right prospects for your home-based career, apply online. 
Clients usually ask for your resume and work samples to see if you fit the job. Send a compelling cover letter to highlight your qualifications along with these documents. 
Like any traditional employee hiring process, freelancers typically undergo exams and interviews per client. 
If your application is successful, the client will send you a contract or job offer (or any written document with the terms of service). Review the contract and negotiate the terms if you must. 
Once you've reached an agreement, you can start working and earning online. 
5. Do Typing Jobs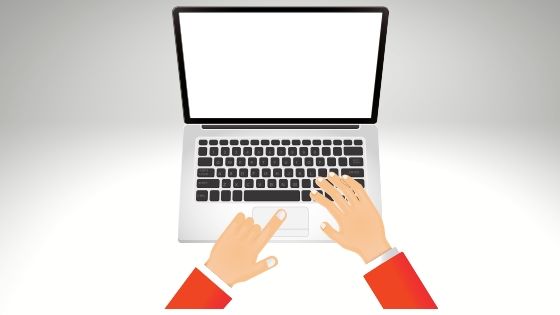 Ideal for: Students, stay-at-home parents, employees looking for an easy way to earn extra income, people in between jobs, and anyone without work experience
Difficulty level: Easy
How much you can earn from typing jobs: Around Php 100 to Php 200 per hour or Php 5,000 to Php 10,000+ per month
Necessary skills/tools:
Fast and accurate typing skills (at least 60 words per minute)
Microsoft Office proficiency
Laptop with a stable internet connection
How data entry works
Copy typing or data entry jobs are among the easiest ways to earn money online for Filipinos. Data entry doesn't require much knowledge, skills, and equipment. You need a computer with Internet access and the ability to type quickly to provide online typing services.
Data entry involves typing text from an image or a scanned PDF document into a database or a certain file format (usually MS Word). The faster you type, the more you earn—whether the client pays per hour or per word. 
How To Start Earning Money Online Through Typing Jobs in the Philippines
Find side gigs on freelancing or copy-typing sites and send your application through such platforms.
Here are some websites where you can apply for typing jobs:
6. Create YouTube Videos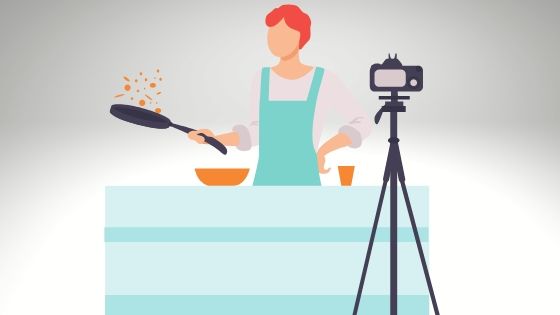 Ideal for: People of all ages who can be friendly and relatable on camera, with a little sense of humor, and can produce exciting and shareable video content
Difficulty level: Challenging
Profit potential: High
Necessary skills/tools:
Video production and editing skills
Communication skills
High-quality camera or smartphone built for vlogging
Tripod
Microphone
Editing software
How vlogging works
With the different money-making opportunities on YouTube, more and more people are hopping into the vlogging bandwagon. 
Vlogs (short for video blogs) are a huge thing in the Philippines. Based on We Are Social 2020 data4, 80% of internet users aged 16 to 64 watch videos online. Take advantage of this large local audience (plus viewers from around the world) by creating your own YouTube channel and monetizing it.
Ways to earn money online through vlogging
1. Advertisements
When you view a YouTube video, a short ad may play at the beginning or middle of the clip. That's how most YouTubers earn money online. 
The most common monetization method on YouTube is through Google AdSense, a platform that matches ads to a YouTube channel. Advertisers pay for every 1,000 times their ads were viewed on your videos5. YouTube takes its share of the advertising revenue and then pays you a percentage of the ad revenue. 
The more companies invest in ads on your videos—and the higher value your videos and audience offers to their business—the higher you get paid as a YouTuber.
2. YouTube Premium
Vloggers can also earn through YouTube Premium, a subscription-based service that allows members to watch ad-free videos for a monthly fee. If you make your videos available on YouTube Premium, you'll get paid a portion of the revenue from subscription fees based on how long viewers watch your content.
3. Channel memberships
You may also have your fans join your YouTube channel and offer them bonus content (e.g., special videos, emojis, badges, etc.) for recurring monthly payments.
4. Brand sponsorships
Another way to monetize your YouTube channel is to work with companies as influencers or affiliates.
YouTube influencers and affiliates are paid to promote a brand in their videos. Brand promotion can be in the form of product mentions, placements, or reviews. Vloggers then put a link to the product or coupon code in the video description. The partner vlogger gets a commission when a viewer clicks on the link and buys something.
The most lucrative way to earn money online for YouTube content creators is by attending a partner brand's event and vlogging about it, for which they can be paid as much as Php 300,0006.
5. Merchandise sales
YouTube has a merchandise shelf feature allowing vloggers to showcase their official branded merchandise to viewers. The merchandise shelf (up to 12 products) is displayed below the videos, which fans can browse and purchase. 
6. Sell your products or services
This is not a built-in monetization feature on YouTube, but you can use your channel to maximize the sales of your existing online business.
Are you selling a product or service that your audience might find interesting or relevant to them? Promote it in your videos and provide links in the description box.
7. Super Chat and Super Stickers
These YouTube monetization features earn you money when viewers pay to highlight their messages or see an animated image appear in your live chat feed.
How To Become a Filipino Vlogger and Make Money on YouTube
1. Understand how YouTube works
Don't just upload videos on YouTube without knowing how the platform works. Explore the site, watch popular videos, and note how vloggers can increase and engage their subscribers.
2. Identify your target audience and niche
What type of videos do you want to make? Consider what you're knowledgeable and passionate about. The most popular vlogs nowadays focus on food, make-up tutorials, product unboxing and reviews, DIY tutorials, fitness, gaming, and entertainment. Your channel may revolve around those topics, or you can avoid the usual.
With your niche in mind, determine who your ideal audience is. If you know your target audience on YouTube, you can plan your content to fit their interests and needs.
3. Plan your content
More than just creating videos and sharing them online, vlogging involves planning your content to attract many viewers. A large viewership makes it easy to make money from your YouTube channel.
To plan your YouTube content, list the specific topics you'll make videos on, outline each topic, and assign a corresponding schedule for video production, editing, and uploading.
4. Produce your first video
Start shooting for your first video once you have all your vlogging gear and materials ready. Remember to relax, be yourself, and have fun! That way, it'll be easier to connect to your audience.
Make your video look professional and exciting by editing it. It's all right to use basic video editing software. Even the built-in apps on your computer (like iMovie or Windows Movie Maker) will do. You need to make simple edits like cutting out unnecessary parts, adding audio and visuals (e.g., text, graphics, voice-over, background music, etc.), and compiling clips into a cohesive video.
5. Create a YouTube channel and upload your videos
Set up a dedicated account on YouTube for your professional vlogging channel. Give your channel a catchy and easy-to-remember name. 
Now you're ready to add your video to your channel! While your video is uploading, optimize it so that viewers can easily find it. Create an attention-grabbing title, add tags, and make a thumbnail for your video.
6. Enable monetization for your channel
After uploading your first video, you don't automatically earn money. It takes some time to start making money on YouTube. 
You must reach 1,000 subscribers and over 4,000 accumulated watch hours within 12 months. Only then can you join the YouTube Partner Program, which gives access to the platform's monetization features.
To apply for the program, turn on monetization in your account settings. Aside from the YouTube Partner Program, you may also list your videos on YouTube Premium.
7. Teach English Online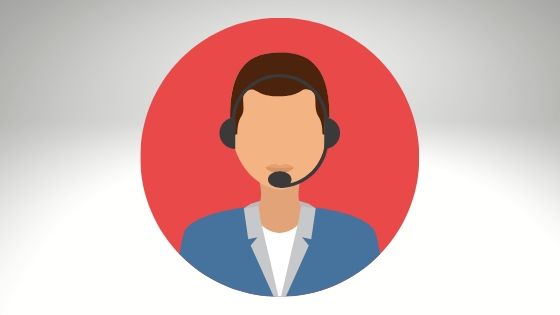 Ideal for: 
College students and graduates who speak English fluently and love talking to people from different cultures
Licensed English teachers and professors who want to earn additional income from home
Difficulty level: Easy
How much you can earn from teaching English online: Php 90 – Php 250/hour or Php 20,000 – Php 60,000/month
Necessary skills/tools: 
Strong command of English
Excellent communication and interpersonal skills
Laptop with HD webcam
Stable wired internet connection (at least 3Mbps)
Headset with microphone
How online English teaching works
If you speak like a native English speaker, getting into ESL (English as a Second Language) teaching is easy. And if you're outgoing and friendly, it's easy to last long in this home-based career.
ESL teaching jobs don't require a degree in education and professional teaching experience. This is because online English tutors don't teach in a traditional classroom. Instead, they're paid to help students practice conversational or business English via Skype or any video chat platform. ESL students are usually from South Korea, Japan, and China.
The best thing about this home-based job is its flexibility. You're free to decide when you want to teach and for how long per day, though some companies require a minimum number of teaching hours per week. 
ESL teachers are paid per minute or hour worked. Each online class typically lasts 30 minutes.
How To Become an Online English Teacher in the Philippines
1. Create or update your resume
Customize your resume to suit online teaching jobs. Highlight your skills, competencies, and work experience in English, communication, and teaching/tutoring. For example, if you have call center experience and training, make sure it stands out in your resume.
2. Find an online ESL teaching job
Many online ESL companies here and abroad hire Filipinos as English teachers. Start your job search by browsing through the websites of known and reputable companies, such as the following:
You may also look for ESL teaching gigs on job search websites such as Onlinejobs.ph, JobStreet.com.ph, and Kalibrr.
3. Submit your application
Once you find the companies you want to work for, apply as an online English teacher on their website. Application processes vary per company, but usually, applicants undergo a grammar exam and a demo teaching session.
4. Schedule your classes and start teaching
After you're hired, you'll be oriented on everything you need to learn about the job. You can then start scheduling your first class and teaching your first student. 
8. Become a Social Media Influencer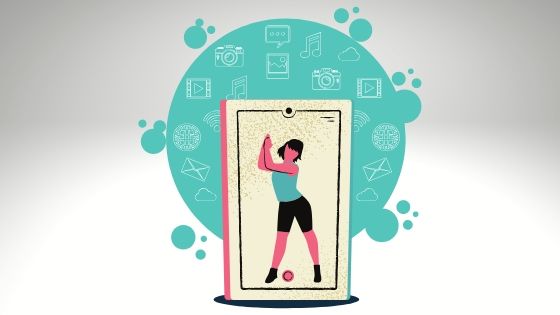 Ideal for: People who are active on social media and can share something valuable while engaging their audience
Difficulty level: Moderately challenging
Profit-making potential: High
Necessary skills/tools:
Creativity 
Good storytelling skills
High-quality camera for taking pictures and videos for social media posts
How influencer marketing works.
There's a growing preference for influencers over traditional celebrities in promoting a brand. Social media influencers—whose messaging comes off as authentic—get higher views, engagements, and conversions (the rate at which fans are converted into customers) than celebrity endorsers. 
This is why more and more companies are turning to influencer marketing to get their brand known to their target customers. These companies partner with Instagrammers, YouTubers, and others with substantial social media followings and pay such influencers to recommend their products or services on social networks. 
The most lucrative aspect of influencer marketing is when you're paid to attend the partner brand's event and post about it on social media. Earnings can reach Php 50,000 up to six-digit figures7 for a single event.
How To Become a Social Media Influencer in the Philippines
1. Identify your niche
Focus on your area of interest and expertise. Your niche is something you can consistently post about on social media. 
Consider also the interest and needs of your target audience. Is your niche something your fans would want to see?
2. Select your social media platforms
You're wasting your time and effort if you try to have a presence on all social networks. Focus on one or two social media channels suitable to your niche and where your target audience is most active.
Facebook and YouTube are the most popular social platforms for most Filipino adults nowadays, making them perfect for most audiences and any niche.
However, if you wish to target a younger audience—specifically millennials and Gen Zers—Instagram and TikTok are the best places to build a presence. Being an Instagram influencer is also perfect for lifestyle-related niches like food, fitness, beauty, fashion, and travel.
If your niche is something more serious and professional (like business and finance), you should have a presence on LinkedIn where you share thought leadership content8. 
3. Create your social media profiles
For influencers, experts recommend having a business account because it provides access to marketing and data analytics features not offered on personal accounts.
With a business account, you can gain insights into your followers, like when they're online and how they interact with your posts. You'll also see which posts have the highest reach and engagement. 
When you want specific content to be seen by a wider audience (including non-followers) and increase your fans, you can share it as a paid ad or sponsored post only if you have a business account.  
You can set up your business accounts from scratch. But if you have existing personal accounts on Facebook, Twitter, Instagram, and/or YouTube, you can convert them into business accounts.
4. Plan your content strategy
Influencers are essentially content creators. But they don't just publish anything on a whim. Every post must be carefully planned to maximize reach and engagement.
Decide on what types of content you'll publish. How much of it will be informative, and how much will be personal? 
You may occasionally post about your personal life to add authenticity and relatability to your social platforms. Or you may choose not to post anything personal and focus on your niche.
A good rule of thumb is the 5-3-2 principle9 for social sharing. For every ten posts, five should be curated (created by another person), three should be original, informative, and relevant content you've created, and two should showcase your personal life. 
Regardless of your social media content strategy, ensure it will help you get brand partnership opportunities.
5. Grow your audience on social media
Becoming an influencer doesn't happen overnight. It will take years before you can earn money online through influencer marketing. 
Why? Because you need to build a large, engaged social media fanbase.
Here are some of the simple yet effective ways to increase your followers and reach more people on social media:
Share unique, interesting, and valuable content
Engage your followers by responding to comments, running social media contests, asking a question, etc.
Consider sharing some of your posts as paid ads to reach a larger audience
Post regularly
6. Create a rate card
A rate card and media kit make you look professional as an influencer. These will also come in handy should brands inquire about your rates or when you pitch to companies for possible collaborations. 
To make your rate card, determine your price based on the posts and results delivered (e.g., referred sales, engagement, etc.).
As for your media kit, gather details to help brands decide if you're a suitable partner. These include your social media profiles, number of followers and their demographics (e.g., age, gender, location, etc.), audience reach, engagement rates, and contact information.
7. Reach out to brands for collaboration
When you're well-known and influential on social media, companies may be the ones to ask if you'd be interested in becoming their influencer. Or, to get noticed, you can mention and tag brands when you post about them. So make sure your bio contains your contact details, so potential brand partners can easily connect.
But you can be more proactive when connecting with brands for a partnership. Find out which brands in your niche have an influencer partnership program. For example, if you're into fashion, you can join influencer programs of retail clothing brands like ZALORA.
You may also sign up for influencer marketing platforms such as Influencers.ph that connects brands with suitable social media content creators.
Some influencers even do their own outreach to different companies, usually through email, to inquire if they're open to a brand collaboration. You may do so, but introduce yourself properly and make an irresistible pitch on how you can help them with brand promotion.
9. Sell Homemade Food Online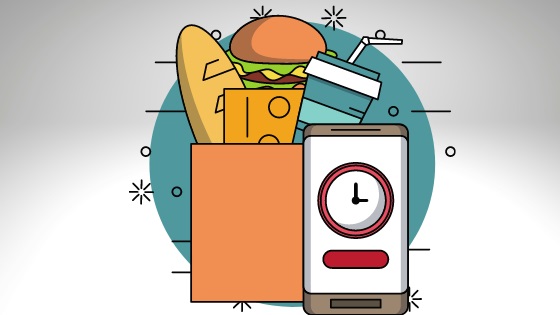 Ideal for: Aspiring entrepreneurs who enjoy cooking, baking, or any other aspect of food preparation
Difficulty level: Moderately challenging
Profit-making potential: Medium to high (depending on the food you're selling, your capital, and other factors)
Necessary skills/tools:
Cooking (or baking) and food preparation skills
Knowledge of proper food handling, sanitation, processing, etc.
Kitchen utensils and equipment for food storage and preparation
High-quality camera for taking food photos
How a home-based food business works
While the concept of this online business looks simple, it involves something more than just making and selling food from home. 
You need an online platform for selling food where customers can place and pay for their orders. For receiving their orders, buyers can pick them up from your location or deliver them to their homes through courier services like Lalamove, Angkas Padala, and Grab Express.
Online food businesses can be more profitable than food stalls and restaurants. Your capital is much lower. No need to build or rent physical space for your home-based food business. 
Also, there is no need to invest in many appliances and tools, as most of what you need for cooking may already be available in your kitchen.
Bringing food to your customers—even those from far locations—is now easier with delivery apps like Lalamove, Angkas Padala, and Grab Express. No need to buy your own vehicle for food delivery.
There's never been a better time to start selling food online. The demand for online food delivery is rising and will continue to grow. You're taking advantage of an excellent opportunity to earn money online by providing basic necessities like food.
How To Start an Online Food Business in the Philippines
1. Decide on the kind of food you want to make and sell
Think of the types of food you can cook or bake well and won't get tired of making every single day. All processes involved in creating your product can be exhausting and time-consuming. So choose something enjoyable to make it worth your time and effort.
Here are some popular ideas to consider:
Home-cooked meals (tapsilog, pancit, pasta, and other dishes)
Homemade food products (kimchi, food preserves, etc.)
Grilled meat/seafood
Baked goods (bread, cakes, cookies, pastries, etc.)
Desserts (leche flan, ice cream, etc.)
Kakanin (biko, puto, etc.)
Milk tea
Healthy/diet meals
Catering service or party platters
2. Find a supplier
Once you've figured out what to sell online, look for possible suppliers that can provide the ingredients you need at the right price.
There are many suppliers of different food products in the Philippines. You won't run out of choices, but finding a reputable food supplier is the challenge.
Start by asking for recommendations from people you know. They may refer you to quality suppliers. Of course, you can also do an online search. Visit buy-and-sell websites, Facebook groups, online forums, and other sites catering to food entrepreneurs.
3. Create your brand
As a home-based food seller, you don't have a physical establishment that potential customers can see as they walk by. New customers can't sample or even smell your food before buying.
This is why you should work on your branding before launching your online food business. You need a good brand identity—from your business name and logo to your product packaging and labeling. 
Get a good designer to translate into visuals your vision of how your customers want to remember your brand (like how your product tastes or how reliable your service is, etc.).
4. Set your product price
Having a good supplier and branding will amount to nothing if your products are not priced right. 
To determine your pricing, compute your total fixed and variable costs (e.g., cost of ingredients, kitchen equipment, packaging, delivery, etc.). Then set the profit margin you want to earn.
Also, use the pricing of other food businesses similar to yours as your benchmark in pricing your own products. This way, you'll know if your prices are reasonable and competitive.
5. Build your online store
Most home-based food sellers start with a Facebook page or Instagram business account—the simplest way to offer your products to online buyers.
You need to step up your online selling game to grow your business faster. Having your own food website or online store helps make your business look credible and legitimate. Your site's product images and descriptions help potential customers decide whether to buy from you. 
You can easily create your online store using an e-commerce websites builder like Shopify or Wix.com.
If you're not selling perishable items, you can also sell on Lazada, Shopee, and other e-commerce marketplaces. 
6. Promote your products
Social networks—Instagram and Facebook—are among the best places to market your products online. 
Posting on social media is free. But to reach a broader audience, consider investing a little in sharing boosted posts on Facebook or sponsored posts on Instagram that showcase your products.
Make sure to upload professional-quality photos that make your food products look good.
7. Start accepting orders
As orders and inquiries start coming in, respond to messages and fulfill orders as quickly as possible. If you can't do everything independently, you may need to hire people to assist you.
10. Complete Online Surveys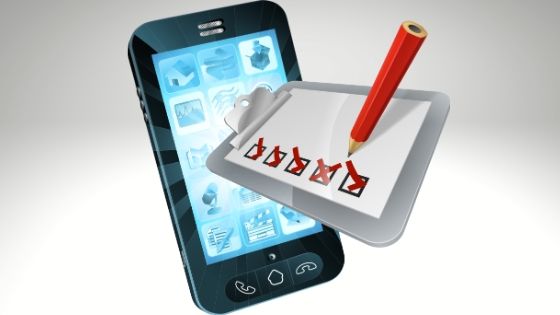 Ideal for: People who often spend time online, enjoy sharing their opinions, and want to earn extra money in their spare time
Difficulty level: Easy
How much you can earn from paid surveys: Php 2.50 – Php 180 per survey
Necessary skills/tools: A laptop or smartphone with an internet connection
How paid surveys work.
Taking paid surveys is an easy way to earn money online. Provide honest opinions on product/service features, advertising effectiveness, brand recognition, and more. 
Companies that offer paid surveys serve clients that need to gather data about consumer motivations, preferences, and buying habits. These clients include brands, corporations, market research agencies, PR agencies, and organizations worldwide.
Survey results help clients better understand consumers so that they can improve their product development, marketing, advertising, and distribution strategies.
Filling out each survey typically takes only 15 to 20 minutes. You'll be paid per completed survey. The rate per survey varies depending on how long a survey can be completed, which can be as much as US$ 35 to US$ 50 (roughly Php 1,700 to Php 2,500) apiece for longer surveys. You can withdraw your earnings when you accumulate a minimum threshold.
How To Start Earning Money Online Through Paid Surveys in the Philippines
1. Find and join paid survey sites
The internet is brimming with websites that offer online survey programs. Before signing up with paid survey websites, research each company to ensure you're dealing with a legitimate one.
Here are some legit paid survey sites that accept participants from the Philippines:
Online survey platforms require interested people to create an account on their site. To sign up, provide your email address, create a password, and complete your profile. Then follow the survey site's instructions on confirming your registration.
2. Start taking online surveys
After completing your registration, you can start taking paid surveys.
However, you'll qualify for a limited number of surveys only. This is because surveys have specific requirements on respondent demographics. If your profile matches the requirements of a survey, you'll be allowed to answer it and get paid for it.
You won't earn as much as other online jobs when you're just starting out. Be patient and keep going. Small as the pay may seem, you'll accumulate decent income over time. 
How To Earn Money Online by Selling Physical Goods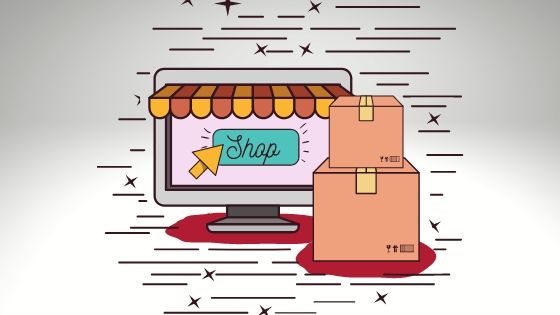 1. Start a dropshipping business
Unlike online reselling, dropshipping is an easier, lower-risk, and cheaper selling method. It even allows you to sell to local and international customers. Dropshipping works like online reselling, except you don't stock the products or keep a physical inventory. 
Start with finding and importing products (from an online supplier) to your online shop to sell for a profit. When a buyer orders from your site, you buy the item from the supplier, which will ship the order directly to your customer.
This e-commerce business model is not as popular here as in the U.S. Even so, running a dropshipping store in the Philippines is legal if you're not selling copyrighted or dangerous items.
With dropshipping, you earn money helping wholesalers sell their products to more customers and helping buyers get the items they need.
The easiest way to set up your dropshipping business is to sign up with a dropshipping app (such as AliExpress, Dropify, or Oberlo), which can create an online store for you and connect you with local e-commerce platforms like Lazada, Shopee, and Shopify.
2. Sell your pre-owned items
Don't have enough capital yet to start an online selling business? Instead of reselling brand-new products, sell things like old clothes, shoes, books, gadgets, or anything you no longer use.
Aside from earning extra money, you also eliminate the clutter in your closet.
Run a garage sale online through e-commerce websites for selling second-hand items. You can list your items on Carousell (formerly OLX), Shopee, and Facebook Marketplace. It's also a good idea to join buy-and-sell groups on Facebook, where people might be interested in buying your items.
3. Create and sell crafts
Got a talent for making beautiful handcrafted items? Turn your creativity into cash by selling your crafts online. 
There's a market for handmade goods such as shirts, bags, accessories, phone cases, home decor, artworks, and even decorative face masks. People buy them for personal use or as gifts to family and friends. 
To start your online craft business, set up a seller account on e-commerce marketplaces such as ArtFire, Carousell, and Etsy, or open your own online store.
How To Earn Money Online by Selling Digital Products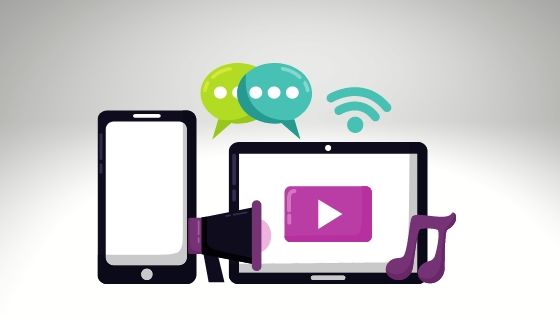 1. Publish ebooks
In this day and age, when it's so easy to access information through search engines, you might be skeptical about making money through an ebook business.
However, there's a market for ebooks. Self-publishers in the Philippines can sell not only locally but also internationally. Ebook lovers worldwide buy digital books that can quickly give them the information they need, so they won't have to waste time browsing the internet.
Selling ebooks is a good passive income source if you cover topics people want to read about—something that helps them improve their lives. Among the best-selling genres for self-published authors are personal finance, business, health and fitness, relationships, and self-help. 
Choose a topic you're knowledgeable and experienced in, and then provide your ideas, techniques, and solutions. Help your readers solve their problems related to the topic.
This online business won't cost much, especially if you're skilled in writing and design. You won't need to outsource ebook writing, editing, and design to freelancers. 
You can publish for free on platforms like Amazon Kindle Direct Publishing (KDP), Apple's iBooks Author, and Kobo Writing Life and earn up to 70% royalty on sales. 
If you have a blog or YouTube channel with a large following, sell your ebooks in PDF format directly to your followers.
2. Create online courses/webinars
Have a valuable skill to share? If you're talented in public speaking, become an edu-preneur and share your expertise through online courses or webinars. 
An online course consists of videos, written tutorials, PDF downloads, and other learning materials that students can access at their most convenient time. A webinar is a live interactive video presentation, lecture, or workshop that allows real-time participation.
Related: How to Study Online for Free: An Ultimate Guide to TESDA Online Courses
Learning marketplaces like Udemy and Skillshare enable online educators to create and sell teaching courses. Make your educational materials available through these platforms, and you'll earn money each time a student purchases your online course.
Bloggers, YouTubers, and Instagrammers can use their online platforms to invite their followers to attend their courses for a fee.
3. Produce podcasts
Podcasting in the Philippines isn't as popular as blogging and vlogging yet. But if you start hosting an online podcast now, you'll soon be able to build enough following to make a profit.
Don't worry too much about not having an audience for your podcasts. Unlike other online content formats, such as text and videos, the audio format is easier for people on the go. Listeners can tune in to podcasts through any mobile device at home, on their way to work, or even while working.
Invest in essential recording devices to get started, including a mic, laptop, and audio editing software.
Your podcasts can be informative, entertaining, or both. Podcasts focus on a niche, such as humor, sports, health, lifestyle, music, relationships, parenting, business, and technology. Choose a niche that you know a lot about.
You have to be witty and comfortable speaking in front of a microphone. You can go solo or host shows with a group of friends. Or have a talk-show style format where you interview different subject matter experts and enthusiasts in your niche.
You can monetize your podcasts through ad placements, brand sponsorships, or affiliate marketing when you've grown your audience. 
4. Sell your photos
Have you got loads of professional-quality images in the last couple of years? Don't let them sit in your hard drive forever—make money from your photography.
Photographers can upload their pictures on stock photography websites and sell them to corporations, marketing/ad agencies, publishers, and media companies. 
Some of the largest stock photo sites where you can submit your work include the following:
Each time someone purchases your photo, you'll earn a 15% to 85% royalty fee. Selling stock photos is a great way to earn money online, as your images can be sold multiple times.
5. Sell your designs
Whether a pro or a novice designer, you can earn money online selling your fonts, icons, templates, illustrations, or artwork.
Sign up for an account with online marketplaces for creatives like Society6 and Creative Market. From there, upload your unique designs for sale. You'll then be paid a percentage of the money earned from each purchase. 
6. Sell your music
Are you a budding musician? Did you know that there's money in getting your music online?
We're not talking about just posting your covers or compositions on social media. Instead, you earn money online by releasing your tracks on streaming platforms and digital stores like Spotify, Apple Music, Amazon Music, YouTube Music, and Google Play Music. 
How? Use a music distribution network that lets you upload your songs or beats, sends them to major streaming services, collects royalty from these platforms (per stream or download), and pays your earnings directly to your account. 
Some distribution networks you can join for free or for a minimal fee are Amuse, DistroKid, and TuneCore. 
Alternatively, create your own e-commerce store to sell your tracks as digital products. Shopify, for example, enables musicians to build their online music stores. Customers who purchase your products receive a link for downloading your music.
Whichever online selling method you choose, you also get the chance to be discovered and build your indie music career as a solo performer, band, DJ, or record producer.
7. Flip websites, domains, and other digital properties
If you're familiar with how buy-and-sell businesses work, you can quickly grasp the idea of website flipping. This online business involves buying existing websites and blogs, improving their design, content, and web traffic, and selling them at higher prices.
You may also resell domain names for profit. Like website flipping, domain flipping is buying undeveloped yet potentially profitable domain names and selling them at higher costs. 
Online marketplaces allow you to buy and sell websites and domains like Afternic, Freemarket, WebsiteBroker.com, and Flippa (an excellent place to flip mobile apps and e-commerce stores).
Editor's note: Most online marketplaces put a higher value on websites or online businesses that have been around for several years, have diversified sources of traffic and income, with strong social media following, and with an audience that is primarily located in the US. If you own a website with most of these qualities, you can use the valuation tool of either Flippa or Empire Flippers to estimate how much your website is worth. When doing a valuation, these marketplaces determine the website's net profit (either annual or monthly) and then multiply it by a valuation multiple (the number of months or years that the buyer can expect to recoup his initial investment). Since they act as a middleman, these online marketplaces take a cut of the money you'll get from selling your website.
How To Earn Money Online by Selling Your Services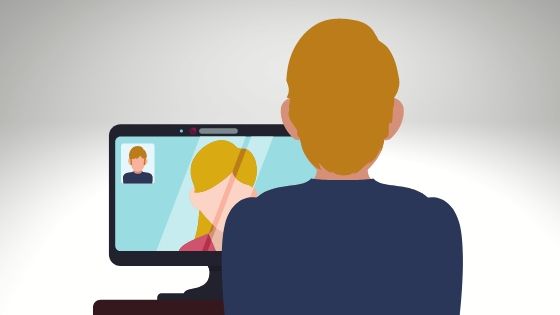 1. Offer coaching/consulting services
Do you love mentoring people in your field of expertise? Get paid to share your expert advice online to help individuals and companies meet their goals or solve their problems.
It doesn't take much effort to start online coaching or consulting business. You must set up your website and/or social media channels to promote your services and acquire clients. 
Your clientele may include beginning freelancers, startups, and even large companies. Once your services are booked, you start teaching strategies or solutions in real time through video conferencing.
2. Answer questions in your expertise
There are Q&A websites that pay experts to answer questions from clients who need help with solving their problems. 
Here's how this home-based gig works: A client browses a Q&A platform to find a suitable expert to answer their question. If your profile matches the client's search, the client may schedule an appointment with you.
When you accept the schedule request, you'll engage with the client through online chat, email, or phone to listen to their questions and provide expert advice. The client may ask follow-up questions.
Depending on the Q&A platform you use, you'll be paid for every question you successfully answer (around US$ 20 to US$ 50 or Php 1,000 to Php 2,500 per question) or for every minute spent responding to a client's question (around one to two dollars or Php 50 to Php 100 per minute).
To start making money online, join online communities of experts like Clarity, JustAnswer, or PrestoExperts. 
The application process involves filling out an online profile with your qualifications and other relevant information and choosing your category (e.g., law, entrepreneurship, marketing, health, automotive, finance, etc.). 
You may also be required to submit your resume and professional credentials (e.g., diploma, license, certification, etc.).
Expert applications typically undergo reviews and background checks. If you pass, you can earn cash by sharing expert advice online.
3. Share innovative ideas with companies
Are you a creative problem solver? Join an online crowdsourcing platform (like MindSumo and IdeaConnection) that lets you earn cash in exchange for sharing your ideas with prominent global companies or helping them solve their problems. 
Anyone can sign up to become a problem solver. However, most participants are millennials and Gen Z—such as college students, new graduates, and young professionals— who are more likely to come up with fresh ideas.
Businesses are willing to pay anyone who can give them out-of-the-box ideas and propose innovative solutions. They post challenges online with a set of questions that participants may answer. 
If your response gets a high grade from the client, you'll earn cash. Participants with the best answers get the highest cash rewards.
4. Teach music lessons online
Parents enroll their children in music classes to develop music skills, discipline, and other life skills. Some adults who want to learn a new skill take music lessons in their free time. 
Serve these clients by teaching music lessons (through Zoom or any video conferencing platform) if you're good at playing at least one musical instrument. You can start small by offering one-on-one music classes in your neighborhood. 
Once you're ready to scale up, offer group classes and sell your services on social media, e-commerce marketplaces like Carousell, or your own business website.
5. Become an online tutor
Online tutoring jobs are available to teachers, professors, and other professionals in the Philippines who need additional income. 
Online tutors teach an academic subject (e.g., basic math, algebra, calculus, biology, chemistry, etc.) to students from kindergarten to college via video or text chat. Tutors can work anytime they're available.
Rates for online tutors range from US$ 20 to US$ 25 (roughly Php 1,000 to Php 1,250) per hour.
Interested? Join online tutoring platforms that connect students from all over the world with online tutors. These companies may require a bachelor's degree and a teaching license.
To apply for an online tutoring job, register for an account with a tutoring platform that hires Filipino tutors (e.g., Chegg Tutors, Course Hero, Skooli, Tutor.com, etc.). The online application may include an exam, interview/identity verification, and a mock teaching session. 
Once you're accepted, you'll be provided orientation and training materials to familiarize yourself with the system. 
6. Answer homework questions
Helping struggling students with homework problems is another way to use your knowledge of academic subjects to earn money online. 
Micro-tutoring involves browsing homework questions posted by students, providing quality answers, and getting paid. Usually, student questions are related to math, computer science, law, writing, business and finance, physics, and chemistry.
Get started by signing up for online micro-tutoring marketplaces. Sites such as Study.com, CourseHero, Chegg, PhotoMath, and Studypool hire college graduates and students and connect them with those who have specific homework questions. 
7. Offer translation services
If you have a good grasp of English and other languages such as French, Mandarin, German, Spanish, and more, you can take advantage of translation jobs offered by various clients around the globe. Usually, your task involves translating videos, subtitles, mobile applications or software, websites, video games, and books into specific languages. Online job sites such as Upwork and Indeed are the best places to look for translation-related job opportunities.
8. Do online recording or voice-over services
Some clients are looking for voiceover artists or voice actors for their videos. If you have excellent attention to detail and a soothing, enthusiastic, or engaging voice, you can be hired by clients around the globe looking for voice actors on job sites such as Upwork or Onlinejobs.ph.
9. Offer Excel or Spreadsheet services
This requires mastery of using spreadsheet applications such as Excel or Google Sheets as you will help clients with their chart and graphs problems, pivot table analysis, data validation, and proper spreadsheet formula usage. Got It! Excelchat is one of the well-known providers of spreadsheet services that also provides remote jobs to people who want to work in this field.
10. Offer traditional/digital art commissions
If you have excellent skills in creating traditional visual designs such as painting or drawing, you can open art commissions through online platforms such as Facebook, Twitter, Instagram, Reddit, or even Tiktok.  You may also offer commissions for digital art designs like digital portraits using the same platforms. 
11. Offer video/audio editing services
This job requires you to have mastery of the essentials of video or audio editing, such as cropping, transitions, and visual or audio effects. You need to know how to follow a given script or outline, combine clips and make them coherent, improve lighting and coloring, and add essential graphics to improve the clip. 
12. Be a remote customer service representative
This job opportunity involves interacting with customers of a certain company and answering their complaints, questions, and even suggestions. Other job variations may require you to take orders, clarify information, entertain queries, or manage incoming calls. Multitasking skills, excellent oral and written English communication skills, computer literacy, and patience are some essential attributes of a remote CSR. Indeed is one of the job sites that post a lot of remote CSR job openings. 
Related: How to Become a Call Center Agent in the Philippines: An Ultimate Guide
13. Be a remote real estate specialist
Offer houses, lots, condominium units, or other properties to potential buyers. Working as a remote real estate agent or specialist allows you to enjoy a flexible working schedule while enjoying high-commission potential.
How To Earn Money Online by Doing Easy Tasks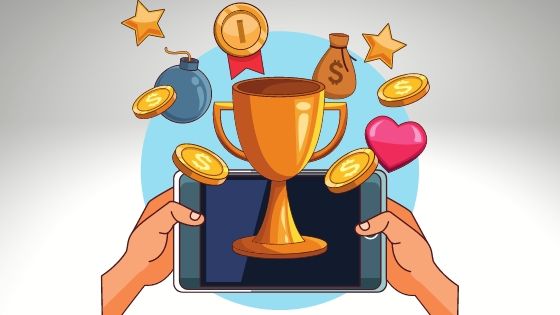 1. Do micro jobs
Micro jobs are small, simple online tasks you can complete quickly and get paid for. The small tasks are similar to freelance services, except that you're not working on full-blown projects.
Here are a few examples of micro-tasks freelancers can offer online:
Editing a 3-minute video
Writing a 500-word article
Designing a logo
Building a homepage
Transcribing a 10-minute video
Encoding text from PDF to Word
Tagging or categorizing images
Small tasks pay a few cents to a few dollars each—not bad considering the work is easy and quick to complete. You can get as many micro tasks as possible daily if you have much free time and want to earn more.
Micro jobs make an ideal side hustle for full-time employees and entrepreneurs who have limited time for extra work. These online jobs are also a good way for students and stay-at-home parents to earn money online.
Do you think you can do small tasks for money? Get micro jobs on websites like 199Jobs, Fiverr, MicroWorkers, and ySense. You may also offer your services on those micro gig platforms with a description of what you can do and your rates.
2. Test websites, apps, and software
Companies get insights into what users think about their websites, mobile apps, or software products, so they can fix errors and improve user experience (UX). Serving these clients, you can get paid for conducting UX tests at home.
The online job doesn't require any technical skills. Testers evaluate clients' websites and other digital products based on design and layout, content, and ease of use, among other criteria.
As a usability tester, you must provide honest feedback while using a test website, app, or software as you would in real life. 
You speak your thoughts aloud while performing tasks on the site or app. For example, if you're testing an e-commerce store, you may be asked to browse the product catalog, find a particular item, add it to the cart, and proceed to checkout.
Your live comments and reactions and your screen are recorded through your mobile device's webcam. For some tests, you may need to answer a survey.
Each UX test takes 10 to 20 minutes and costs US$ 5 to US$ 60 (roughly Php 250 to Php 3,000). The typical rate is US$ 10 (Php 500) per test.
To start off, find web usability testing opportunities on sites that accept testers from the Philippines. Here are some of them:
These online platforms for UX testing jobs require the ability to speak English, a laptop with a working webcam, microphone, and internet connection, plus an Android or Apple device for taking mobile app tests. Participants must also pass a sample test before they can take actual tests.
3. Refer new customers to companies
Companies like banks, lenders, and e-wallet providers give cash incentives to their customers who invite family and friends to sign up for their services or buy their products. 
Through these businesses' customer referral programs, you earn a commission (either in cash or electronic gift certificate) for every new customer you refer to them. Making referrals is similar to affiliate marketing because you're being paid to promote a business.
To join a referral program, sign up for an account and receive a unique referral code or link you'll share via email, social media posts, online chat, or text message to people you know. 
When someone uses your code or clicks on your link, you'll be paid a commission from Php 50 to as much as Php 500.
Some of the referral programs in the Philippines include those of GCash, PayMaya, Citibank, Security Bank, and Blend.ph.
4. Livestream your talents and hobbies
Livestreaming is not just about showcasing your talent to the world. Some live streamers make money from entertaining an online audience.
You can live stream many activities: singing, playing a musical instrument, dancing, performing stand-up comedy, or whatever talent you have (as long as it's safe and wholesome).
Don't consider yourself talented? You may do live broadcasts of your hobbies instead. Play video games, cook or bake something, do tutorials, or eat lots of food! Or share your exciting stories and interact with your fans.
Live streamers earn as much as Php 20,000 per month, usually through virtual tips and gifts (which are convertible to cash) from fans. Earnings can go higher for gaming streamers because they have additional income streams like ad placements, affiliate sales, and brand sponsorships.
To become a live streamer, use live-streaming apps such as Kumu, BIGO Live, and Chums Live. 
Gamers can broadcast live on Twitch, Facebook Gaming, YouTube Gaming, and Nimo TV.
5. Join online trivia quiz shows
Looking to do something just for fun while earning money from it? If you know a lot of trivia, join live game shows and get the chance to win a daily cash prize of Php 10,000 that's shared with several other winners.
All you need to get started is a smartphone with an Internet connection. Online trivia quiz shows are available on live-streaming apps like Kumu. Shopee Philippines also hosts live quiz shows daily. Instead of cash prizes, winners receive virtual coins for paying purchases on the e-commerce platform.
6. Read interesting news and articles
If reading is your favorite past-time, you'll be glad to know that some apps will pay you to do just that. For example, BuzzBreak and SnippetMedia give points for every article you read in-app. Earned points can be cashed out using Coins.ph, GCash, and PayMaya.
Related: How to Earn Money in GCash: An Ultimate Guide
These money-making apps feature content in various categories, including news, politics, entertainment, sports, and lifestyle. Articles are from reputable local and international media organizations (CNN, Reuters, BuzzFeed, Inquirer, ABS-CBN News, etc.), bloggers, and independent content creators. You can choose to read only the articles you find interesting.
7. Play mobile games
Do you often spend hours playing games with your smartphone? Make it worthwhile! Plenty of gaming apps nowadays reward gamers with points or digital coins that are convertible to cash. 
Play-to-earn apps earn money through ads, so expect to see many of them while playing a mobile game.
You can also consider playing play-to-earn games for people who have no time for it. For instance, most who have invested in the play-to-earn game "Axie Infinity" are looking for "scholars" or people who can play it for them and earn money through a profit-sharing scheme.
There's also a Pinoy-folklore-inspired play-to-earn game that you can try as a side hustle. Developed by our local game developers in partnership with a Palanca award-winning writer, "Anito Legends"10 is a blockchain-based game that allows players to earn money by competing with other players nationwide. This game also aims to introduce gamers to our rich folklore as they control our iconic mythological creatures, such as the tikbalang and syokoy.
In addition, GCash also offers Goama games where you can win prizes if you can climb the top positions in the game leaderboards. However, you have to pay Php 10 or above to be able to play some of these games.
8. Watch entertaining videos
Love watching cool and funny videos online? You might as well earn money from it. Mobile apps like BuzzBreak, ClipClaps, Money App, and SnippetMedia reward users a few dollars daily for watching trending videos on their platforms.
Tips and Warnings
Tips for finding online income opportunities
1. Expand your skillset
Don't just limit yourself to what you can do right now. Learn a new skill or upgrade your existing ones to qualify for higher-paying online jobs or grow your business. 
No matter how busy you are trying to earn as much money as possible, make time to take online courses, start a passion project, or read educational materials.
2. Build your personal brand online
Creating a solid personal brand is an effective way to boost your chances of getting a better online job or business prospects. 
Ask yourself: How do you want potential clients to see you? Of course, you want a build a positive brand image so that people would want to work or do business with you.
To start off, review all your social media profiles, paying close attention to your LinkedIn profile. You might need to clean them up or update your information to reflect your skills, expertise, and experience accurately.
Clients also see your profiles on freelance websites, so promote yourself and your services well.
As you establish your online career over time, you'd want to position yourself as an expert. Join online communities of freelancers or entrepreneurs—these are great places for exchanging knowledge and tips with your industry peers.
3. Keep networking
Your personal and professional networks are the best sources of online job and business leads. If an online income opportunity comes from someone you trust, you're assured it's legitimate.
Ask your family, friends, and former colleagues for referrals when looking for ways to earn money online. Let them know that you're planning to work from home—they might recommend you to clients or give tips on where to find good money-making opportunities.
Tips for keeping yourself safe online
1. Use a separate email address for your online jobs and businesses
If you have just one email account, create a second one and use it for your online gigs only. This safety measure protects your personal account from hackers and keeps your work-related emails organized.
2. Do your research
Always verify the background of companies and individuals before dealing with them. Get as many details as you can. Browse their websites, look them up on Google, check online reviews, and ask your friends for feedback.
Likewise, be careful when it comes to money-making apps. Before downloading such a mobile app, check its ratings and reviews on the App Store and Play Store. Find out if most users have a positive or negative experience with the app. Check also if the company consistently responds to user comments and whether the responses are personalized or just canned. 
3. Don't share your confidential information
Your birth date, middle name, online banking password, credit or debit card details (card number, CVV/CVC code, and expiration date), or any sensitive personal and financial information should never be disclosed to anyone, even to potential clients or business partners. 
Avoid dealing with individuals and companies that ask for such data—they're likely hackers who steal the identity of others and use their bank accounts for fraudulent transactions.
4. Secure your devices
This is an obvious yet often ignored piece of advice. You rely so much on your laptop and smartphone to earn income online. So it's crucial to keep them protected against viruses and malware that cause disasters like corrupted files, device slowdown, and hacking.
Make sure to perform the following on your mobile devices:
Run antivirus software and keep it up-to-date.
Keep your OS and browser updated. When your device prompts you to install the latest updates, don't delay it.
Disable macros on your MS Office files.
5. Avoid suspicious websites and software
Clients may ask you to click or download something. If a link looks suspicious, check if it contains malware using the Google Safe Browsing tool. Copy and paste the URL into the search box to determine if the site is safe.
To check if the software you're about to download is safe, look for reviews about it online. People may have posted about their experience after installing a certain program.
Tips for staying productive when working from home
1. Have your own workspace at home
Working from your bed or couch sounds like an excellent idea, but it's terrible for your health and productivity. 
So you can stay focused at work (and avoid back pains and sleep problems), create a separate space for your home office. It doesn't have to be fancy. Only the basics will do: a desk or table (ideally with an ergonomic chair) in a well-lit, well-ventilated area.
2. Stick to a daily work schedule
Whether working full-time or part-time from home, having a structured daily schedule helps you accomplish more while maintaining a work-life balance.
Set the time for starting your workday, taking breaks, and ending your workday. You may need to install a time-tracking app to ensure you're following your schedule.
3. Set clear rules with other people in your home
Most of your family members may be staying at home, too. This makes avoiding interruptions a real challenge. 
Tell your parents and kids (or anyone you're sharing a living space with) about your work schedule from the get-go. Set ground rules on what they can and cannot do while you're working. 
This way, you can work peacefully and avoid embarrassing situations, like a kid suddenly appearing in your online meetings.
4. Switch to a faster and more reliable internet plan
A stable Internet connection is necessary if you work from home or run an online business. More so, specific online jobs like ESL teaching require high-speed Internet.
If your Internet at home is slow, upgrade your subscription or switch to a better internet service provider. The extra monthly cost may be worth the investment. 
There's no single broadband plan that works for all locations. Ask your neighbors for feedback on their Internet plan to determine which provides fast and consistent speed in your area. 
5. Back up your files regularly
It's hard to imagine the horrible consequences of losing your work files. Keep a backup in an external hard drive and cloud-based storage service (e.g., Google Drive, Dropbox, iCloud, etc.) to retrieve your files when your computer crashes or gets stolen.
Frequently Asked Questions
1. What skills should I learn to make money online?
Choose profitable, in-demand skills you can acquire quickly (free or at a minimal cost) and start making money from them. Many skills can be self-taught online. Watch tutorials on YouTube, attend online courses (on websites like Coursera, Udemy, SkillShare, and edX), read educational resources, and interact with peers and experts in online communities.
Whether you need a new skill to start a career or enhance your existing job's income potential, here are the best skills to learn to make money online:
a. Copywriting
Learning the essentials of web copywriting will be a breeze if you can express yourself clearly in English through writing. Even college students and graduates of non-communication courses (like engineering, IT, fine arts, etc.) can become excellent copywriters with training and constant practice.
Writing compelling copy is a highly sought-after skill among copywriters and content marketers, social media specialists, digital strategists, and other marketing jobs. 
b. Social media marketing
Learning to use different social media channels for brand promotion is a must-have skill for aspiring digital marketers, virtual assistants, entrepreneurs, influencers, bloggers, and bloggers. Social media is also an essential tool for personal branding. If you know how to promote yourself through social networks, you can leverage that to gain more clients.
c. Search engine optimization (SEO)
Teaching yourself how to optimize websites for search engines opens up several money-making opportunities for you aside from being a home-based SEO specialist. 
Basic SEO knowledge is a crucial skill in other digital marketing fields, such as copywriting, social media marketing, and pay-per-click advertising. 
If you're running an online store, your SEO skills can help make your business more visible to potential customers and drive more visitors to your website.
d. Graphic design
Studying the art of creating visual content is worth your time, even if you're not planning to become a graphic designer. For instance, if you're a blogger, you can make your blog look more appealing with Photoshop skills. If you're publishing ebooks, you need an excellent design for your cover. 
e. Video editing
Editing videos is a crucial skill not just for professional video editors but also for vloggers, influencers, and animators. Study using video editing software like iMovie, Adobe Premiere Pro, and Lightworks to learn this skill.
2. What is the best way to earn money online using a smartphone?
The correct answer to this tricky question depends on how you define "best." If the best online gig for you means making a lot of money, here are your options:
Online reselling
Vlogging
Being a social media influencer
You can do any of the above using only a smartphone, and these side hustles offer excellent profit potential.
Looking for an easy side gig to earn extra cash in your free time? The best way to make money with your smartphone is through mobile apps that let you earn while doing something you enjoy. Here are some of the best examples:
Downloading and using money-making apps for selling your photos
Taking paid surveys
Answering trivia quizzes
Live streaming
Reading the news
Watching videos
Playing games
If you like testing mobile apps, you can get paid using your smartphone.
3. How can I earn money on Facebook?
Facebook is one of the most business-friendly social networks. Like YouTube, it offers various monetization tools that enable content creators to make money directly on this platform.
You should first create a Facebook page to generate revenue from the world's largest social network. Then grow your fanbase by posting content your followers want to read, watch, and share. 
Once you've built an active, loyal community on your page, start monetizing your content on Facebook. You have to meet specific eligibility requirements to qualify. Also, you must comply with Facebook's policies to stay eligible for monetization.
Here are three ways Filipino content creators can earn money directly on Facebook:
a. In-stream ads in videos
You can qualify for this monetization feature if your Facebook page has at least 10,000 followers and 30,000 one-minute views on three-minute videos (or longer). 
Facebook pays a percentage of the revenue earned from showing short ads in your videos to your viewers. Your earnings depend on the advertiser and the number of views. 
Video ads may play before, during, or after your video. An image ad may also appear under your video.
b. Branded content
Through the Brand Collabs Manager tool, Facebook makes it easy for content creators to connect with brands their audience would find interesting. 
To use this monetization feature, you must request access to Facebook's branded content tool. Once you're given access, you can publish branded content and tag the Facebook page of a business partner or sponsor in your post.
c. Fan subscriptions
You can offer exclusive bonus content and merchandise discounts to loyal fans willing to pay a fixed monthly price for the special perks. Facebook pays content creators 70% of the earnings from subscribers, net of taxes and fees. This Facebook monetization feature is available by invitation only. Once you're invited, you'll have to apply for approval. Still, fan subscriptions are a great way to boost your income from Facebook.
4. Can you earn money from TikTok?
TikTok users can make money while entertaining viewers on the platform. The video-sharing app doesn't have as many monetization options as YouTube. TikTok won't even pay you, no matter how many followers and views you have. 
But you can't ignore that TikTok is one of the most downloaded apps in the world, which means it has a promising income-earning potential. If you post interesting content and find creative ways to make money, becoming a TikToker will be worth your time and effort.
a. Affiliate marketing
Posting affiliate links is the fastest way to earn money on TikTok. Sign up for the affiliate program of different brands and add your affiliate or referral link to your TikTok bio or any of your videos. 
In your live streams, encourage your fans to click the link on your bio to buy the product you're promoting. For every purchase made through your affiliate link, you earn a commission.
b. Live streaming
You can make money through virtual tipping if you have at least 1,000 followers on TikTok. When you go live and viewers appreciate your video, they send you digital coins that can be converted into cash.
c. Brand sponsorships
Like other social networks, TikTok is a good platform for influencers to earn money from partnering with brands.
If you're a new TikTok user, you must first grow your fanbase. Share excellent content regularly, use hashtags in your posts, and cross-link your other social media accounts with TikTok.
Once you've amassed a massive following on TikTok (more than 10,000 fans), you'll attract brands that may approach you for sponsorship deals. TikTok influencers are paid to promote a brand, usually through product placements and mentions.
d. Selling your music
If you create music for a living, you can also make your tracks available on TikTok. Use a music distribution network to upload your music to the TikTok library. You'll be paid royalty fees when your song is used in TikTok videos.
e. Promoting your own business
You can use TikTok to sell your products or services for free. In your posts, mention that you're selling something through your website and then share the link through your bio. 
Advertising on TikTok is an option for businesses that want a wider reach. But an ad campaign requires a minimum budget of US$ 500 (roughly Php 25,000).
5. What are the best ways to make money online for stay-at-home parents?
As a stay-at-home mom or dad, look for online income sources that allow you to sufficiently meet your family's needs without getting in the way of your child-rearing responsibilities. 
Also, your online gigs should let you work around your family's schedule so that you can do your job while your kids sleep.
Best Home-Based Jobs for Stay-at-Home Parents With Work Experience
Already built a solid career before quitting your day job? Just continue doing what you do best. Offer your existing skill as a freelance service.
For example, accountants can still practice their profession by serving clients from home. Former teachers can work from home to teach students English or other subjects online.
If you're an expert, consider taking on consultancy jobs online. You get paid to help companies solve their problems or improve their operations without having to work around the clock.
Unlike full-time office-based employees, freelancers can take jobs on a per-project basis. This flexibility is ideal for parents who want to be hands-on in raising their kids.
Best Online Jobs for Stay-at-Home Parents Without Work Experience
Lack of work experience shouldn't deter parents from earning an income while spending time with their children. 
Many home-based jobs pay decent incomes even if they don't require specific years of experience and technical skills. Only basic computer skills are necessary. 
Of course, it helps to have good communication skills, attention to detail, and patience—which are also essential parenting skills.
Here are a few online jobs perfect for stay-at-home mothers and fathers:
Online tutor – If you're spending time teaching math and other subjects to your kids and helping them with their homework, you can help other children learn while getting paid as a tutor. 
Virtual assistant – This is a popular online job for Filipino moms who stay at home. You can earn an income doing administrative tasks, like managing emails, social media accounts, and calendars for clients. 
Online typing/Data-entry specialist – Typing jobs are an easy way to earn money online, especially for parents who can type quickly and accurately.
General transcriptionist – This online job is best for parents starting an online job without experience. It helps improve your listening ability—a crucial skill for a healthy parent-child relationship. Over time, you gain experience that can land better-paying transcription jobs in specialized fields like medicine and law.
Best Online Business Ideas for Stay-at-Home Parents
Being an online entrepreneur is the most flexible way for parents to make money. Rather than work for somebody, become your own boss by starting a home-based business. You get to call all the shots regarding your work schedule and family bonding time.
Exploring your options? Consider these businesses that won't cost much to start.
Online reselling – Buy products in bulk for cheap and resell them for profit. As a reseller, you can manage all aspects of your business online while staying home and spending time with your children.
Dropshipping – This online business is even better for parents who don't have enough space at home to keep product stocks. All you have to do is find your supplier, build your online store, and accept orders. The supplier will take care of shipping orders to customers.
Selling homemade products – If you can create your own products (e.g., home-cooked dishes, baked goods, handcrafted items, etc.), you might as well make money from your talent. Your family members can help you run this home-based business.
Blogging/Vlogging – Why don't you start your own blog or YouTube channel? Parents are looking for parenting hacks, financial tips, and childcare advice on the internet. As a blogger or YouTuber, share your knowledge and experience in parenting online.
6. How can OFWs earn extra money online?
If your overseas income is still insufficient to provide for your family in the Philippines, there are several ways you can earn income.
Money-making opportunities most suitable for OFWs are those that give the flexibility to choose when and how much you'd like to work. Here are some of them:
a. Vlogging
A lot of OFWs are on YouTube as viewers or content creators. Vlogging will earn you money and help you cope with loneliness. 
There are many exciting and valuable topics to cover as an OFW vlogger. With fellow OFWs as your primary audience, educate them about securing essential documents, like OEC application and passport renewal. For first-time OFWs, share tips and tricks for adjusting to a new life abroad.
Your YouTube channel may even cater to non-OFWs. You may vlog about your day-to-day life as an overseas worker, debunk common myths about working abroad, and feature exciting dishes and places in your country of employment.
Some Pinoy YouTubers abroad also make good money from entertaining people. If you have talent in singing, dancing, or comedy, you can showcase it through your YouTube channel.
b. Blogging
Got great stories to share, but you're camera shy? Starting a blog about your OFW life is an excellent alternative to vlogging.
You don't have to be an excellent writer to become a blogger. You need to tell your story in a way your readers can easily relate to. Write in a language you're comfortable with: English, Filipino, or Taglish.
Of course, it would be great to post high-quality photos to complement your beautiful stories in your blog posts.
c. Online selling
There might be products in the country where you're working that are unavailable in the Philippines. Filipino buyers could be interested in imported goods like food, cosmetics, clothes, and bags. You can sell them online or through e-commerce platforms in the Philippines that accept overseas sellers from certain countries, such as Lazada and Shopee.
Alternatively, sell online to your fellow kababayans working in your host country. A great online business idea is selling home-cooked Pinoy dishes—OFWs who miss them or are celebrating special occasions will surely buy from you.
d. Online English teaching
Filipinos are known worldwide for their English-speaking skills. Regarding online ESL teaching jobs for Filipinos, it shouldn't matter whether you're based in the Philippines or abroad.
If you're fluent in English, you can become an online ESL teacher and earn money helping students improve their conversational English.
7. What is the best way for college students to earn money in the Philippines?
An online job or business that helps you gain skills and experience for your future career is the best way to earn cash as a college or high school student. You have many options for earning income, whether for your tuition or helping your parents pay for household expenses.
Freelance Jobs for Students
Freelancing is the most ideal for students in the Philippines. Go for a part-time freelance job that fits your schedule and allows you to learn skills related to your course or academic track. When you graduate and start looking for jobs, you can add your freelance work experience to your resume.
Here are some freelance gigs suitable for students that typically don't require a college diploma and work experience:
Micro jobs – Allow students to do various small tasks for different clients online; great for enhancing different skill sets such as writing, video editing, graphic design, etc.
Bookkeeping – if you're an accounting student, you can offer bookkeeping services to some small businesses. It is also an advantage if you have an NC3 assessment certification.
Content writing – Ideal for students taking communication, English, or marketing courses; helps students develop their research, writing, and editing skills.
ESL teaching – The best online job for most college students; it develops communication and interpersonal skills. Acadsoc, Engoo, or 51talk are some ESL job sites where you can teach students from different countries. They also allow flexible working schedules so you can continue studying while teaching on the side.
Online tutoring – Best for students taking education, science, or math courses; develops communication skills.
Data entry/Copy typing/Online transcription – Improves typing speed, accuracy, and attention to detail. Tasks include transcribing audio files into text or adding subtitles and captions to a video. Good English grammar and usage are required for transcription jobs, and the accuracy of every word transcripted. Some of the most reliable transcription job sites are GoTranscript and HappyScribe.
Translation – Perfect for students taking linguistics or other language courses. This job requires translating materials such as books, applications or software, articles, subtitles, and videos into a specific language. 
Virtual assistant jobs – Good for honing communication, organizational, research, and email/social media management skills. Some things you have to perform are: organizing email communications, managing contact lists and calendars, providing administrative support, scheduling appointments, and preparing presentations.
Taking online surveys – Ideal for young adults who want their opinions to be heard (Students easily qualify for surveys because companies are interested in the opinions of Gen Z consumers).
Watching videos or reading news – Mobile apps such as Buzzbreak allow you to earn by watching some ads or reading news.
Graphic/Web design – Good starting point for students who want to pursue a career in arts and creatives. Recommended for students passionate about creating logos, posters, infographics, publicity materials, magazine covers, website homepages, product brochures, etc. 
Website and app testing – Ideal for IT and computer programming students who want to build a career in web development or UX design.
Video editing – Great way for film and multimedia arts students to be exposed to how media production works; it develops attention to detail and storytelling skills.
Sharing ideas with businesses – Best for students of business and marketing courses; develops problem-solving and strategic-thinking skills.
Voice acting – if you can provide voice-over in English or other languages, you can try looking for voice-over jobs through online job marketplaces like Fiverr or Upwork.
Business Ideas for Students
Want to be a successful entrepreneur in the future? Why wait when you can start selling online while you're still young? If you've saved enough money to start a small online store, go for it! 
You can resell products on different online marketplaces or create your own products (e.g., food, T-shirt printing, accessories, etc.). 
If you don't have the capital to start an online business, a great way to raise funds is to sell your old or unused stuff at home. 
More Ways To Earn Money as a Student in the Philippines
a. Open for art commissions
You can ask for commissions on different online platforms if you're good at painting or drawing. You can post on Facebook groups that you are open for commission and build an Instagram account where you collate your artwork. Some students are also using Twitter and Reddit to promote their art. 
Art commissions are not only limited to traditional sketching, drawing, or painting; you can also explore vector art, calligraphy, digital painting, and digital portraits. It is advisable that you build your own "style" so that you can stand out from other artists.
b. Apply as a remote customer service representative
Some BPO companies accept students to join their part-time voice or non-voice accounts. Although these companies are few and far between, you may try your luck by searching for them on different online job sites. This job entails receiving customer queries or concerns and addressing them accordingly. 
c. Explore content creation, vlogging, or live streaming
If you love making videos and have lots of creative juices to offer to a group of audiences, you can also consider being a YouTube content creator or a vlogger. Some students use their hobbies or interests, such as gaming, cooking, music, or art, and build content around them.
A word of caution: Although online content creation or vlogging seems to be a lucrative side hustle, it is pretty challenging to maintain high-quality videos in the long run without it interfering with your studies.
You can also consider live streaming, where you simultaneously interact with your audience and broadcast your online activity. One of the most popular live-streamed content on the internet is video games. Many people earn by live-streaming on platforms such as Facebook, Youtube, or Twitch. Widely popular games such as Mobile Legends, Call of Duty Mobile, and Valorant are heavily supported in the country. 
On the other hand, if you are not into creating your own vlogs or live streaming, you can try looking for some clients in different online job sites that are looking for people who can assist them in researching or writing their scripts for their content.
d. Provide spreadsheet assistance to clients
This is recommended for those who are taking business or accounting courses. You can help clients with their spreadsheet problems if you know standard Excel functions such as VLOOKUP, COUNTIF, SUMIF, and functions for financial and statistical purposes. Got It Excelchat is one of the popular sites where you can find Excel-related remote jobs. They also provide free training for the aspirants. 
e. Play "play-to-earn" games
If you're into gaming, you can also try playing NFT games or play-to-earn games for people who don't have time to play. For instance, the blockchain-based game Axie Infinity has enjoyed massive popularity for allowing students to earn money as an Axie scholar or by partnering with people who have invested in the game.
GCash also offers GOAMA games that allow students to earn money through competitive gaming. Although you have to pay Php 10 or higher to be able to participate in a certain game tournament, the chances of earning money increase as you climb to the top of the game leaderboards. 
8. How can I earn money online as a teenager?
Compared to adults, teens have fewer options for making money online because many companies don't hire people under 18. 
If you're a minor who needs extra cash, here are the ways to earn money online.
Selling homemade food or items online – If you can bake cookies, make desserts, create accessories, or any other stuff people want to buy, why don't you do them at home and post them on social media to sell?
Doing micro jobs – Fiverr, a website where people can sell freelance services, allows teenagers (with 13 as the minimum age requirement) to use its site to take on and get paid for simple tasks.
Answering online surveys – Companies selling to Gen Z consumers (including teenagers) are willing to pay for their opinions. Take paid surveys through websites that accept teens as respondents. For example, Swagbucks and Toluna have a minimum age requirement of 13 and 16, respectively.
Vlogging – Did you know that the highest-paid YouTuber (with US$26 million in earnings in 2019 and 25.6 million subscribers as of July 2020) is an eight-year-old? If children can make that much money on YouTube, teenagers can do it, too.
Blogging – A few of today's notable Filipino bloggers—especially in fashion—started out in their teenage years. If you love writing about your area of interest, you can build a rewarding career in blogging at a young age.
Being an Instagram influencer – Instagram allows people 13 years old and above to create an account. If you keep posting great content on IG, companies might start to notice you and pay you to promote their brand to their teen customers.
Being a TikTok star – Like Instagram, TikTok allows teen users aged 13 and above. There are different ways teenage content creators can earn money through this social networking app. However, you must live stream on TikTok at least 16 years old.
Completing fun tasks – Some apps like BuzzBreak and SnippetMedia allow users at least 13 years old to watch videos, read the news, play games, and do other easy and fun tasks. This is a great way to earn money in your spare time.
The internet isn't 100% safe for minors, especially when money is involved. Teenagers should be extra careful when dealing with anyone online.
The most crucial advice for teenagers earning money online is to let their parents or guardians know they're looking for an online gig. You need protection and guidance from your elders, mainly when using social media and dealing with clients. They're more experienced in detecting scammers and knowing if someone exploits them. 
Also, check the age requirement before you sign up for a side hustle or download a money-making app. Don't waste your time and effort in starting an online gig only to find out later that you're not accepted because of your age.
9. How do I get paid online?
Here are the different ways Filipino freelancers and entrepreneurs are paid online.
a. PayPal
PayPal is a widely used method for sending and receiving payments worldwide. Usually, overseas clients pay via this online payment service. So if you want to work from home, you must create a PayPal account. 
You must also open a local bank account to link to your PayPal account to withdraw payments in Philippine pesos. 
As much as it's very easy and safe to use, PayPal charges expensive transaction fees that will consume a portion of your pay. If your client is open to other payment methods, you may recommend cheaper alternatives to PayPal (See the list below).
b. Online Bank Transfer
A bank transfer is the easiest, fastest, and most affordable way to get paid if your clients are based in the Philippines. Clients transfer money from their bank account to yours in real time. 
Typically, local clients prefer to transfer funds via BDO, BPI, or Metrobank. Ideally, you have a savings account with major banks to receive payments via bank transfer.
c. Western Union
Some international clients can pay via Western Union. You have three options to receive payments in the Philippines:
Cash pickup at any Western Union agent location
Mobile wallet app (You need to have an account with GCash, PayMaya, Coins.ph, PERA HUB, or USSC to receive payments from Western Union.)
Direct deposit to a bank account (BDO/BPI/LANDBANK)
Money sent via Western Union will arrive within minutes if you receive it through cash pickup or mobile wallet. For bank deposits, funds are credited within two banking days.
d. Payoneer
This online money transfer service lets you accept payments in foreign currency (e.g., USD, AUD, GBP, JPY, etc.) from overseas clients and withdraw cash in Philippine pesos through your local bank account. Funds get transferred in up to three business days.
e. TransferWise
If your client pays you using TransferWise, you'll receive the money within one to two working days in your bank account or mobile wallet (GCash/PayMaya).
f. Skrill
Another recommended online payment service for Pinoy freelancers is Skrill, which doesn't charge any fee for sending and receiving money. Payments to the Philippines get transferred up to one day to your bank account or mobile wallet.
g. Cryptocurrency
Apps that pay users for simple tasks (like answering surveys and watching videos) typically pay in cryptocurrencies such as Bitcoin or Ether.
To receive payments in cryptocurrency, open a digital wallet where your earnings will be transferred and converted into local currency. You can create a Bitcoin wallet via Coins.ph and send your wallet address or QR code to get paid instantly. Then withdraw your money using the Cash Out feature in the Coins.ph app. 
Cash-out options include bank deposit, GCash, and pick-up at partner remittance centers (e.g., LBC, M Lhuillier, Palawan Express, etc.).
References