Money-making apps in the Philippines have gained popularity because they are accessible ways to earn cash using your smartphone. 
There is a large variety of these apps, from simple survey-answering apps to play-to-earn games1. However, as with any money-making opportunity, some bad players attempt to scam people out of their time and money. 
In this article, you'll find the best legit money-making apps available in the Philippines to start making money using your phone. 
Disclaimer: This article is just for educational purposes. FilipiKnow is not affiliated with any money-making apps listed in the article below. 
Table of Contents
At a Glance: Best Legit Apps to Earn Money in the Philippines
What Are Money-Making Apps?
As its name suggests, money-making apps are programs on your phone that pay out actual money you can use for digital or real-life transactions. Some apps are made purely for earning money, while others, such as GCash and Kumu, have money-making capabilities as just one of their many features. 
How Do Money-Making Apps Work?
Each money-making app has a different method of making money from them. Some apps make you do tasks, such as answering surveys or watching ads, in exchange for cash. Meanwhile, other apps are platforms wherein you can provide a service or product people are willing to pay for. 
Why Are You Paid for Using These Apps?
It may be in a different form per app, but ultimately, these apps gain a monetary benefit in exchange for your time and efforts. For example, by making you watch an ad, the app gains ad revenue from its advertisers. Platforms where you sell a product or service also earn commission fees. 
How Much Money Can You Make From Money-Making Apps?
It depends on the app. You can't expect to pay for your living expenses with the apps that pay you to do tasks. They offer a significantly lower hourly rate compared to working a regular job. They are best for people who have extra time to earn money on the side. Since you don't have to commit to a money-making app fully, it's also very accessible to most people, even those busy with other things. 
However, there are also apps, such as those for live streaming or online selling, that you can turn into an actual livelihood. These apps take a lot of time and effort before you can earn a lot of money. Just like a business, there are cases where even if you put in a lot of effort, they might not yield positive results. 
How Do You Get Paid by Money-Making Apps?
Legit money-making apps in the Philippines transfer your earnings using payment channels such as Paypal, GCash, or bank transfer. It's better to avoid apps that don't use popular payment methods since you will have difficulty withdrawing your money. 
How Can You Tell if a Money-Making App Is Legit?
The best way to tell if a money-making app is legit is to wait for others to review them. But if you want to test out a new app yourself, here are some guidelines: 
1. Check the Negative Reviews on Its Store Page
Fake accounts and bots can positively review apps, so it's better to focus on reading negative reviews to see if there are any problems with the app. 
2. Search Social Media and YouTube for Reviews
Money-making apps are a popular topic; even an unknown app may already have a review you can check. 
3. Read About the App's Money-Making Process
It's a red flag if the app requires you to pay money before earning it. 
4. If You Decide To Try Out an Unknown Money-Making App, Don't Fully Commit to It Just Yet
You should check first if they pay out money. Put just enough effort into it to cash out the minimum amount possible.
If you are a beginner at money-making apps, it's best only to use popular and recommended apps. Scam apps employ many techniques to make you believe they are legit when they are just wasting your time.
How the Best Legit Money-Making Apps in the Philippines Were Chosen
There are four primary criteria for choosing the best money-making apps in the Philippines, namely: 
1. They Have To Be Legit
This means that other people have already tested these money-making apps and that they do pay out money. 
2. They Have To Be Free
Choosing apps that don't require you to pay any money is safer. 
3. They Can Be Used on Your Smartphone
By being available on mobile, they are accessible to more Filipinos. 
4. They Should Be Available in the Philippines
This guide used these criteria to select the best legit money-making apps. As long as you research these apps, you should be able to find one that fits your needs. 
The Best Legit Money-Making Apps in the Philippines
To help you select which app is best for your needs, we grouped the apps into two categories based on what you need to do to earn money from them.  
Part I: Apps That Pay You for Doing Small Tasks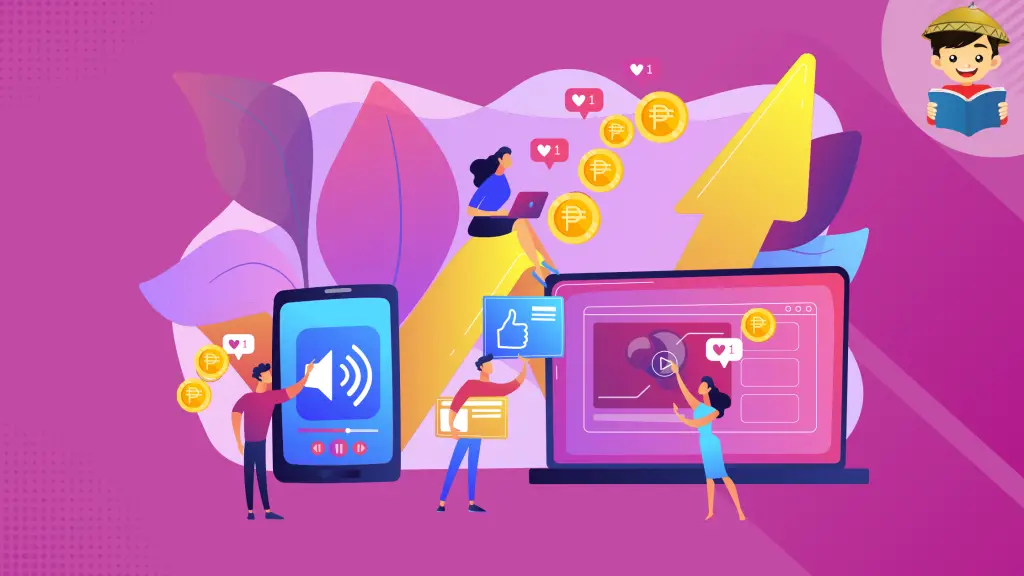 In this category, apps pay you in return for doing simple tasks, such as watching a video or answering a survey. They don't pay you as much for your time as a regular job, but they're still a viable source of income to help you reach a short-term goal. 
This is the category of money-making apps with the most variety but also the most scams. Here are the best legit money-making apps in this category: 
Best Multi-Purpose App: GCash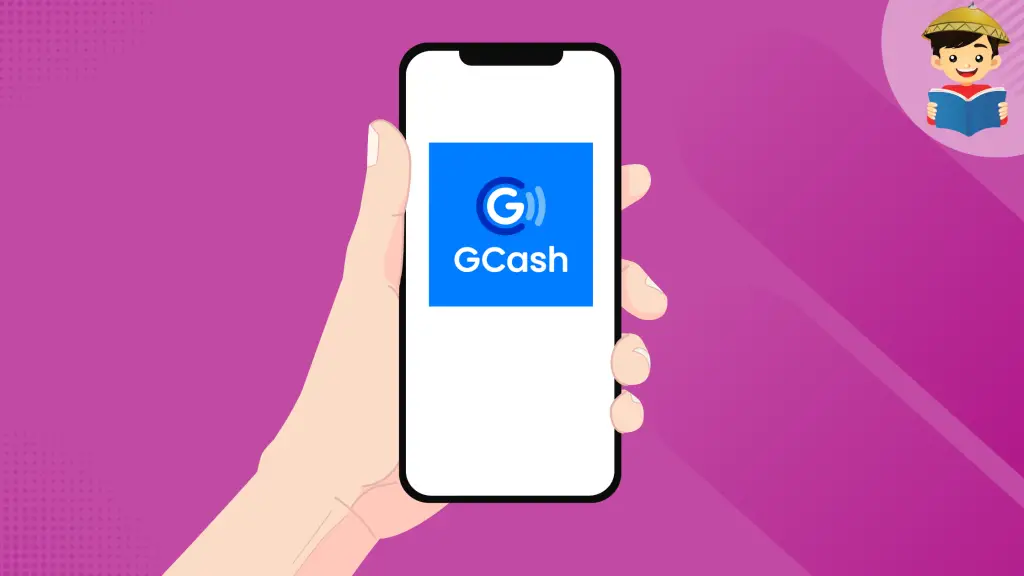 There are many ways to earn money through GCash. You can sell prepaid loads, join promos, play games, invite people, and invest money. The best thing about GCash is that it's already a popular digital wallet accepted by over 100,000 merchants nationwide. So, whatever you earn from small tasks in GCash, you can immediately use to pay for almost anything.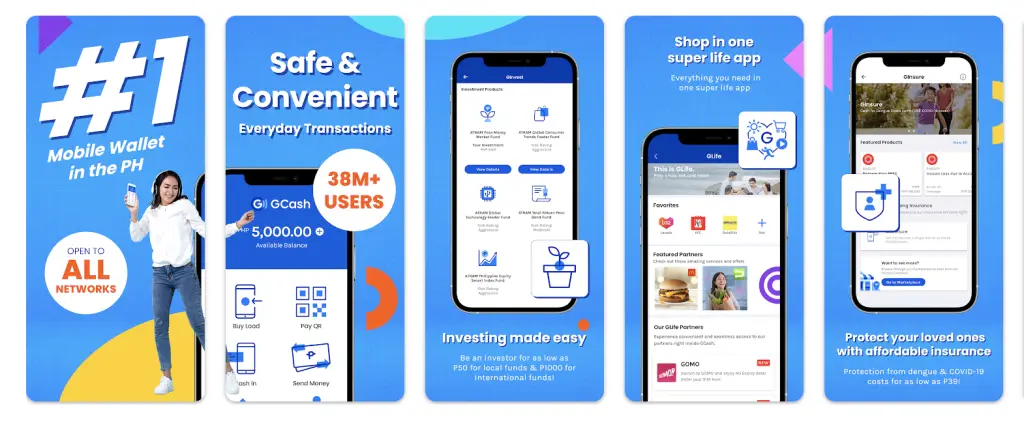 Advantages: 
Cash goes directly to your GCash wallet, which you can use to pay bills or purchase products 
It has many other functions, such as money transfer, insurance, and banking 
Trusted by millions of Filipinos 
Disadvantages: 
You can only do some tasks a limited number of times 
Minimum Cash Out: N/A 
Methods of Payment: GCash 
Similar Legit Apps: Maya, Coins.ph 
Best News-Reading & Watching App: Cashzine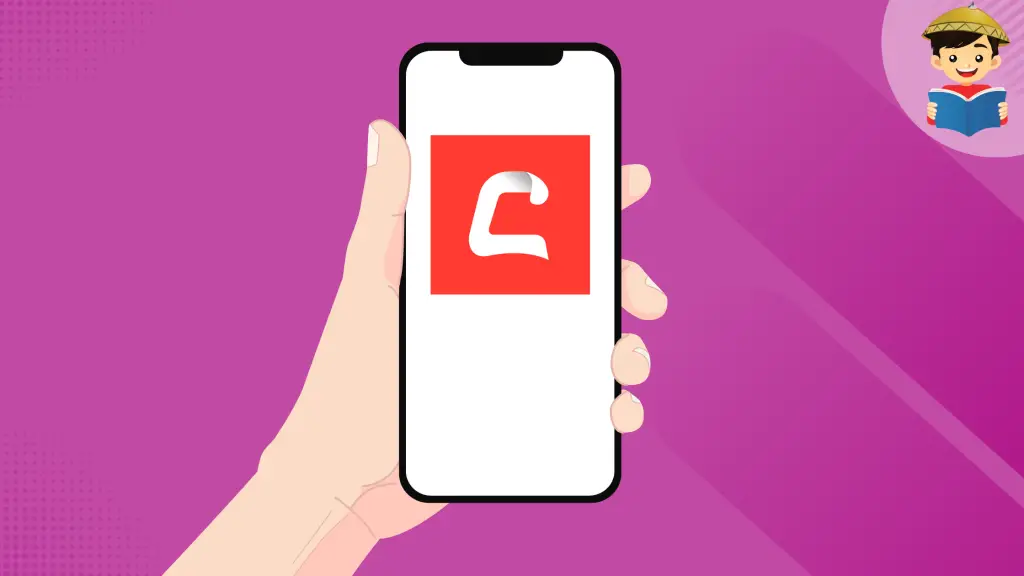 Cashzine is an app to read the latest local news and trending topics. Unlike similar apps, you get a personalized feed with only the posts that matter to you. Each time you read or share a news article or video, you earn the app's currency, "coins," that you can exchange for cash.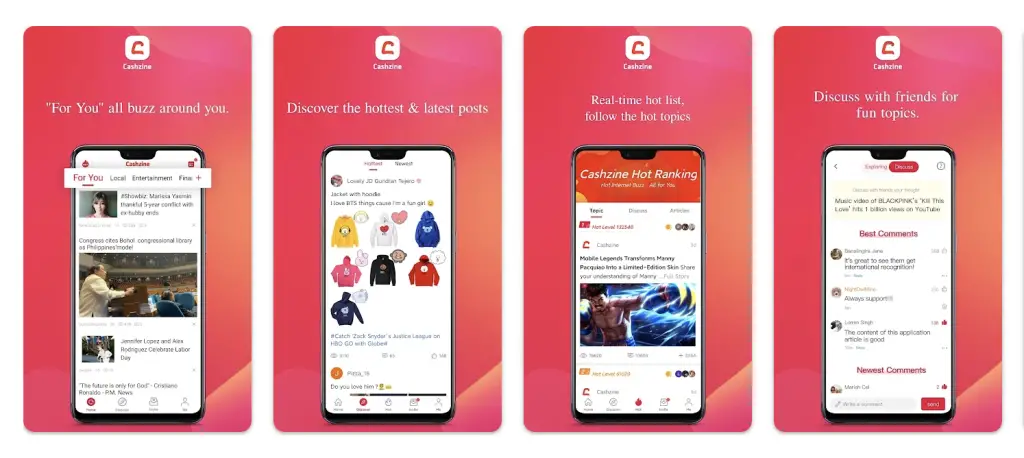 Advantages: 
Disadvantages: 
It takes time to reach 1,600 coins which is equivalent to ₱1
Minimum Cash Out: 1,600 coins or ₱1  
Methods of Payment: PayPal, GCash 
Similar Legit Apps: BuzzBreak, SnippetMedia 
Best Survey-Answering App: Milieu Surveys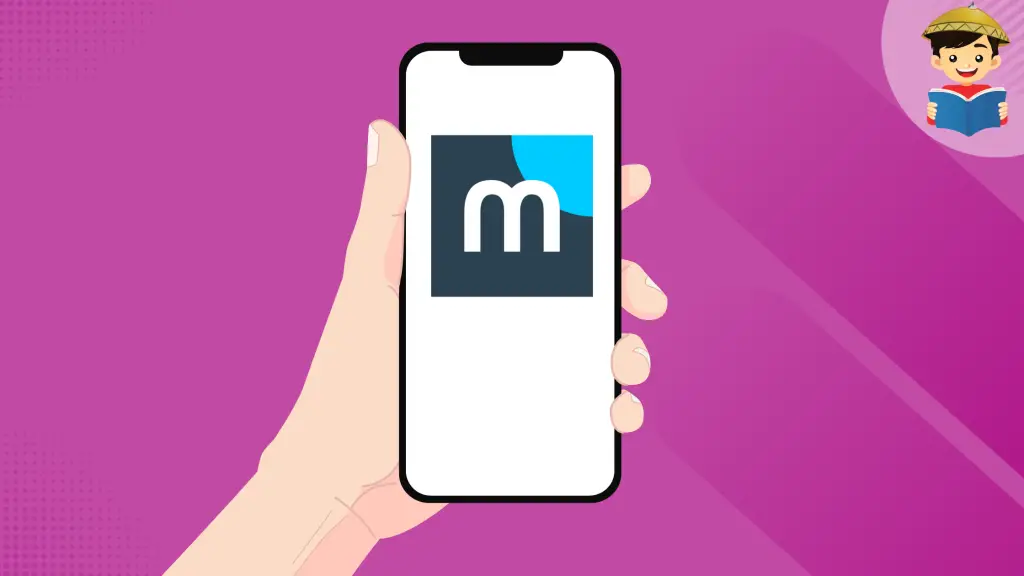 Milieu Surveys is an app where you get paid for answering a series of questions. These bite-sized surveys take about 5 to 10 minutes to finish. Like other survey apps, this app uses your profile to determine what kinds of surveys you will get. There will be days that you won't receive any paid surveys if they are not available.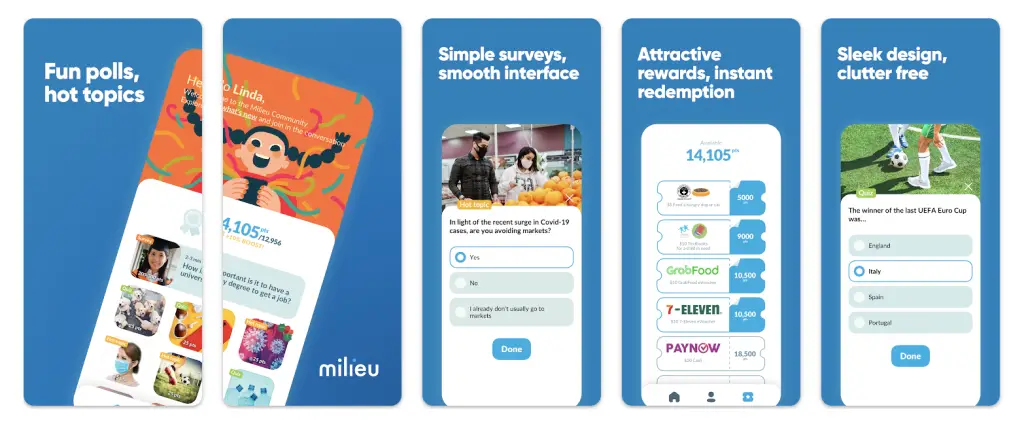 Advantages: 
Short surveys that you can do in between breaks from your daily activities 
You can also earn from taking quizzes or referring friends
Disadvantages: 
It takes a lot of time, around 2 to 3 months, to make enough to cash out
How much you earn is limited by the number of surveys and quizzes available. You might want to juggle multiple survey apps
Minimum Cash Out: 11,500 points or ₱200  
Methods of Payment: GCash, Lazada, GrabPay, Gift Vouchers 
Similar Legit Apps: Survey Junkie, Surveyon, Streetbees, LifePoints 
Best Cashback App: ShopBack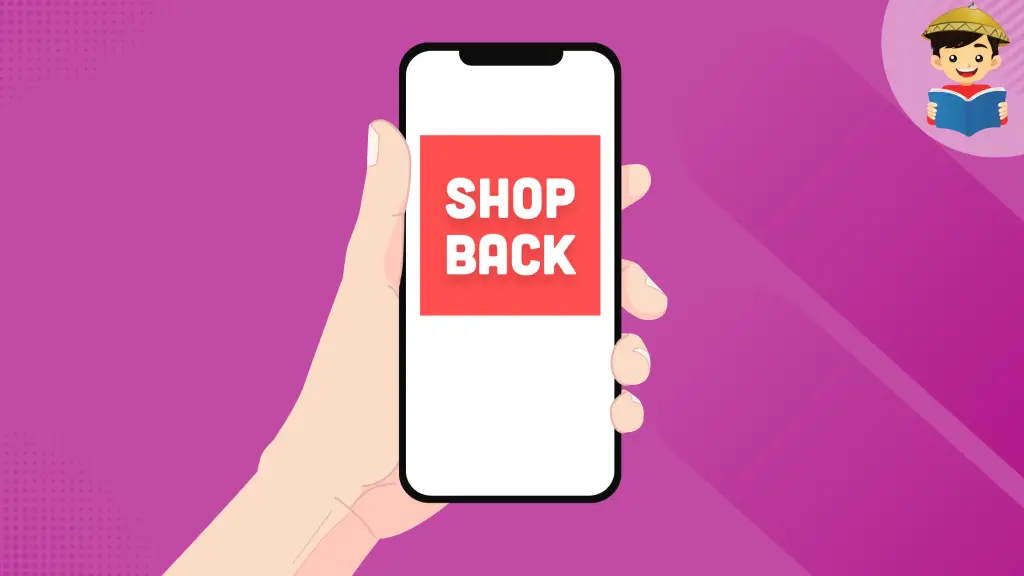 ShopBack is an online marketplace where you can get discounts and cashback while shopping through their platform. They support several popular stores, including Lazada, Shopee, Foodpanda, Watsons, and Uniqlo. Unlike other online marketplaces, they don't trap your cashback money in their platform, and you can withdraw any cashback to your bank account as cash.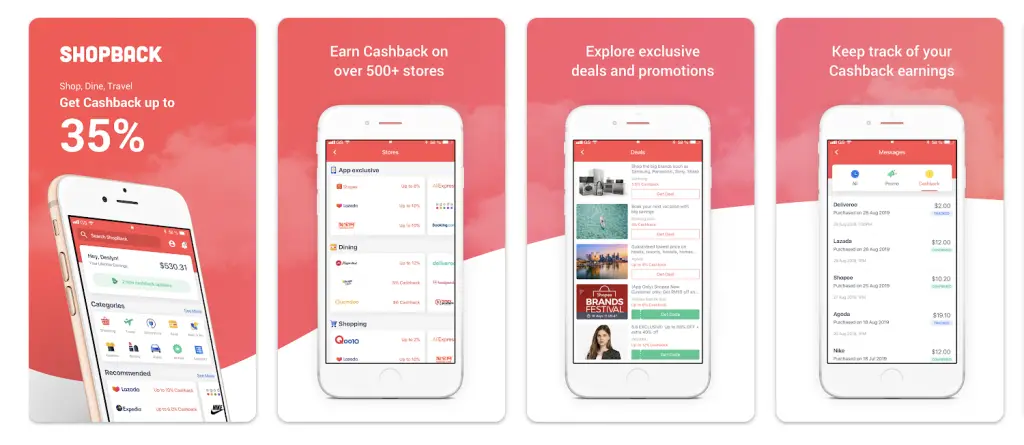 Advantages: 
You can "earn" money in the form of cashback while doing your shopping. There are also "No Spend, Just Cashback" promos available where you get money for signing up for programs 
You can also make money by doing challenges, participating in campaigns, and referring friends
You can withdraw any cashback to your bank account or digital wallet
Disadvantages: 
It takes an extra bit of effort to use ShopBack on top of your regular online marketplace
It requires a lot of purchases to have enough points for the minimum cash out
Minimum Cash Out: ₱200 
Methods of Payment: GCash, PayPal, Maya, Bank Transfer 
Similar Legit Apps: Rakuten, Cashalo 
Best App for Selling Pre-Loved Items: Facebook Marketplace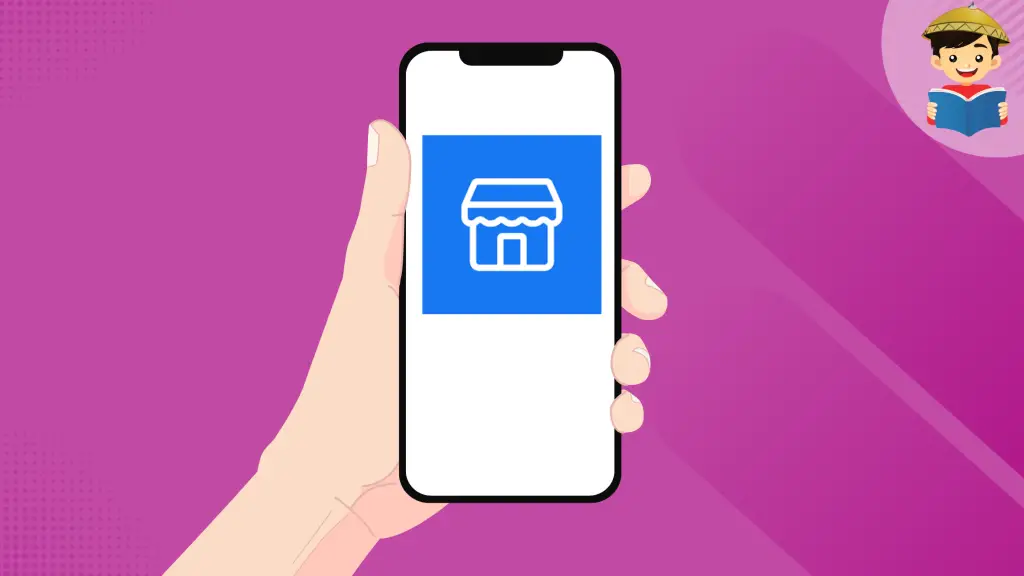 The Facebook app has a marketplace feature where you can post items you want to sell. Due to Facebook's many users, you can get inquiries about your items in just a few minutes. It's an excellent way to turn the clutter in your home into money that you can use for something else.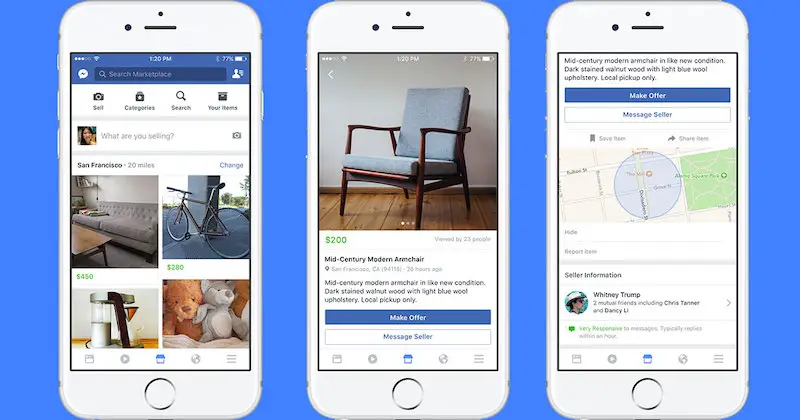 Advantages: 
More people will be able to see your items for sale due to Facebook's large user base 
It's effortless to post items; upload a photo and enter the item's details 
Facebook will not take any money for selling on their platform 
Disadvantages: 
Facebook has no integrated payment system, so you must use other payment platforms to collect your money securely. 
Minimum Cash Out: N/A 
Methods of Payment: Depends on your agreement with the buyer 
Similar Legit Apps: Carousell 
Best Recycling App: Trash Cash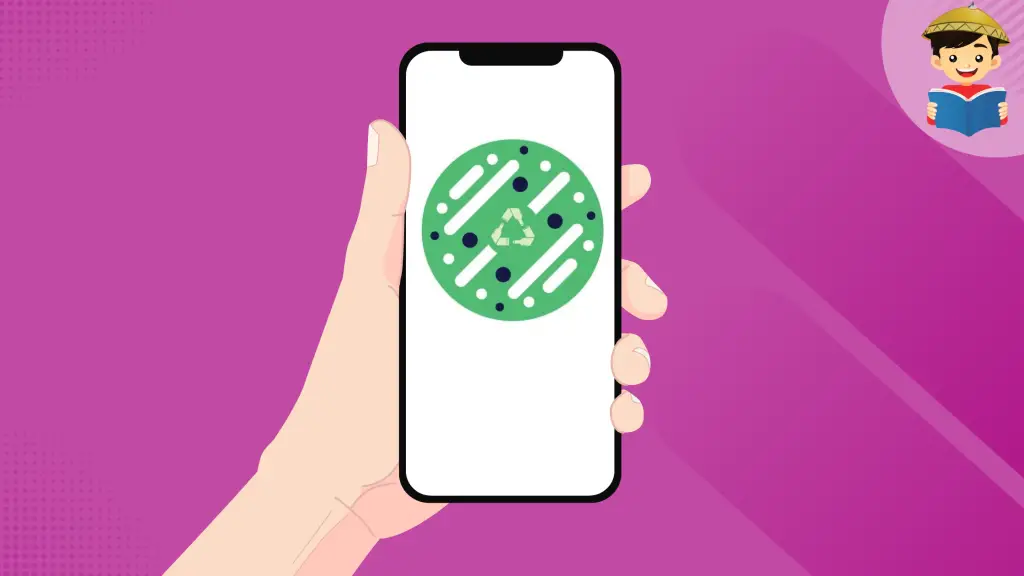 The team at Trash Cash believes that there's money in the trash, and they want to teach Filipinos just that. Filipinos produce over 2 billion kg of trash annually, which can be turned into about 24 billion pesos per year. By using the app, you'll be able to get your share of that money and help clean the Philippines simultaneously.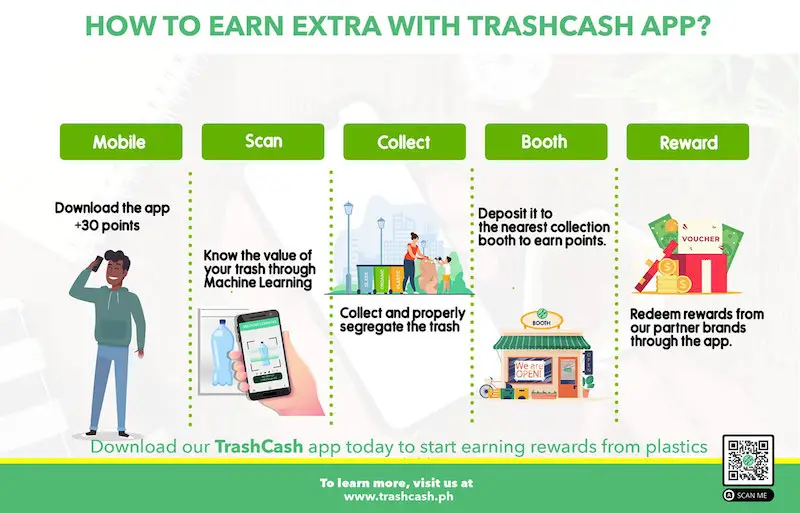 Advantages: 
Earn while helping keep the environment clean 
Disadvantages: 
There's currently a limited number of trash drop-off booths 
It takes a lot of effort to clean and scan your trash for points 
Platforms: Android 
Part II. Apps That Can Become Your Livelihood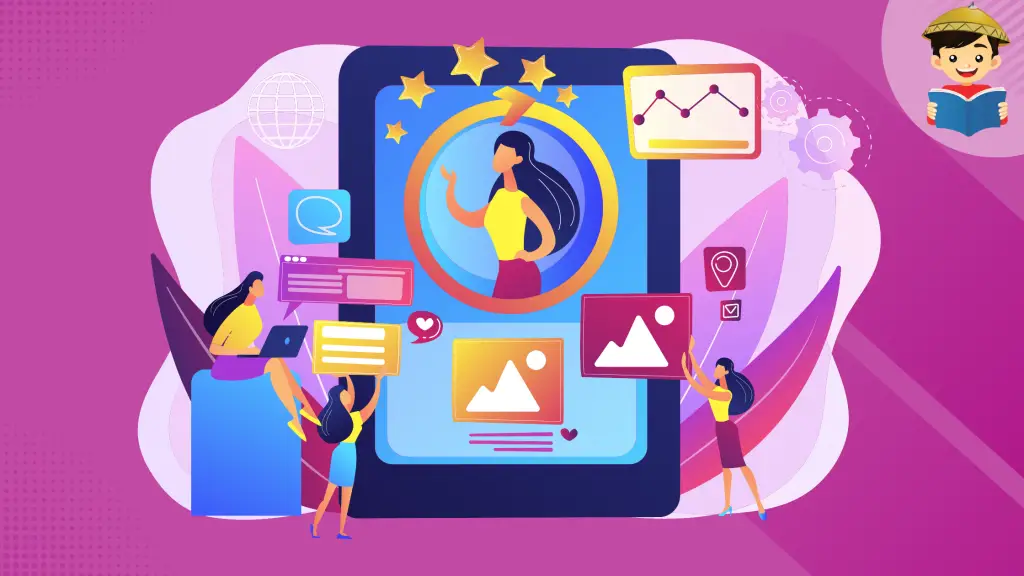 This category is for money-making apps that have the potential to become a source of income for you to pay for your living expenses. These apps usually reimburse you for bringing traffic to their app because of your content, services, or products. 
Here, you aren't paid for each task that you complete. Usually, the more business you bring in for the app, the more you get paid. However, there is no guarantee that you can earn a lot even if you put a lot of time and effort into it. 
Below are the best money-making apps that you can turn into your livelihood.  
Best for Live Streaming: Kumu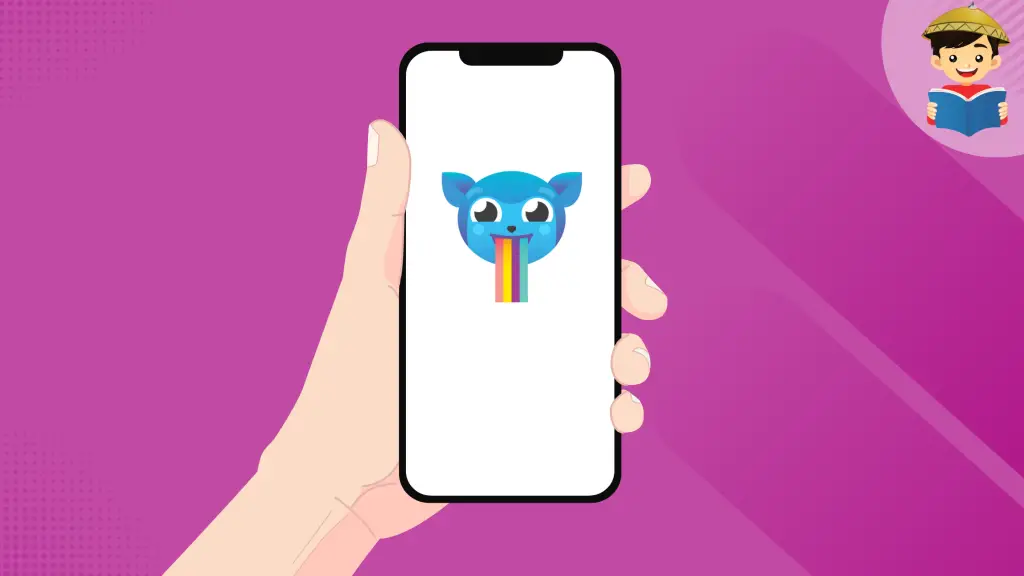 Kumu is a live-streaming app founded by Filipinos for the global Filipino community. Here, content creators and live streamers can earn money by receiving virtual gifts from those watching their streams. These virtual gifts can then be converted into cash. It was reported that some streamers could earn as much as six digits monthly2.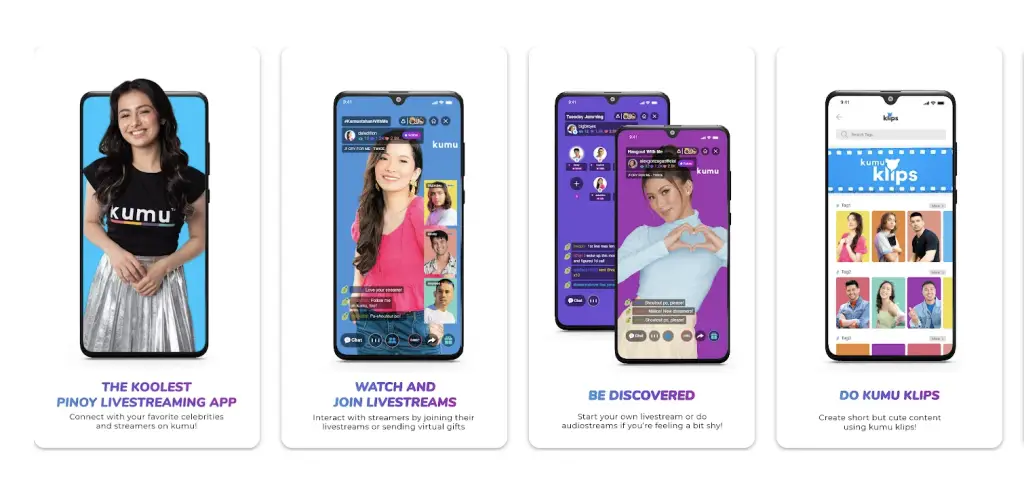 Advantages: 
Easy to start
Not as crowded as other popular live-stream apps
Focused on a Filipino audience
Disadvantages: 
It's challenging to grow the number of viewers and followers
You don't earn anything if you stream without an audience
Minimum Cash Out: 50,000 Diamonds which is about ₱750 to ₱1,000 
Methods of Payment: GCash, Coins.ph, Bank Transfer 
Similar Legit Apps: TikTok, Twitch, YouTube 
Best for Dropshipping: Shopee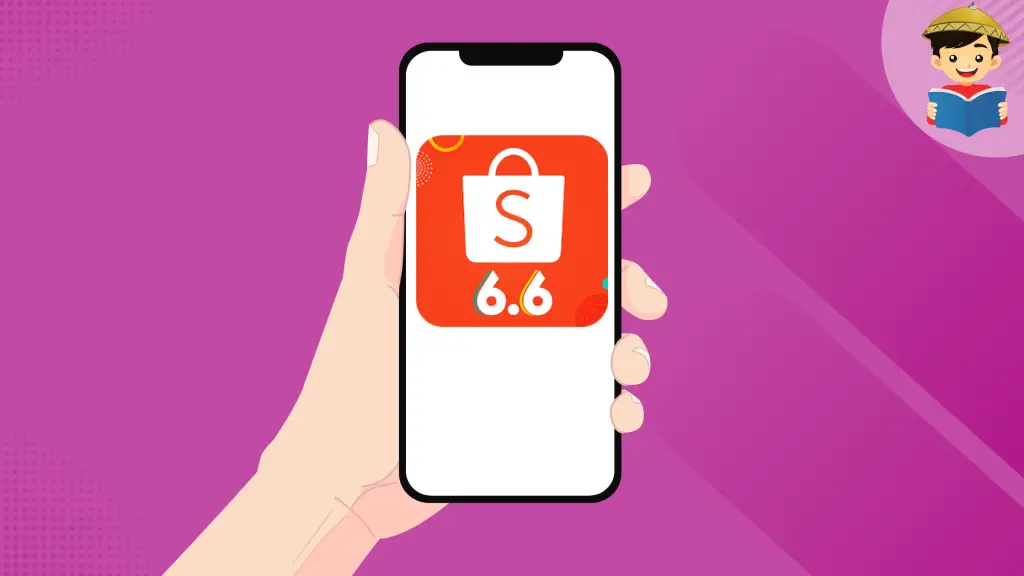 Among online marketplaces in the Philippines, Shopee has the largest monthly traffic3. So, if you want to set up your dropshipping store, that's the best place to start. Dropshipping is an online store where you don't carry any selling items. You can think of it as an agent for someone else's products. It's potentially a zero-capital business, though it's not advisable.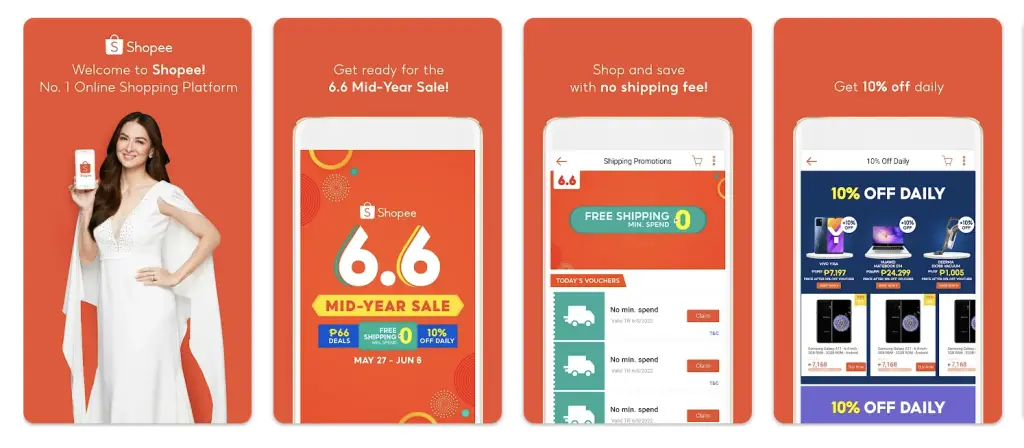 Advantages: 
Easy to set up an online store 
Number 1 in the Philippines in terms of online traffic
Disadvantages: 
A low barrier to entry also means there's a lot of competition 
Minimum Cash Out: None
Methods of Payment: Bank Transfer 
Similar Legit Apps: Lazada, Zalora 
Best for Transport Gigs: Grab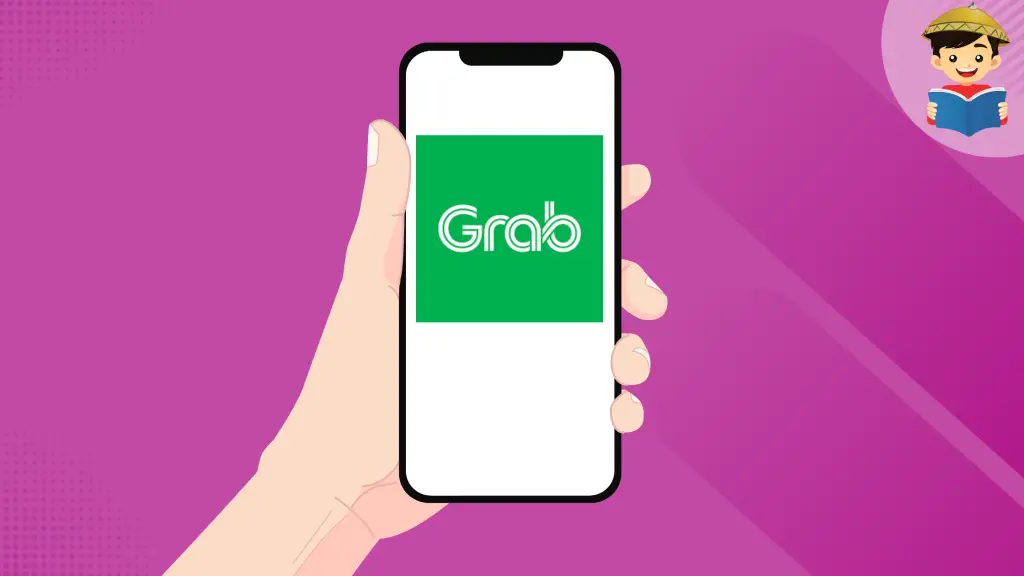 If you have a bicycle, motorcycle, car, van, or truck, you can try becoming a partner of one of the top transport apps in the Philippines, Grab. Becoming a Grab partner is technically free, but they take a commission from whatever you earn through their app. You may also pay government fees to comply with TNVS regulations4.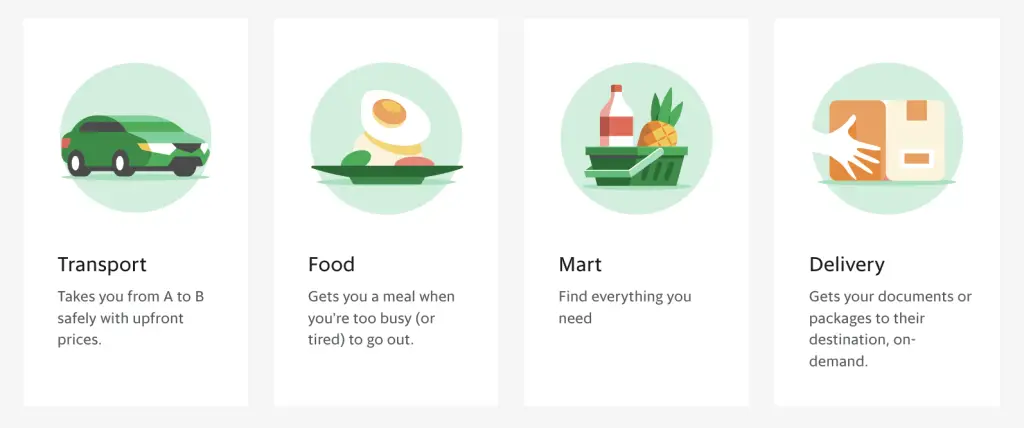 Advantages: 
You can use an existing vehicle that you own to earn money 
You can choose to drive passengers, transport packages, or deliver food 
Disadvantages: 
Wear and tear of your transport vehicle 
Philippine traffic 
Methods of Payment: Bank Transfer or e-Wallet 
Similar Legit Apps: Foodpanda, LalaMove, Angkas 
Best for Online Jobs: Upwork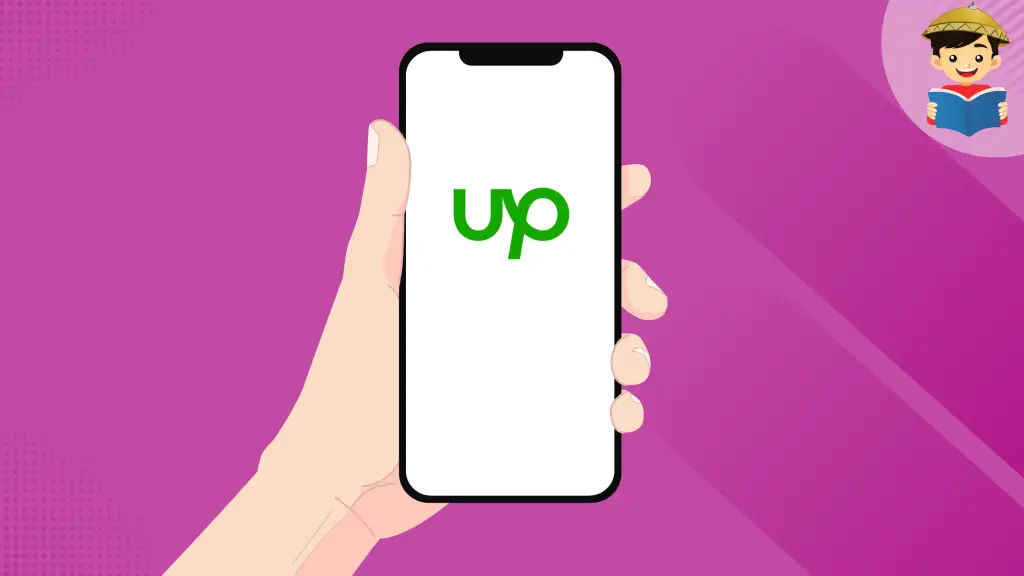 Upwork is one of the top apps where you can find part-time online jobs that pay enough to shoulder a big chunk of your living expenses. You might be hesitating since you only have a phone. But, if you think online jobs are only for people with laptops, you'll be surprised by the variety of jobs you can do using your smartphone. Try looking for jobs related to typing, data entry, and chatting.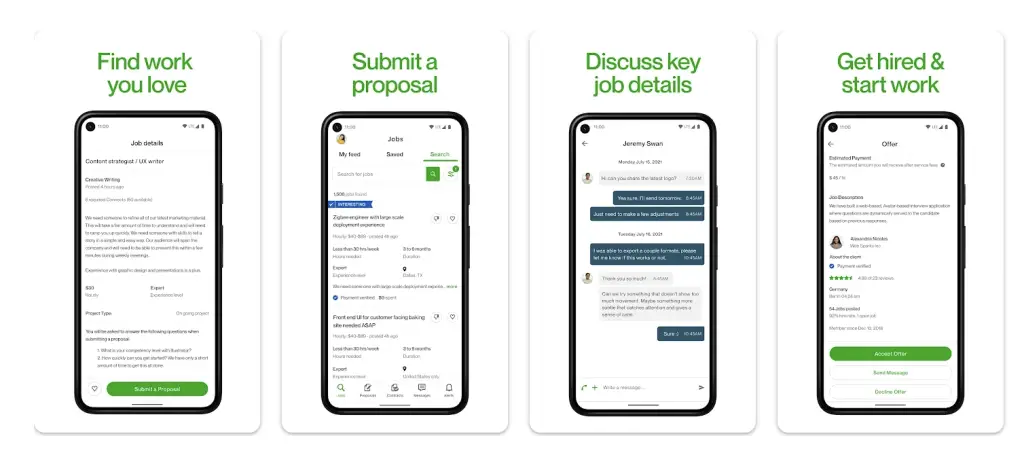 Advantages: 
Potential to earn a lot of money due to higher pay in foreign currencies 
An online job can grow into an actual career if you work toward it
Disadvantages: 
There is a tremendous amount of competition in Upwork since it's a global platform. You need to make sure that your resume stands out. 
Minimum Cash Out: None 
Methods of Payment: Bank Transfer, PayPal, Payoneer 
Similar Legit Apps: Fiverr 
How To Make Money From Legit Money-Making Apps
1. Do Research on the Money-Making App
Regardless of whether the money-making app has been validated as legit, you still have to research the app itself. Each app has its earning process, payment method, and other differences. By doing the research, you'll know if the app fits your specific requirements or not. 
First, check if it's available in the Philippines. Even apps previously validated may pull out of the country without notice. If it's not available, then find another app instead. 
Next, check the available payment methods. If none of them are accessible, choose another money-making app instead. 
The next step is to find out how you can make money. Is it something you are willing to do? Does it take a lot of time or attention? 
Lastly, you need to decide if it's worth it. You're the only one who'll be able to answer if the amount of compensation is worth the effort you put into the app. 
2. Download the App
Most legit apps are available in official app stores, such as Google Play or Apple's App Store. Before you download it, you should check out the negative reviews for anything you have to watch out for. 
Once you've decided that there's potential in this money-making app, then download it to your phone.  
3. Validate if the App Is Legit and Worth It
Before you fully commit your time and effort to the money-making app, it's a good idea to try it out first. Your goals are to check if: 
The app pays out money to your account. 
The time and effort you put into the app are worth it. 
To reach these goals, follow the procedure to earn money on the app with just enough effort that you can withdraw the minimum amount. Once you confirm that it becomes real money in your account, you devote more time and effort to it. 
4. Allot Time to Use the App as Part of Your Schedule
The last step to making money from your phone through these apps is to make it part of your daily or weekly schedule.  
This is especially true for apps that pay you for each task you complete. It's necessary to habitually do the necessary money-making processes since the pay is usually very little. However, by doing them consistently over time, you'll be able to save enough money to fulfill a short-term goal. 
Meanwhile, for apps that you can turn into a livelihood, you also need to work on them constantly. Treat it like a business where you need to exert enough effort to make it grow. 
It will be easier to adopt this habit by setting reminders for yourself. You can use to-do lists, add them to your calendar, or make a note on your desk. Whatever method you use to remember something important, use it as a reminder for these money-making apps. 
Tips and Warnings
Be careful of apps requiring you to pay money before earning it. There's a higher likelihood that they are scams. It's better to avoid them if you don't know how to tell a legit money-making app from a fraudulent one. 
Don't expect to make enough money for your living expenses through apps that pay per task. They are best used to supplement your income or to help you reach smaller monetary goals. Students, stay-at-home moms, seniors, and other people with extra time can use these apps. 
Don't use your regular email when signing up for these apps. Please create a new email account for money-making apps since they can be spam-prone. 
Use a spare phone or get a cheap phone for money-making apps. They tend to take a lot of time, and you won't be able to use your phone for anything else. 
Cash out early and often. Money-making apps come and go. An app that was able to pay out before may shut down before you can withdraw your money. So, make it a habit to cash out your money whenever possible. 
Frequently Asked Questions
1. Which legit money-making apps pay out money through GCash?
2. Which legit money-making apps are best for students?
Since the priority of students is to study, they should focus only on money-making apps that don't take up too much time. Apps that pay you for small tasks, like Cashzine and Milieu Surveys, will help you reach your short-term goals without wasting your study time.  
Making money through these apps can be enticing, but don't prioritize it. If you can learn a money-making skill or get a job after your studies, take advantage of that opportunity. 
3. Are there money-making apps where you can earn passive income?
Yes, but these apps usually require investing money in them before earning passive income. There are digital banking apps, such as ING and Tonik, where you can earn interest from your savings accounts.
  
There are also investment apps where you earn passive income from buying stocks, precious metals, and cryptocurrencies. However, these apps aren't for beginners. You might lose money if you don't know what you are doing.
References