Are you wondering where to transfer your PayPal funds so you can withdraw or use them to pay your bills?
Transferring it to your GCash virtual wallet is the best option.
Unlike PayPal to bank transfers, PayPal to GCash transfer is free from any charges1 and can be processed within 24 hours or less.
Learn how to transfer money from PayPal to GCash in this step-by-step guide.
Related Article: How to Use GCash: A Complete Beginner's Guide
Table of Contents
How To Transfer Money From PayPal to GCash: 5 Steps
You can transfer your PayPal money to your GCash account if these accounts are linked. Once you have linked these accounts, follow the steps below.
1. Log in to your GCash app using your 4-digit MPIN
2. On your GCash home screen, select "Cash In"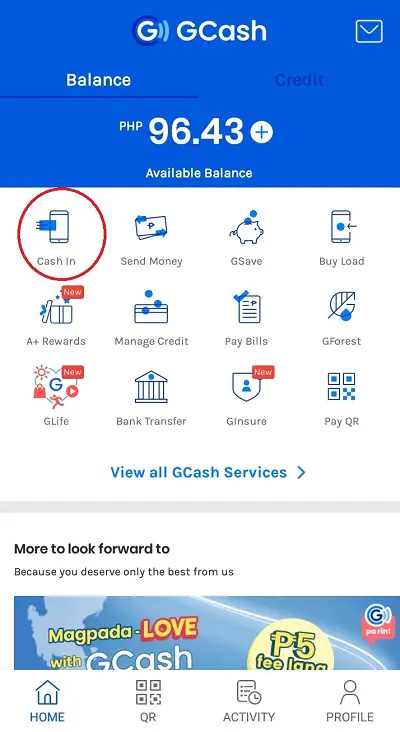 3. Scroll down and select "PayPal" under "Global Partners and Remittance"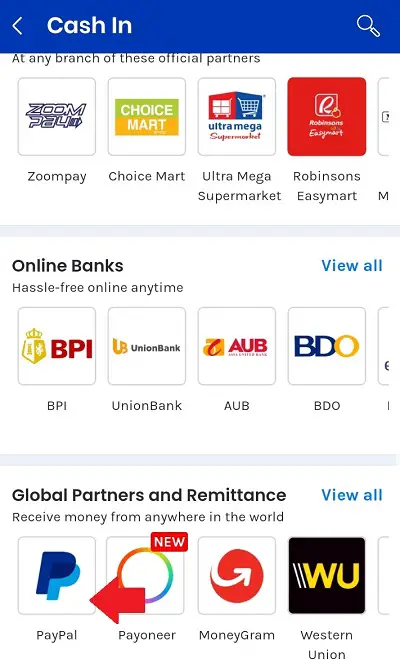 4. Enter the amount you want to transfer from your PayPal to your GCash account
After you enter the amount, tap the Next button.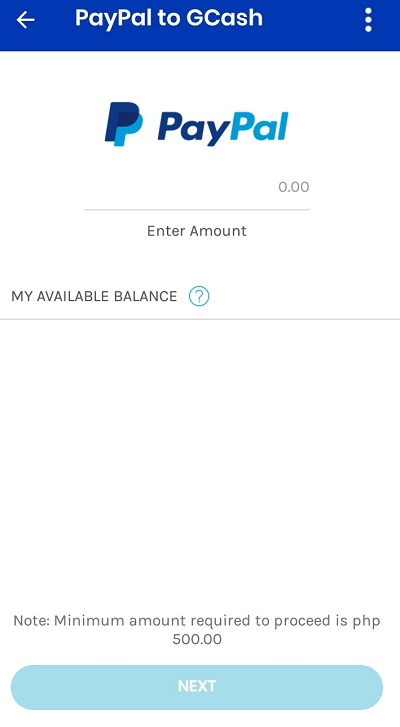 5. Confirm the transaction
Once you have tapped the Confirm button, your transaction will be processed. 
It usually takes 24 hours or less to receive the money in your GCash account. Once the transfer is processed, you will receive a notification via SMS.
How To Convert PayPal Money From US Dollars (USD) to Philippine Peso (PHP)
When transferring money from Paypal to GCash, your funds must be in PHP for GCash to allow the transfer. Since money received through Paypal is usually in USD, you must convert USD to PHP before transferring. 
Here are the steps to convert Paypal money in USD to PHP:
1. Log in to your PayPal account either through the app or the official PayPal website accessible from your web browser
2. Select "Wallet"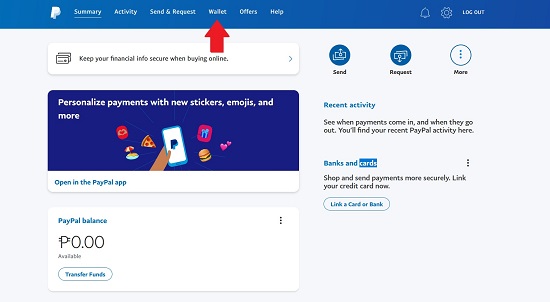 If you are using your Paypal Mobile App, tap Menu first on the upper left of the screen, then select Wallet.
3. On your Paypal balance, look for your money that is in USD
4. Click the "three-dots" button near your USD balance
5. Select "Convert Currency" in the dropdown menu
6. Select "Philippine Peso" from the list of currencies
Once you have selected Philippine Peso, click the Next button.
7. Review the converted amount, then click the "Next" button
Before clicking the Next button, you may look at the converted amount in PHP and the conversion rate.
8. Click the "Convert Now" button
Upon clicking this button, your USD money will be converted to PHP instantly. 
9. You will receive a message that the conversion was successful. Click the "Done" button to exit
Related: What is the GCash bank code?
Frequently Asked Questions
1. How much is the transfer fee from Paypal to GCash?
Paypal to GCash transfer has no transfer fee. 
2. Can I transfer money from Paypal to GCash if they are not linked yet?
3. I can't transfer money from Paypal to GCash. What should I do?
Here are some things you can do if you can't transfer your PayPal money to GCash:
* Re-link your Paypal account to your GCash account
* Check if your GCash app is updated to its latest version
* Try to cash in a smaller amount
* Attempt to complete the transaction again after 24 hours
4. What minimum and maximum amount can I transfer from Paypal to GCash?
The minimum amount you can transfer is PHP 500, while the maximum is USD 2000 or PHP 100 000.
Related: How to Load GCash: Best Ways to Fund Your Mobile Wallet
References
Reasons to choose GCash as a withdrawal option. Retrieved 26 September 2021, from https://www.paypal.com/ph/webapps/mpp/gcash-easy-withdrawals