In simple words, Chemistry is the study of matter. In this branch of science, the properties, composition, structure, and transformations of matter are being studied in great detail. Because of this nature, the application of chemistry across different fields of study is immense.
Chemistry is often regarded as "the central science" because the knowledge obtained in chemistry is of high importance to students in various disciplines, including biology, medicine, geology, physics, and ecology, to name a few.
This reviewer will walk you through the introductory topics in chemistry. Specifically, you will learn more about atoms, the different states of matter, the periodic table of the elements, compounds, chemical and nuclear reactions, chemical kinetics, acids and bases, concentrations, thermochemistry, and a little bit about biochemistry, and organic chemistry.
Click below to go to the main reviewers:
Table of Contents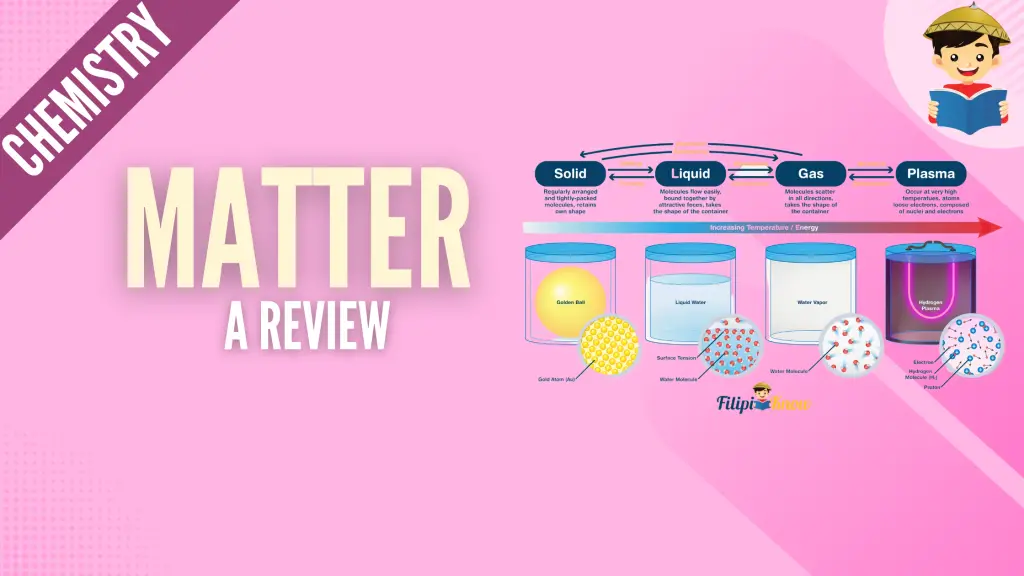 Chemistry is the study of matter and the changes it undergoes. Anything that you can think about is probably made up of matter, and hence, can be studied in chemistry. In this section, we will discuss the properties, states, and types of matter. Click here to go to the article.
Topics:
Properties of Matter
Types of Matter
States of Matter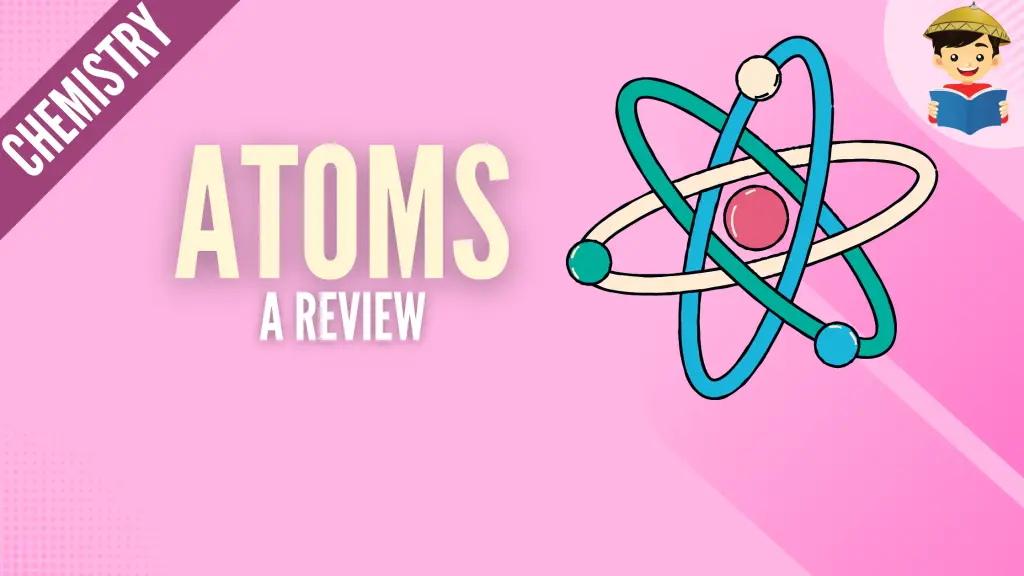 Understanding atoms is crucial because it ultimately leads to understanding why certain elements behave or react in a certain manner. In this section, we will study the atomic theory as well as the different atomic properties, components, and models. Click here to go to the article.
Topics:
Atomic Theory of Matter
Atomic Models
Components of an Atom
Properties of an Atom
Quantum Mechanics
Electron Configuration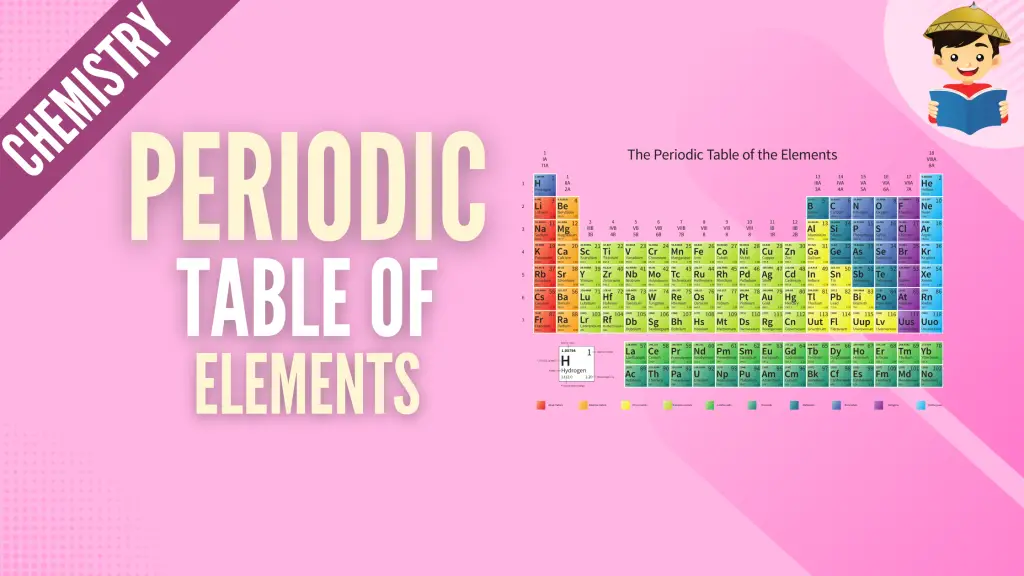 When you hear the word "Chemistry", what comes to mind? There may be a lot of things, but one of those is probably the periodic table of the elements! In this chapter, we will talk about how elements are arranged in the modern periodic table, and what important properties and trends can we obtain from this arrangement. Click here to go to the article.
Topics:
Brief History of the Periodic Table of Elements
Groups and Families in the Periodic Table
Periodic Trends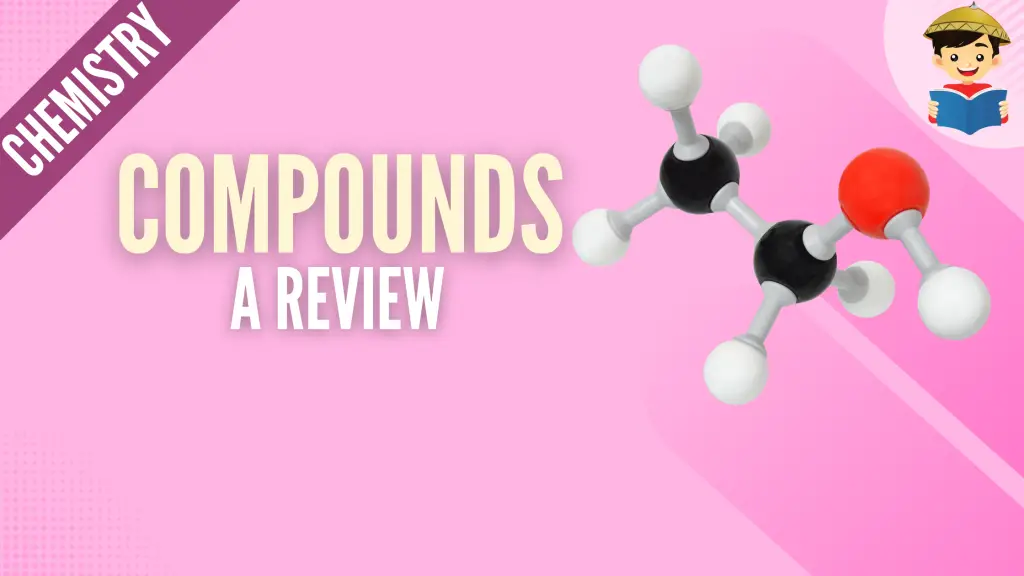 There's no such thing as "chemical-free." The water we drink and even the air we breathe are all considered "chemicals." Learn more about "chemicals" and compounds in this section. Click here to go to the article.
Topics:
Types of Chemical Bonds
How To Name Compounds and Write Compound Formulas
Determining Oxidation Number
Representation of Compounds
Writing Lewis Structure and Molecular Geometry
Intermolecular Forces of Attraction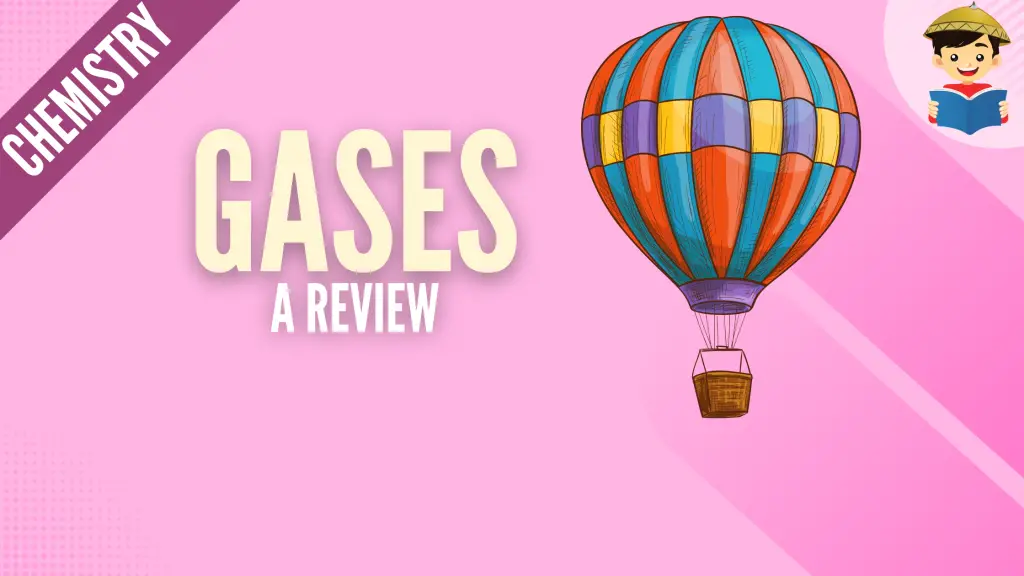 We survive because of gases. Our atmosphere is composed of layers of gases, with the lowermost layer being the most suitable to support life. In this module, we will tackle the third state of matter, gases, and the laws governing their behavior. Click here to go to the article.
Topics:
The Concept of Ideal Gas
Empirical Gas Laws
Ideal Gas Equation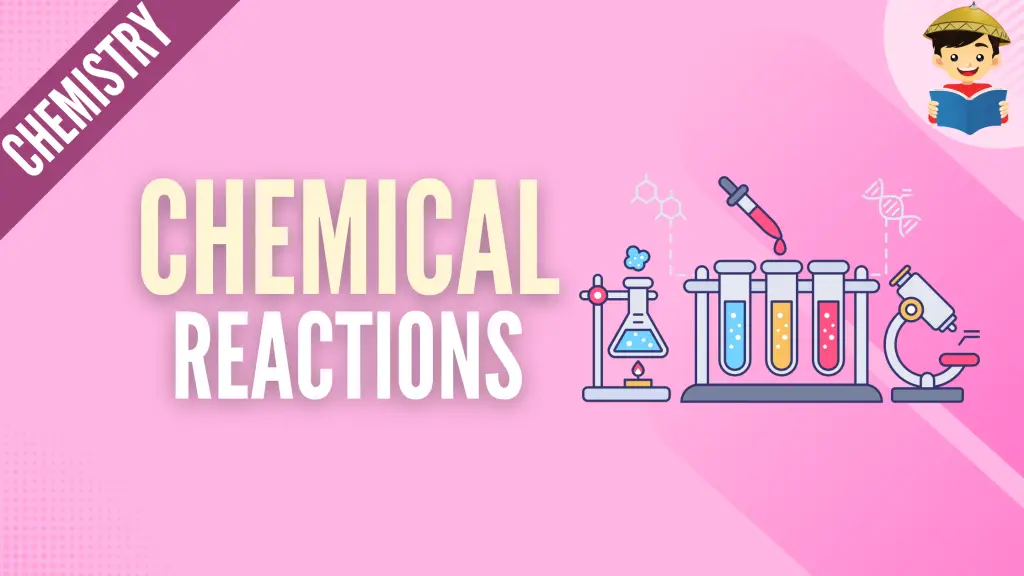 Two very dangerous elements, when combined together, can add flavor to the food you eat. This is all thanks to what we know as chemical reactions. Learn more about chemical reactions in this module. Click here to go to the article.
Topics:
Definition of Chemical Reactions
Types of Chemical Reactions
Balancing Chemical Reactions
Reaction Stoichiometry: Limiting and Excess Reactants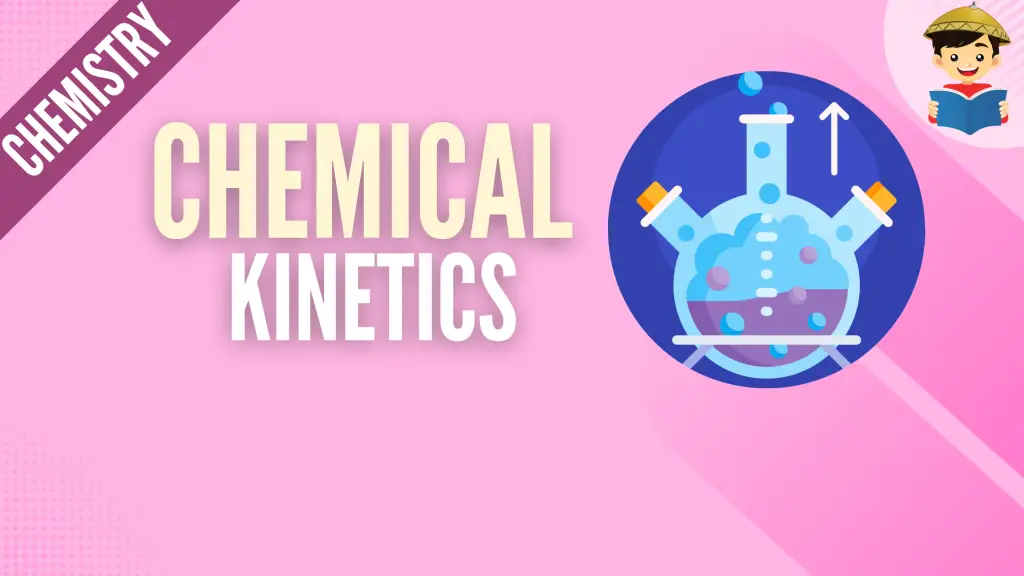 Chemical reactions vary in the speed at which they occur, the study of which gave birth to a branch of chemistry called chemical kinetics. In this module, you'll learn about the kinetics of chemical reactions, how to write rate expressions, and the methods usually used to determine reaction rates in a chemical laboratory. Click here to go to the article.
Topics:
The Concept of Chemical Kinetics
Writing Rate Expressions
Writing Rate Law Expression
The Method of Initial Rates
Integrated Rate Law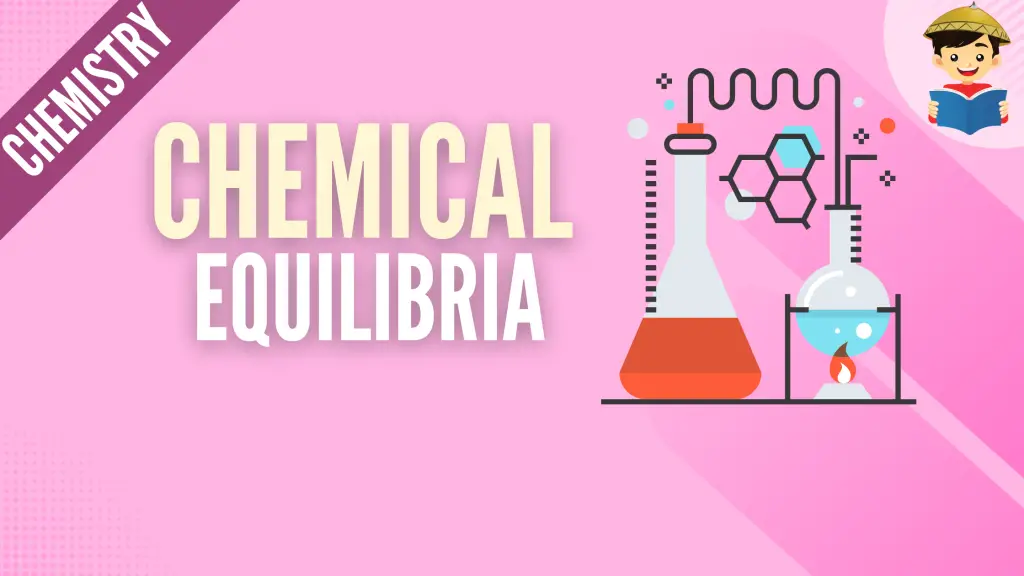 Did you know that the majority of reactions are reversible, at least to some extent?  In this topic, you will learn more about reversible reactions (aka equilibrium reactions). Click here to go to the article.
Topics:
The Le Chatelier's Principle
Factors Affecting Equilibrium
Writing Equilibrium Constant Expressions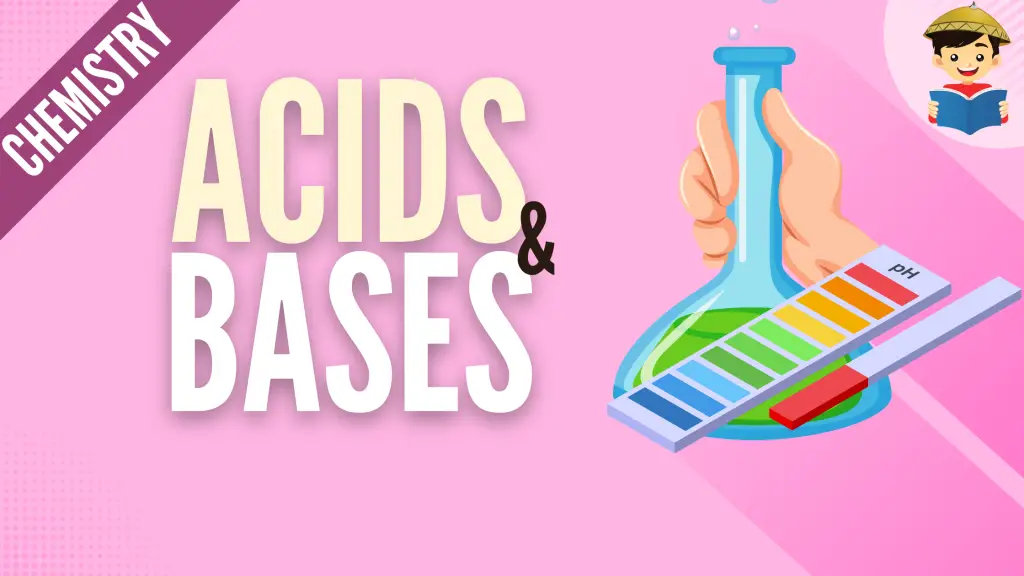 What are acids and bases, and what makes them different from each other? Let's go back to basics and study the definition, characteristics, and strengths of these two substances. Click here to go to the article.
Topics:
Definitions of Acids and Bases
Characteristics/Properties of Acids and Bases
Strengths of Acids and Bases
Acid/Base Strength and the Equilibrium Constant
pH Calculations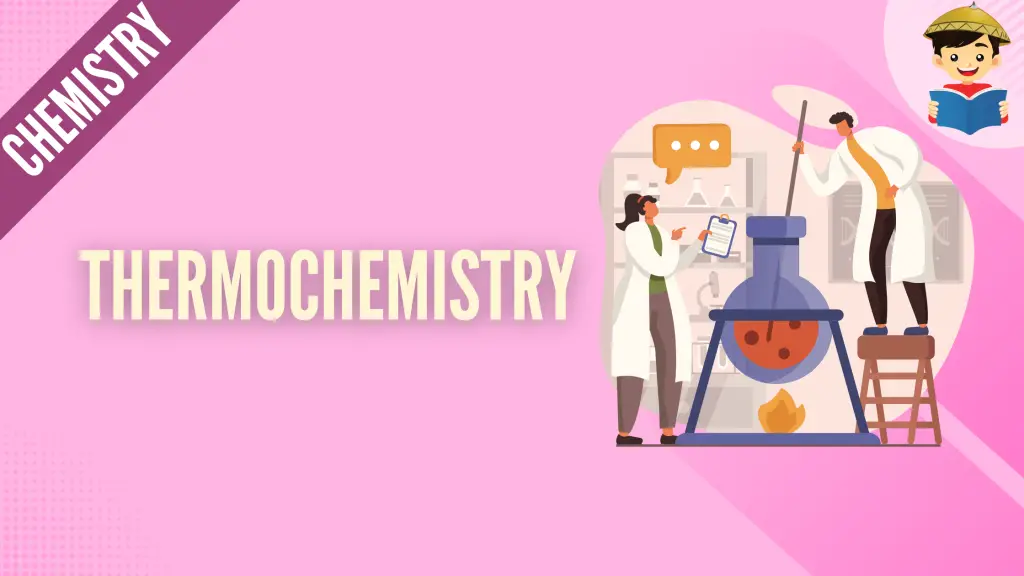 Thermochemistry is the study of heat change in a chemical reaction. Learn more about this concept and the difference between exothermic and endothermic reactions in this reviewer. Click here to go to the article.
Topics:
Energy Changes in Chemical Reactions
Enthalpy of Reactions
Standard Enthalpy of Formation and Reaction (Direct and Indirection Methods)