The internet has made it possible to do many things from home, especially during this pandemic. A few examples are shopping, banking, and even seeing a doctor or what we call teleconsultation. 
Teleconsultation is the future of healthcare, and it is easy to see why. Its convenience, safety, and efficiency are revolutionizing the way we access healthcare. Not only does it allow us greater freedom and flexibility in how we receive our healthcare; at this time of heightened concern about viruses spreading through contact between people, it also keeps us safe from unnecessary risk.
Let's take a closer look at the Philippines' best free and paid online consultation services that allow us to communicate with medical professionals without having to be physically present in the hospital or clinic. 
Table of Contents
At a Glance: Best Online Medical Consultation Services in the Philippines
Telehealth and Telemedicine: What's the Difference?
Telehealth is a broader term that includes telemedicine and other forms of care delivery for patients, such as remote patient monitoring.
According to the World Health Organization (WHO)1, telehealth is the use of electronic information and telecommunication technologies to support and promote long-distance clinical health care, patient and professional health-related education, public health and health administration. Other features include remote medical education of health professionals and remote non-clinical services like administrative meetings.
Telemedicine2, on the other hand, focuses mainly on remote clinical services. It involves using technologies such as live video conferencing to provide physician-patient consultations. It enables patients to receive treatment at home or any location that is convenient for them. This also means that physicians can render services outside their offices and clinics. Its goal is to reduce healthcare costs while providing equal or better quality care than what an in-office setting provides. 
In a nutshell, telehealth is the broader term that includes telemedicine. It's used for virtual medicine and health care, encompassing clinical activities like consultations and administrative tasks like record keeping. Meanwhile, telemedicine is a subcategory of telehealth. It refers to online or phone medical consultation, diagnosis, and treatment.
What Is Teleconsultation?
Teleconsultation3, sometimes called e-Consultation, is a form of telemedicine that allows patients to take on-demand virtual consultations with doctors via telephone, computer, or mobile device. This can happen in real-time for live video chats (synchronous), or through an asynchronous messaging system where the patient and doctor communicate at different times (asynchronous). It is a great way for patients to get immediate access to healthcare professionals and ask questions.
It can help you get medical advice from doctors if you do not have time to go in for an appointment or live in remote areas. You can talk with your health care professional about your symptoms, and he or she consults with other healthcare professionals specializing in your condition if needed.
Advantages of Teleconsultation
Teleconsultation can be more convenient than in-person visits as it saves time and transportation costs. In addition, teleconsultation helps keep you safe from COVID-19 and other contagious diseases by minimizing contact with other people. You may also feel more comfortable speaking about personal issues over the phone or on video rather than in person.
Specifically, teleconsultation can help you:
Reduce the stress of waiting in clinics for long hours
Save time and money on travel
Access medical services in rural areas
Consult a doctor when you are too ill or scared to leave your home
Who Should Avail of Teleconsultation?
You may consider availing of teleconsultation if:
You are an elderly patient who does not like traveling due to physical incapacities and cognitive decline
You live in an area where there is no public transportation
Your mobility is affected by arthritis 
You do not want to be exposed to germs and viruses commonly found in long queues at the hospital
You need medical advice but cannot afford the travel expense
You prefer to speak with your healthcare provider over the phone
You have medical needs that are best addressed by specialists
You are diagnosed with chronic illnesses that require ongoing treatment and monitoring
How Much Is Online Consultation in the Philippines?
The fees vary depending on which app or online clinic you use. If not offered for free, you should probably expect to pay between ₱1,000 and ₱2,000 for your first teleconsultation, assuming it is not complicated and does not require any special tests like an ECG. 
If the initial consultation is complicated, you might need to spend more. It is also worth noting that there are some great doctors who will offer your first consultation for free, so make sure you do not give up until you're able to speak to a handful of different doctors!
If you are going to compare teleconsultation prices in the Philippines, see if there are any additional fees for getting prescriptions or medical certificates.
Top Teleconsultations Available in the Philippines
1. Free Teleconsultation Services
a. Bayanihan E-Konsulta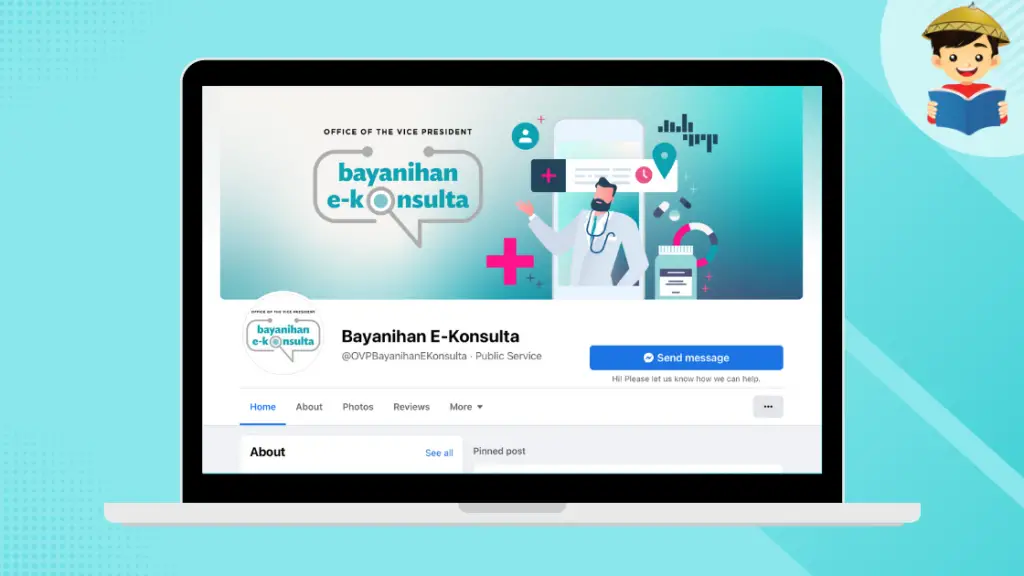 Bayanihan E-Konsulta is a teleconsultation program launched by the Office of the Vice President in April 2021 to help address the surge in COVID-19 cases.
b. CloudPx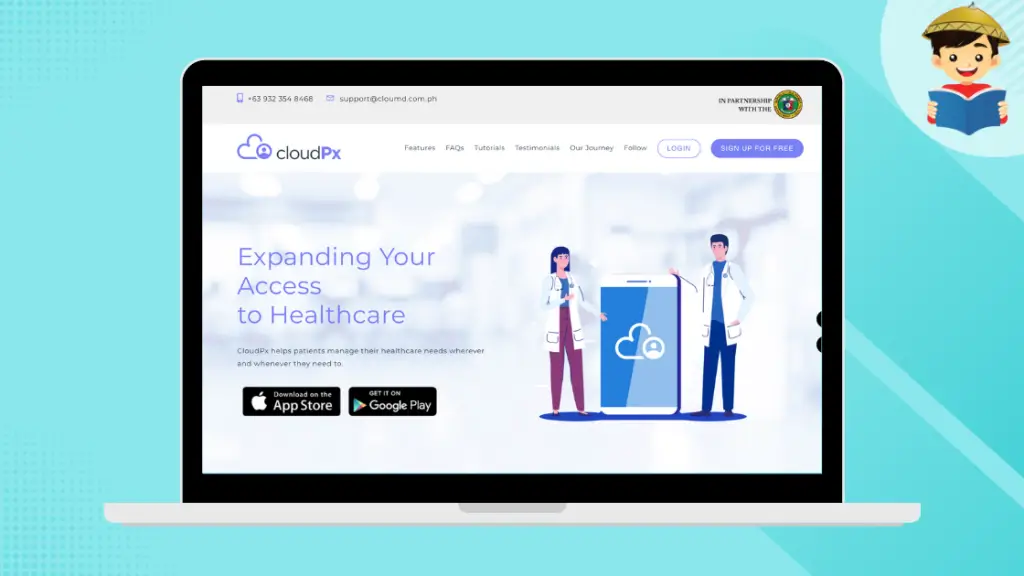 CloudPX is a fully integrated personal medical management system that works together with CloudMD, a practice management system used by physicians. CloudPX allows customers to book online doctor consultations and get doctor's orders (prescriptions, medical certifications, and so on) immediately into their CloudPX account.
Consultation hours: 24/7
Consultation fee: Free
Platform: Mobile app available via AppStore or Google Playstore
c. Generika Libreng Telekonsulta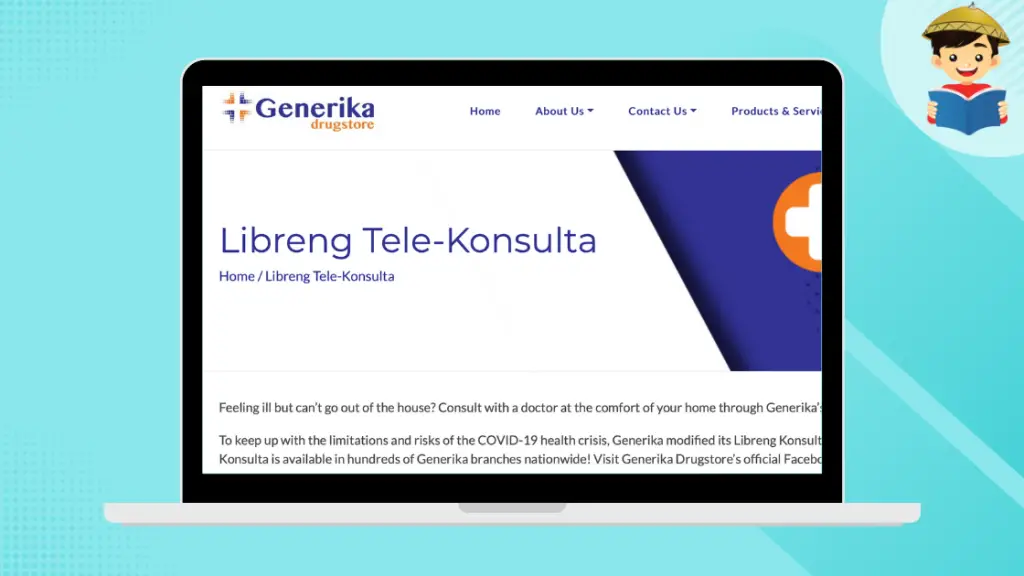 To stay up with the restrictions and hazards of the COVID-19 health crisis, Generika changed its Libreng Konsulta to provide free medical consultations over the phone. Hundreds of Generika outlets around the country provide free teleconsultation, with the schedule available via Generika Drugstore's official Facebook page 
Consultation hours: Varies per month (check their Facebook page for more information)
Consultation fee: Free
Platform: Landline (numbers vary per branch; list available on their Facebook page)
d. E-Konsultasyon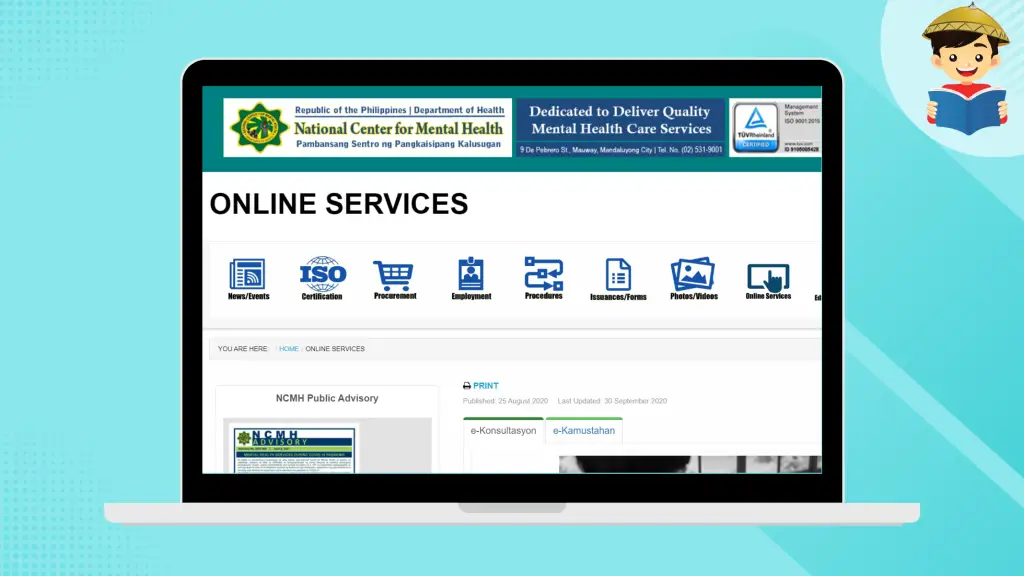 In response to the alarming number of suicide cases during the height of the pandemic, the National Center for Mental Health (NCMH) launched E-Konsultasyon4 to offer a free consultation for people who needs professional support for their psychological and emotional well-being.
E-Konsultasyon virtual consultation sessions are done via Zoom. To avail of their service, book a consultation here. The appointment is done on a first-come-first-serve basis.
Consultation Hours: 9 AM to 3 PM every Monday, Wednesday, and Friday
Consultation Fee: Free
Platform: Zoom
2. Paid Teleconsultation Services
a. Medical City's Teleconsultation Services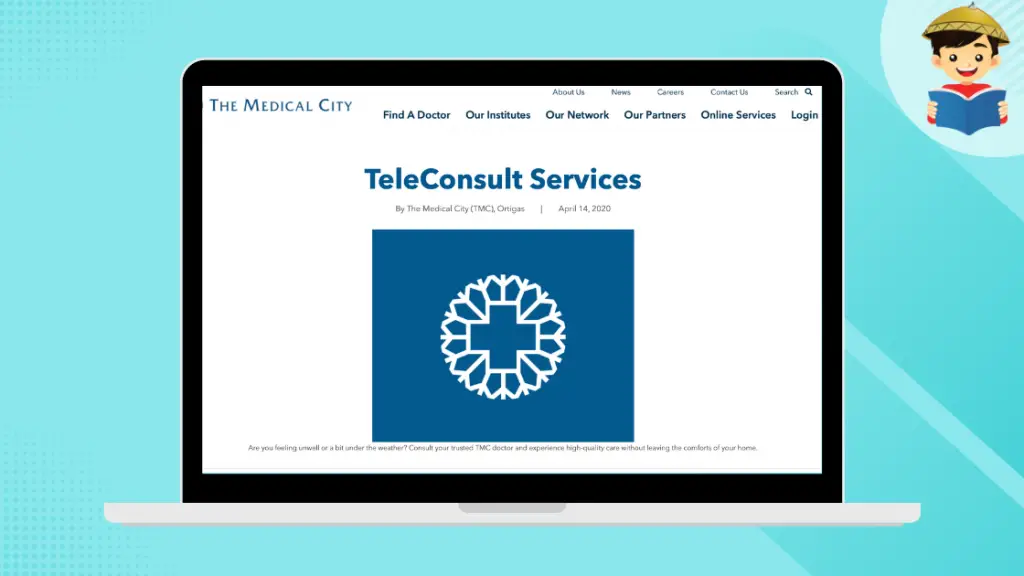 The Medical City physician's assessment, advice, recommendation, and prescription are based on all the information or data you will share during the teleconsultation. 
Services provided include one-time medical video consultation, prescriptions for medication, orders for laboratory procedures, nutrition counseling, mental health counseling, and infection control guidance.
b. St. Luke's Medical Center Telemedicine Service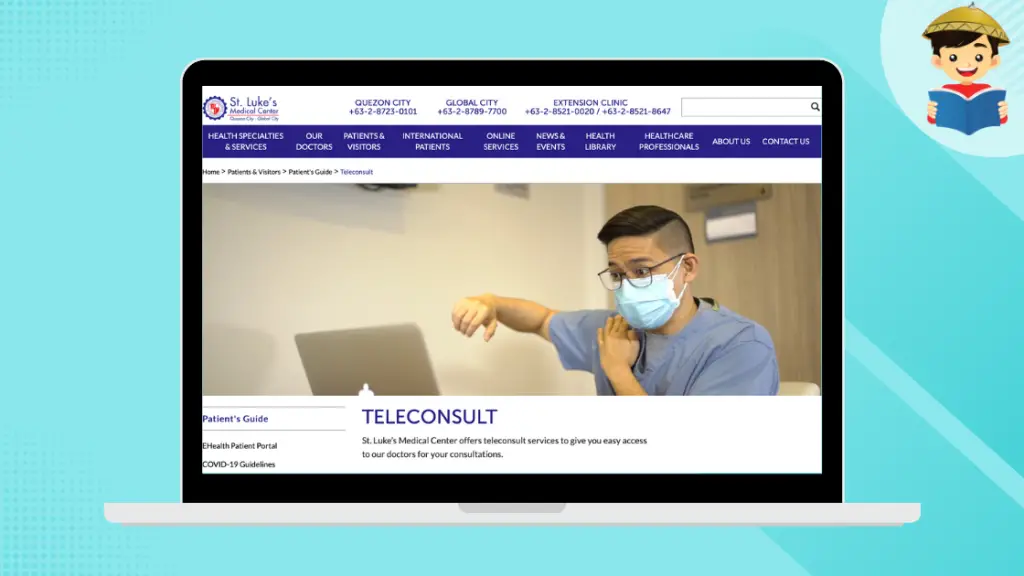 St. Luke's currently offers two-way audio-visual encounters to enable remote patient management, virtual acute care, and virtual ambulatory care services, allowing them to reach a greater region and enhance health outcomes. The following are some of their telehealth and virtual care services:
Remote patient management – virtual daily patient assessment, intervention, and care management at the patient's home using technology and care teams offered by St. Luke's.
Virtual acute care services – virtual monitoring of hospitalized patients to supplement in-person care and ensure comprehensive, specialized expertise at the bedside. 
Virtual outpatient – primary and specialty care appointments are available through virtual ambulatory care services.
They also run a Virtual Care Center, a high-tech care hub where centralized medical teams care for patients using telemedicine technology with a human touch.
Consultation hours: 8:00 AM – 6:00 PM daily
Consultation fee: Starts at ₱800
Platform: Global City – 8789-7700 local 5096 or text/Viber 0998-5822371; Quezon City – 8723-0101 local 4219 or text/Viber 0999-2212310
c. KonsultaMD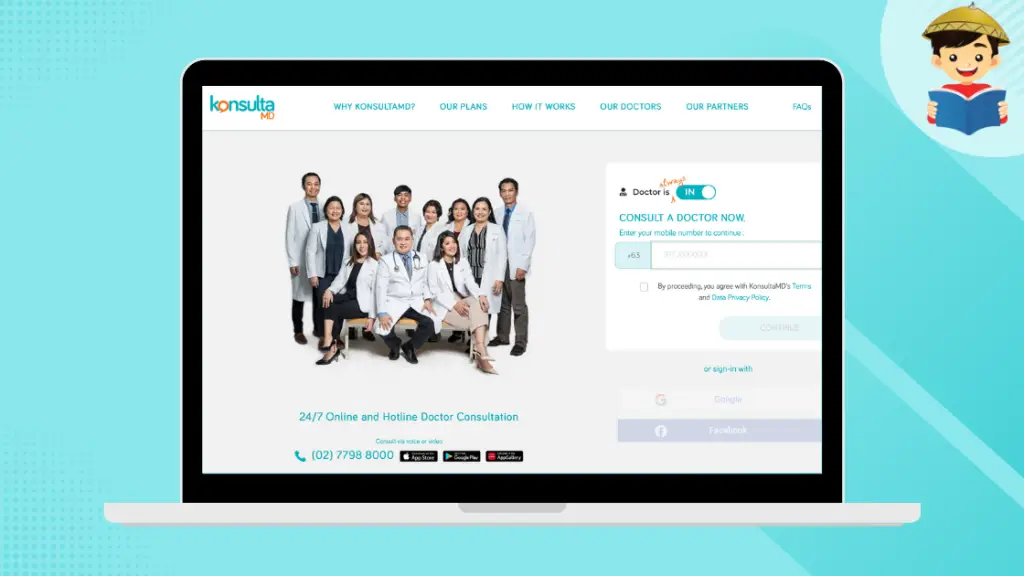 KonsultaMD (KMD) is a telehealth subscription service that provides you with unrestricted access to licensed doctors without the need for an appointment. You can consult a doctor at any time and as often as you want by voice or video call.
There is now a mobile app for it. It provides a new level of primary care experience with video consultation and digital health record management.
Consultation hours: 24/7
Consultation fee: Starts at ₱499, payable via credit card or GCash
Platform: Website or mobile app available via App Store or Google Playstore
d. Medifi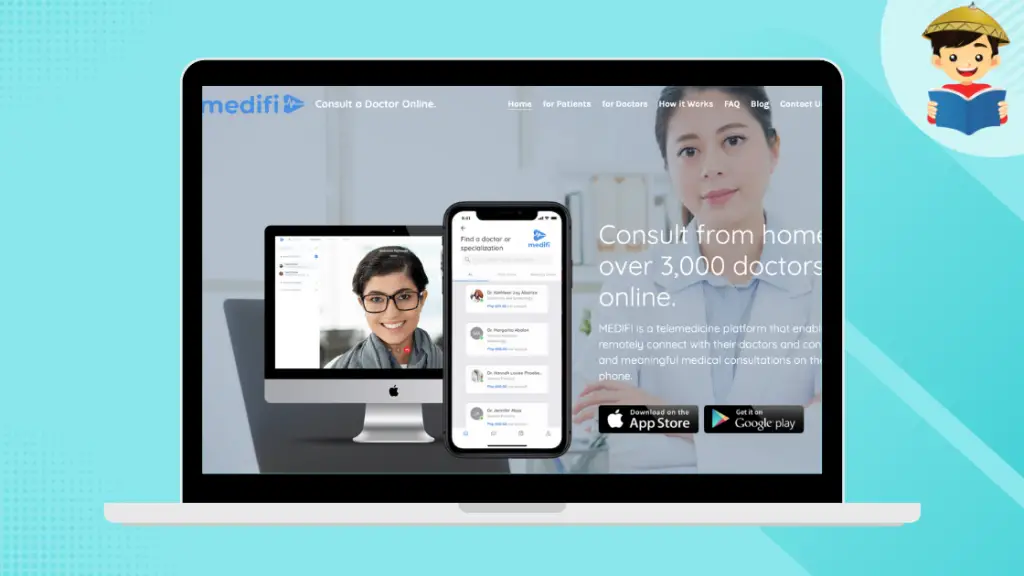 In the Medifi app, you may use the Consult Now service to obtain advice from their licensed physicians or use the Ask a Specialist option to send a message to doctors of your choosing and wait for a response. You can also get an e-Prescription and a medical certificate from your doctor. 
Consultation hours: 24/7
Consultation fee: ₱699
Platform: Mobile app available via AppStore or Google Playstore
e. AIDE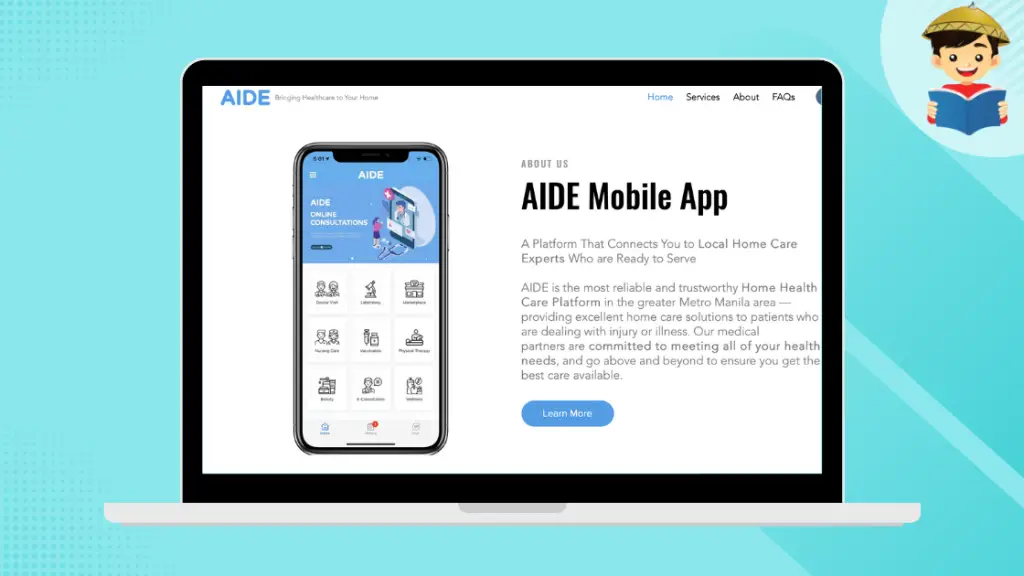 AIDE, a subsidiary of Ayala Healthcare Holdings (AC Health), has unveiled an upgraded mobile platform that intends to give consumers and medical professionals quicker access to high-quality home medical care. It is the first home health platform in the country that allows licensed medical practitioners to be booked through a mobile app.
Consultation hours: 24/7
Consultation fee: Vary per physician
Platform: Mobile app available via App Store or Google Playstore
f. HealthNowPH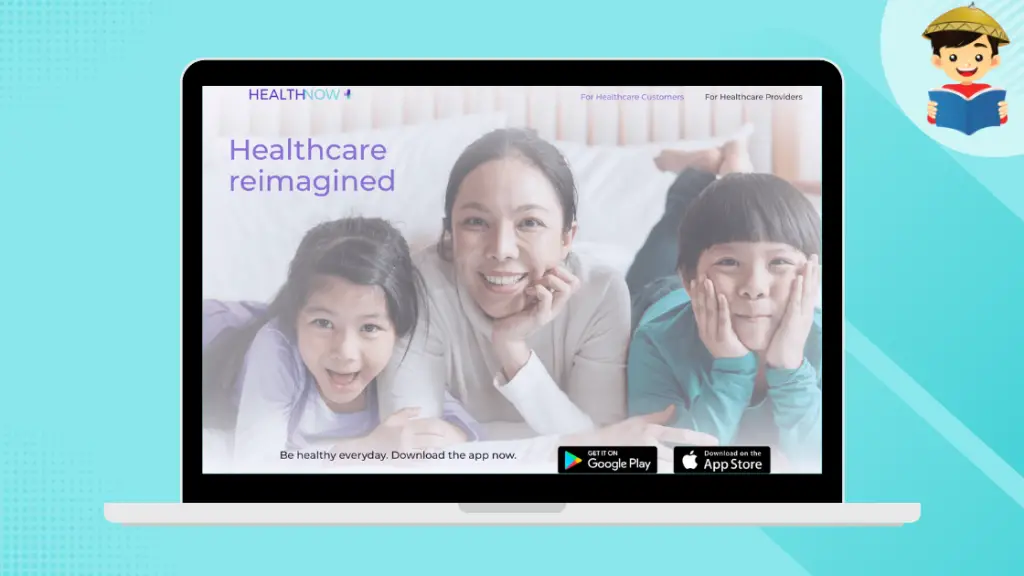 HealthNow is an integrator platform that connects every Filipino to healthcare with a single tap. It provides users with quick and easy access to the healthcare they require in one simple-to-use app, whether for their own needs or the needs of the loved ones in their care. 
Its users benefit from 24/7 access to medical help through teleconsultations, medicine deliveries, and, soon, diagnostic appointments at home or in the clinic. Furthermore, all health records are accessible through HealthNow's mobile app, ensuring that consumers receive the treatment they require at any time and from any location.
Consultations with their whole roster of healthcare providers, spanning 37 different disciplines, are available on-demand and by appointment. Daily online drug ordering and delivery is also accessible from 8 AM to 5 PM.
Consultation hours: 24/7
Consultation fee: Vary per physician
Platform: Mobile app available via AppStore or Google Playstore
g. mWell PH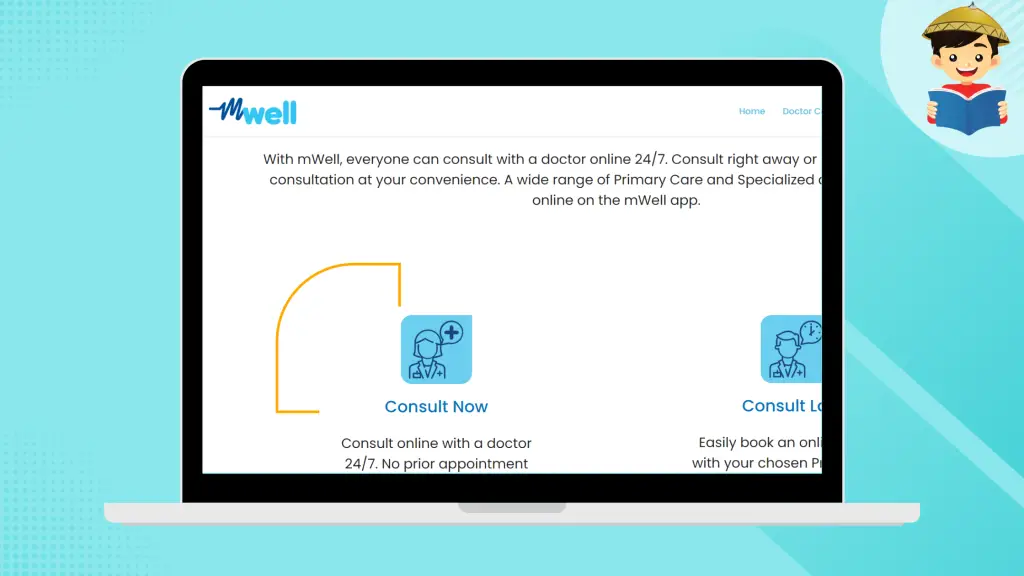 mWell PH is a fully-integrated health mobile app that offers 24/7 virtual consultations with their doctors  You may avail of their online consultation services without prior appointment or book online consultation for a later date with their specialized doctor.
To schedule an online consultation5, you may select their "Consult Now" or "Consult Later" feature. Afterward, you may pick your preferred doctor and consultation schedule. Payment is done via debit or credit card or PayMaya.
The app is also integrated with a free health tracker feature called "mWellness Score" which measures your daily physical activity, sleep, sedentary behavior, and even step count6. 
Consultation Hours: 24/7
Consultation Fee: Vary per physician
Platform: Mobile app available via AppStore or Google Playstore
3. Teleconsultation Services Specializing in Mental Health
a. Ateneo Bulatao Center for Psychological Services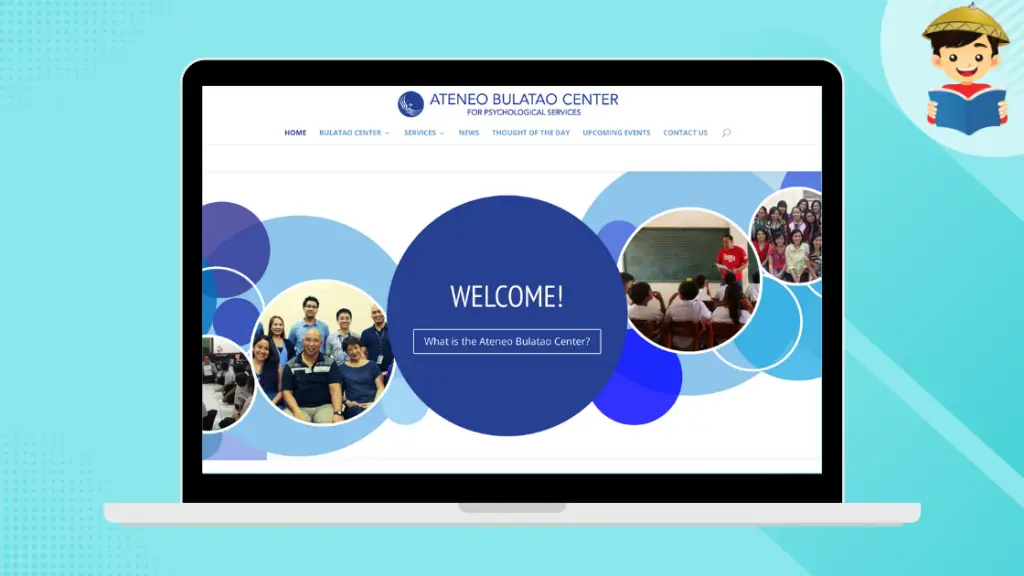 Psychotherapy, and counseling are the main focus of the Ateneo Bulatao Center. It also provides psychological first aid (PFA) which is completely free. 
Please keep in mind that they have a limited capacity. Visit ateneobulataocenter.com to schedule an appointment.
Consultation hours: Mondays to Saturdays, 8 AM – 5 PM
Consultation fee: Starts at ₱2,500
Platform: Zoom 
b. Mindcare Club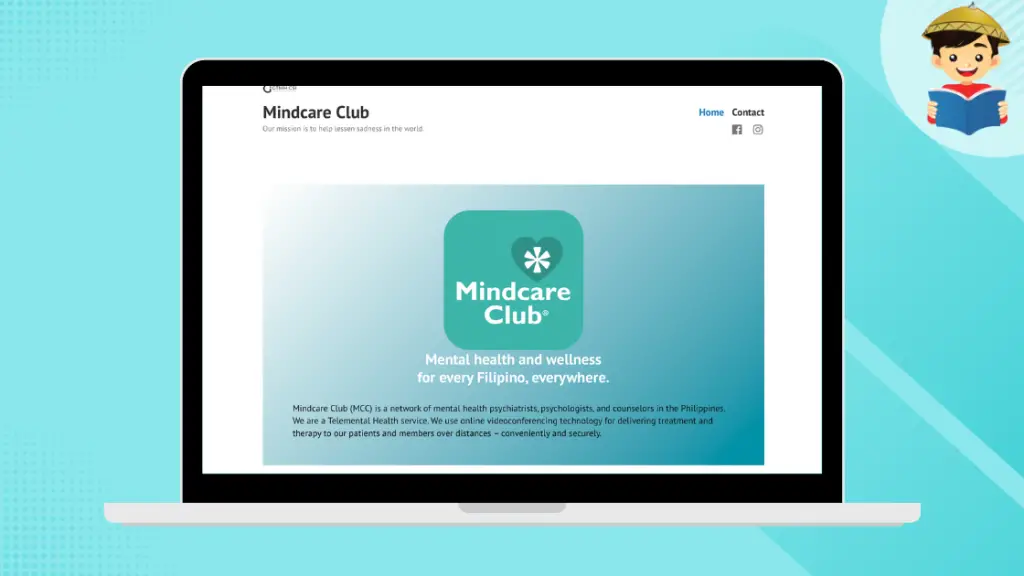 Mindcare Club (MCC) is a Philippine-based network of mental health physicians, psychologists, and counselors. They give treatment and therapy to their patients and members over long distances using online videoconferencing technology that is both easy and secure.
Consultation hours: Mondays to Saturdays, 8 AM – 9 PM
Consultation fee: Starts at ₱800
Platform: Facebook Messenger
c. Recovery Hub Philippines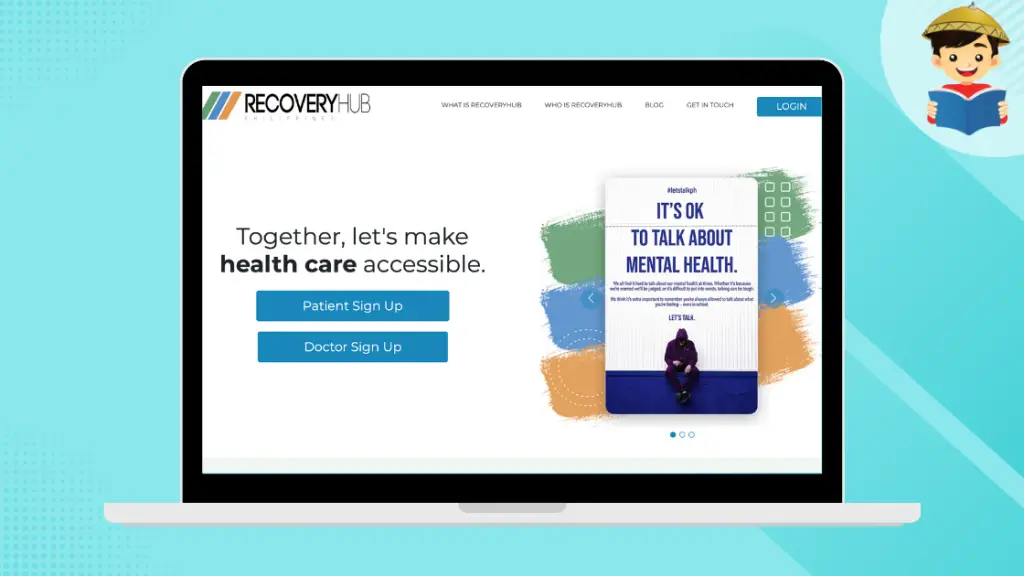 Recovery Hub is an online platform for mental health consultation and therapy that allows users to connect with psychiatrists and other therapists via video conversations over the internet.
Consultation hours: Mondays to Saturdays, 8 AM – 9 PM
Consultation fee: Vary per physician
Platform: Website
Tips and Warnings
Compared to traditional care, teleconsultations are more cost-effective for both the patient and the healthcare provider. 
Although it offers many benefits, teleconsultation also comes with certain limitations. For instance, some physical examinations may be required to help doctors make a diagnosis. Unfortunately, this is not possible with teleconsultation. The absence of physical contact also prevents doctors from using medical equipment like 3D ultrasound machines that help them get precise information about their patients' health. 
Similarly, certain types of treatment can only be done in the doctor's office or hospital, such as surgery or medication injections like insulin.
This setup is likewise not suitable for in-person emergencies. In situations like this, teleconsultation will not be an alternative solution for you. Instead of using teleconsultation for emergencies, here are some suggestions on how to handle them:
Ask someone you trust if they can drive you to the nearest hospital or medical facility and have them stay with you while you receive treatment.
Call your local emergency number if the situation is life-threatening and needs immediate attention, such as heavy bleeding or severe pain – this should only be done if the patient is conscious and able to give consent.
Teleconsultations might also be time-consuming if a patient does not know how to utilize the web app or devices they need and if their internet connection is slow. Furthermore, seeing body language, which is important during medical consultations, will be limited too during a teleconsultation.
Frequently Asked Questions
1. I prefer teleconsultation using my phone. My provider says I need a Zoom. What is it, and how do I download it?
Zoom is a cloud-based video conferencing technology that supports video and audio conferencing, webinars, meeting records, and live chat. To use it on your desktop, sign up here. Meanwhile, on your mobile phone or tablet, you can find the app in the App Store for iOs users and Google Playstore for Android users.
2. What do I need for a successful teleconsultation?
We recommend the following to achieve a seamless and uninterrupted video consultation:
Functioning device (telephone, computer, laptop, tablet, or mobile phone)
Internet speed of at least 1 Mbps
A webcam and microphone that works correctly on your device
A private and quiet surrounding 
If you are using a web browser or an Android tablet, make sure you have the most recent version.
3. I have an HMO. Does it cover teleconsultation?
A lot of HMOs offer telemedicine consultations such as AXA Philippines, Maxicare, Medicard, Generali Philippines, Intellicare, and Philicare. You may contact your HMO to inquire about this. 
4. Can I request medical clearance or medical certificates from teleconsultation providers?
While teleconsultation may seem the more convenient option, getting a medical certificate through online consultation alone is usually at your booked physician's discretion. According to the Department of Health and the National Privacy Commission (DOH-NPC), physical consultation is still the gold standard for clinical care.
In most medical conditions, doctors must still physically examine you before they can issue your medical certificate.
References