Last Updated on 05/11/2020 by FilipiKnow

Do you want to verify or check your Pag-IBIG contributions? This guide shows you different ways to do it so you can ensure your hard-earned money is being remitted to HDMF.
Related Article: Pag-IBIG Contribution Table (with Detailed Computations and Explanations)

Why should you check your Pag-IBIG contribution?
As a Pag-IBIG member, it's important to not only pay your contributions

but also check if they're actually remitted to the HDMF.
For employees, this ensures that their employer is indeed remitting the contribution deducted from their salary, as well the employer's share.
For self-employed members, contribution verification allows them to check if the third-party service has forwarded their payments to the Pag-IBIG Fund.
And for OFWs whose loved ones pay locally on their behalf, checking their posted contributions assures them that their hard-earned money goes to where it should.
How to check your Pag-IBIG contribution.
Wondering how you can check your Pag-IBIG contribution online?
The Pag-IBIG online contribution verification system is available only to Filipinos working abroad. If you're not an OFW, there are different convenient ways for you to check your contributions. 
Regardless of the method you choose, prepare the following details that will be asked to confirm your identity:
Surname, first name, and middle name

Birthdate

Pag-IBIG MID number/RTN

Mother's maiden name

Current and previous employers
Once you have the information ready, contact the HDMF through any of the following means.
1. Virtual Pag-IBIG.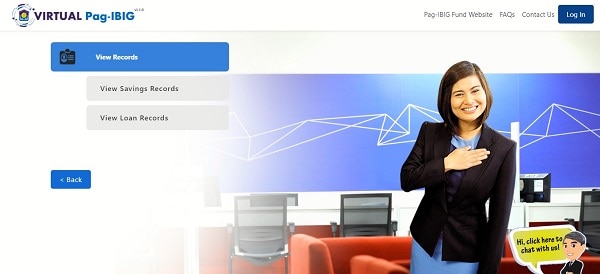 You can now check your Pag-IBIG Regular or MP2 contributions online through the newly launched Virtual Pag-IBIG

, an online portal where members can complete transactions–including paying and checking contributions–without leaving the comforts of their own homes. Simply create a Virtual Pag-IBIG account

and then follow the instructions here

to get and view your updated member records/contributions.
2. Pag-IBIG Fund hotline.
You can reach the Pag-IBIG Fund anytime through its call center hotline at 724-4244 for your contribution-related questions.
Calling the Pag-IBIG hotline is one of the best ways to check your contributions. You won't have to leave your home or office, and you'll receive feedback immediately. 
3. Email inquiry.
Send your contribution-related questions and personal information, along with a clear image of your valid ID, to [email protected] Expect a reply after at least three working days.
4. Pag-IBIG Fund Facebook page.
Send a personal message via the Pag-IBIG Fund Facebook page.
It's not safe to post a comment, as this will expose your confidential information to other Facebook users.
Facebook admins of the HDMF usually take around three working days to respond to a PM.
5. Personal inquiry at a Pag-IBIG branch.
If you need to perform other over-the-counter transactions (like correcting your membership records or applying for a loan), it's best to visit the nearest Pag-IBIG branch for your contribution verification.
Related: How to Apply for Pag-IBIG Calamity Loan: An Ultimate Guide

Request a copy of all your contributions, which is called the Employee's Statement of Accumulated Value (ESAV) or simply Pag-IBIG Contribution Printout. This document shows your membership information, number of contributions, employee contribution, employer contribution, dividends earned, and Total Accumulated Value (TAV).
6. OFW Member's Contribution Verification.
This online service is exclusive to OFWs, enabling them to view their contributions without having to travel to a Pag-IBIG overseas branch. 
Here's how to use the online contribution verification system for OFWs:
Access the

OFW Member's Contribution Verification system

.

Provide your information.

Click "View Membership Savings." The total contributions paid (from the first to the last) will be displayed. 

Print the page or save it as a PDF file for your future reference.
If the online service is unavailable, you can send an email to [email protected]ov.ph for OFW contribution-related inquiries.
Go back to the main article: How to Compute Your Pag-IBIG Contribution: A Complete Guide to Contribution Table and Payment