Due to the popularity of K-pop and K-dramas in the Philippines and globally, many Filipinos have been exposed to Korean culture. Some dream of traveling to South Korea, while some dream to live and work there. If you are one of those who wish to work in South Korea, then this article is for you.
South Korea is currently struggling to respond to a labor shortage1 affecting its agricultural, construction, and manufacturing industries2. So, they are looking to rely on foreign workers to help with this problem.
In November 20213, South Korea has reallowed Employment Permit System (EPS) workers from the Philippines to enter the country. The following month, 251 Filipino workers4 entered South Korea through the system. In the coming months, more Filipinos will be deployed to South Korea and you might just become one of them.
Table of Contents
What Jobs in South Korea Are In-Demand for Filipinos?
1. Laborers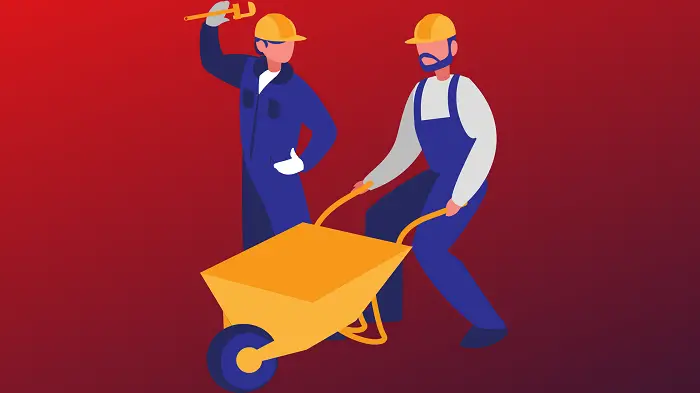 Overview: Laborers, particularly factory, construction, and farmworkers5, are in high demand in South Korea due to the labor shortage in the country. During the last EPS in 20206, around 900 Filipinos passed the exam to work in manufacturing for food, plastic, and other industries. However, their deployment was delayed due to the onset of COVID-19. As of December 20217, deployment has restarted, and a new EPS exam should be scheduled soon.
Average Salary8:
Factory workers – 10,915.39 won/hr
Construction workers – 15,565.14 won/hr
Farm workers – 10,101.95 won/hr
Requirements: 
Must pass the EPS-TOPIK (Test of Proficiency in Korean) 
Experience is preferred and will boost the score in the EPS' point-based system9
2. Musicians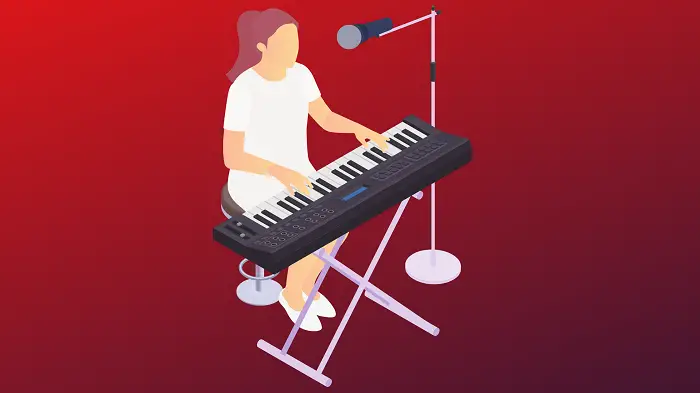 Overview: Though rare, jobs in South Korea are also available through POEA-accredited agencies. From 2020 to 2021, musicians were the most in-demand based on the POEA database of job orders from South Korea.
Average Salary:
Singers – 22,952.23 won/hr
Keyboardists – 21,578.33 won/hr
Requirements: 
Please contact a POEA-accredited agency for a full list of requirements. 
Job Variations: Singer, Vocalist, Keyboardist 
3. Factory Supervisors and Managers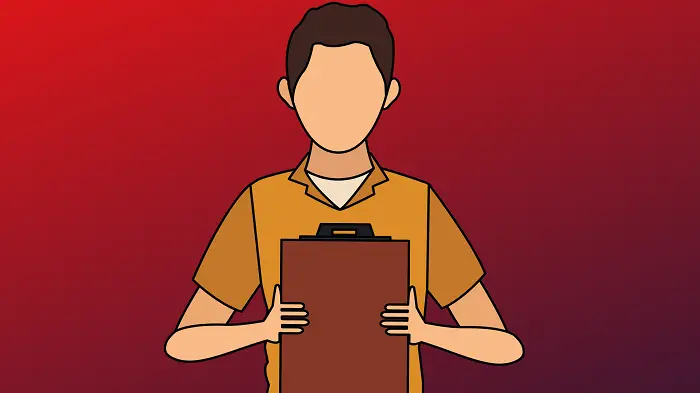 Overview: Partly due to the demand for workers in the manufacturing industries, there are also openings in the POEA database from 2021 that indicate the need for supervisors and managers in the same field. While there are no job orders yet for 2022, we may see more of them as travel restrictions relax in South Korea.
Average Salary: Factory supervisor – 26,348.62 won/hr
Requirements: 
Please contact a POEA-accredited agency for a full list of requirements. 
4. Hotel and Restaurant Workers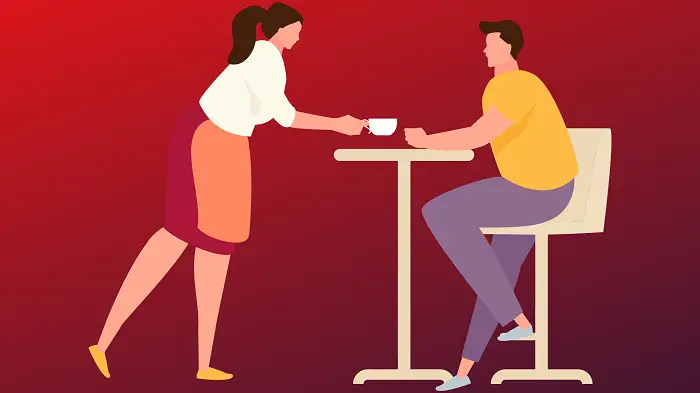 Overview: According to data from Statistics Korea, there is a lack of labor in the in-persons service industry, particularly the lodging and restaurant sector10. Korean workers appear to have shifted to the transportation and warehousing industries. While there is no specific immigration program yet for Filipinos who want to work in hospitality jobs in South Korea, you can see very recent openings in job platforms particularly for international hotel chains.
Average Salary:
Hotel receptionist – 9,461.03 won/hr
Waiter/waitress 9,159.99 won/hr
Requirements: 
Please check online job platforms for the specific requirements of the particular job. 
5. Engineers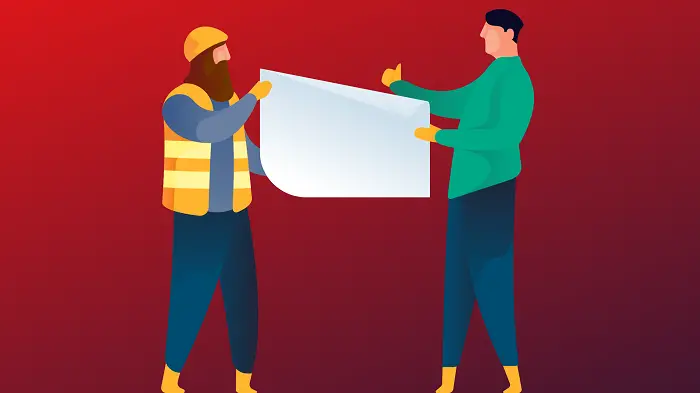 Overview: South Korea is also experiencing engineering labor shortages, particularly in its electronics11 and shipbuilding industries12. Though rare, there are a few jobs available for engineers through POEA-accredited agencies as indicated by the POEA database. You'll find most of the available jobs posted on online job platforms instead.
Average Salary:
Electronic engineer – 25,594.92 won/hr
Marine engineer – 27,606.23 won/hr 
Requirements: 
Please check with a POEA-accredited agency or an online job platform for the specific requirements of the particular job. 
What Are the Different Ways for Filipinos To Get a Job in South Korea?
You would need to consider different pathways to South Korea depending on the job that you want. Here are the primary methods you can work in South Korea:
1. Employment Permit System (EPS)
EPS was introduced in 200413 to address the growing number of issues that migrant workers were facing in South Korea, such as employer abuse, illegal recruitment, and scams. In the Philippines, South Korea's Ministry of Employment and Labor partnered with local agencies such as DOLE and POEA to implement this system successfully.
EPS sends the highest number of Filipinos to work in Korea. They screen applicants through tests in the language, skills, and competency. Exam passers usually work as laborers in the agricultural, manufacturing, and construction sectors. 
2. POEA-Accredited Agencies
The Philippine Overseas Employment Administration (POEA) accredits agencies and foreign employers to safeguard OFWs from illegal labor practices. Through these accredited agencies, you can be assured that the job you get will comply with the minimum employment standards set by POEA.
POEA-accredited agencies are usually the prime way to get a job in other countries such as Japan, Canada, or New Zealand. However, that is not the case in South Korea. As of 2020 to 2021, there are few job orders posted in the POEA database. However, as labor shortages in South Korea increase, more opportunities may appear for Filipinos soon. 
3. Online Job Boards
You can also browse through professional social media channels such as LinkedIn if you want to find a job in South Korea. If you know how to read Korean, you can go to Korean job boards such as JobKorea, Saramin, and PeoplenJob.
However, note that there is a ban on the direct hire of employees14 as per POEA rules. So, if you do find an employer, you need to help them get accredited by POEA and to work with a POEA-accredited agency to process your application. It might be difficult to find an employer who would be willing to go through that process. 
4. Korean Job Fairs
In 2019, the Korean Embassy in the Philippines launched a Korea-Philippines Job Fair15. However, succeeding events were not held likely due to the pandemic. As the effect of the pandemic wanes, make sure to follow the social media pages of the Korean Embassy to keep yourself updated for the next job fair. 
5. Intra-Company Transfer
If you are working in a Philippine branch of a multinational company that also has an office in South Korea, then you might have the option to transfer there with the support of your company. If you have worked for at least one year in your company, then the Intra-Company Transfer D-7-1 visa might be available to you. Of course, you need to coordinate with your company's HR department first to make this happen. 
How To Get a Job in South Korea: 5 Steps
1. Choose a Pathway That Is Most Applicable to You
The job you can get in South Korea differs greatly depending on the pathway you choose. Therefore, it's important that you study them carefully so that you know exactly what you are in for.
a. Through EPS
In order to get a job through EPS, you need to earn enough points. EPS uses a point-based system to select Filipino applicants based on the results of their TOPIK (Test of Proficiency in Korean), skills, and competency exams. These exams are held on an announcement basis, meaning there is no fixed schedule. You would need to keep yourself updated through Korea's EPS website or through POEA announcements.
These announcements will usually outline the registration procedure as well as any additional requirements that they might have. For reference, here are the common requirements16: 
Between 18 to 38 years old (not exceeding 38 years old on test date) 
Accomplished registration form issued by POEA 
Pre-employment Medical Exam (PEME) result from a DOH-accredited medical clinic 
Original and photocopy of school diploma 
Original and photocopy of a valid passport  
Original and photocopy of valid NBI clearance  
Valid Korean Language Culture (KLC) training certificate. Be careful when selecting a KLC training center. POEA issued a warning17 on language center scams that guarantee a "sure pass" on TOPIK. 
Experience is not required but will give bonus points 
POEA has also provided the breakdown of the costs18 of getting a job through EPS: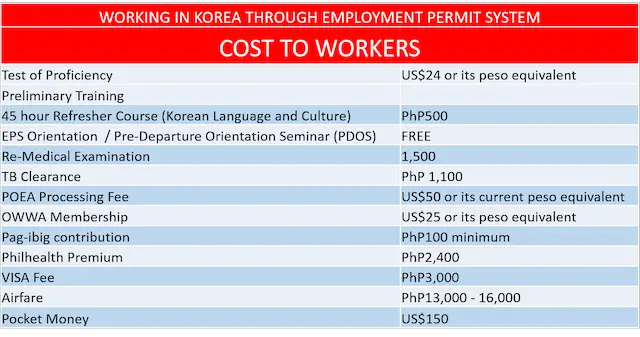 After the exam, you can check POEA for announcements on who passed. After that, you will need to follow any additional procedures while waiting for your deployment to South Korea. 
b. Through POEA-Accredited Agencies
Notice: As of February 2022, there aren't that many job orders available through POEA-accredited agencies. However, as COVID-19 restrictions in Korea get lifted and labor problems worsen, this might change so check back later this year. 
You can find jobs that are available in POEA-accredited agencies by going to the POEA database and choosing Korea South from the drop-down menu.

Using this list, you can create a list of jobs that you are interested in. Research each job carefully so you know what to expect in terms of responsibilities, salary, and other aspects of the job.
After you are certain about the jobs you want, check if the agency still has a valid license using POEA's agency database. You can simply type in their name on that web page and a result like below will show up.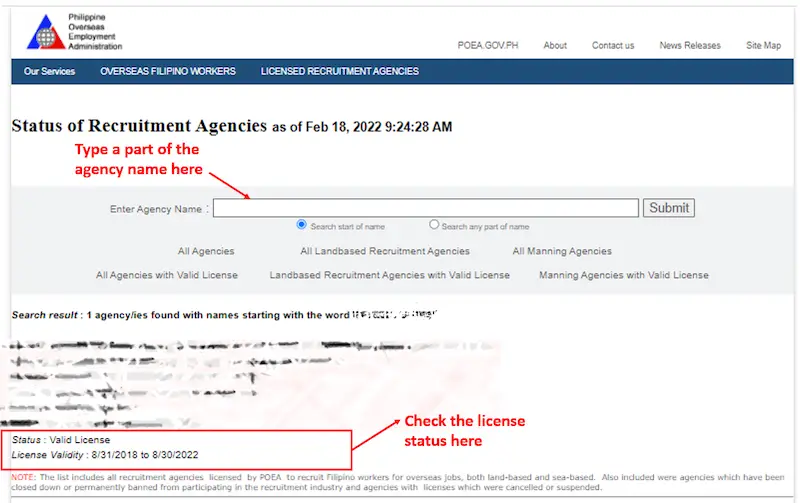 After that, you can contact them to inquire about the requirements they'll need for the job you are eyeing. Next, prepare those requirements and update your resume. Once you are ready, submit your application to the POEA-accredited agency. 
c. Through Other Channels
If you got a job through other channels, you need to work with POEA's Direct Hire Assistance Division (DHAD) in order to be cleared to work abroad. There is currently a ban on direct hiring so you'll need DHAD's assistance as well as to coordinate with your employer and a POEA-accredited agency so that you can get clearance. 
2. Put Your Best Foot Forward
Whatever pathway you choose, there are things you can do to increase your chances of getting hired. These include: 
Visit your potential employer's company and social media pages. You can find out more about their history, industry, and most importantly, what they value in an employee. 
Customize your resume and cover letter based on what you've learned about the company. This shows that you put in the effort. 
If you have Korean language skills, you may also send a resume in the South Korean resume format alongside your English resume. 
Prepare for the interview by listening to Koreans speaking in their native language and in English. This can help you ace any question-and-answer portions during the interview. You should also prepare any questions you might have about the job in advance. 
3. Apply for a South Korean Work Visa
Once you get a formal job offer in writing, it's now time to apply for a Korean work visa. The type of visa you will apply for depends on how you got the job and what kind of job you got. You can check the Korean Visa Portal for a full list but the most common visa categories for Filipinos are:
a. Non-Professional Visa
This is the visa category that most Filipinos choosing the EPS pathway will need to get19. This category is further divided into visas specific to the industry that the EPS worker will be assigned to. 
Manufacturing E-9-1 – assigned to workers in manufacturing 
Construction E-9-2 – assigned to workers in construction 
Agriculture E-9-3 – assigned to workers in agriculture or livestock 
Fishery E-9-4 – assigned to workers in fishery, sea farming, and sea salt farming 
Service E-9-5 – assigned to construction waste processing, cold storage, collection, and press publishing 
b. Professional Visa
This is the visa category that people going through POEA-licensed agencies or other job platforms will likely need to get. The specific visa you'll need depends on the profession. Here are some examples: 
Professor E-1 – for professionals engaged in education or research at educational institutions of higher than college level 
Foreign Language Instructor (General) E-2-1 – for people who will teach conversational language at a foreign language institute or educational institute of higher than elementary school 
Researcher E-3 – for people engaged in the research and development of advanced industrial technology or natural sciences 
Professional E-5 – for certified professionals such as engineers, lawyers, and accountants 
Artist E-6-1 – for people earning profits from music, fine arts, literature, acting, or other professional entertainment activities 
c. Intra-Company Transfer
This is the visa category for people working locally at a company that has a branch or headquarters in South Korea that they can transfer to. 
Intra-Company Transferee (Foreign Company) D-7-1. For people who have worked for at least 1 year at a foreign public institution, headquarters, or branch of a foreign company, and are dispatched to the affiliates, subsidiary, or branch in the Republic of Korea in a field requiring expertise.
If you are not sure which work visa fits your situation, you can use the visa navigator on their website. Each visa will have different requirements but some of the common requirements20 include: 
Completed visa application form 
Original certificate of employment (You'll need your employer's help in getting this)
Original personal bank certificate 
Bank statement 
Original passport and photocopy of the bio page 
1 passport size photo 
Copy of PRC or IBP card (if applicable) 
4. Prepare for the Move to South Korea
After submitting your visa application, you can also start preparing for the move to South Korea. Here are some of the things you should do: 
Complete your Philippine OFW requirements. The three things you need from the Philippine government are the OEC (Overseas Employment Certificate), PEOS (Pre-Employment Orientation Seminar) certificate, and PDOS (Pre-Department Orientation Seminar) certificate. If you are a direct hire, you can check out this guide for the special process to get your OEC. 
Convert enough PHP to KRW (Korean won) or USD. The first thing you'll need when you land is money either for food or transportation. Find a way to access your money digitally if you can. 
Prepare your accommodations in advance. It might be difficult to find a home on the fly especially if you don't want to spend on an expensive hotel room. So, do your research and book a long-term home ahead of time. 
Learn how to read, write, and speak Korean. Learning the language will greatly improve your quality of life while staying in the country. There are also apps that you can use to translate and learn Korean at the same time such as Naver Korean Dictionary, Google Translate, and Duolingo. 
Download local apps. You'll need Kakaotalk, Korea's most popular messaging app, if you want to communicate easily with your peers. It's also recommended to download Subway Korea and Naver Maps so you won't get lost. 
Pack clothes for extremely hot and cold weather. Weather in South Korea can be extremely erratic with cold winters reaching negative temperatures and hot summers reaching the high 30's. 
5. Make the Most Out of Life in South Korea
Once you've arrived in South Korea, there are still a number of things you need to prepare and do. These include the following: 
Get your residence card. Previously called the alien residence card, it was renamed to just residence card in June 202021. You must get your residence card within 90 days of your arrival22. To obtain it, you need to register online through HiKorea and then visit the immigration office in your district. 
Open a bank account in Korea. You can approach the tellers in big banks, such as KB Kookmin Bank or Shinhan Bank, to open your account. Please note that you may need to prepare your passport, residence card, certificate of employment, and Korean phone number. 
Get a T-money card. This is a reloadable money card you can use to pay for transportation in Korea. It can be used for buses, subways, taxis, and more. 
Learn everything you can about the local laws and working culture. Did you know that you can be fined for working at other places23 besides your designated workplace? This also means that you shouldn't work for others even if your employer tells you to. Keep yourself informed so you can keep yourself protected. 
Reach out to Filipino communities and try to integrate with local culture. As a foreign worker living in another country, it's up to you to find ways to socialize and enjoy yourself. It might be difficult at first but you'll be able to find a community where you can belong. 
If your goal is to get permanent residency in Korea, research the F-5 visa process. Getting an F-5 permanent residency visa is very different depending on what kind of work visa you have. You may also need to go through either an F-2-7 or F-2-99 long-term residency visa first. 
Why You Might Like Working in South Korea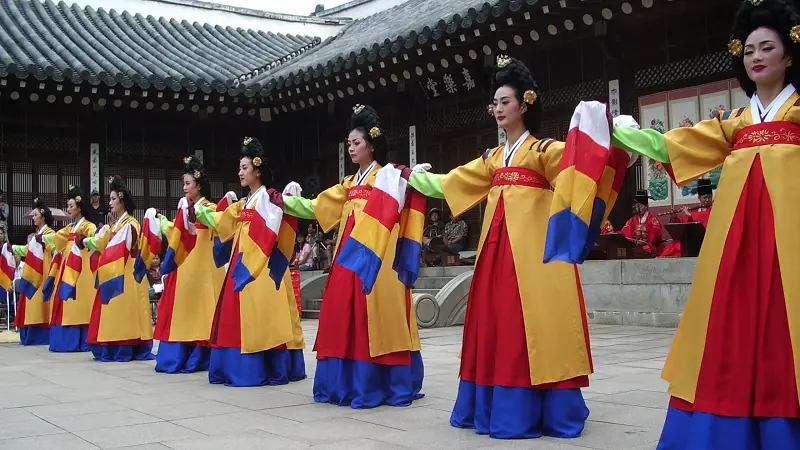 Filipinos enamored with South Korea's culture, economy and opportunities would be glad to know that there are legitimate reasons for working in Korea. Here are some reasons why you might love working in South Korea: 
1. Quality of Life
According to the OECD Better Life Index24, Korea ranks above average on jobs and earnings, housing, civic engagement, education, and skills, as well as personal security. If these are important to you, then you might want to consider working there. 
2. Competitive Salary & Company Benefits
South Korea increased the minimum wage in 2022 to 9,160 won25 or 73,280 won for an 8-hour workday. This rate will be applicable to all companies and employees, including foreigners. This translates to roughly PHP 3,155.96 or roughly 6 times the minimum wage in Manila. Aside from the higher salary, you also get benefits such as: 
Healthcare. All foreign workers are required to register under the National Health Insurance System (NHIS) in South Korea. Your employer can register and pay for you as part of your arrangement with them. The NHIS covers 50-80% of all healthcare costs. 
Free Lunch. Depending on the company where you'll be employed, you might be entitled to a free lunch or dinner. A 'Hweshik' or a company gathering to eat and drink is also a common occurrence. 
3. Affordable Public Transportation
With a TMoney card26, you can enjoy convenient access to South Korea's robust public transportation system. Rates are often cheap with subway rides starting from 1,350 won, bus rides from 1,000 won, and taxi rides from 2,800 won. 
4. World-Class Internet & Electronics
In 2020, South Korea ranked number 1 for having the fastest internet speed in the world27 at an average of 121 Mbps. Not only that, but it's also the home to some of the top electronic brands in the world, including Samsung and LG. 
5. High-Quality Education System
According to World Population Review28, South Korea ranked 19th in the world for its education system. If education is an important consideration for you or your family, then it might be worth the move there.
6. Abundant Cultural, Food & Entertainment Activities
Not only is South Korea the home of K-pop and K-drama, but it also has a lot of historical and cultural landmarks dotted across the country. There are also many festivals throughout the year where you can enjoy unique food and shopping experiences. 
Why You Might Not Like Working in South Korea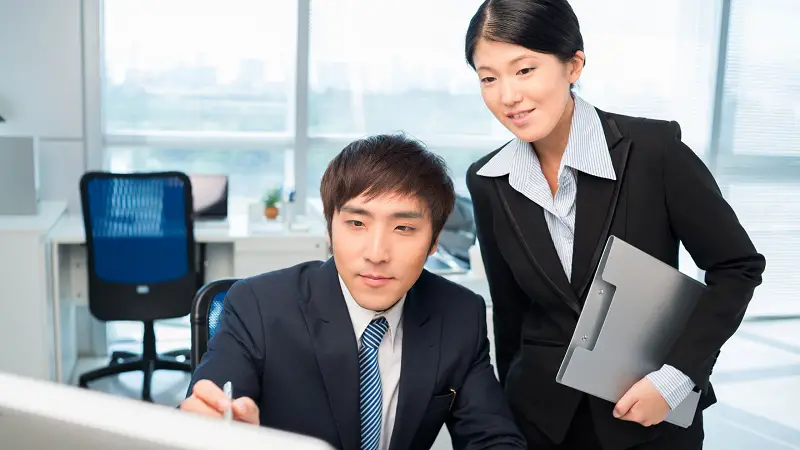 It's important to have a clear understanding of exactly what you are getting into when you work in South Korea. So, while there are a lot of benefits, there may also be some things that you would not like when working there. These include:
1. High Cost of Living
Data from Numbeo29 suggests that the cost of living in South Korea is almost double the cost of living in the Philippines. While you can definitely get a higher salary there, make sure to compute your actual take-home pay (salary less expenses and taxes). This way, you have an accurate picture of what exactly you will be earning there. 
2. Sick Leaves Are Not Mandated by Law
In South Korea, there is no law that dictates that companies should provide paid sick leaves for their employees due to non-work-related illnesses. This may eat into your annual 15 paid leaves30 instead. 
3. Work Culture Differences
Some differences in the work culture between the Philippines and South Korea may impact your decision of working there. These include: 
4. Erratic Weather & Air Quality
The weather in South Korea can be very extreme. For example, in Seoul, the hottest recorded temperature in summer was 39.6°C37 while the coldest was -21.7°C38 in winter. The South Korean government is also struggling to combat the terrible air quality39 dominating its cities, making it one of the most polluted countries in the world. 
5. Unpredictable Neighbor
Being next to North Korea, South Korea has a political climate that could become unstable. As recently as January 202240, missile testing from North Korea was reported by the South Korean military. For the people in South Korea, it might be business as usual. But for you, it could be a source of anxiety and confusion.  
Filipinos in South Korea: A Brief Overview
Philippine and South Korean relations date back to the Korean war in 1950 when the Philippine Expeditionary Force to Korea (PEFTOK)41 was sent to help South Korea in their defense against North Korea. A total of 7,420 Filipino personnel served in Korea during the war and until they left in 1955.
Former Philippine President Fidel V. Ramos was one such veteran of the Korean war. In 1974, a monument was erected in Goyang City as a memory of the Philippine soldiers who helped in the war. 70 years later42, ceremonies are still being held at the monument to celebrate their heroism.
As the Korean economy improved in the 1990s, it became an enticing destination for Filipino workers who wanted a better life. Significant migration happened in the late 1990s – mostly Filipinas who were marrying Korean men43. A notable counterflow also happened as well when more Koreans moved to the Philippines to do business or study, thus improving the exchange of culture in both countries.
By 200444, an estimated 41,000 Filipinos were already in Korea. However, many were faced with labor abuse, illegal recruitment, and exorbitant fees. Thus, the EPS (Employment Permit System) was established to address these issues. By 201245, 68,911 Filipinos were already working in South Korea under the EPS.
With the rising number of Filipinos in the country, Filipino organizations46, religious or social, also began to grow as well. It's no surprise that a street for Filipino products47 was also established in Daehangno, Seoul near a local Catholic church. They have a range of Filipino comforts that OFWs might otherwise have a hard time procuring.
As COVID-19 restrictions begin to loosen, South Korea has once again opened EPS to address its labor shortage. According to POLO, 21,546 Filipinos under the EPS were working in the manufacturing industry in 2021. 
Tips and Warnings
1. Entry of Filipino workers with a valid Korean work visa is allowed48 provided that they are vaccinated and have a negative COVID-19 PCR certificate (tested within 2 days of departure). The accepted vaccines49 are the World Health Organization-approved vaccines, namely: Pfizer, AstraZeneca, Janssen, Moderna, Covishield, Sinopharm, and Sinovac. 
2. The Philippine Embassy in Seoul reissued a warning50 on scams and illegal recruitment for OFWs who want to work in Korea. Always do your research on the agency and employer, especially if you did not go through EPS or a POEA-accredited agency. Here are some red flags to watch out for: 
Red Flag #1: They are asking you to pay money to get hired. 
Red Flag #2: There's no information about the agency or company online. 
Red Flag #3: They did not provide a job description or work requirements. 
Red Flag #4: They guarantee permanent residency. 
3. Take expenses and taxes into consideration when considering if it's worth the move to South Korea. You might have a higher salary there, but you have to compute your actual take-home pay to properly compare it with what you are getting here in the Philippines. 
According to Numbeo, the average monthly cost of living in South Korea for a single person is around PHP 50,000 without rent. Meanwhile, they also estimate rent prices to be at least double the rate here in the Philippines. 
For foreign workers in South Korea, there is currently an optional flat income tax rate of 19% available until December 31, 202351. This special tax concession rate was recently extended from its original end date of December 31, 202152. So, keep in mind that this tax rate might not be permanent, and you may be taxed using their normal progressive income tax rates of between 6% and 45% (depending on income) eventually. 
Frequently Asked Questions
1. Is there a placement fee for getting a job in South Korea through POEA-accredited agencies?
Placement fees for jobs in South Korea through POEA-accredited agencies are currently on a case-to-case basis. It's up to the agency if they would charge a placement fee or not. However, based on Section 51 of the POEA rules and regulations53, it is illegal to charge a placement fee of anything higher than one month's salary. 
2. Is there a placement fee for getting a job in South Korea through the EPS system?
There is no placement fee through the EPS system. However, unlike other countries where some of the costs are shouldered by the employer, jobs through the EPS system may require Filipinos to pay for expenses such as airfare and POEA processing fees. Please see this table from POEA for an estimate of EPS costs. 
3. Is it better to get a job in South Korea through POEA-accredited agencies or through the EPS system?
The jobs available through the EPS system are mostly laborer jobs where you are expected to do physically demanding work in farms, factories, or other similar industries. Meanwhile, the jobs in the POEA-accredited agencies are more varied; however, the available jobs are much fewer. Ultimately, it will be up to you to choose which method is best for your situation. 
4. How much is the minimum wage in South Korea?
South Korea recently increased the minimum wage for 2022 to 9,160 won per hour54 or 73,280 won for an 8-hour workday. This amounts to roughly 6 times the daily minimum wage in Manila. Hopefully, you'll find a job that compensates you much more than the South Korean minimum wage. 
5. Do I need a work visa for South Korea?
Yes, regardless of how you get a job in South Korea, there is a specific work visa needed for your entry into the country. For example, Filipinos who passed the EPS system would need the E-9 EPS work visa55. Meanwhile, an intra-company transfer D-7 visa56 is available for Filipinos working in a multinational company's local Philippine branch who want to move to the South Korean branch. 
6. Can I work in Korea without knowing the language?
Yes, but it depends on the job. There are jobs in South Korea that value English language skills more than Korean language skills because the nature of the job involves primarily using non-Korean languages such as English. For example, some multinational companies require cross-country collaboration, meaning you are talking more with foreigners than locals.
However, if you are planning to work in Korea through the EPS system then it's unavoidable. One of the requirements is to pass TOPIK (Test of Proficiency in Korean)57 which gauges your knowledge of the Korean language and culture.
Regardless, knowledge of the language will help improve your daily life there. So, it's still important to learn it whenever you can. 
7. Can Filipinos without experience find work in Korea?
In general, work experience requirements in South Korea depend on the job opening. In the EPS system, work experience may not be required; however, they increase your chances of getting hired. EPS follows a point-based system where you can get additional points if you can show evidence of your work experience for the competency test. So, if you have work experience, it will definitely put you in a better position than the other applicants. 
References