Last Updated on 01/21/2021 by FilipiKnow
Whether you're a new or existing member, this guide will help you get, retrieve, or verify your PhilHealth number with ease.
Related: How to Get PhilHealth ID: An Ultimate Guide
What is PhilHealth number?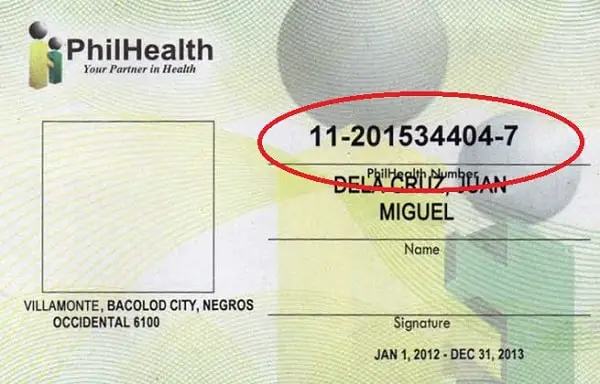 The PhilHealth Identification Number (PIN) is a permanent and unique 12-digit number assigned to every PhilHealth member. The PhilHealth number is required in all PhilHealth transactions, from getting an ID to claiming a benefit. So when you get one, make sure to keep a copy of it in case of an emergency.
How can non-members apply for PhilHealth number?
If you're not a member yet, register with PhilHealth first to get a PhilHealth number. You'll be issued this number, along with your Member Data Record (MDR), once you've completed the PhilHealth online or manual registration. 
Check this guide to PhilHealth membership registration. 
How can existing members retrieve lost/forgotten PhilHealth number?
Can't remember your PhilHealth number?
If you've registered with PhilHealth before, you shouldn't enroll again just to get a new number.
Here are the different ways to easily verify your PhilHealth number if you lost or forgot it:
Option 1: Check your PhilHealth ID or company ID.
The easiest way to know your existing PhilHealth number is to check the PhilHealth ID issued to you when you applied for membership. It's printed on the topmost portion of the card.
If you don't have this ID yet, you might find your PhilHealth number on your company ID, along with your tax identification (TIN), SSS, and Pag-IBIG numbers.
Option 2: Contact your employer.
The HR department of companies and government offices keep records of their employees' information, including PhilHealth numbers. Try contacting or visiting the HR of your present or past employer to request your PhilHealth number.
Option 3: Call PhilHealth hotline (Recommended).
Requesting your PhilHealth number is just a short phone call away. You may contact the PhilHealth call center hotline anytime on Mondays to Fridays, from 8 a.m to 5 p.m.
Here's how to verify your lost or forgotten PhilHealth number through the hotline:
Prepare your TIN or SSS number before you make a call.

Dial (02) 441-7442.

Update: All Metro Manila telephone numbers now have 8 digits so simply add "8" before the existing landline number to reach PhilHealth, as in (02) 8441-7442.

Press 1 for English or 2 for Taglish instructions.

Press 1 if you're in Metro Manila or 2 if you're in the province.

Press 1 to speak with an agent.

When your call gets through, tell the agent that you need to know your existing PhilHealth number. Provide your full name, birthdate, and TIN/SSS number.

Once your identity is verified, the agent will give your PhilHealth number.
Note: According to most of our readers, this is probably the best and easiest way to get your PhilHealth number without personally going to the PhilHealth office.
Option 4: Send an email inquiry.
The PhilHealth number online inquiry service is available to OFW members only.
Simply email a request with your complete name and birthdate to [email protected] If you can attach an image of your valid ID, that would be better, as it helps PhilHealth to confirm your identity.
Option 5: Visit the nearest PhilHealth office.
If none of the ways to retrieve PhilHealth number works, the only choice left is to personally inquire at a PhilHealth office. 
Bring a valid ID to the nearest PhilHealth branch and approach the Public Assistance Desk to inform the staff about your PhilHealth number verification request.
You'll be given a queue number or asked to line up. When it's your turn, present your ID to the officer, who will then look up your information in the PhilHealth member database and give your PhilHealth number.
While you're at it, you may apply for PhilHealth ID and/or request a copy of your MDR to maximize your time at the PhilHealth office.