In a previous article, we have given you an idea of what benefits and privileges you can avail of as a senior citizen in the Philippines. Getting your senior citizen ID is vital for hassle-free transactions in establishments required to provide you with these discounts and benefits. Don't worry; getting one at the Office of the Senior Citizen's Affairs (OSCA) is fast and easy.
Related: How to Avail of PhilHealth Discount and Benefits for Senior Citizen
Table of Contents
What Is a Senior Citizen ID?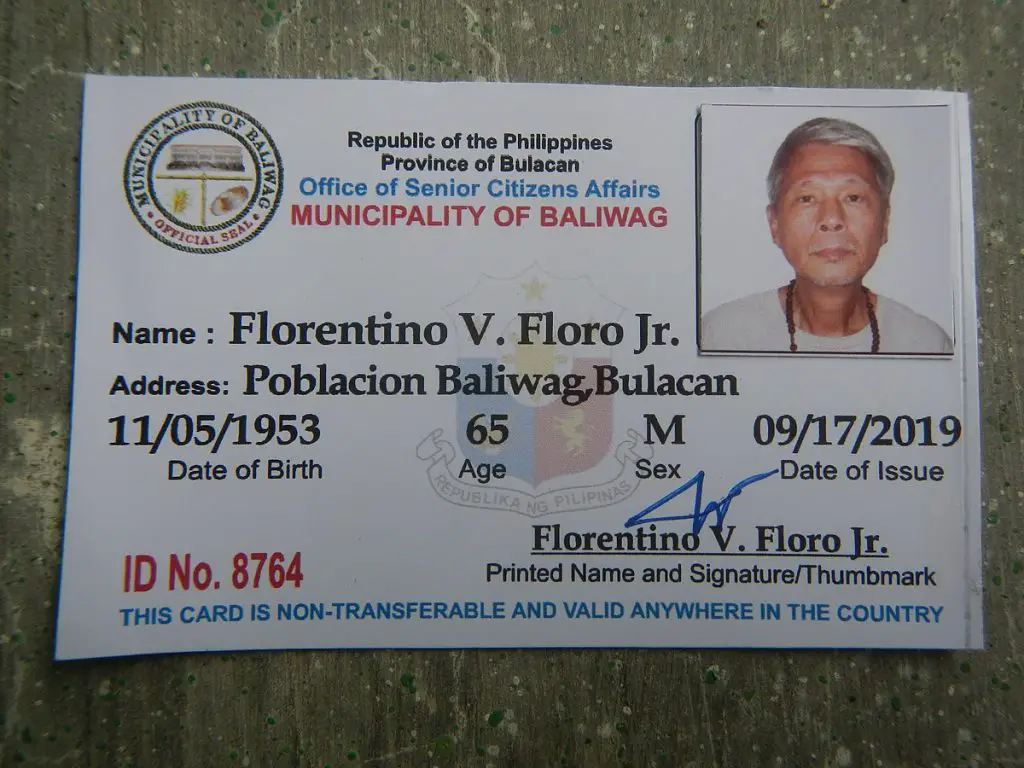 The Senior Citizen ID is an identification card issued by the Office for Senior Citizens' Affairs (OSCA) to eligible members. This valid ID entitles its bearers to discounts, benefits, and privileges at stores and specific establishments, per Republic Act No. 9994 of the Expanded Senior Citizen Act of 2010. To avail of the benefits, the senior citizen must present an ID proving their age and identity.
The Office for Senior Citizens' Affairs (OSCA) is a government office tasked with the following:
Issuance of discount booklets and new Senior Citizen IDs
Replacement of missing or lost senior citizen ID and booklet
Replacement of mutilated or damaged senior citizen ID and booklet
Who Are Eligible To Get a Senior Citizen ID?
For you to be eligible for the ID card, you must be a senior citizen, which means you must be:
Sixty (60) years old or over;
A citizen of the Philippines;
A resident of the city or municipality where you are applying for at least six (6) before your application. In other cities or municipalities, the applicant must be a resident for at least one year and a registered voter (except for bedridden senior citizens). To find out if you can apply for a Senior Citizen ID, check out your city's or municipality's official social media account or website. You can also inquire directly by calling their phone number.
Requirements for Senior Citizen ID Application
Before going to the Office of the Senior Citizen's Affairs (OSCA), make sure you have with you the following requirements:
1. Duly accomplished application form issued by the OSCA.
2. Three pieces of recent 1×1 ID photographs (some areas require 2×2 ID pictures, so verify with your OSCA before going to their office). The ID photos are intended for the application form and purchase booklets.
3. Photocopy of PSA Birth Certificate or any valid ID showing the applicant's birth date and address, such as
Comelec Voter's ID;
Old residence certificate;
Any combination of identification documents confirming your name, date of birth, and present address
Note: Documentary requirements may differ depending on the city or municipality. In some areas, both the Birth Certificate and valid ID are required, and if there's no valid ID available, two proofs of billing or mail under the applicant's name may be accepted by the OSCA. Other areas, like Naga City, are even stricter. In addition to the Birth Certificate and valid ID, applicants must submit a Barangay Certificate of Residency and a photocopy of the Voter's ID/Voter's Certification/COMELEC Registration. Therefore, please inquire at your local OSCA via its social media page or over the phone about the requirements before proceeding to the office.
4. Authorization Letter, if the applicant can't personally apply (especially for bedridden senior citizens). The Letter of Authorization must indicate the name of the applicant and the authorized representative, the applicant's relationship with the representative, and the reason/s for such authorization.
How To Apply for Senior Citizen ID: 5 Steps
1. Visit the Senior Citizen's Affairs Office (OSCA) in the city or municipality where you reside
The office is usually found in the municipal or city hall of your town/city.
2. Approach personnel or a person in charge and ask for the application form
3. Fill out the details required in the form
Details required are usually:
District
Barangay
Complete name, age, sex, civil status,
Complete address
Date of birth and place of birth
Details of your spouse and children, if any
Signature
4. Submit the completed form along with all other required documents
5. Wait for the release of your card
The process depends on the municipality or city, but you will usually get it in less than an hour (or a maximum of five working days).
Frequently Asked Questions
1. My senior citizen card was issued in the province. Can I use the same card in Metro Manila?
Yes, the senior citizen ID card is valid throughout the country.
2. I forgot to bring my OSCA-issued senior citizen ID card to a restaurant. Can I still avail of the 20% discount even without the ID?
Yes, you still can. With the absence of your senior citizen card, you may present any of the following proof of identification instead:
*Passport;
*Government-issued ID indicating your age or date of birth, such as driver's license, voter's ID, SSS/GSIS ID, PRC Card, or Postal ID;
*Other valid documents that establish you are a citizen of the Philippines and at least sixty (60) years old.
3. How much is the senior citizen ID card?
It is free. However, some cities and municipalities charge a fee (PHP 100) when you request to replace a mutilated/lost Senior Citizen ID.
4. I lost my senior citizen ID card. What shall I do?
You can visit the OSCA in the city or municipality where you reside and obtain a replacement card. The documents required and the process are as follows:
Submit two copies of the Affidavit of Loss.
Submit two copies of the Police or Barangay Report.
Submit the duly accomplished Lost/Replacement Form issued by OSCA.
Pay the ID replacement fee if required.
5. Does Senior Citizen ID expire?
No, the Senior Citizen ID has no expiration date. It is valid forever and may only be replaced when lost or mutilated. It remains valid even if the ID is already worn out.
However, the OSCA may occasionally update the design of the Senior Citizen ID, in which case members will be encouraged to apply for a new one. Note that this replacement is encouraged but not mandatory; the old version of the Senior Citizen ID will still be honored.
6. Is Senior Citizen ID a valid ID?