There are four ways to check the status of your SSS salary loan application: Via SMS, online through the SSS Member Portal, via email, or over the phone.
1. Via Text Message
To check the status of your loan application via SMS, you must first register with the TEXT-SSS by typing in SSS REG <Your SS number><Your birthday in mm/dd/yyyy format> and then sending it to 2600 (see photo below for example)
Once you're registered, you will receive a Personal Identification Number (PIN) which you'll need every time you make any SSS-related inquiries via text message.
To view the status of your SSS salary loan, for example, just key in SSS <LOANSTAT><SS Number><PIN> and send it to 2600.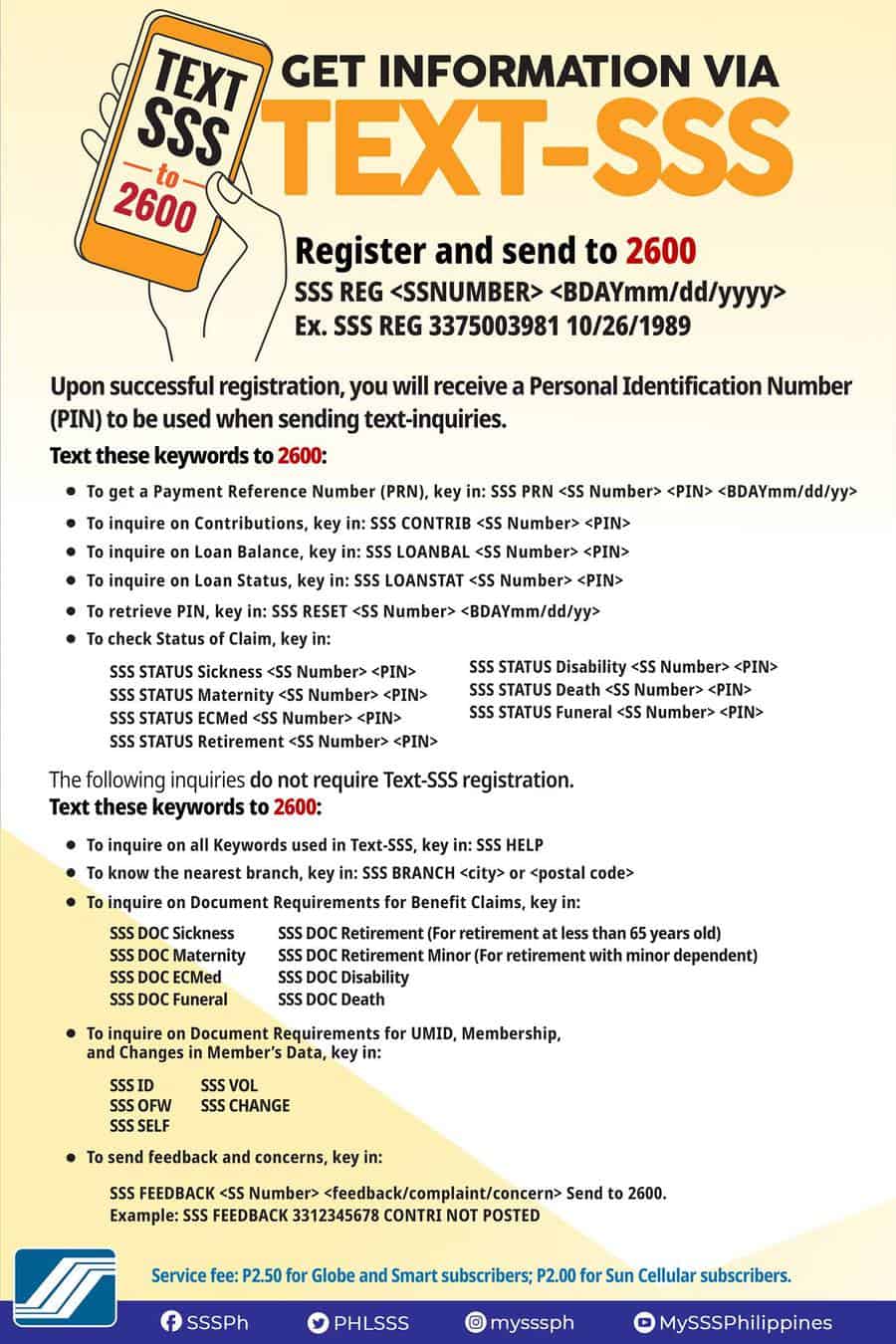 2. Online through the SSS Member Portal.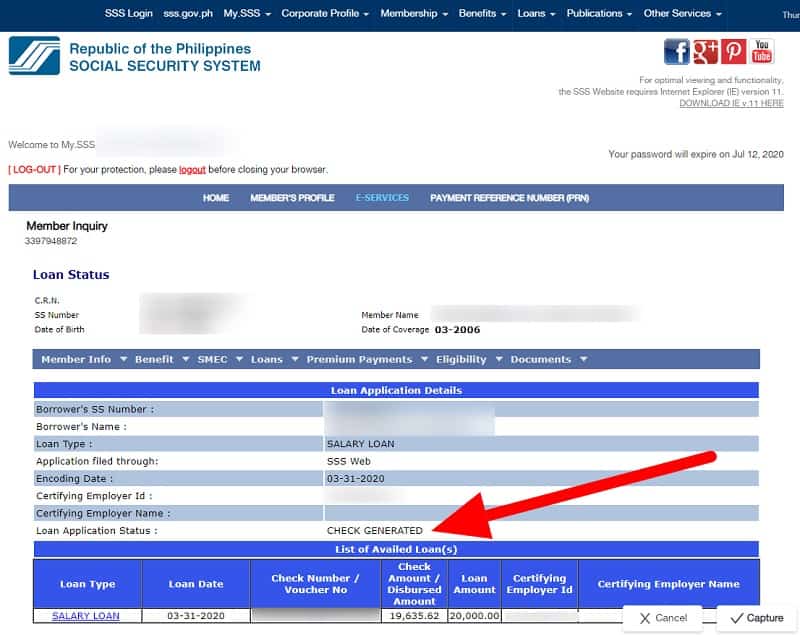 A relatively easier way to check SSS loan status is by logging in to the SSS member portal (as of this writing, it only works in the old member portal but I expect it will also be available in the new My.SSS portal soon).
Once inside the portal, point the cursor to 'E-SERVICES' and then click 'Inquiry'.
A page showing details of your membership will be displayed. From the list of options on the menu, point your cursor to 'Loans' and then a drop-down menu will show up. Click 'Loan Status/Loan Info' to show the details of your current loan application (see the screenshot above).
In my case, the status of my SSS salary loan application at the time of checking is "CHECK GENERATED" meaning the check is already available and ready to be delivered/credited to my account.
3. Via SSS Hotline
Another way to check the SSS loan status is by doing it over the phone. The SSS hotline is 1455 at 1-800-10-2255777 toll-free.
4. Via Email
If all else fails, you can also send an inquiry to the Member Communications and Assistance Department of the SSS at [email protected]
For OFWs, the email address where you will send your inquiry is [email protected]
Go back to the main article: How to Apply for SSS Salary Loan Online: An Ultimate Guide