No longer happy in your present job? Consider joining the government.
The government is, in fact, one of the three happiest places to work in, found a JobStreet Philippines study7. Employees who participated in the survey cited their agency's reputation, a good relationship with immediate superiors, and their agency's mission, vision, and values as reasons for being satisfied with their jobs.
Another JobStreet survey revealed that eight in every ten candidates8 on the job search platform wanted to work for the government.
What is it about government jobs that keep employees happy and get prospective applicants interested?
If you want to know what it's like to work in the government and how to start your civil service career, this guide is for you.
Table of Contents
What Are the Types of Government Position Status?
| | | | |
| --- | --- | --- | --- |
| Position Status | Job Duration | Employer-Employee Relationship | Benefits |
| Regular/Plantilla | Permanent | Yes | Full benefits under the law |
| Casual | Temporary (Seasonal) | Yes | Temporary (Same duration as appointing authority or project) |
| Coterminous | Temporary (Same duration as appointing authority or project) | Yes | Same benefits with regular employees |
| Contractual | Temporary (Up to 1 year renewable) | Yes | Same benefits as regular employees |
| Job Order | Temporary (6 months, renewable) | No | Basic pay only |
| Consultancy/Contract of service | Temporary (Contract-based) | No | Contract-based |

Not all government workers in the Philippines are automatically appointed to permanent positions.
Some start as casual or contractual workers and either retain that status for a long time or eventually get appointed as regular employees. Others provide services to the government on a job order or consultancy basis and are thus not considered government employees.
Each employment status differs in terms of duration (permanent or temporary), nature of work, and benefits. It's essential to understand the different positions in the government so you'd know what to expect before you get hired.
1. Regular/Plantilla
Regular employees hold permanent (also called "plantilla") positions in the government and enjoy a whole employer-employee relationship. They're entitled to complete benefits under the law, including GSIS, PhilHealth, and Pag-IBIG Fund membership; paid vacation and sick leaves; and terminal leave benefits.
2. Casual
Casual workers are employed on a seasonal or emergency basis. Government agencies hire casual employees to fill in their workforce gaps, such as when their existing staff is insufficient to meet a service's or project's demands.
These seasonal employees are paid the daily wage according to the "No Work, No Pay" policy. This means they're paid only on the days they worked.
Casual employees receive allowances and other benefits that regular workers enjoy.
3. Coterminous
If your appointment in the government is coterminous, your length of service will be the same as the tenure of the official who appointed you. Or you'll stay employed for as long as the appointing official trusts and has confidence in you.
Examples of coterminous positions are executive assistants and private secretaries. Because they're appointed, they don't go through the usual hiring process.
On the other hand, some coterminous appointments are based on the project's duration or the funds' availability. The hiring of project-based workers is based on competency.
Like casual employees, coterminous workers enjoy the same benefits provided to regular employees.
4. Contractual
Government employees on a contractual status take on a particular job for up to one year. Their contract can be renewed yearly until their services are no longer needed.
Contractual employees are hired for urgent work or projects that require expertise unavailable among the regular staff. They're expected to produce definite outputs.
Salaries of contractual personnel are the same as or comparable to permanent positions in the government. They also receive benefits similar to those granted to regular employees.
5. Job order
Job order workers in the government perform a specific job (not done by regular employees ) and are paid on a piecework basis. Locally, this is known as the "pakyaw" system.
Examples of job order workers are those who provide manual labor such as carpentry, plumbing, janitorial, security, and messenger services. Some government workers are hired for emergency jobs like clearing road debris after a natural disaster.
Their contract lasts a short period, renewable every six months.
Job order workers are not considered government employees, as no employer-employee relationship exists in their contract. Thus, they're not entitled to bonuses and other benefits given to regular employees.
Instead, they receive only the basic pay equivalent to the salary grade of comparable regular positions plus a premium of up to 20%.
But job order workers might start receiving 13th-month pay when House Bill No. 65419 is ratified as a law. This bill will provide JO workers (who have rendered at least three months of service before July 1 of the current fiscal year) a minimum 13th-month benefit of half their monthly salary. 
6. Consultancy/Contract of service
Government agencies get the services of consultants when they require a specific special or technical skill that's unavailable among their staff. These consultants are experts in their field, such as technical and public relations specialists, who render services to the government with expected outputs.
Like job order workers, consultants are not considered government employees. They're hired only for temporary projects or activities.
Their services are not covered by civil service law. Instead, they're covered by the Commission on Audit (COA) rules. Their service duration and benefits depend on the terms of their contract.
What Are the Qualifications for Government Jobs?
Already decided to start a career in public service? You need to have all the credentials required for a government job.
1. Basic Qualifications
At the minimum, candidates for government jobs in the Philippines must meet the following requirements:
Filipino citizen;
At least 18 years old;
Never been found guilty of a crime;
Never been found guilty of offenses related to the conduct of a civil service examination;
Never been dismissed for cause from any civilian government position or dishonorably discharged from the military service.
2. Education
The required minimum education depends on the position you're applying for.
Most entry-level, technical, and supervisory government posts require a bachelor's degree relevant to the job.
If you're eyeing an executive, managerial, or division chief position, you need to be a master's degree holder in a relevant field.
Some government jobs don't require a college diploma, though. Government agencies welcome undergraduates who apply for certain posts.
For example, completing the second year in college (at least 72 academic units in a CHED-accredited institution) is the minimum requirement for positions like clerk, administrative assistant, and computer operator.
Jobs like security guards require only a high school diploma.
Elementary school graduates qualify for blue-collar jobs such as driver, messenger, plumber, and machine operator.
Only the ability to read and write is required for jobs at the lowest end of the pay scale, such as administrative aide, metro aide, and utility worker.
3. Work Experience
Technical positions requiring expertise or specialization mostly require relevant work experience in the government or private sector. The minimum could be one year, two years, four years, or longer, depending on the post.
Work experience acquired as a job order worker or consultant in the government can be considered for meeting the experience requirement.
Some positions in the government don't require any previous job experience at all. The government encourages fresh college graduates to apply for government jobs. It's a great time to start their career in public service, as their fresh ideas and perspectives can help spark positive change in the government.
4. Training
Government agencies often prefer candidates who have attended training that would help them perform the duties of the position they're applying for.
Attended training—such as conferences, seminars, workshops, coaching, and mentoring—could be formal or non-formal and conducted by a government agency or private organization.
Some government jobs require a certain number of hours of training relevant to the job being applied for. Other positions don't have any required training hours.
5. Civil Service Eligibility
For regular government positions, passing the civil service exam (also called the Career Service Examination) is the only way to pursue a career in the government.
Passing one of the following civil service exams is required for specific government positions:
For officer and technical positions (second-level eligibility): Career Service Professional exams
For clerical and non-technical posts (first-level eligibility): Career Service Subprofessional exams
Civil service eligibility is not required for casual, contractual, and coterminous positions, but candidates that have it are given preference during the screening process.
Government jobs involving the practice of a profession (such as an attorney, accountant, or engineer) require passing the bar examination or licensure board examination instead of the civil service examination.
These positions often indicate RA 1080 as the eligibility requirement in job listings. Republic Act 1080 grants civil service eligibility to bar and board exam passers.
In addition, certain groups of people are eligible to work in the government without taking the civil service exam. These include college honor graduates (summa cum laude/magna cum laude/cum laude) and barangay officials, among others.
On top of the civil service exam, some government positions also require passing the following examinations:
Top management positions: Career Executive Service Eligibility Examination;
Bureau of Fire Protection (BFP) Officer – Fire Officer Examination;
Bureau of Jail Management and Penology (BJMP) Officer – Penology Officer Examination;
Diplomats/Members of the Philippine Diplomatic Corps – Career Service Examination for Foreign Service Officer.
Related: The Ultimate Civil Service Exam Reviewer (with Free Practice Tests + Answer Keys)
Advantages of Working in the Philippine Government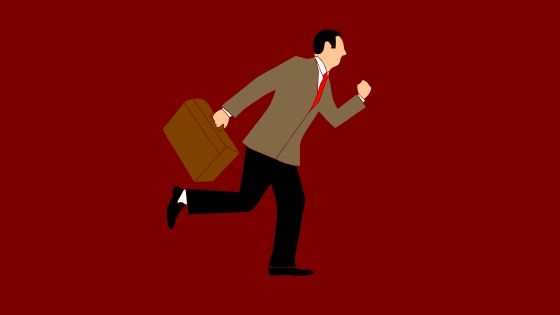 Public service is an attractive career option for many Filipinos, not only in terms of monetary benefits but also in personal fulfillment.
Here's why you should consider working for the government:
1. Job security
Security of tenure is one of the top reasons people want to work for the government, according to the JobStreet survey.
Unlike private companies, the government will never go out of business. Some agencies may get dissolved, but government job opportunities still abound. There are hundreds of thousands of unfilled positions waiting for qualified candidates.
Permanent government employees enjoy job stability. Once you get a stable position, you won't get quickly fired. You're guaranteed to stay employed until your retirement. Only a valid reason or a court ruling can remove a regular employee from the service.
2. Competitive salary and benefits
The low salary is one of the biggest misconceptions about government work. But actually, government salaries are competitive with the private sector, especially for entry-level positions up to middle management.
For instance, public school teachers are paid twice as much as their private school counterparts10, according to then Budget Secretary Benjamin Diokno. Teachers in public schools are paid even during vacation.
This is because the government implemented the Salary Standardization Law, increasing the rates paid to its workers.
Aside from very competitive salaries, full-time and part-time government employees (regular, casual, contractual, or coterminous) enjoy plenty of benefits and privileges.
However, to set your expectations right, government employees must meet certain conditions before qualifying for each benefit (see the table below).
Government Benefit
Condition/s
Mid-Year Bonus (14th-month pay) worth one-month basic salary released on May
Have rendered at least four months of satisfactory service as of May 15
Year-End Bonus worth one-month basic salary released in November
Have rendered at least 4 months of satisfactory service as of October 31
Annual cash gift paid along with the year-end bonus
*PHP 5,000 for employees who have rendered at least 4 years of service

*Pro-rated amount for workers who have rendered less than 4 months of service
Overtime pay (including work rendered on rest days or holidays)
For overtime work required and rendered during unforeseen events and emergencies
Night-shift differential pay
For night-shift employees who work anytime between 6 PM and 6 AM
Hazard duty pay
For employees assigned to conflict-affected areas
Subsistence allowance
For employees required to continue working during mealtimes, such as public health workers
Personnel Economic Relief Allowance (PERA) worth PHP 500 monthly
Not applicable to elected officials and employees deployed abroad
Additional Compensation (ADCOM) worth PHP 1,500 monthly
None
Uniform/Clothing Allowance
None
Laundry allowance
For personnel required to wear uniforms, such as public health workers
Representation and Transportation Allowances (RATA)
For heads of agencies with positions such as Department Secretary, Executive Director, Division Chief, etc.
Automatic membership to SSS, GSIS, PhilHealth, and Pag-IBIG Fund
None
Annual paid leaves (15-day sick leave and 15-day vacation leave)
None
Productivity Enhancement Incentive (PEI)
*Amount depends on the savings of the national government.

*Employees who have rendered at least 4 months of satisfactory service get the full amount.

*Employees who have worked for less than 4 months get a pro-rated amount.
Performance-Based Bonus (PBB) ranging from PHP 5,000 to PHP 35,000 per year
*Released only when the agency achieves its performance targets.

*Paid to employees based on their performance
Anniversary bonus
Paid to employees during their agency's milestone anniversaries (e.g., 15th founding anniversary)
Collective Negotiation Agreement Incentive (CNAI) of up to PHP 25,000
*For members of accredited employees' unions.

*Paid only when an agency has enough savings to fund it.
Job order workers and consultants are not entitled to such benefits because they have no employer-employee relationship with the government.
However, some agencies and local government units (LGUs) provide certain benefits to these informal workers in their respective organizations.
Even the president may grant benefits to job orders and contracts of service workers. For instance, President Rodrigo Duterte ordered the release of a one-time gratuity pay (PHP 2,000 in 2016 and PHP 3,000 in 2019) to recognize their hard work.
3. Generous pension benefits
Equally crucial to the benefits you receive while in government service are the benefits you'll be paid after you get out of it.
If you want to secure your finances in your retirement years (The compulsory retirement age in the government is 65), starting a career in the government is a wise move.
Government employees can join the GSIS and SSS to avail themselves of their retirement programs. Private employees can join only the SSS.
The Philippine government offers various packages—including pensions, gratuity pay, and terminal leave benefits—for retirees to choose from based on their age and length of service:
4. Flexible working arrangements
If you dream of a better work-life balance, working in the government will surely reward you. 
In March 2022, the Civil Service Commission (CSC) announced that government agencies would soon shift to a 10-hour four-day working arrangement16. As a result, government employees can have more time for rest and leisure.
CSC also considers providing government employees with alternative working arrangements such as work-from-home (WFH) schemes. 
5. Personal and skills development
A government career opens up various opportunities for continuous learning and development, which can be helpful in and out of the workplace.
Working in the government exposes you to the different processes in its institutions, giving you a better understanding of how it works. This equips you with helpful knowledge when pursuing development work for an international organization.
Depending on the agency and the job, government employees may be sent to places in the Philippines or abroad to perform their duties or attend training.
Growing a professional network is easy in the government, too. Most jobs involve constant coordination with individuals in both public and private sectors, some of which are key decision-makers and influential people in the country.
Working in the government also allows you to meet passionate workers who may inspire you and excellent and experienced leaders who can be your mentors.
And if you're wondering whether you can take a master's degree while working in the government, it's possible if your agency allows it. Some government employees earned their graduate degrees under a full-time study leave arrangement.
6. Making a difference as a public servant
Government employees consider public service a privilege because it enables them to contribute directly to the country's development while earning a living.
The fact that you're making a difference in whatever field you're in, regardless of how simple your role is, can be gratifying.
For example, if you work in a national agency, you're involved in developing policies that will impact the lives of many. If you teach in a public school, you have an essential role in molding the future generation.
Disadvantages of Working in the Philippine Government
As much as there are good reasons to work for the government, you should also consider its downsides to assess if this career path is right for you.
1. Slow processes
Bureaucracy and paperwork can be very frustrating, especially for new hires in the government and those who want to get things done fast.
In every decision and process—minor and major—government employees must follow a stringent formal approval process. Even simple requests, like refilling a printer ink or getting a fresh supply of pens and notebooks, require filling out several forms and getting signatures from multiple people.
You can't cut corners, as the approval process is part of documenting accountability in any agency.
This explains the delay of government salary and benefits release in some agencies and why transactions between the government and the public (like applications for driver's licenses and overseas employment certificates) are usually slow and tedious.
2. Slow career progression
If you want to move up the career ladder quickly, a government job is not for you.
Promotion is not as quick as you'd expect from a corporate job. An opportunity to move to a higher-level position comes only when senior-level employees resign or retire. And that would take time because of their security of tenure.
Job order workers have it worse. Plantilla positions in the government are minimal. Unlike in private companies where probationary employees are regularized after six months, non-regular employees must wait several years to get a plantilla position and qualify for government benefits.
3. The negative perception of government work culture
Even if you're the hardest-working and most dedicated employee, people will unfairly judge you as lazy, incompetent, or corrupt just because you work in the government.
Incompetence and corruption—as well as office politics, bullying, bribery, and favoritism—happen in the government and the private sector. These could lead to low employee morale and demotivation.
Conversely, honest, principled, ethical government employees are committed to providing excellent public service.
Still, the stigma about civil servants persists. If you can't shake that off, there's no reason to pursue a job you won't be proud of.
How To Apply for a Government Job in the Philippines: 6 Steps
The government and private companies differ in recruitment and hiring processes. These can be confusing not just for fresh graduates but also for experienced private-sector employees.
The job application steps vary from one government agency and/or position to another. But to get an idea of how to apply for a government job, here are the procedures that first-time candidates can expect: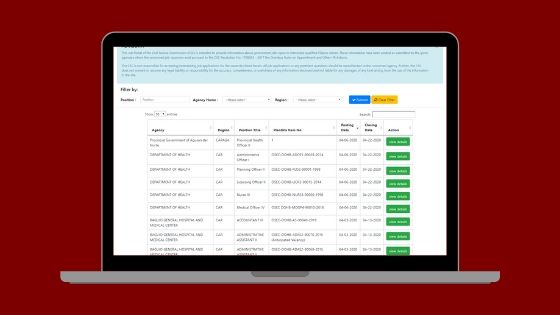 When applying for a job or internship in a private company, you can go to its office and leave your resume—even if you aren't sure if they have job openings. Hoping to be considered for a particular position, you wait for HR to call you for an interview.
That isn't how things work in the government.
The first thing you must do to get a government job is to look for vacancies. There has to be an opening for your desired post in a government agency before you can apply for a job.
Government offices post their notice of vacant positions in various locations for a limited period—at least 15 days for LGUs and at least 10 days for national government agencies, state colleges, universities, and GOCCs.
Notices of vacancies for government positions include details such as position title, place of assignment, salary grade, monthly salary, qualifications, job description, and the deadline for submission.
2. Submit the application requirements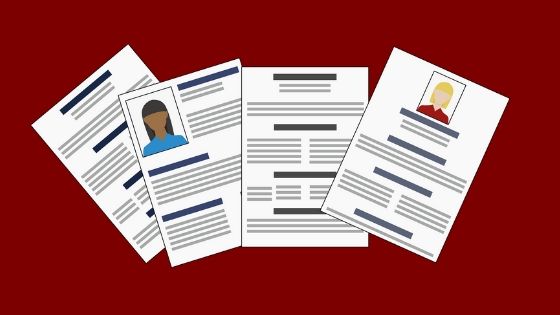 Once you've found your job prospects in the government, you can start sending your application.
What are the requirements for civil service jobs?
Here are the commonly required documents for government job applications:
Cover letter or application letter addressed to the director or HR manager stating the position you're applying for;
Accomplished Personal Data Sheet (CSC Form 212) with a recent passport-size photo;
Photocopy of Certificate of Eligibility and/or License ID/Board Exam Rating issued by the Professional Regulation Commission (PRC), Supreme Court, or Maritime Industry Authority (MARINA);
Photocopy of Transcript of Records;
Photocopy of diploma (highest educational attainment, i.e., elementary/secondary/vocational/college);
Photocopy of certificate of employment/Service Record, if previously employed;
Photocopy of certificates of training/seminars attended, if applicable;
Copy of performance evaluation rating for one year if previously employed in the government or private sector.
All the original documents must be ready anytime it's requested.
If you're applying for two or more government positions, you should submit one set of documents per position applied for.
How to submit government job requirements
There are different ways to send your government job application:
Personally submitting the documents to the agency's HR Management Division;
Through a courier service or regular postal mail to the address indicated on the job posting;
Through email with all documents in PDF files attached and a proper subject line (e.g., Position Applied For – Plantilla Item Number – Applicant's Full Name);
Through your JobStreet.com, Kalibrr, or PhilJobNet account, if submitting through any of these platforms (Login to your account and click the Apply Now button).
Make sure to submit your supporting documents on or before the deadline, as stated in the job posting.
3. Undergo an initial interview and exam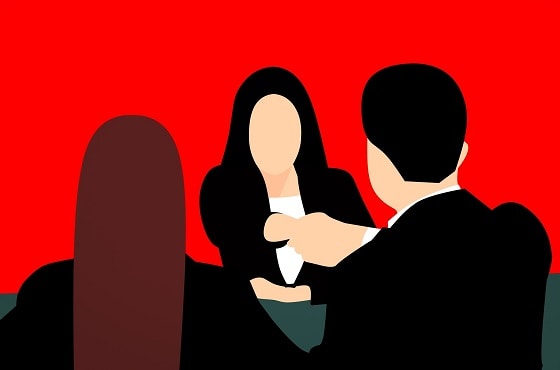 After submitting the requirements, your application will undergo an initial assessment to determine if you meet the minimum qualifications for the position.
HR will contact you via email or phone call about the result of your application evaluation. You'll also be informed about your initial interview and exam schedule if you're shortlisted.
On the day of your interview and exam, bring a printed copy of your resume and a photocopy of your supporting documents.
Expect a panel of interviewers to ask questions about your credentials and work experience. Officially called the Human Resource Merit Promotion and Selection Board (HRMPSB), this group consists of the Agency Head, the Division Chief, an HR officer, and two rank-and-file employees representing the employees' union in the agency.
As for the examination, it depends on the position applied for. It's usually an essay-type exam. But exams for positions that require technical knowledge are longer, more comprehensive, and more technical.
4. Show up for the final interview and final exam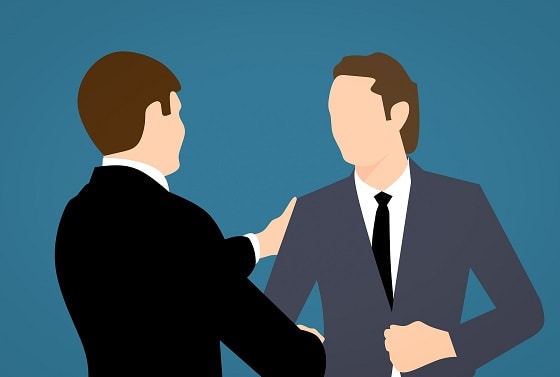 If you pass the screening of the selection board, you'll be invited to a final interview with the division's representatives, where you'll be assigned if you get hired. You might be required to take a final exam.
For some positions, no final interview or final exam is conducted.
5. Submit the pre-employment requirements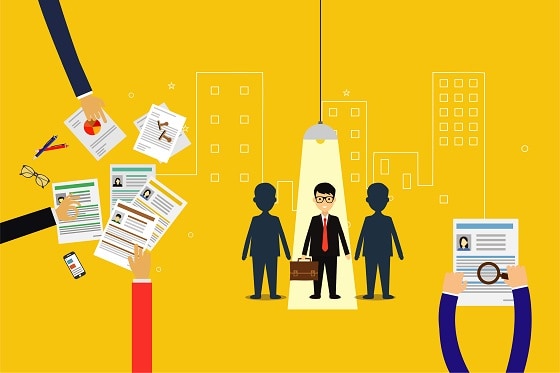 After the final interviews with all the candidates, the HRMPSB conducts another round of evaluation, in which the top five candidates for the position are screened and deliberated.
From that pool, the Executive Director (ED) or the head of the agency selects the candidate who best fits the position. The hiring decision is based on a scorecard rating for each candidate per competency, including the exam, behavioral interview, and knowledge. The candidate with the highest total score is the one who gets selected for an appointment.
The agency's HR admin officer will then prepare the appointment papers, which different officials, such as the Division Chief and Deputy ED will review. Lastly, the ED makes the final review and approves hiring by signing the appointment papers.
If you are that lucky candidate, the admin officer will notify you through email about your appointment. You'll also receive a list of requirements you must submit to HR.
The required pre-employment documents usually include the following:
Accomplished Personal Data Sheet and Work Experience Sheet (Both forms can be downloaded from the CSC website);
Original authenticated Certificate of Civil Service Eligibility/License;
Authenticated true copies of diploma and Transcript of Records;
Certificates of training;
Certificate of Employment from the previous employer;
Marriage certificate, if applicable;
Birth certificate of dependents, if applicable;
1 x 1 and/or 2 x 2 ID pictures;
Medical Certificate accomplished by a government physician with all the medical exam results (blood test, urinalysis, chest X-ray, and drug test) and psychological test results attached.
Within 30 days of receiving a notice of appointment, appointees are expected to complete the pre-employment requirements and then report for work. Otherwise, the appointment may be canceled.
6. Sign your appointment papers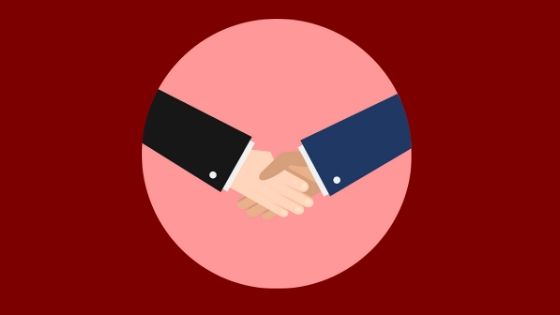 Upon submitting all the documents, HR will give you your appointment papers and ask you to sign them.
This means you're formally hired. Congratulations!
On your first day of work, you'll attend a new hire orientation that will brief you about the agency's functions, office rules, and your duties, responsibilities, and benefits.
You'll be turned over to your assigned division when the employee orientation ends.
Tips and Warnings
Take the civil service exam while still in college or after graduating. This helps you raise your chance of passing the examination because your knowledge is still fresh. Passing the civil service exam is an essential requirement for a permanent government position.
Interview everyone you know who works in the government. Ask them what it's like to work in their respective organizations, the perks they enjoy, and the challenges of their job. This way, you can make an informed choice of whether to join the government.
Use job search platforms. The best way to find and apply for a government job is to do them online. It will save you time and money, as well as avoid commutes. The application process will be much easier and faster, cutting your waiting time to two months.
Submit complete requirements. Government agencies mean it when they say they will not process incomplete requirements. This makes sense—they won't be able to assess your qualifications properly if you lack a document or two.
Build an emergency fund before starting your civil service career. If you currently have a corporate job, don't resign just yet. Save as much money as possible for your emergency fund—ideally, at least three months of living expenses. This will help you tide over until you receive your first salary as a government employee (The paycheck release might get delayed, too).
Frequently Asked Questions
1. Can PWDs work for the government?
Absolutely! The government strongly encourages all persons with disabilities (PWDs) to apply for positions they're qualified for.
The government practices the Equal Opportunity for Employment Principle under Republic Act 1052417. It means that PWDs have the same access to employment opportunities, benefits, and privileges as those enjoyed by able-bodied people.
RA 10524 also mandates the government to reserve at least 1% of all positions in its agencies, offices, or corporations for PWDs.
Aside from PWDs, the Equal Opportunity for Employment Principle also applies to other marginalized groups in the country, such as members of indigenous communities and people with diverse sexual orientations, gender identities, and expressions (SOGIE).
Also, the Civil Service Commission's latest rules on appointments explicitly ban discrimination in selecting employees based on disability and other criteria such as age, sexual orientation, civil status, religion, ethnicity, and political affiliation.
2. Is working for the government better than working in the private sector?
The better career choice depends mainly on your circumstances and long-term goals.
If you're a breadwinner looking to build a stable career, a stable position in the government will give you job security. In the private sector, job stability depends on the industry and how valuable an employee is as an asset to the company. For instance, the career growth rate in the business process outsourcing (BPO) industry is fast, but companies letting go of employees is a common reality.
If you prefer a more dynamic work environment that offers better opportunities for career advancement, choose the private sector.
However, suppose you feel that your calling is in public service. In that case, you'll get more fulfillment from working in the government because it will allow you to impact the lives of millions of Filipinos directly. That is if you're willing to put up with the negative aspects of working for the government in exchange for the positive ones.
Before you choose your career path, consider the pros and cons of employment in the government versus the private sector. In the end, regardless of where you work, what matters more is the satisfaction you get from your job and the ability to deliver what is expected of you.
3. What kinds of government jobs are available?
The country's largest employer is the government, with 1.7 million workers and nearly 200,000 open positions as of 201918.
Among the government agencies with the highest number of vacancies are:
Department of Education (primarily teaching posts);
Philippine National Police;
Department of Health;
Judiciary department; and
Bangsamoro regional government (formerly ARMM).
Plenty of government jobs are available for people with various backgrounds in various fields, such as finance, IT, education, healthcare, engineering, law, science, procurement, and more.
Moreover, job opportunities are available at every level—from management and professional positions to those requiring manual labor.
4. What are the best government agencies to work for in the Philippines?
The best agency to work for is one that will allow you to pursue your passion or practice your specific field as a professional.
Here are the top government agencies to work for, according to a 2022 survey conducted by JobStreet19:
a. DSWD (Department of Social Welfare and Development)
This government agency is primarily responsible for the welfare of Filipinos and usually needs social welfare workers as well as management and financial professionals. Working in DSWD is geared towards helping senior citizens, people with disabilities, and other marginalized people in the community. 
b. DOLE (Department of Labor and Employment)
DOLE aims to protect and uphold the rights of Filipino workers, employees, and professionals. This government agency is usually in need of statisticians, HR supervisors, labor and employment officers, clerks, and administrative assistants.
c. DOH (Department of Health)
DOH is the government's arm to address national health concerns and provide accessible healthcare services. Job opportunities include medicine, nursing, medical technology, and administrative duties.
d. COA (Commission on Audit)
COA is the constitutional commission responsible for checking government funds and performing audits on fund inflows and expenses of other government institutions. The commission is usually in need of state auditors, attorneys, special investigators, and administrative officers and assistants.
e. DepEd (Department of Education)
The mandate of DepEd is to promote the country's quality of public and private education. Job opportunities in this government agency include teaching and curriculum development, administrative and management roles, and legal and legislative affairs.
f. DPWH (Department of Public Works and Highways)
DPWH oversees and implements the construction of public infrastructures. Job vacancies in DPWH include engineering jobs, laboratory technicians, and administrative and management roles.
g. HDMF (Home Development Mutual Fund)
HDMF, or more commonly known as the Pag-IBIG fund, is a state-created fund that aims to give Filipinos affordable housing loans and several investment opportunities. HDMF usually needs attorneys, credit investigators, payroll staff, accounts payable assistants, etc.
h. DTI (Department of Trade and Industry
DTI's mandate is to induce growth and development in the Philippine industrial and services sectors and help MSMEs strive in the local economy. DTI job openings are usually for accountants, bookkeepers, admin officers, documentation assistants, etc.
i. BIR (Bureau of Internal Revenue – National Office)
BIR is the government agency responsible for the collection of taxes both from the public and private sectors as well as the implementation and enforcement of Philippine tax policies. Most job openings in the BIR are for revenue officer, attorney, and special investigator positions with a background in commerce, accounting, or the law.
j. PSA (Philippine Statistics Authority) 
PSA collects and analyzes all official statistics of the country concerning population, economy, health, education, and development. Most job openings in the PSA are for statisticians, information system analysts, accountants, HR officers, etc.
5. Where can I find government jobs in the Philippines?
You can easily find many government job openings through traditional job search methods and websites.
Here are the common ways to check for job opportunities in the Philippine government:
a. Job fairs
The Civil Service Commission (CSC) holds online and offsite government job fairs every September in line with its anniversary celebration. Different government agencies accept job applications during CSC career fairs.
Joining the CSC job fairs allows job seekers to explore many career options in the government and ask recruiters hiring-related questions.
The CSC requires applicants to bring the government job application requirements, which will undergo an initial screening.
b. Job postings on bulletin boards
Government offices' Human Resources (HR) Management Division must post job vacancies in three conspicuous places, such as bulletin boards.
So if there's a specific government agency you'd like to work for, check its bulletin board for notices of vacancies. The same goes for when you want to apply for a job in a government hospital or a state college or university.
c. Referrals
Got friends who work in the government? Ask about any open position and how to apply for a job in their agency.
If you're a graduating college student, you may ask your professors if they know of any job openings in the government. Using your network to learn about government job openings doesn't mean you're getting your friends (and whoever is in your network) as backers. It just entails getting leads as to where you can apply for a government job.
d. Newspapers
Although newspapers are becoming almost obsolete nowadays, these can also be a good source of information regarding job openings in government agencies. There may be newspapers lying around your home or office. Check out the classified ads section—it might have the ad for your dream job in the government.
e. Civil Service Commission Job Portal
The CSC website is a great place to find a wide range of vacancies in the government. Various agencies send their job postings to the CSC, which compiles them in an online job portal.
Through the CSC job portal, finding your desired government job is easy. You can filter search results by position, government agency, and region (where you'd like to be assigned). The CSC does not accept applications for vacant positions on its job portal. If interested in an open position, send your application directly to the concerned agency.
f. Careers page of government websites
A convenient way to find a job in a government agency is to visit its official website and check the Careers page, which contains a job listing with all the information you need to know about every job opening.
g. Facebook page of government agencies
This is the fastest way to be updated on the job openings of government agencies you want to work for. A lot of agencies post their vacancies on their official Facebook page. Simply follow the Facebook page of the agencies you're interested in. 
To see the job ads on Facebook as soon as they're posted, go to the agency's home page, click the 'Following' button, and choose "See First." This ensures all posts of that agency, including job postings, will always appear on top of your news feed.
h. Job search websites
Different government agencies are partnering with online job search platforms—such as JobStreet.com, Kalibrr, and PhilJobNet—to make civil service jobs more accessible to the public.
Apart from having access to government job listings, users can also send their applications directly through the website. To do so, you must have a job search site account.
6. What is the government's basis for hiring an employee? Do I need a backer to get hired?
The government's hiring decision is based on applicants' merits and qualifications (through interviews and exam scores), not on whether they have connections inside the agency. Who you know doesn't matter in the hiring process.
Although some employees got their government jobs because they're endorsed by an insider (as in the case of coterminous appointees), they're the exceptions rather than the norm.
The "padrino" or "palakasan" system doesn't work in the government, at least in terms of recruitment, based on actual experiences of employees shared online20.
The Civil Service Commission (CSC) requires HR management divisions in the government to implement strict competency-based standards (in terms of knowledge, skills, and attitude) in their hiring process. This ensures qualified candidates have a fair chance of being hired.
Generally, the system of evaluating candidates is more objective, standardized, stringent, and structured in the government than in the private sector.
The minimum qualifications are specific and well-defined. Measurable metrics also screen applicants and determine the best fit for the position. Scores from the interviews and exams are the basis for shortlisting candidates and selecting the person to hire.
To avoid nepotism in government service, the CSC bans agencies and GOCCs from hiring relatives and family members (whether by blood or by marriage) of the appointing authority or the immediate supervisor of the appointee.
7. How long is the hiring process for government jobs in the Philippines?
Because the government follows a stringent process of hiring employees (not to mention the bureaucracy factor), it usually takes a long time for a candidate to get hired.
Be prepared to wait around two to six months from filing your application to receiving your appointment papers.
This is in stark contrast with private companies. In the BPO sector, hiring decisions are made as fast as within the day of application up to a few weeks after. In larger multinational companies, job seekers wait only one to two months for a job offer.
But government job applicants have an advantage over private companies: they only have one point person (the HR admin officer) to contact for follow-ups regarding their application status. When you apply to a private company with multiple departments, you might get the runaround trying to find the right person to ask about whether you're rejected or advancing to the next step of the hiring process.
8. How can I apply for the authentication of civil service eligibility?
First, prepare all the requirements for the authentication of the Certificate of Eligibility:
Accomplished Eligibility/Exam Records Request Form (ERRF);
Original Certificate of Eligibility or Report of Rating;
Two valid IDs*;
Original and photocopy of PSA-issued marriage certificate (for women who got married after taking the civil service exam).
*If you work or live abroad, submit a photocopy of your passport and another valid ID. The Philippine Embassy or Consular Office must authenticate or validate these documents.
You can assign a representative to file your application for you. Aside from the documents listed above, your authorized representative must also present his/her valid ID and an authorization letter or Special Power of Attorney (SPA).
Once your documents are complete, go to the CSC Regional Office that administered your civil service exam or the CSC main office in Batasang Pambansa Complex, Quezon City.
Here are the steps to apply for the authentication of civil service eligibility:
Proceed to the Integrated Records Management Office and submit the requirements. The officer will issue an Order of Payment to you;
Present the Order of Payment to the cashier and pay the certification fee of Php 50. Receive your Official Receipt (OR);
Return to the desk or window and present the OR. Your request will be processed;
Receive the authenticated copy of your Certificate of Eligibility or Report of Rating. You'll be asked to sign on the release portion of the ERRF or file copy.
9. Where can I get a psychological test?
You can use a psychological testing service at any hospital or clinic in the Philippines.
Here are some medical facilities where you can get a psychological test for your government job application:
National Center for Mental Health;
National Kidney Transplant Institute;
Philippine Heart Center;
Philippine Mental Health Association;
UP Diliman Office of Counseling and Guidance;
UST Graduate School Psycho-Traumatic Clinic;
V. Luna Hospital.
Some facilities, however, charge as much as Php 10,000 to Php 11,000 per psychological exam. If your budget is limited, look for diagnostic clinics that offer pre-employment medical packages. Mainly, clinics for OFWs and seafarers along U.N. Avenue and other parts of Manila provide an affordable psychological testing service that costs Php 300 to Php 500.
Psychological testing at East Avenue Medical Center's HR Department is affordable at less than Php 500. After you get your psychological test result, submit it with your medical exam results to a government physician who will issue a medical certificate proving that you're fit to work.
10. Is there an age limit for government jobs in the Philippines?
Most job openings for civilian posts in the government have a minimum age requirement of 18 years old. Applicants younger than 18 are not allowed to apply.
As for the maximum age limit, government agencies don't indicate this information in their notices of vacancies. The Anti-Age Discrimination in Employment Act (Republic Act 10911)21 covers all government branches and bans rejecting applicants based on age.
Filipinos in their 50s or even 60s (but younger than the mandatory retirement age of 65) may apply for civilian government positions as long as they're qualified. A special job program22 allows senior citizens to get jobs in various government offices.
However, positions for military and uniformed personnel in the Philippine government do have age limits, height, and weight requirements. These qualifications are imposed to ensure that successful candidates are physically and mentally fit to perform their duties.
Here's the list of government jobs with age limits in the Philippines:
1. Bureau of Fire Protection (BFP).
a. Fire Officer 1.
Age limit: 21 to 30 years old
Height requirement: At least 5'4″ (males) and 5'2″ (females)
Weight requirement: Not more or less than 5kg of the standard weight
 
2. Bureau of Jail Management and Penology (BJMP).
a. Jail Officer 1.
Age limit: 21 to 30 years old
Height requirement: At least 5'4″ (males) and 5'2″ (females)
Weight requirement: Not more or less than 5kg from the standard weight
 
3. Philippine Coast Guard (PCG).
a. Non-Officer.
Age limit: 18 to 26 years old
Height requirement: None
Weight requirement: None
b. Officer.
Age limit: 21 to 26 years old
Height requirement: None
Weight requirement: None
 
4. Philippine Drug Enforcement Agency (PDEA).
a. Intelligence Officer 1 (Entry-level post for Drug Enforcement Officer).
Age limit: 21 to 35 years old
Height requirement: At least 5'2″ (males) and 5'0″ (females)
Weight requirement: None
 
5. Philippine National Police (PNP).
a. Police Patrolman (initial rank for successful candidates).
Age limit: 21 to 30 years old
Height requirement: At least 5'4″ (males) and 5'2″ (females)
Weight requirement: Not more or less than 5kg of the standard weight
 
6. Philippine Air Force.
a. Candidate Soldier.
Age limit: 18 to 26 years old
Height requirement: At least 5'0″
Weight requirement: None
b. Officer.
Age limit: 21 to 29 years old
Height requirement: At least 5'0″
Weight requirement: None
 
7. Philippine Army.
a. Candidate Soldier.
Age limit: 18 to 30 years old
Height requirement: 5'0″ to 6'4″
Weight requirement: None
b. Officer Candidate.
Age limit: 21 to 29 years old
Height requirement: 5'0″ to 6'4″
Weight requirement: None
c. Called to Active Duty.
Age limit: 31 years old or younger
Height requirement: 5'0″ to 6'4″
Weight requirement: None
 
8. Philippine Navy.
a. Naval Officer Candidate.
Age limit: 21 to 29 years old
Height requirement: At least 5'0″ (sailors) / At least 5'4″ (male marines) and 5'2″ (female marines)
Weight requirement: None
b. Enlisted Personnel.
Age limit: 18 to 26 years old
Height requirement: At least 5'0″ (sailors) / At least 5'4″ (male marines) and 5'2″ (female marines)
Weight requirement: None
c. Civilian employees.
Age limit: 20 to 40 years old
Height requirement: None
Weight requirement: None
 
References