Anxious and paranoid about getting rejected for a Korean visa?
You've probably heard success stories of visa approvals and horror stories of denied visa applications from family and friends.
But don't fret. With enough research and preparation, you can boost your chance of getting approved for a visa to South Korea. Yes, you can achieve your long-time dream to visit the country that ignited your love for K-pop, K-drama, and K-BBQ!
Here's a detailed guide for tourists who'll apply for a visa to Korea.
Related: How to Fill Out Korean Visa Application Form: A Step-by-Step Guide
Table of Contents
Latest Updates on Korean Visa Application for Filipinos
June 2022: Walk-in Korean Visa application is now open1. The Korean Embassy in Manila has announced that they now accept walk-in tourist visa applications on the weekdays from 8:30 AM to 11:30 AM (except on holidays). The processing period of the application is five or more working days. Note a daily visa application limit might be set if the embassy received a large volume of visa applications. Meanwhile, processing of applications made through travel agencies has been postponed. However, walk-in applications will be closed as soon as the embassy releases a list of travel agencies and resumes applications through these agencies.
May 2022: Filipinos may now visit Jeju Island without getting a Korean visa starting June 1, 2022, as long as they adhere to the existing COVID-19 guidelines2. Filipino travelers must enter through international airports located in Jeju Island and in Yangyang-gun County, Gangwon do Province. Moreover, it is now allowed to visit the Seoul Metropolitan Area and Gangwon for 15 days visa-free. However, Yangyang International Airport only allows a group of five or more people from the Philippines, Vietnam, and Indonesia3. To qualify for visa-free travel, you must book through travel agencies recognized by Gangwon Province. For those who wish to enter Jeju Island, only direct flights are allowed. 
Who Are Exempted From Getting a Korean Visa?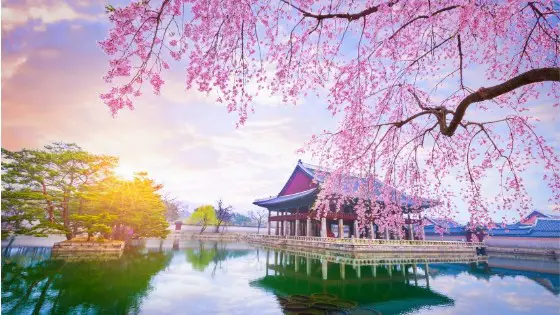 Can Filipinos enter Korea without a visa?
Generally, no. But certain kinds of visitors are allowed visa-free access to the country.
1. Visitors to Jeju Island
One way for Filipinos to enter Korea visa-free is to fly directly to Jeju International Airport. Currently, there are no direct flights from the Philippines to Jeju Island, but you can take a Manila-Hong Kong-Jeju flight via Cathay Pacific or Dragonair.
Philippine passport holders can stay only on the South Korean island without a visa for up to 30 days.
2. Transit Tourists
Transiting through Korea on your way to or from the U.S., Canada, Australia, or New Zealand?
You'll be allowed a visa-free stay in Korea for up to 30 days if you have a valid visa to any of those four countries and a confirmed plane ticket or boarding pass leaving Korea within 30 days from the date of entry.
Update: In an official announcement4 released on November 7, 2019, the Korean Embassy has made it clear that tourists in transit to third countries are qualified to get visa-free entry to Korea, except for nationals of 24 excluded countries which include Iran, Iraq, Nigeria, and Nepal, among others. They have also indicated two specific groups of travelers who are likewise eligible for this visa-free category: (a) Travelers who hold a visa to the United States (including Saipan and Guam), Australia, Canada, or New Zealand who transit through Korea bound for the country of origin or a third country; and (b) Travelers who hold a visa (or permanent residency) to one of the 30 European countries who transit through Korea bound for the country of origin or a third country. Aside from a confirmed plane ticket for departure, you must also have no criminal record from any of the countries previously mentioned, nor you have been denied entry into Korea or deported in the last 3 years.
3. Foreign Transfer Passengers
Passengers (including Filipinos but excluding those from 24 countries that need visas to enter Jeju Island) can also be granted visa-free entry to Korea if they're transferring through the Incheon Airport and taking part in the Transit Tourism Program on their way to a third country or their country of origin.
These eligible travelers, also called "general transfer passengers", can stay in Seoul for up to 72 hours, provided that they have a transfer ticket.
4. Passengers of Fly Gangwon Airlines of Clark International Airport (CRK) heading to Yangyang International Airport
You can visit Seoul City and Gangwon province for up to 15 days visa-free if your flight route is from the Clark International Airport to the Yangyang International Airport via Fly Gangwon airlines5. 
To avail of the Visa exemption, you must book with an accredited travel agency and be fully vaccinated. It is suggested to travel in a group of five or with fifteen passengers to avail of cheaper packages. 
5. Philippine Official and Diplomatic Passport Holders
High-ranking Philippine government officials have visa-free access to Korea at any time, whether for a temporary visit or an official assignment.
It's a privilege that official and diplomatic passport6 holders enjoy under the Visa Exemption Agreement between the Philippines and South Korea.
How To Apply for a Korean Visa in the Philippines: A 5-Step Guide to Getting Approved
1. Determine the Type of Korean Visa You'll Be Applying For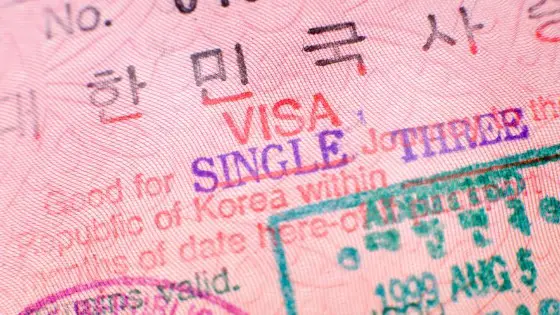 Choosing the correct type of Korean visa is crucial to getting approved. Many applicants got denied a visa because they failed to qualify for the visa type they applied for.
Make sure you understand Korean visa types before applying for a visa.
Korean visas are classified into a broad array of categories. There are visas for short-term visits, business, studying, and a whole lot more.
With so many types of Korean visas to choose from, picking the one you need can be overwhelming. Good thing, the Korean Visa Portal has an online tool called the Visa Navigator that can help you find a suitable visa type.
Here's how to determine the right Korean visa type for you:
Go to Korean Visa Portal's

Visa Navigator

At the top-right menu, click on the "English" link to change the language from Korean to English

Select "Asia" from the Continent drop-down menu

Select "Philippines" from the Country/Region drop-down menu

Select the applicable option from the Purpose of Entry drop-down menu (If you'll visit just for tourism and will not visit anyone in Korea, choose "Short Term Visit")

Select your Length of Stay

Click the Visa Navigator Start button

A list of visa types based on your search will appear. Check the eligibility requirements and allowed activities per visa type to find the one that matches your purpose

To see more detailed information about a specific visa type, click on the corresponding button under the Status of Stay column and scroll down the page
Carefully read each description for the possible visa types, as it's quite challenging to distinguish one visa type from the other.
For example, a person who will visit Korea to attend a relative's wedding must apply for a visa type (short-term general C-3-1 visa) that's different from that of someone who will travel just for leisure (ordinary tourist C-3-9 visa).
This guide focuses on the Korean tourist visa for Filipinos. If you're visiting Korea for a different purpose, call the Korean Embassy at (02) 856-9210 local 270 or 500 or send an email to [email protected] for inquiries.
Types of Korean Visa for Tourists: Single-entry Visa vs. Multiple-entry Visa
Filipino tourists may apply for either a single-entry visa or a multiple-entry visa to Korea.
Single-entry visa holders can enter Korea only once and stay for up to 59 days within three months from the issue date.
Meanwhile, multiple-entry visa holders can go to Korea an unlimited number of times and stay for up to 30 days per visit within a validity period of up to 10 years.
The Korean government has recently relaxed its multiple-entry visa qualification criteria for Filipinos to attract more travelers from Southeast Asia.
The following people may apply for a multiple-entry visa7 to Korea:
Highly skilled professionals such as lawyers, doctors, and professors

Graduates with a bachelor's degree from Korea

Graduates of a master's degree from abroad
South Korea Express Visa
The express visa is an expedited processing service for a temporary visitor's visa application only.
It's processed within just three to five working days (excluding the application date), which is faster compared to the standard processing time of five to 15 working days.
Some accredited travel agencies provide this service.
A filled-out application form for the express visa should be filed together with other requirements when you apply for a Korean visa. A non-refundable service fee for the express visa costs Php 1,000 (in addition to the processing fee charged by the travel agency).
Update: Starting September 9, 2019, the Korean Embassy in the Philippines will no longer accept Korean visa express applications due to an overwhelming increase in visa applicants. However, in another announcement8 they released subsequently, the following applicants can still apply for an express visa and get the result after 5 working days:
Applicants invited by the Korean government and public agency
Applicants invited by a Korean school, company, or organization
Family members of Koreans (parents, spouse, children, the family of the spouse, etc.)
Direct family members of foreigners who stay in Korea and have a valid/registered alien card
Applicants who need urgent medical treatment
Applicants with an official request from the Philippine government office
Applicants who don't belong to any of the above groups but "recognized urgent matter for the better diplomacy relationship"
Applying for another tourist visa? Read our application guides for an Australian visa, US visa, Schengen visa, and Japan visa.  
2. Prepare the Korean Visa Requirements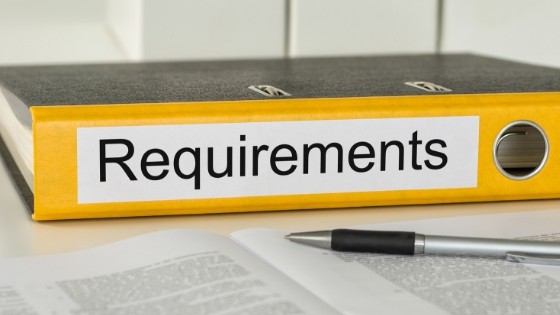 This section provides a complete and updated list of Korean visa requirements.
Make sure all your documents are complete before filing your application. Download, fill out, print, and sign the visa application form in advance so that you won't waste time accomplishing the forms during your application.
Create a checklist of Korean visa requirements to ensure that nothing is forgotten. Keep them all in an envelope to avoid missing any document.
a. Basic Requirements
i. Accomplished application form
Filled out digitally using CAPITAL LETTERS

Printed in A4-size paper

Manually signed (Forms with a digital signature are not accepted)

No erasures and no marks outside the boxes

For non-applicable items (such as Details of Visa Issuance Confirmation), just leave them blank
READ: How to Fill Out Korean Visa Application Form: A Step-by-Step Guide
ii. Passport-size colored picture
35 mm. x 45 mm

With a white or off-white background

Taken within the last six months

Shows a full face without a hat

Pasted on the application form
Original copy of the latest passport

Valid for more than six months prior to the departure date

With signature and at least two blank pages

For applicants who have traveled to visa and/or non-visa countries: Original copy of old passports with travels or photocopy of arrival stamps within the last five years (This is a new requirement starting March 1, 2019)
iv. Passport bio-page
Submit a photocopy of your passport's second page (which shows your photo and personal information) along with other Korean visa requirements.
v. OECD visas and arrival stamps (if applicable)
If you've traveled to OECD member countries for the last five years, submit your old passports, as well as photocopies, that contain the relevant valid visas and arrival stamps.
The Korean Embassy honors the following OECD (Organisation for Economic Co-operation and Development) countries:
Australia

Austria

Belgium

Canada

Chile

Czech Republic

Denmark

Estonia

Finland

France

Germany

Greece

Hungary

Iceland

Ireland

Israel

Italy

Japan

Latvia

Lithuania

Luxembourg

Mexico

Netherlands

New Zealand

Norway

Poland

Portugal

Slovak Republic

Slovenia

Spain

Sweden

Switzerland

Turkey

United States
Having OECD visas speeds up visa processing and exempts you from submitting an ITR, but it doesn't guarantee approval. Likewise, having no OECD visa doesn't mean you'll get denied a Korean visa.
vi. Invitation letter and photocopy of inviter's passport or ID (if invited by a Korean citizen) or Korean company business permit (if invited by a company in Korea)
The Korean Embassy has no template or guidelines for the invitation letter. Even so, make sure that the letter from your inviter includes the following details:
Your purpose and length of stay in Korea, address, and contact information.

Inviter's contact information.

A brief note that the inviter guarantees you'll comply with Korean laws and regulations.
b. Additional Requirements
The Korean Embassy also requires certain financial documents proving you can shoulder your travel expenses.
The additional requirements vary for employees, entrepreneurs/self-employed people, housewives, students, senior citizens, and spouses of Koreans.
Take note of the Embassy's specifications for the following income documents:
Certificate of employment:

Must include the position title, hiring date, compensation, office address, HR landline number (mobile number not accepted), and HR email address

Bank certificate: Must include bank account type, current balance, account opening date, and six-month average daily balance or ADB9

Income tax return (ITR): No need to submit an ITR if you're a frequent traveler to OECD countries within the past five years
i. For employees
Original certificate of employment
Original personal bank certificate
The original or certified true copy of bank statements or passbook for the past three months
PRC card or IBP card (if applicable)
ii. For businessmen/self-employed applicants
Photocopy of business registration documents from DTI or SEC
Photocopy of the business permit or mayor's permit
Original personal bank certificate
The original or certified true copy of bank statements or passbook for the past three months
Photocopy of ITR or Form 2316 with payment receipt from a BIR-authorized bank
PRC card or IBP card (if applicable)
iii. For housewives
If the spouse is employed: Spouse's original certificate of employment and ITR or Form 2316
If the spouse is self-employed (photocopies only): Spouse's business registration documents from DTI or SEC; business permit or mayor's permit; and ITR or BIR Form 2316 with payment receipt from a BIR-authorized bank
Original bank certificate (yours or your spouse's)
The original or certified true copy of bank statements or passbook (yours or your spouse's) for the past three months
Photocopy of NSO/PSA marriage certificate
iv. For students
Original school certificate (a document certifying that the student is currently enrolled in the school for the current academic year, with the school's dry seal and school head's signature).
Photocopy of school ID.
Photocopy of the birth certificate.
If parents are employed: Original certificate of employment and photocopy of ITR or Form 2316.
If parents are self-employed (photocopies only): Business registration documents from DTI or SEC; business permit or mayor's permit; and ITR or Form 2316 with payment receipt from a BIR-authorized bank.
Original bank certificate
The original or certified true copy of bank statements or passbook for the past three months
Photocopy of NSO marriage certificate
Photocopy of valid visa (if applicable) or photocopy of passport or valid ID (if parents will not travel with the student)
v. For retired senior citizens
Original personal bank certificate
The original or certified true copy of bank statements or passbook for the past three months
Photocopy of senior citizen ID
If a bank certificate and bank statements are named under a family member: Photocopy of marriage certificate, birth certificate, or any relevant proof of relationship
vi. For Filipinos married to Koreans
NSO/PSA marriage certificate

Certificate of Korean Marriage History (valid for three months)

Photocopy of Korean's passport bio-page

Invitation letter from Korean spouse

Photocopy of Korean's visa to the Philippines

If the Korean spouse is employed: Original certificate of employment

If the Korean spouse is self-employed: Business registration documents from DTI or SEC
vii. For religious workers
Photocopy of Church SEC in the Philippines
Original Copy of Certification from Church:

If employed: Original Employment Certificate and ITR or Form 2316 (photocopy)
If businessmen: Photocopies of Business registration from SEC or DTI, Business Permit or Mayor's Permit, and ITR or Form 2316.

Original Personal Bank Certificate
Original Personal Bank Statement
Invitation from Korea:
Invitation letter
Photocopy Inviter's ID
Photocopy of Korean church's business permit
3. Submit Your Korean Visa Application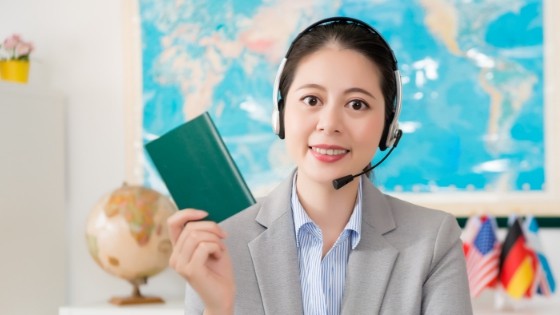 Walk-in applications for tourist visas are no longer accepted at the Korean Embassy in Taguig. Instead, the Embassy has designated 35 travel agencies to receive visa applications, similar to how Japan visa applications work in the Philippines.
Travel agencies have their own rules for Korean visa applications, which also change from time to time. Some are even strict about details as small as the font size to use for accomplishing the application form.
Contact the travel agency first to inquire about its guidelines and confirm any information before you apply for a visa.
For example, ask the agency about its schedule for receiving visa applications, so you won't arrive when the office is closed. Also, check if the agency accepts documents sent via courier, in case you live too far from any agency's office.
Where to Apply for Korean Visa: A Complete List of Accredited Travel Agencies for Korean Visa Application
How To Apply for a Korean Visa at a Travel Agency
Although the actual visa application process may vary per travel agency, here's what you can expect to do during your Korean visa application at an agency.
Go to your preferred travel agency's office. Bring an ID aside from your passport.

Sign in and leave your ID to the guard.

Present your documents to the staff. Get your queue number.

When your number is called, go to the appropriate window (with an OECD visa / without an OECD visa). Wait for the staff to finish checking your documents. You may be asked questions about your trip to Korea or to provide additional documents.

The staff will give you a slip with the pickup schedule for your passport. Keep this piece of paper.
While the Korean visa itself is free of charge for a stay of 59 days or shorter, you'll have to pay a service fee to the travel agency that will process your application.
Visa processing fees range from Php 500 to Php 1,500 per applicant. If you'll stay in Korea for 60 to 90 days, you'll also be charged a visa application fee of Php 2,000.
How to apply for a Korean visa at the Cebu Consular Office.
The Korean Consulate in Cebu still allows walk-in applications every Monday to Friday, from 9 a.m. to 11 a.m. only. Applicants are encouraged to arrive earlier at 8:30 a.m. or until 10:30 a.m. to allow time for processing.
No need to set an appointment for visa application in Cebu, as applicants are served on a first-come, first-serve basis.
Here are the visa application steps at the Consulate in Cebu:
Go to the Cebu Consular Office (12/F Chinabank Corporate Center, Lot 2, Samar Loop cor. Road 5, Cebu Business Park, Mabolo, Cebu City). Bring two valid IDs aside from your passport

Register and leave your ID at the concierge in the lobby. Take the elevator to the 12th floor

Get a queue number from the guard. You'll be asked to present an ID

Wait for your number to be called. When it's your turn, proceed to the Visa window and submit your documents. The staff will check them to ensure they're correct and complete

Get the slip that contains the schedule for your passport pickup
Visa processing in Cebu is free for a 59-day stay or less. If you'll stay in Korea for 60 to 90 days, you'll have to pay Php 1,350
If you have questions about visa application in Cebu, you may contact the Consulate via email at [email protected] or phone at (032) 231-1516(-9).
4. Check Your Visa Application Status Online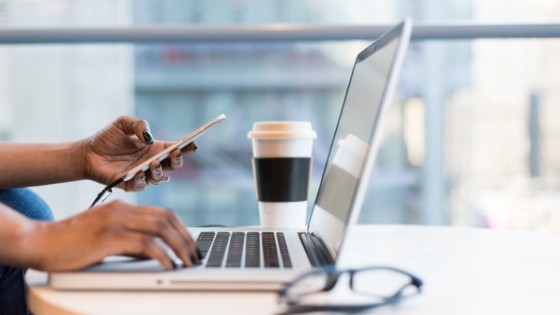 Waiting for the result of your Korean visa application can be as worrisome and nerve-racking as gathering the requirements.
Good thing, you can view the status of your application through the Korea Visa Portal. Here's how:
Visit the

Check Application Status page

of the Korea Visa Portal

Click on the "English" link in the upper right corner to change the language from Korean to English

Next to "Type of applications," select "Diplomatic office"

Select "Passport No." from the drop-down menu. Enter your passport number

Type your name as shown in your passport using this format: SURNAME FIRST NAME (Example: DELA CRUZ JUAN)

Enter your birthdate in this format: YYYY-MM-DD (Example: 1984-08-19)

Click the Search button
The search result will show one of these statuses:
No Search Data Has Been Found

– It may mean an error in the spelling or format of the information you provided. Do the steps again, making sure you enter your data correctly this time. If the same status appears, it probably means the travel agency hasn't forwarded your documents yet to the Embassy.

Application Received

– The Embassy has received your requirements and has yet to decide on your application. Refresh the Korea Visa Portal a few times to see if the status will change.

Approved – Congratulations on your visa approval!
5. Claim Your Passport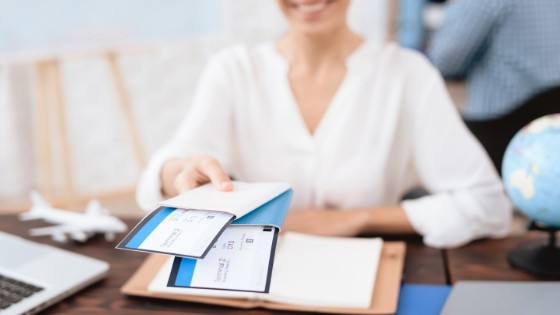 Visa processing times vary depending on where you file your application.
If you submit your requirements to a travel agency, processing may take five to 15 working days. This is the typical lead time for a visa application without an OECD visa.
Update: In late 2019, the Embassy of Korea in the Philippines announced that the processing of South Korean visa now has an average lead time of 24-30 business days. However, in a more recent update, released on January 20, 2020, the Embassy reveals that they have allotted additional visa staffs to help with the processing of applications, reducing the total waiting time from an average of 25 days to as short as 10 to 15 days. This reduced processing period will be retained even during the peak season (March – April) to accommodate tourists who are eager to see the cherry blossoms.
Processing an express visa application or a regular one with an OECD visa is faster, usually around three to 10 working days.
Visa applications filed at the Consulate in Cebu are processed for seven working days, with or without OECD visas. The consular office releases Korean visas every Monday to Friday, from 2 p.m. to 4 p.m. only.
Most agencies require claiming the passport personally from their office, while a few others can mail it to you.  
When you pick up your passport and found out you're approved, check the visa carefully to ensure all data are correct.
Tips and Warnings
1. Visit visa-free countries first before traveling to Korea
Some Filipinos got approved for a visa to Korea even if they'd never traveled before. However, it doesn't mean approval for all first-time international travelers.
You'll have a greater chance of Korean visa approval if you've established yourself as a frequent traveler. The easiest way to build a travel history is to visit visa-free countries10 such as Hong Kong, Thailand, Indonesia, and most Southeast Asian countries.
Showing a lot of stamps on your old passports proves that you're a tourist who just wants to tour a country for a short time, returns each time, and never overstays.
2. For first-time visitors to Korea: Apply for a single-entry visa with a stay of 10 days or less
While it can be tempting to request a two-week or one-month stay in your Korean visa application, you're better off settling for a shorter stay if this is your first time visiting Korea.
Asking for a longer stay will raise doubts about your true intention for traveling to Korea, especially if your bank documents show that you don't have enough money to fund your trip.
From the consul's point of view, there's a risk of overstaying or getting a job illegally in Korea.
3. Inform HR about your Korean visa application
"The documents you have submitted cannot be verified." This is one of the common reasons the Embassy gives to Filipinos who are denied a visa.
If the Embassy can't contact the concerned parties for validation of your documents, there's no way it can ensure the accuracy of the information on your visa application.
So make it easy for the consul to verify your certificate of employment, bank certificate, bank statements, and other documents. Give a heads-up to your HR department, employer (or clients, if you're a freelancer), and bank. Tell them to expect a call or email from the Korean Embassy for document verification.
4. Maintain an unquestionable transaction history in your bank account
Your bank certificate and bank statements will be closely scrutinized. If the consul spots a strange transaction in your bank statements—like a one-time large deposit a few weeks or days before your application—it raises a red flag and may lead to rejection.
So keep a normal transaction history in your bank account. If you're a regular employee with a payroll account, much better. The more frequent the transactions are, the better because it means your account is active. 
5. Frequent visitors to Korea who used to get visas on arrival are now required to apply at the Korean consulate.
You're considered a frequent visitor if you've visited Korea more than four times in the last two years or more than 10 times in total (with one of the visits made within the last two years). You also should have never overstayed or violated any law in Korea.
Under the old system, these frequent visitors could easily travel to South Korea and simply receive their visas at the port of entry or on arrival.
However, a notice11 released in February of 2017 announced that foreigners (Filipinos included) under the Frequent Visitors Policy are now required to apply for a visa at the Embassy, a process that's easier than regular Korean visa applications.
To apply for a visa for frequent travelers, just go to the Korean Embassy in Taguig or Consulate in Cebu. However, this information was the one available in 2017. As recently as September of 2019, one of our readers informed us that the Korean Embassy in Taguig doesn't process applications for frequent travelers and was asked to apply via a travel agency instead. 
Here are the documents you need to submit:
Visa application form
Passport (original and photocopy)
One passport-size picture taken against a white background
Photocopy of previous Korean visas and/or arrival and departure stamps
For frequent travelers to Korea, a multiple-entry visa with a five-year validity and a maximum stay of 30 days is issued. This visa is free of charge.
6. Avail of credit card promo for a Korean visa
Did you know that you can qualify for a multiple-entry visa to Korea without having to submit a bank certificate and ITR?
You can enjoy this privilege if you have a BDO credit card or BPI credit card that's eligible for the promo (Check the Korean Embassy website12 for the list of eligible cards). Simply present your original credit card and submit a photocopy of the card and the original credit card account statement to the travel agency when applying for a Korean visa.
The promo is valid until December 31, 2019, but it may be extended, just like it did in the previous years.
7. Check for Korean visa updates regularly
Sometimes, the Embassy issues new rules and processes regarding visa applications. Keep yourself updated to avoid mistakes and getting rejected for a visa.
Regularly check the Visa Announcement page of the Korean Embassy website for updates. You may also follow the Korean Embassy's Facebook page.
8. Tourists who frequently visit OECD countries within 5 years are not required to submit an ITR.
Note that Japan is not included in this qualification.
Frequently Asked Questions.
References.