Last Updated on
According to NBI Clearance Help Desk, applicants who want to correct wrong or misspelled information on their newly issued NBI clearance must re-apply for a new one.
After signing in to the NBI clearance website, you will be taken to the "Applicant Information" page where you can edit the information you want to update or modify.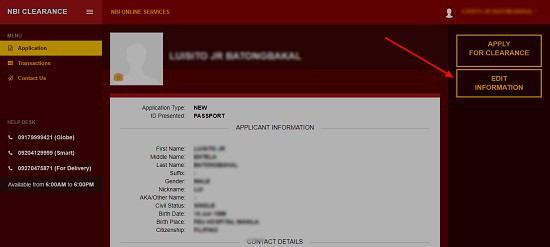 Upon making the necessary changes, you must apply for the new NBI clearance like you would for the first time.
If you want a refresher, here's a step-by-step process on how to get NBI clearance for first-time applicants.